Everything Else
2022 Year in Review: November
10:47 AM EST on December 31, 2022
Our month-by-month look back at 2022 concludes with November. Enjoy!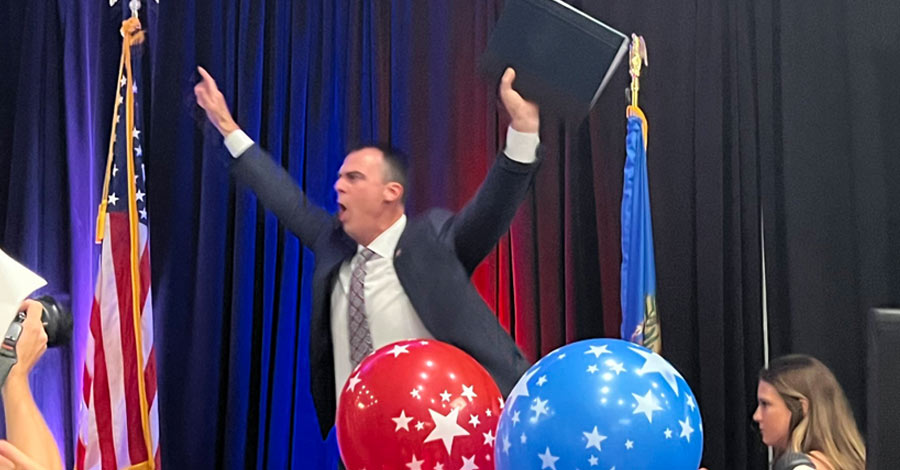 The Lost Ogle celebrates four more years of scandal-ridden political content!
Fool me once, shame on you. Fool me twice, shame on me. Fool me three times, well, you're an Oklahoma pollster!
Yesterday evening, Oklahoma Governor Kevin Stitt cruised to an easy victory over Joy Hofmeister in the Oklahoma gubernatorial election, defeating the Republican-turned-Democratic by a decisive 55% to 42% margin, guaranteeing The Lost Ogle four more years of clickable content covering his scandals, gaffes, grifts, and out-of-state emergency ski trips.
–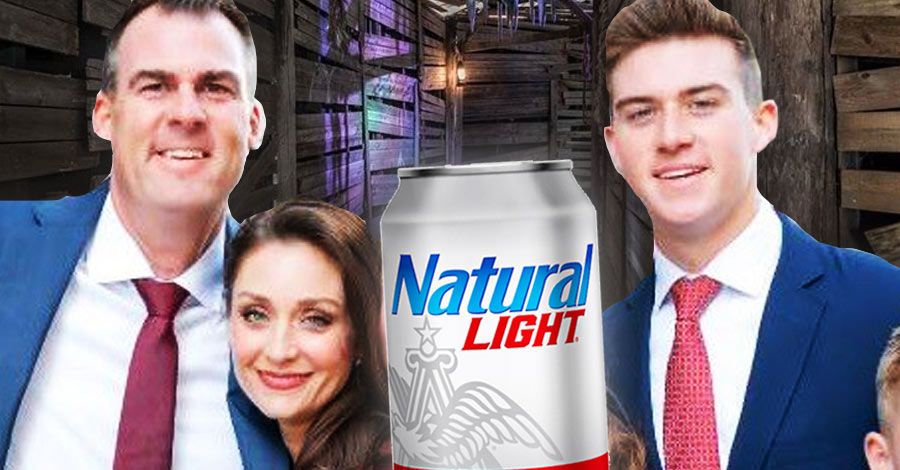 OHP escorts Stitt's under-age son home after he was caught intoxicated with guns at Guthrie haunted house…
Since Kevin Stitt's gaffe-fueled reign as Governor seems to mirror that of Mary Fallin, it's way past the time one of his kids goes full Hipster Boo Boo and becomes an embarrassing PR nightmare and liability. If we're going to have to tolerate another four years of Stitt rule, the Oklahoma people deserve some entertaining family drama controversies to go with it!
–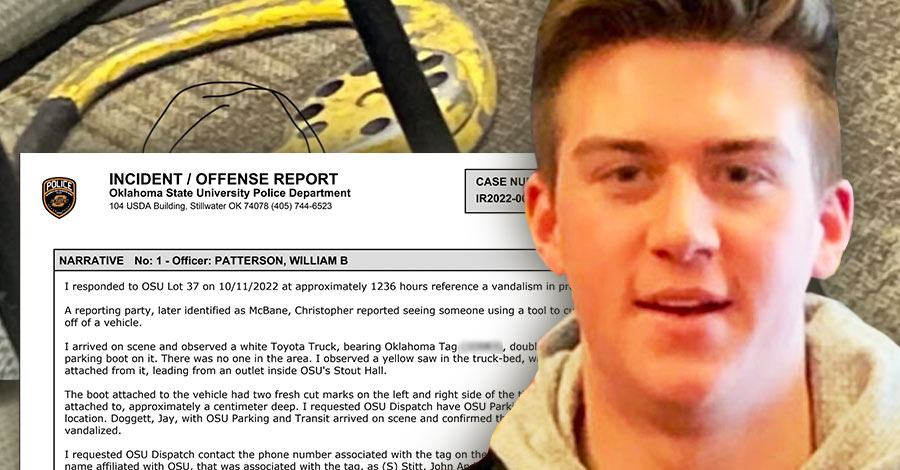 Drew Stitt questioned by OSU police after trying to saw parking boot off pick-up truck…
It looks like Guthrie Haunts isn't the only place where Kevin Stitt's son has caused a little trouble with the law!
In a follow-up to our Thanksgiving Day report about his unapproved use of an "OHP security" dashboard parking placard, we've learned that Drew Stitt – a.k.a. Lil' Stitter – has been ticketed 17 times for parking violations on the OSU campus this semester, with one offense resulting in Lil' Stitter taking a trip to the police station!
–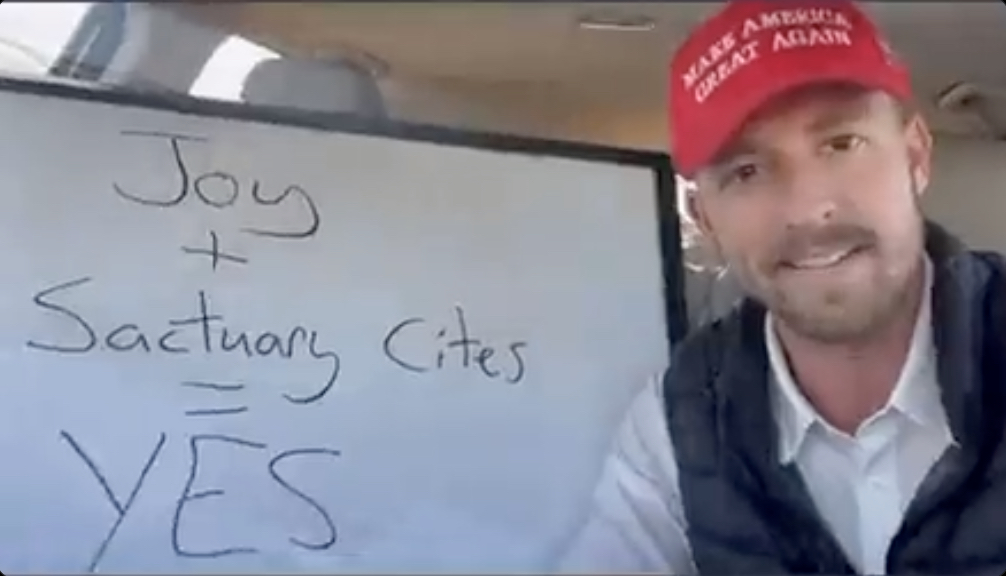 Report: Ryan Walters not good speller
Yesterday afternoon, in what feels like a contrived effort to get us to write about him yet again, Ryan Walters got out his dry-erase board, put on his MAGA hat, and hopped in his SUV to film a hype video before attending a rally for Governor Kevin Stitt in Tulsa.
What could go wrong with that?
Well, apparently a lot.
–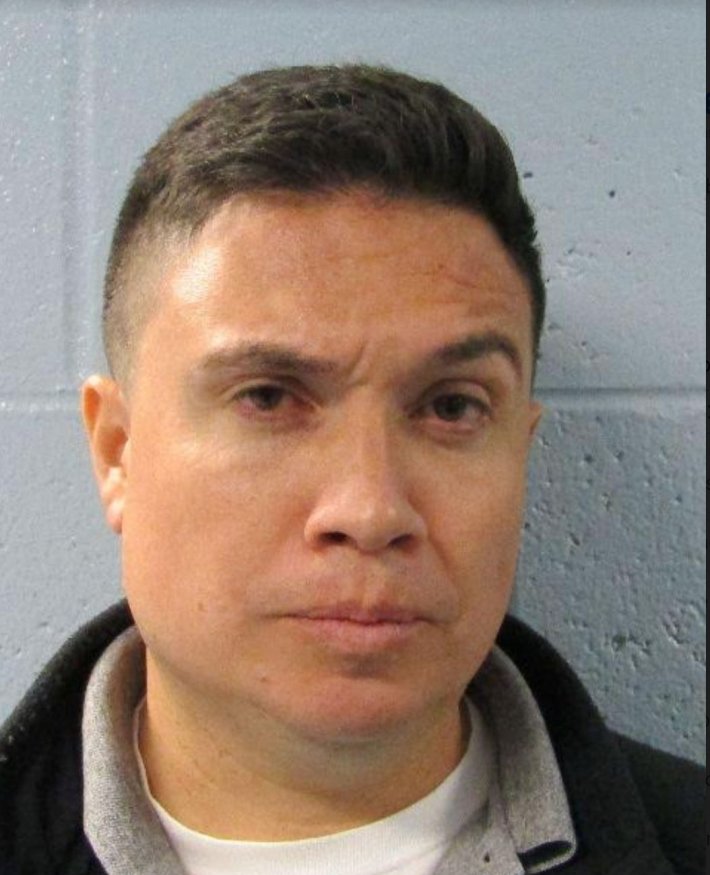 Oklahoma Lawmaker arrested for DUI. Asks to call Stitt.
Earlier today, Ben Felder with The Oklahoman reported that State Representative Ryan Martinez – the Edmond lawmaker who led the House investigation into the Swadley's Foggy Bottom Swindle – was arrested and charged with a DUI outside The Patriarch in Edmond last week.
It's the second time that Martinez has been arrested on DUI charges. If he gets a third, I think he gets automatically promoted to the Senate!
–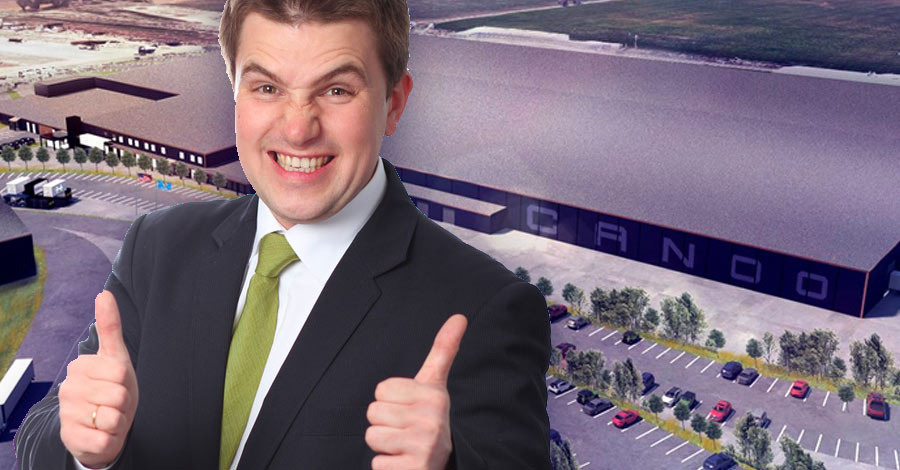 Car company that will probably never build cars in Oklahoma announces it will build cars in Oklahoma…
Canoo – the aspiring electric vehicle manufacturer that warned investors earlier this year that it had "substantial doubt" about its viability as a company – announced it has acquired a "Vehicle Manufacturing Facility" in Oklahoma City to build electric vehicles that it will probably never make.
According to The Oklahoman, the facility will be located in the old Terex plant near I-40 and Morgan Road, just blocks from the site of the historic I-40 sex toy spill.
When it's up and running (wink wink), Canoo promises to create 500 jobs, most of which will probably come from the Epic Charter School ghost student career-tech program.
–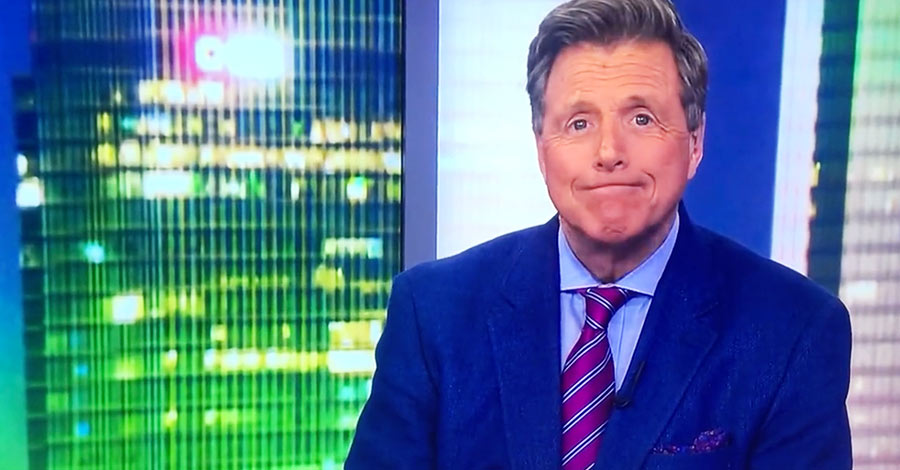 News 9 airs historic gaffe-filled broadcast from new downtown OKC studios!
Ever since he hung up the cleats, basketball sneakers, and sorority girl bra collection, Dean Blevins has probably dreamed of the day he gets to save a broadcast from massive technical difficulties.
Knowing that, you have to admit it's a bit disappointing that he just stared into the camera, smiled, and nodded like it was a waitress at the Interurban. You'd think he'd have the awareness to pull out his phone and call Barry Switzer or something!
Then again, I guess it's also a relief that he didn't urinate or defecate in his pants!
–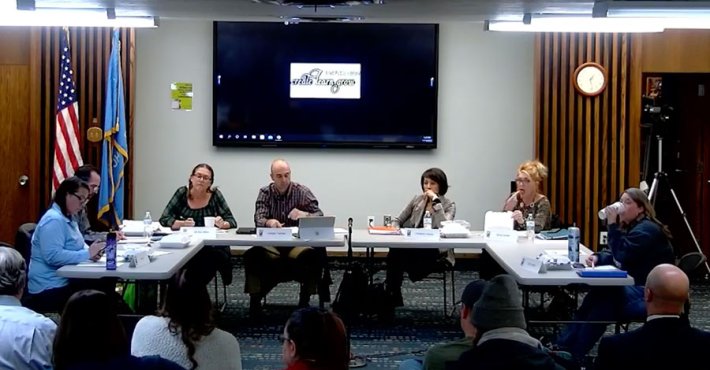 Derplahomans trying to run off Enid librarian...
Earlier this year, we told you about the coordinated efforts of Derplahoman Culture War fighters in the Enid area to ban library book displays that celebrated super controversial things like Pride Month, Father's Day, and Mother's Day. 
Not content with this escalation of cancel culture theatrics, they're now trying to knock offline the Enid Public Library's social media pages, and apparently run off the library's new director – Theri Ray.
–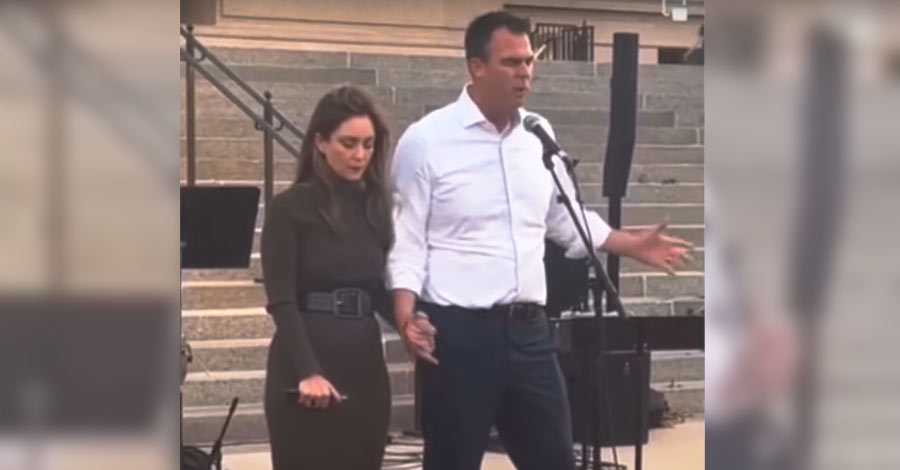 Kevin Stitt claims Oklahoma for God…
In what will surely cause a headache in county assessors' offices all across the state, Oklahoma Governor Kevin Stitt claimed Oklahoma for God in the name of Jesus during a prayer on the front steps of the State Capitol either right before or after election day.
–
TLO Restaurant Review: Tim's Drive Inn
Located in the Bethany and Warr Acres area, Tim's Drive Inn is a classic, character-fueled dive that's been filling local guts for 50 years. With outdoor tables and drive-thru service, it offers classic American eats and Native Tacos in all their simplest forms.
I partook in the Tim's experience on a recent sunny November afternoon, wanting some oily frybread to screw with my stellar complexion as the leaves turned from green to red, orange, yellow, and brown.
–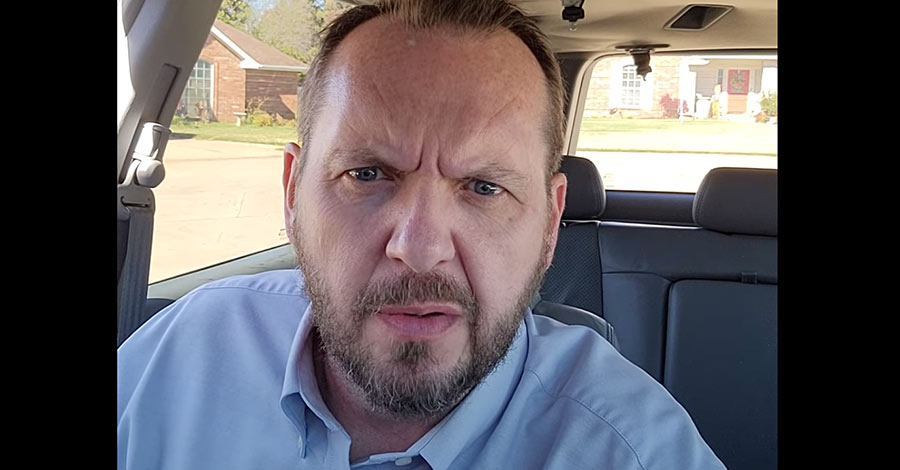 Oklahoma High School teacher spoofs Ryan Walters SUV vlogs…
Back in October, a few days after we had our little Ryan Walters White Board Manifesto Message Contest, I had a fleeting thought to organize a Ryan Walters SUV Vlog Impersonation Competition.
Like most of my great ideas, it dissipated into the ADHD supervoid. Fortunately, thanks to the cosmic vibes of the universe, an Oklahoma public school teacher named Scott Bartley read my mind and filmed an attempt, which I guess makes him the winner of the contest we never launched.
Stay in touch
Sign up for our free newsletter