Everything Else
2022 TLO Year In Review: January
We look back at the wonderful month of January 2022.
10:12 AM EST on December 26, 2022
Despite Ryan Walter's best efforts, I'm holding firm to my commitment to not write any new content for 2022. Please respect my decision.
Instead, I'm going to take a nostalgic month-by-month look back at the great year that was in Oklahoma.
From breaking exclusive stories about our state's various swindles, scandals, and sex toy spills to covering Bigfoot murders, gubernatorial gaffes and the front lines of Derplahoma culture wars, there's been no shortage of news and content to me busy, and you informed and entertained.
Today we start with January 2022. Enjoy...
–
1. Kelly Ogle out at News 9!!!
Although we're still waiting for official confirmation, we're hearing via the Ogle Mole Network that longtime News 9 evening anchor Kelly Ogle – son of Jack, brother of Kevin, uncle of Abigail, and a proud giver of his two cents – was alleged dumped by News 9 earlier this week, explaining his recent absence from that station's 6pm and 10pm news broadcasts.
Related News:
• News 9 confirms Kelly Ogle's departure from anchor desk
• 7 possible landing spots for Kelly Ogle…
–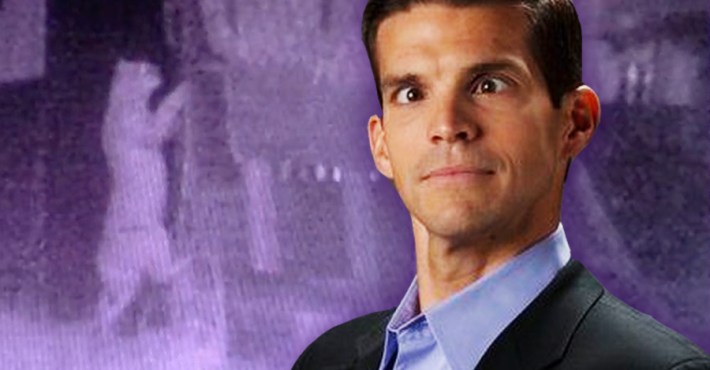 2. Woman provides mountain lion footage of bobcat to Channel 4…
Even though sightings of the wild beasts aren't that uncommon – and Oklahoma wildlife officials acknowledge that some wayward cougars make their way through the state – whenever one shows up on trail cam footage or crosses a road in Beaver, it becomes an all-hands-on-deck news event, with reporters, producers and social media bandits all purring after photos and video footage to delight viewer clicks and eyeballs.
In fact, the obsession with mountain lions has become so severe that people can now provide footage of an animal that's not technically a mountain lion and still get the station to come out and file a report on a mountain lion sighting.
–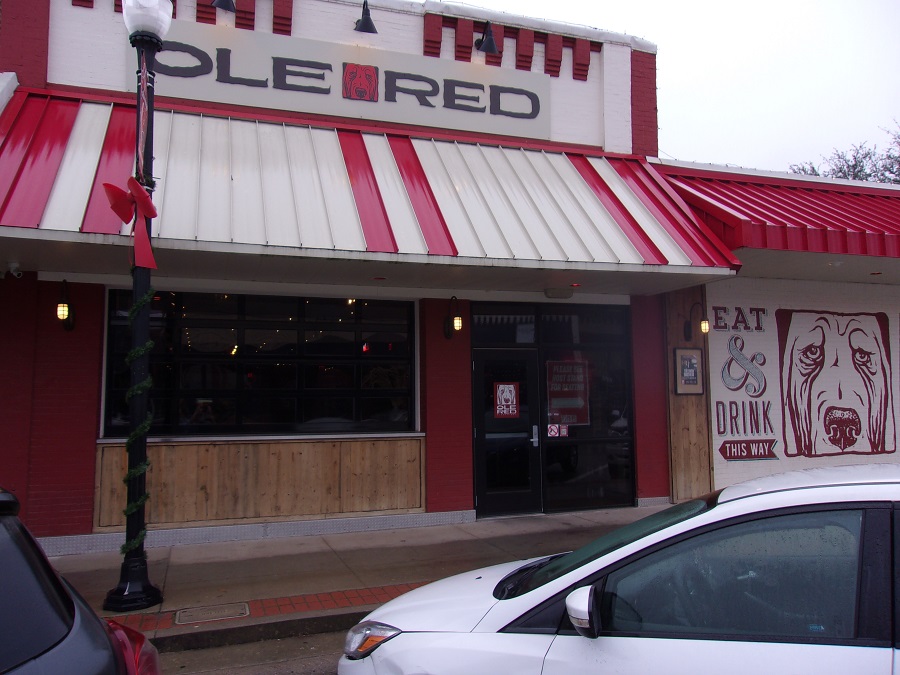 3. TLO Restaurant Review: Ole Red (in Tishomingo)
Down Tishomingo way sits Ole Red, 214 W. Main Street, the official eatery of the town's country boy pride and joy, Blake Shelton. Named after his old dog, I think it's the only reason I went. Just name your place after a pup and I will be there with the furriest of bells on.
Located smack dab in the middle of town, we parked in front of some small furniture store and walked across the street, the large face of that sad-eyed mutt staring at us the whole time like the canine version of Jesus. Blessed be.
–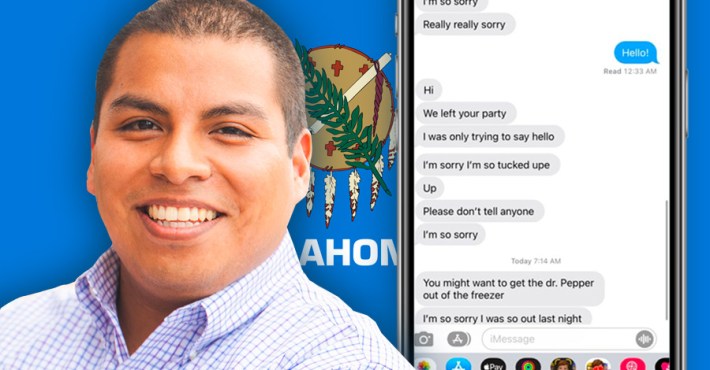 4. Oklahoma lawmaker resigns after "inappropriate" NYE bathroom incident…
Congratulations if you had State Rep. Jose Cruz in your "Which Oklahoma lawmaker will be the first to resign in disgrace in 2022" survivor pool!
Last night, Rep. Cruz released a statement announcing he was stepping down from the State House after he apparently exercised "poor judgment" and "acted inappropriately" (a.k.a had a good time) at a New Year's Eve party in the Oklahoma City Metro.
Related: More Details Emerge from State Rep Jose Cruz "Bathroom Incident"
–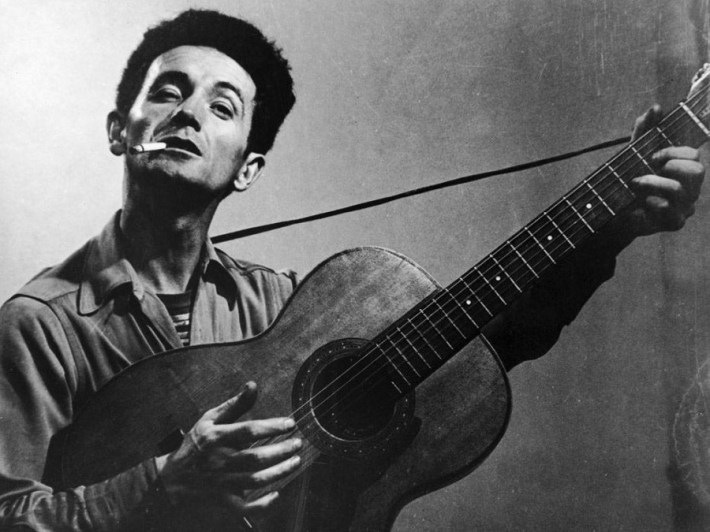 5. 7 other people Stitt thinks would be "disgusted" by McGirt ruling…
As we mentioned yesterday, Kevin Stitt recently said in a speech that Martin Luther King Jr. would be "disgusted" with the McGirt ruling, and definitely would have sided with him in his anti-Indigenous movement across Oklahoma.
Though I doubt that Stitt even believes racism truly exists, I'm still a bit amazed at the set of testicles on him to use that moment as a stump speech for his anti-McGirt manifesto, as he was obviously hoping to pit the various races against each other in a last-ditch effort to avoid losing Oklahoma in the upcoming election. Did it work?
And while people have spoken out against Stitt's public tears, I'm more intrigued about the other historical figures that he will probably march out in upcoming weeks to help him—spiritually, at least, I'm sure—speak up against not only McGirt, but all Indigenous rights in general. People like…
–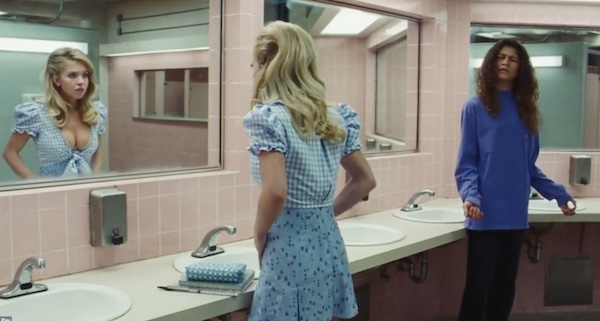 6. "Oklahoma" scene in Euphoria goes viral…
The other day, Honorary Ogle Mole Brendan let me know that a scene from the cool and hip show "Euphoria" – one of the programs your kids and grandkids use your HBO Max password for – mentioned the word "Oklahoma" about 15 times in a 30-sec span.
The scene has already been viewed 1.5 million times on Twitter alone, which means it's probably been viewed 150-million times on Tik Tok.
Since it seems like a pretty decent locally-inspired way to update our older readers on the riveting content kids are watching – and get some cheap clicks – I thought I'd share it with you.
–
7. Regular Jim Traber is sorry he almost said N-word…
It looks like someone has some Jimmy's Egg on his face!
The Sports Animal's Regular Jim Traber – not to be confused with Cardboard Jim Traber – apologized Friday afternoon after nearly saying the N-word live on the radio.
I guess Jim, an insightful genius who once proclaimed Russell Westbrook isn't a point guard, Tiger Woods wouldn't win another major, and Baylor – the defending Big 12 football champs and NCAA Men's Basketball National Champions – should be booted out of the Big 12 because they're not competitive, was discussing the recent controversy regarding a Philly fan who called Carmello Anthony "boy" during The Afternoon Sports Beat.
–
8. Let's Go Crazy: Edmond Co-Op Makes Fruits and Vegetables Politically Volatile!
Yes, friends, you read that correctly. The business running a sunshine and lollipops promotion called "Operation Dark Winter" that, mind you, urges customers to share a coded message for "Fuck the President" to win free beef, just wants to lighten the mood from all the online negativity. It makes you wonder what route they'd go if they just want to bring everyone down a notch.
While the pictures of various sauces, spices, oranges, tomatoes, and radishes are undeniably sexy, it's a bit sad that the co-op felt the need to express they accept EBT and Snap, a system of free money from the left-leaning government that only freeloaders, communists, and illegal aliens take part in to bilk the hard-working taxpaying farmers of this great country.
Stay in touch
Sign up for our free newsletter