Politics
Top 10 Moments from Ryan Walters' First 100 Days as OK Superintendent
1:06 PM EDT on April 19, 2023
I've got some good news, Oklahoma!
This past Tuesday marked 100 days since Oklahoma State Superintendent Ryan Langston-Walters took the oath of office, and, so far, he hasn't sent any teachers to patriotic reeducation camps, or commandeered the Tulsa Public School District in an effort to eradicate porn, bathroom kitty litter and woke Joe Biden teachers unions.
In addition to that, we only have about 1175 days or so until Ryan is hopefully Barresied out of office in the 2026 GOP primary. Well, if he lasts that long. With the way things are going, I wouldn't be surprised to see Donald Trump appoint Ryan as his Secretary of Education in 2024.
Anyway, with 100 days officially down, I thought it would be fun and prudent to take a chronological look back at Ryan's first 100 days as State Superintendent of Oklahoma Public Schools. 
Grab a cup of coffee from the Harbor Mountain Coffee Shop and enjoy below...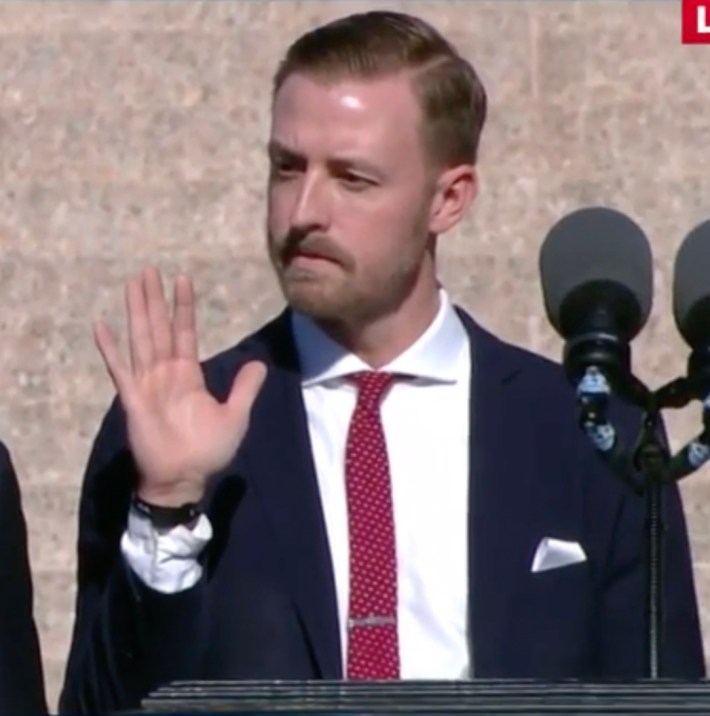 1. Ryan Walters unveils weird, creepy, puppet arm while taking oath of office...
1/9/2023
Ryan got his first moment as State Superintendent off to a good start when he unveiled his weird little puppet arm during inauguration day festivities at the State Capitol. We already knew the guy was a puppet for anti-public education special interest groups and the Oklahoma ruling class, but this took things too far.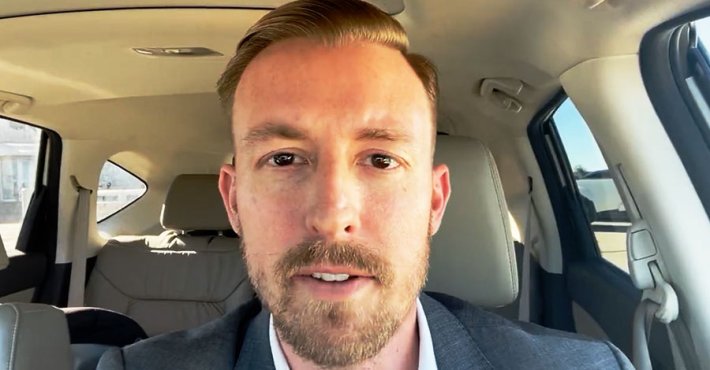 2. Ryan Walters ends remote work at Oklahoma Department of Education…
1/19/2023
One of Ryan's first acts as Superintendant was to end remote work at the Department of Education, leaving frantic employees scrambling to find tables, chairs and credenzas...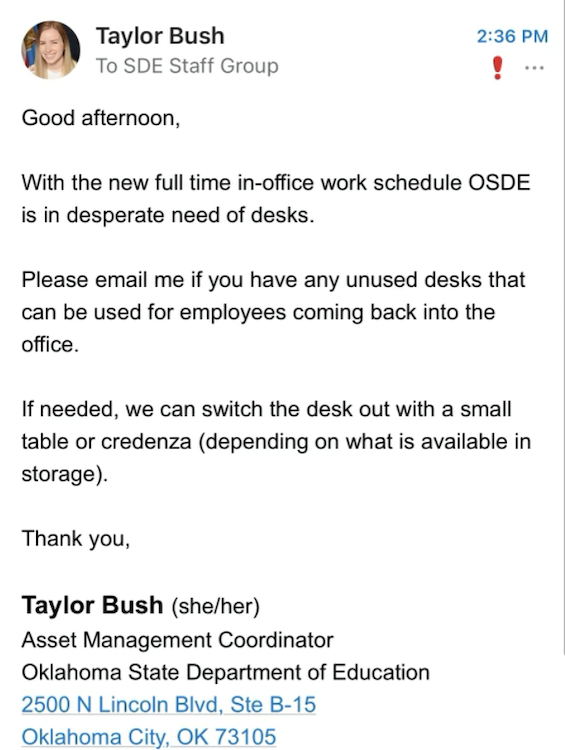 We acquired that email via The Ogle Mole Network. A few days later, the agency announced they would be hunting down with rabid dogs – or something like that – any employees who leaked internal communications to us.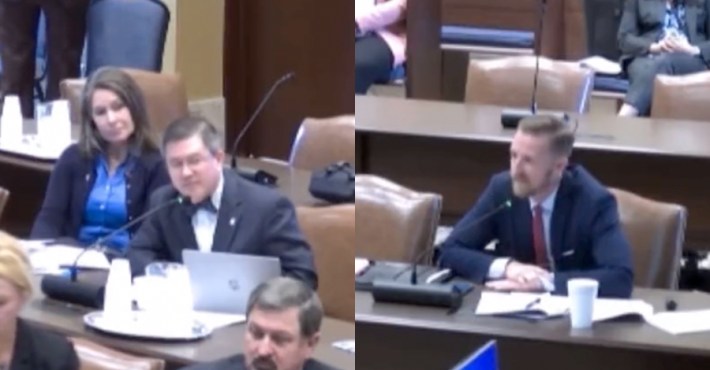 3. Walters bombs in first public meeting with Legislative Joint Committee on Education
2/1/2023
Although Ryan primarily wanted to be the State School Superintendent for the fame, notoriety, and a nice state salary, some lawmakers actually take their responsibility to ensure Oklahoma students get an adequate education seriously.
As a result, they made Walters look like an unprepared fool during their first legislative committee meeting with them. In fact, Ryan came across as so lost and in over his head that he's now dodging any future meetings.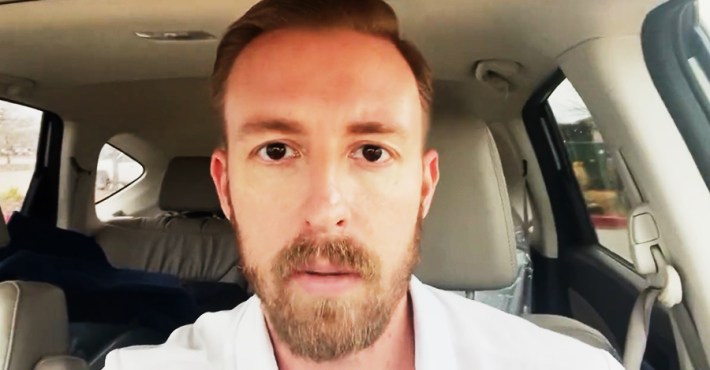 4. Ryan Walters demands OKCPS pull book from library that's already been pulled from library…
2/8/2023
Just like he did on the campaign trail, Walters never turned down an opportunity to grandstand on the right-wing manufactured issue of porn in school. In fact, he took it so seriously that, while acting on a tip from the always reliable Libs of Tik Tok, he called for OKC Public Schools to remove an obscure book with dirty drawings from the John Marshall library that had already been removed from the library.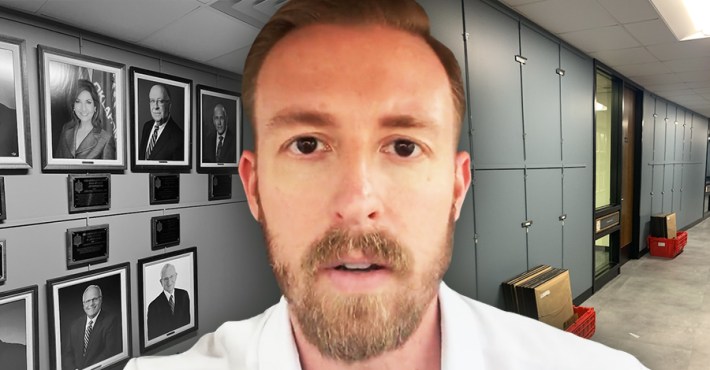 5. Ryan Walters dismantles Oklahoma Educators Hall Of Fame…
2/15/2023
If there's one thing Ryan can't stand, it's quality educators who've dedicated their life to public education, so naturally one of his first moves as superintendent was to remove the Oklahoma Educators Hall of Fame that greeted guests to the Oklahoma Department of Education. You know, a story we reported first. 
6. Walters forms a committee to put prayer back in public schools
2/24/2023
In addition to privatizing public education and shifting public money to private Christian schools, one of the top priorities of Walters and Co. is to indoctrinate Oklahoma students with Christian beliefs at an impressionable young age.  
Walters announced the new committee on Thursday. Members will be tasked with studying religious practices in public education and will develop protections and guidance for prayer in school.

"We want to make sure that our kids are getting the best education possible and they're able to lead a successful life," Walters said. "So, this is a great opportunity for us to continue to pursue that."

On Valentine's Day, several faith leaders from across Oklahoma signed a letter to Walters asking "take every action possible to allow corporate prayer and expressions of faith in God back in our public school system."
Oklahoma's such a messed up state that parents will have to start sending their children to private schools if they don't want them to receive biblical education. Imagine that!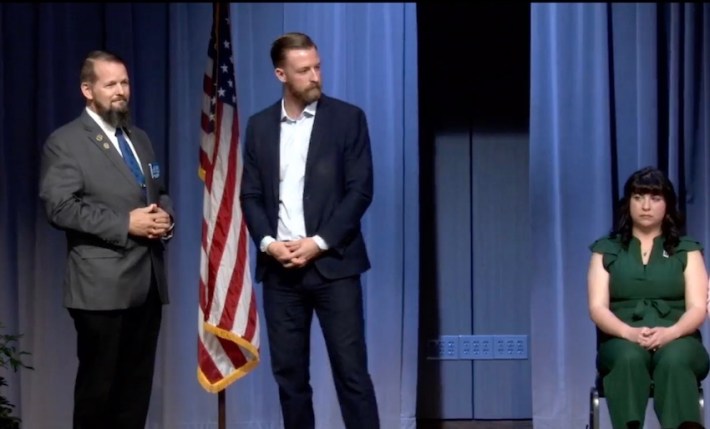 7a. Ryan Walters stumbles and bumbles his way through Oklahoma Teacher of the Year Ceremony…
3/2/2023
As I wrote back when we first reported the news, Ryan took this event about as seriously as a high school pot dealer does a geography test. He didn't attend rehearsals and showed up an hour late to the ceremony, just in time to screw things up and present an award to the winner. It was almost like he was out to intentionally sabotage the event. 
7b. Ryan Walters fires OSDE events director following Teacher of the Year ceremony…
3/5/2023
Only a couple of days after the Teacher of the Year Ceremony, Ryan fired the person in charge of organizing the event that he sabotaged. I guess she did too good of a job overcoming his calculated effort to make the event a total failure.
8. Ryan shares race-baiting pics of girls in a bathroom
3/11/2023
As we've noted over the years, Ryan has an unhealthy infatuation with the bathroom habits of boys and girls, so we shouldn't be surprised that he tweeted this bizarre meme where he implies he's going to protect white students from mean black girls in the bathroom.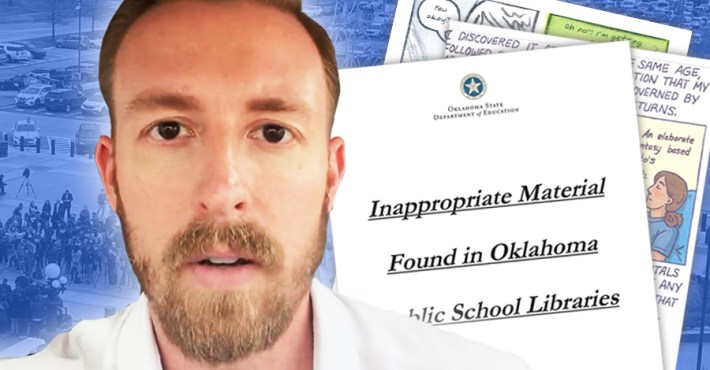 9. Ryan Walters emails, then hand delivers, "porn" to the Oklahoma legislature
3/31/2023
Back in March, legislative staffers throughout the capital were surprised to learn that Ryan Walters had emailed every Oklahoma lawmaker a PDF containing examples of "porn" that he alleged was located in Oklahoma libraries, even though it wasn't in Oklahoma libraries: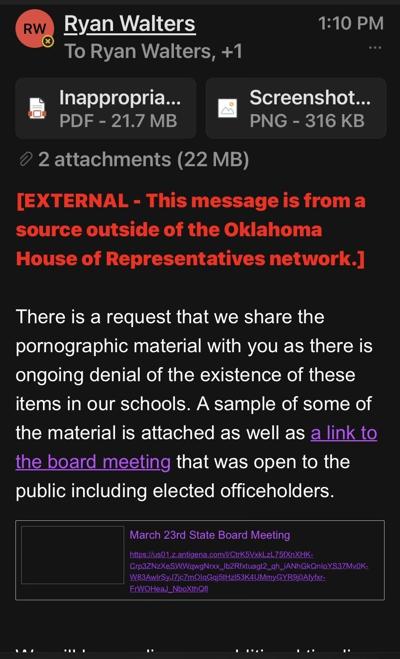 In case the email got stuck in SPAM sex filters, Ryan then printed off copies of the images like he was a back-alley pirater of underground smut. If you want to check out all the dirty drawings that are inappropriate, but far from porn, you can see them here.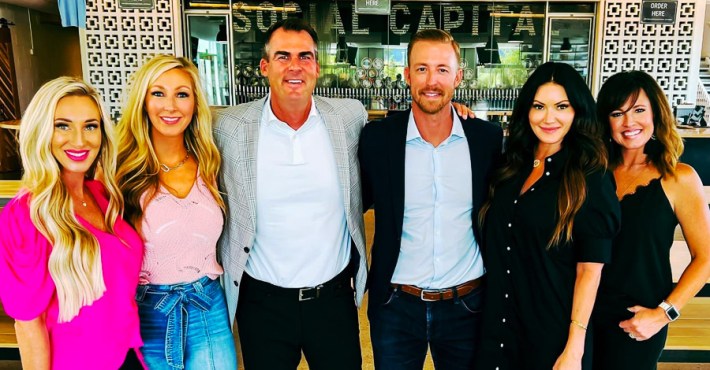 10. Stitt officially rescinds nomination of Ryan Walters for Secretary of Education
4/12/2023
In addition to serving as the publically elected State Superintendant of Public Education, Walters was also supposed to serve the dual role of Stitt's appointed Secretary of Education. Thanks to a legal hail mary from Gentner Drummond, Stitt rescinded the nomination and put up an Edupreneur instead.
That may not be a Top 10 Moment for Ryan, but it's a Top 10 Moment for the people of Oklahoma!
–
Anyway, those are Ryan's big highlights from the first 100 days in office. I can't see what the next 100 have in store. 
Stay in touch
Sign up for our free newsletter