Our 2022 retrospective continues with a look back at May.
If April was the month the Swadley's Foggy Bottom Swindle was thrown in the smoker, May is when it developed its flavorful bark.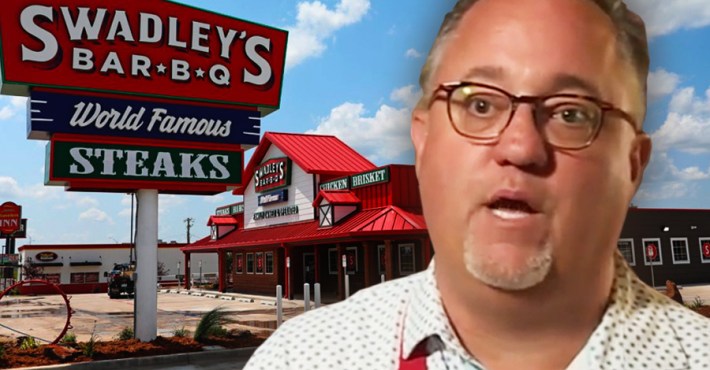 5/2/22: Swadley's took $1.5 million in taxpayer PPP funding…
Last night, after watching this clip of Bill Maher going full "Old Rich Man Yells At Cloud" over the waste and fraud in the $953-billion Paycheck Protection Program, I thought it would be fun to see how much our favorite local barbeque grifter took home in the racket.
Just like a chewy piece of fat in Swadley's brisket, I wasn't shocked by what I found.
–
5/3/22: Kevin Stitt / Brent Swadley photos emerge…
Yesterday afternoon, Fox 25's Wendy Suares acquired a photo of Brent Swadley having a good old time with Oklahoma Governor Kevin Stitt at the Swadley's Foggy Bottom Kitchen at Roman Nose State Park.
It's relevant because the only consistent thing coming from Stitt's mouth regarding the Swadley's Foggy Bottom Swindle is that he doesn't know Brent Swadley.
–
–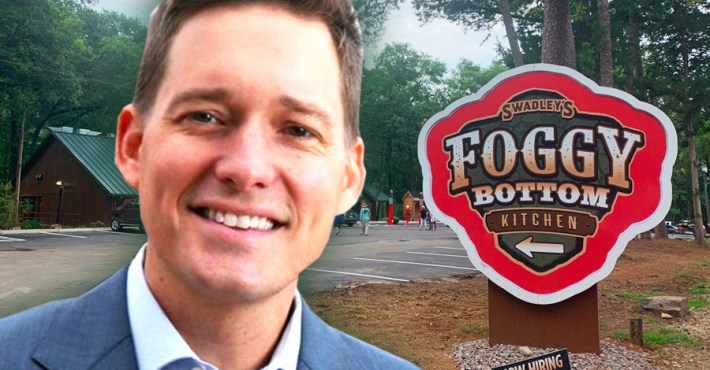 5/9/22: Lt. Governor Pinnell scored $2,900 campaign contribution from Brent Swadley's wife…
We've learned that on March 1st, 2022, just weeks before the Swadley's Foggy Bottom Swindle would be outted by the local media, Melanie Swadley – wife of the now-infamous restauranteur Brent Swadley – made a max campaign contribution of $2,900 to Oklahoma Lt. Governor and Tourism Secretary Matt Pinnell.
–
–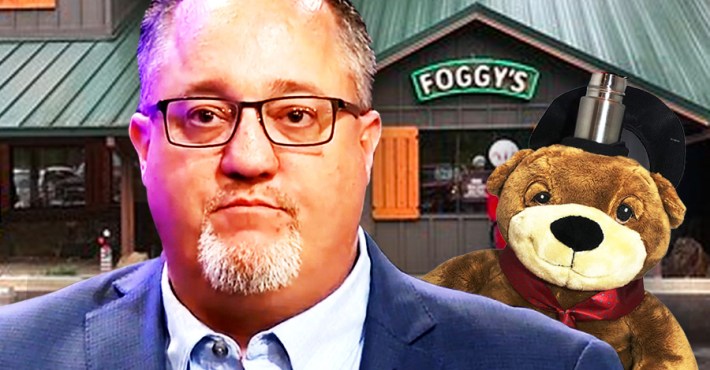 5/23/22: More contractors being exposed in Swadley's Foggy Bottom Swindle…
Come for the media expose and shady contractor shenanigans. Stay for Boozy Bear – the teddy bear with a flask inside.
–
The Swadley's Foggy Bottom Swindle wasn't the only news story generating great content. We also had...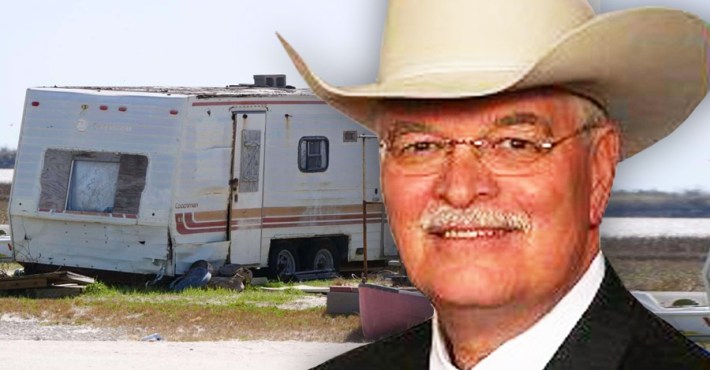 Oklahoma Sheriff goes "missing" for 90 Days. Turns up in broken mobile home in Alabama.
Wow. I've invented a lot of good excuses for missing work over the years, but even I can't top that! Falling ill with his wife and dog in a broken-down mobile home in Alabama????? That sounds like either the world's saddest Toby Keith song or the plot for National Lampoon's Redneck Vacation.
–
Media exposes latest grift in Stitt Administration…
On Monday, a hyped-up local media exposed yet another grift in the Stitt Administration.
This time around, it involves Stitt's much-maligned Bro'cetery of Education Ryan Walters, the right-wing non-profit he manages, and $18,000,000 in federal Covid relief funding that was supposed to help support education in Oklahoma, but instead was given to private school parents with zero oversight so they could buy things like televisions, grills, smartwatches, power tools, and in one badass case, a vintage Pac-Man video game cabinet, all through a mysterious Florida-based company called "Class Wallet."
Related: Ryan Walters claims he's not intimidated by media while hiding from media…
–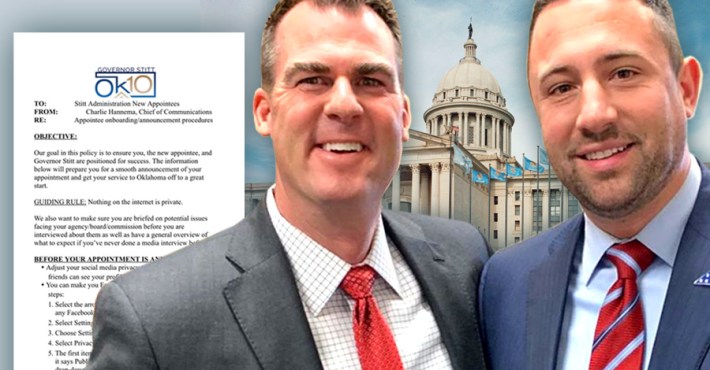 Leaked Document Reveals Stitt's Paranoid "New Appointee" Procedures
Last week, we acquired via the Ogle Mole Network an internal memo that Governor Stitt's office sends to all "New Appointees."...
It provides detailed instructions on how to lock down social media accounts, delete old tweets, and most importantly, dodge and avoid the evil media. It also reminds lucky appointees that they "represent Governor Stitt at all times," which is apparently a news flash to the Oklahoma people.
–
Giving porn to homeless may become a misdemeanor in Oklahoma…
Last week, a group of Oklahoma Senators led by State Senator Rob Standridge submitted a committee substitute bill that, if passed and signed into law, will amend state statutes to make it a misdemeanor to give "obscene material" (a.k.a. pornography) to any vulnerable person, including one "experiencing homelessness."
–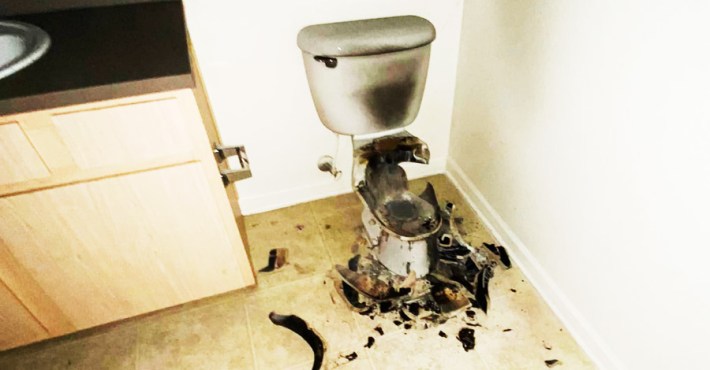 Lightning Strikes Oklahoma Toilet
Although I don't believe there were any reported twisters, a wayward bolt of lightning zipped through a bathroom vent and destroyed a toilet at the Oxford Apartments in Okmulgee.
–
Stay in touch
Sign up for our free newsletter