Everything Else
10 Oklahoma fights that must happen immediately…
1:27 PM EST on November 16, 2023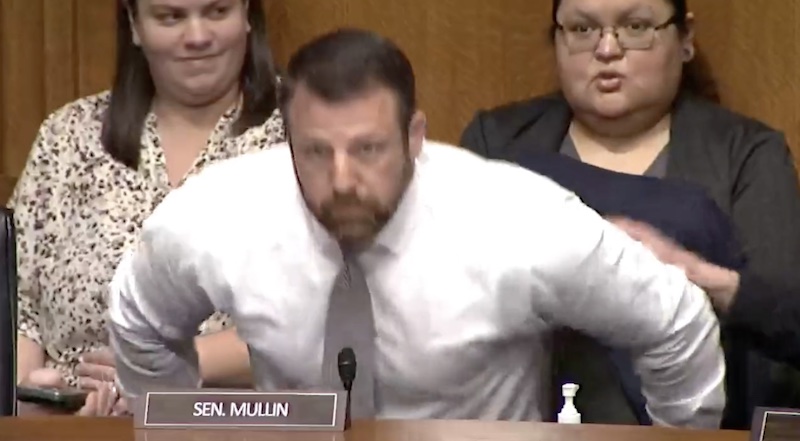 The recent chest-thumping theatrics of Oklahoma Senator Markwayne Mullin during a Senate hearing got me thinking – what real-life fights between Oklahomans do we need to see happen?
I gave the question some thought and answered it so you don't have to. Here's an easy-to-read and digest bulletin of 10 Oklahoma fights that must happen...
Ryan Walters vs. Owner of the Harbor Mountain Coffee House
This fight would be hotter than a scolding cup of tasty European-style coffee and would be a must-watch pay-per-view affair for Oklahoma students, parents, and all teachers who belong to terrorist organizations. 
In one corner you have the Ryan Walters – the skinny-tie-wearing Christian nationalist school superintendent who drives around town filming videos in a tan SUV vowing to replace textbooks with the Bible, while in the other corner, you have the Don Juan owner of McAlester's best-known coffee-shop – a cozy craft coffee destination known for its delicious irresistible brews that drive the women around town crazy. 
–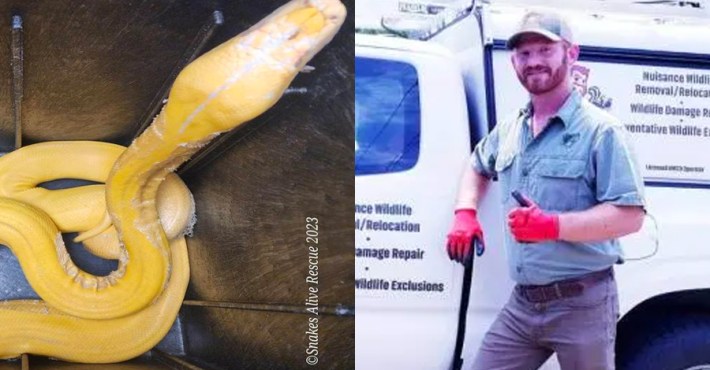 El Snako vs Red Beard Pet Detective
Back in October, the metro's human and cat population watched with horror and glee as El Snako – a local serpentine who was unfairly painted as cat eating monster – outsmarted and outlasted local Pet Detective Trevor "Red Beard" Downs in an epic hide and seek game that took place in the heart of a South OKC trailer park. 
Defeated and distraught, Red Beard would eventually call off the search and blame mischievous kids. A week or so later, El Snako turned himself in to local wildlife rescue officials, who quickly cleared his good name. 
I'm not sure who would win a fight between these two creatures, but my money is on the one who survived a life on the slide in a South OKC trailer park and lived to hiss about it. 
–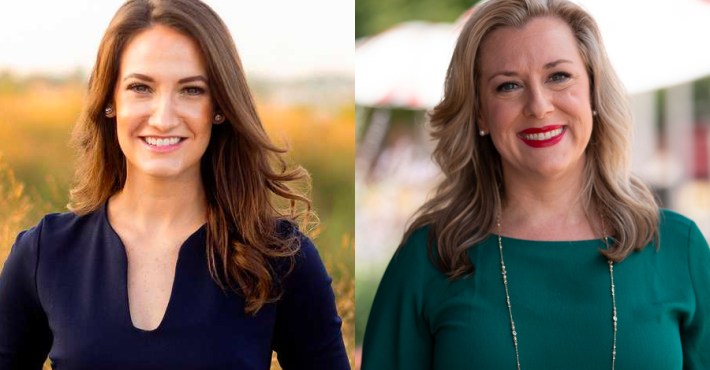 Madison Horn vs. Kendra Horn
These two women have many similarities besides their last names. For example, they each have rural Oklahoma roots, would be considered Republicans in other states, and both worked for a time in DC. They also both have little to no chance of winning an election thanks to Oklahoma's gerrymandered congressional districts. 
I guess the main difference between them – in addition to height and hair color – is Kendra put in a lot of time working and engaging with the local Democratic establishment, while Madison arrived out of nowhere and started running for various offices. 
Anyway, I've met and know Kenda and Madison and think they're both nice people but still think it would be kind of fun to watch them down quality bourbon cheap duke it out to see who's the best Horn in the local Democratic political scene. 
–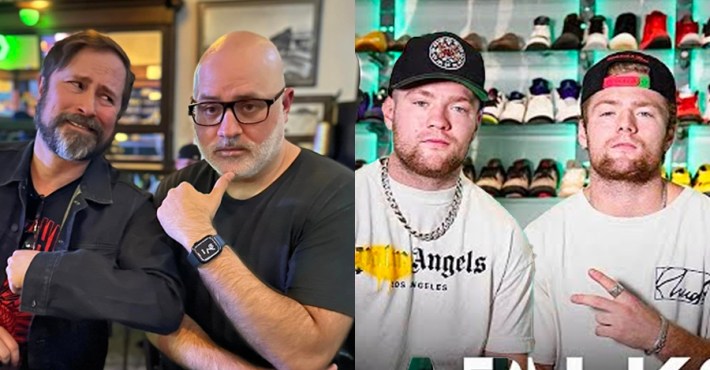 Craig & Patrick vs Drake & Isaac Stoops
Trust me, OU fans would love the chance to watch either Stoops kid kick my ass.
That being said, this wouldn't be much of a fight. Craig and I have spent years studying and mastering ancient martial arts while Drake and Issac only played football at OU because their dad coached there. Plus, as Spencer Jones showed us a couple of years ago, OU football players aren't known as the best fighters. 
Okay, I'm kidding. Drake and Isaac would obviously win. Craig and I wouldn't be able to tell them apart. Plus, we're peace-loving people.
–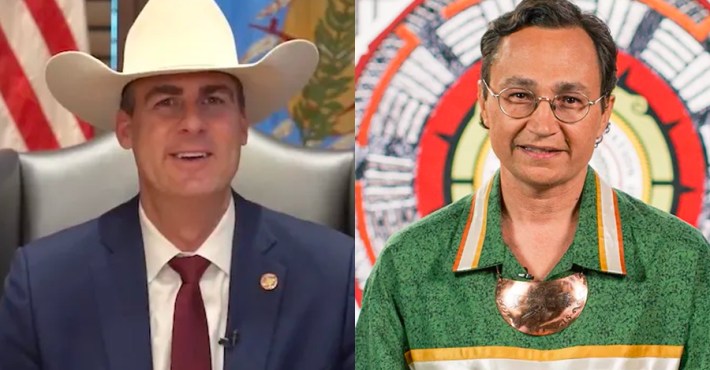 Kevin Stitt vs Chuck Hoskin Jr. 
When Kevin Stitt was a kid, I think it's pretty obvious he enjoyed playing Cowboys and Indians with his friends. Despite his purchased Cherokee heritage, I also think we all know which side he was on.
Chuck Hoskin, on the other hand, probably spent his childhood reading law books and practicing his debating skills, preparing for the day he could lead his tribe and fight for its sovereignty. 
Although you'd think Stitt – a giant oaf who's been kicked in the head a few times by his cattle – would have a physical advantage in a fight, I'd pick Hoskin to come out on top.
Just like David battling Goliath, Odyssesius taking on the Cyclops, or Wesley tricking Vizzini, Hoskin would likely outwit Stitt, leading to a confused Governor leaving the fight after turning over all state sports betting rights to the Cherokees.
–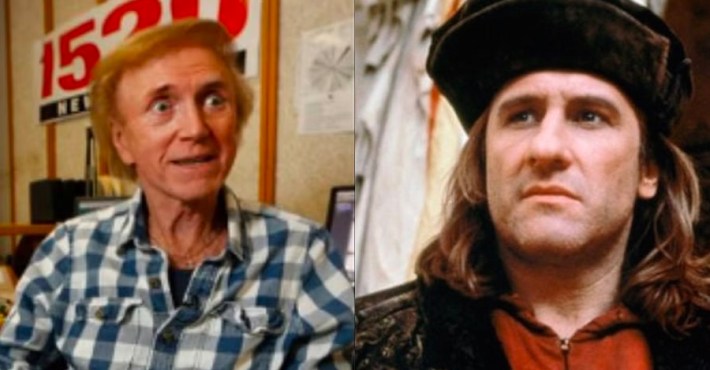 Ronnie Kaye vs. Ghost of Columbus
Although they were born the same year, Columbus died about 500 years or so ago, so Ronnie will have to fight the Ghost of Columbus – preferably on Indigenous Peoples Day – instead.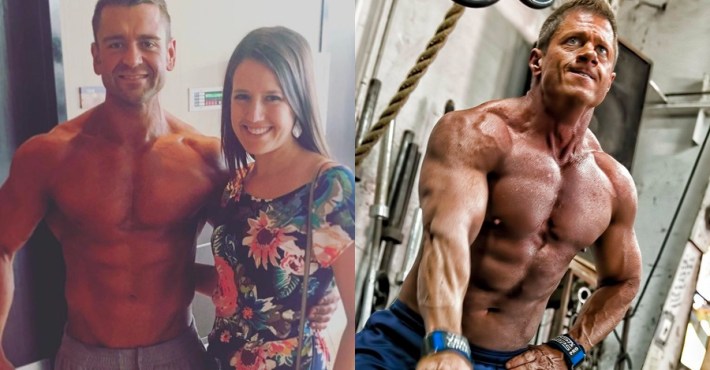 Michael vs. Aaron Tuttle
Who wouldn't want to watch the Lord Douchbag of Dark Weather Force and the First Gentleman of the Oklahoma Weather Scene wax on some bronzer, down a tub of cottage cheese, and then fight until one of their glutes explodes? My money is on the guy who actually saves lives for a living.
–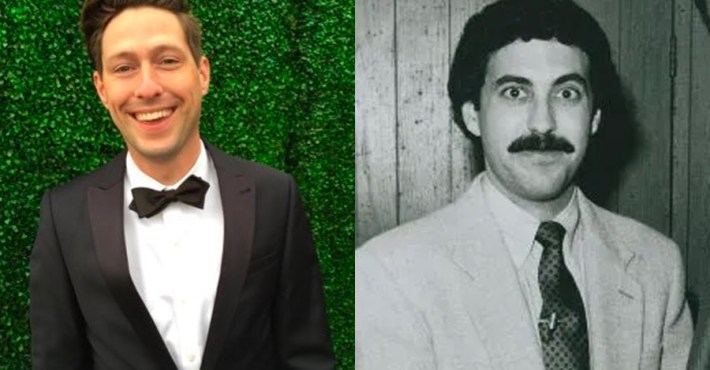 Craig the Movie Guy vs. Dino Lalli
This would be a fun battle between the old and new metro media movie guards and be officiated by BAM!
Dino earned his movie stripes interviewing celebs during publicity circuits on KOCO in the 1980s before moving to Discover Oklahoma, while Craig the Movie Guy cut his teeth talking movies on the insufferable morning radio circuit in the 2000s before moving to KOKH.
According to my sources, Dino Lalli is a feared Wewoka gang kingpin who once killed a man in Gotehbo just to watch him die, while Craig the Movie Guy is so nice and friendly that he was recently named an honorary employee at Chick-Fil-A. Basically, I'd give Craig five seconds before Dino shreds him to pieces like a Velociraptor.
–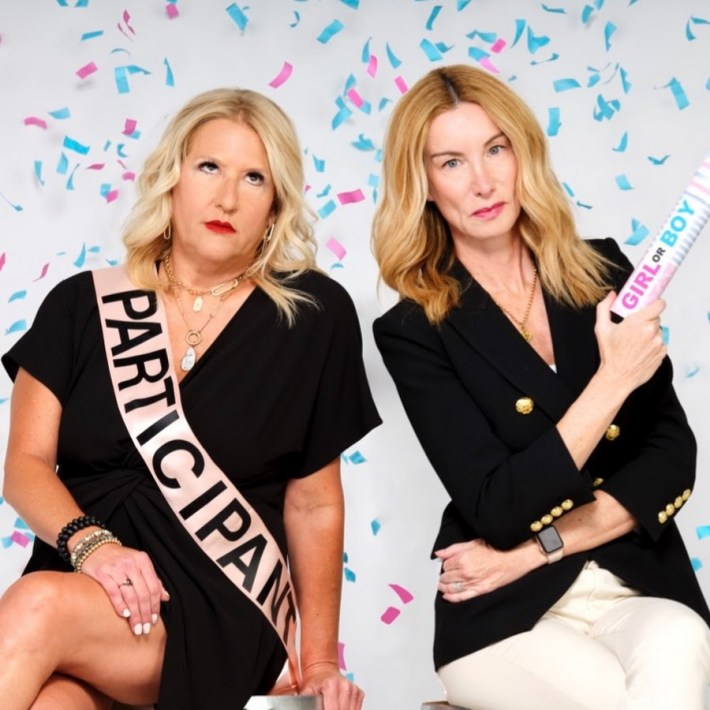 Jennifer Welch vs. Toots…
I'm not a divorced woman in my late 50s, so I admittedly don't listen to the hit "I've Had It!" podcast. That being said, I do know I've had it with artificial podcasts where two affluent white women share hot-take observations about the mundane things in life, and then use their reality TV connections, PR resources, and algorithmic social media content manipulation to turn it into a hit show, so watching them fight to the death would be entertaining. 
–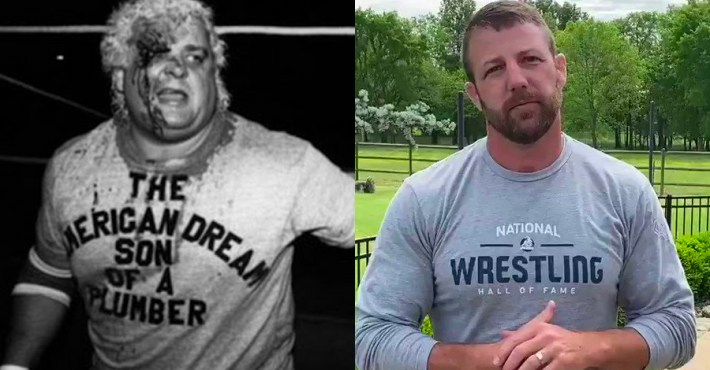 Dusty Rhodes vs Markwayne Mullin
Unfortunately, famed pro wrestler Dusty Rhodes died eight years ago, so an epic fight between the two plumbers' sons – one of whom sold their father's business for millions and millions of dollars – will never happen, and we'll never get to see Dusty do this stuff to Markwayne:
For what it's worth, there was also a zero chance that Mullin and O'Brien would duke it out on the Senate Floor, but that didn't stop Markwayne Mullin from playing it up. 
You have to admit, a fight between Rhodes and Mullin would be interesting. Markwayne is 5-0 as a professional MMA fighter while Rhodes was 157-60-18 as a Professional Entertainment Wrestler. Even though Rhodes dabbled in the fake stuff, I'd take him in a heartbeat over our dufus senator. 
Stay in touch
Sign up for our free newsletter