Our march through the great year of 2022 continues with a look back at, well, March.
Relive the madness below...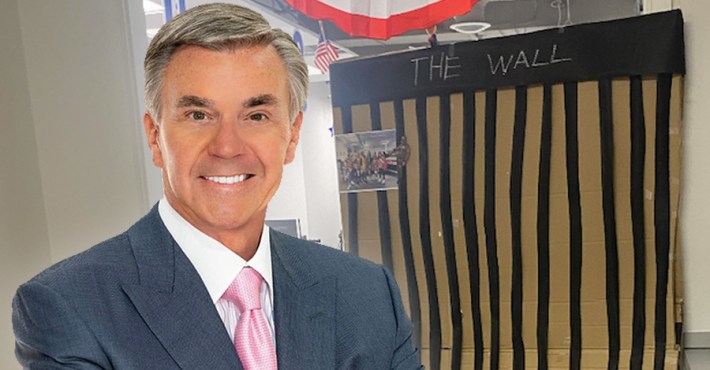 Bob Mills employees find racist way to celebrate Winter Olympics…
If making a border wall float seems like an odd and racist way to participate in what should be a fairly benign and hollow employee activity, it is. That being said, we probably shouldn't be too surprised. Maybe the employees were in it to win it, and knew how to pander to their boss's heart!
In case you didn't know, Bob Mills – the right-wing working man's friend – was an early Trump backer and served as a co-chair on the president's 2016 Oklahoma election campaign...
–
–
Popular Oklahoma Christian professor allegedly fired for inviting gay speaker to classroom…
Conservative Christian cancel culture is once again rearing its ugly homophobic head!
Over the weekend, reports made the rounds on social media that Michael O'Keefe – a beloved, influential and apparently very fit art and graphic design professor from Oklahoma Christian University – was allegedly fired by the school last week as punishment for allowing a gay, former student to give a presentation to one of his classes.
–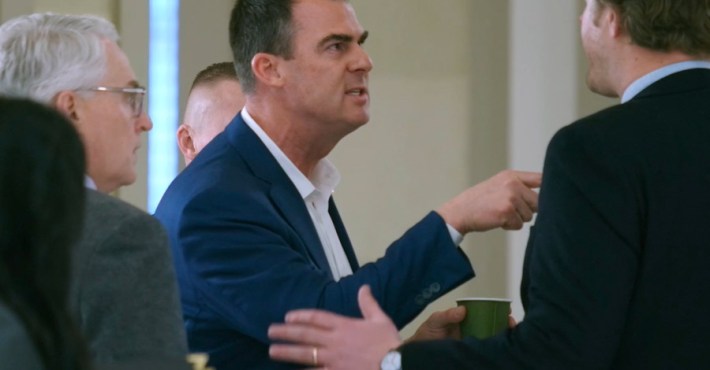 Stitt gets salty over "not cool" photo…
Back on March 10th, as C.A.I.R. celebrated Muslim Day at the Oklahoma Capitol, Stitt was approached by local progressive activist Adriana Laws on the second-floor rotunda for a quick photo. She's the founder of something called the "Collegiate Freedom and Justice Coalition" and was one of the individuals charged by David Prater for "unlawfully holding a firearm" during the 2020 protest movements.
I guess Stitt agreed to the pic and then this happened...
–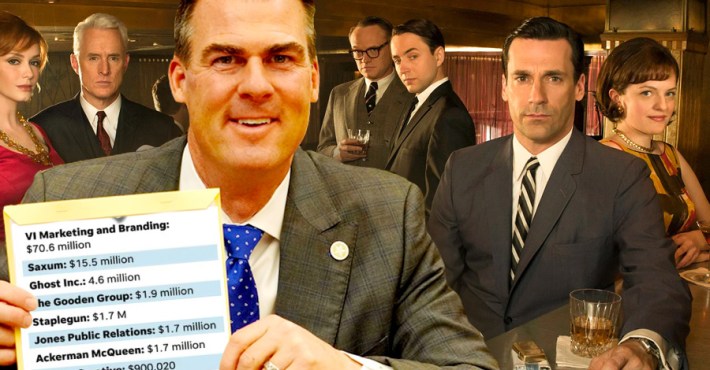 State dumps $100-million on local ad agencies and PR firms…
Let's be honest about one thing – Oklahoma taxpayers have always helped subsidize the local PR and marketing cliques.
If this article was written 25 years ago, I'm sure Ben and Carmen would have also found cozy spending between state government and local agencies. The only difference is that A) Ackerman McQueen and Jordan Associates would have been #1 & #2, and B) the Gaylords would have killed the article in its early stages...
–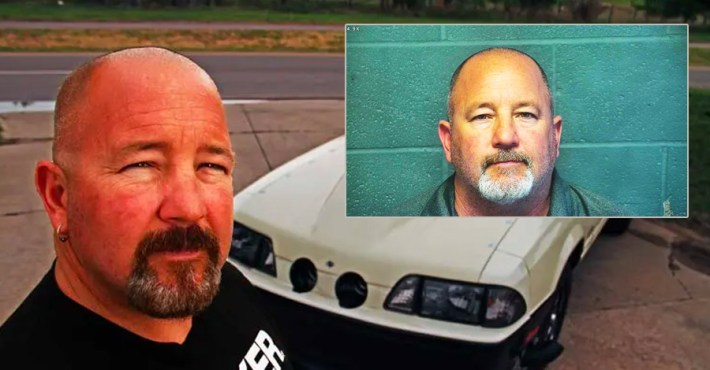 So, what happened to this bad-boy geriatric Street Outlaw?
Was he caught street racing Farm Truck & AZN on the Shields Bridge with his mustang "Death Trap?" Was he busted being the getaway driver in a daring downtown bank heist?? Was he nabbed by OKCPD while attempting to steal 50 cars in one night in order to save the life of his brother???
No, sadly, he wasn't sent to jail for anything cool. He's there because he pled no contest to charges of placing obscene, threatening, and harassing phone calls, and threatening an act of violence, all to his ex-wife.
–
Mike Hunter and Kim Bailey have tied the knot!
We'd like to offer our best wishes, and condolences, to former Oklahoma Attorney General Mike Hunter and current Oklahoma Insurance Department general counsel Kim (Bailey) Hunter!
Thanks to the Ogle Mole Network, we've learned that the love birds officially tied the knot back in late February, just six months after Kim's divorce from her husband was finalized.
–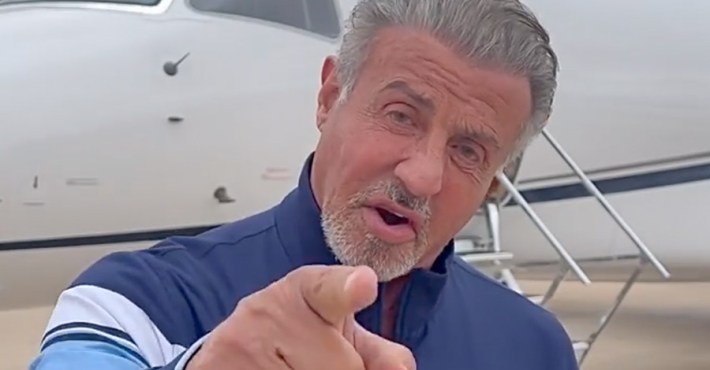 Sylvester Stallone formulates words that are nice about Oklahoma…
That's awesome! Kudos to Mr. Stallone for saying nice things about Oklahoma, and also spitting out all those words without using a script. If it wasn't obvious before, it's very obvious now that he did a lot of his own stunts in Rocky.
Although it's neat to get some nice words from a Hollywood legend – How long before the film and tourism office launches a line of "Oklahoma! The Paris of The Southwest" t-shirts? – it does bring back the old "What part of the country is Oklahoma" debate. Southwest? Midwest?? Southeast??? The Heartland???? I think the answer will never be officially settled. Oklahoma's unique in that we're in the square middle of the country, but also incorporate the worst traits and characteristics of so many other regions.
–
Landers Chevy employees "Okay" with donation to schools and/or white supremacy
If you would have told me back in 2012 that I'd be writing a story about a couple of guys flashing the "Okay" hand gesture for a charity photo opp, I probably would have said "Great. That's awesome! In a nod to nostalgia, KOCO is rebranding to 5-Alive, and bringing back the thing where people wave "Okay" at TV cameras! Awesome!"
Unfortunately, we don't live in that utopian society.
–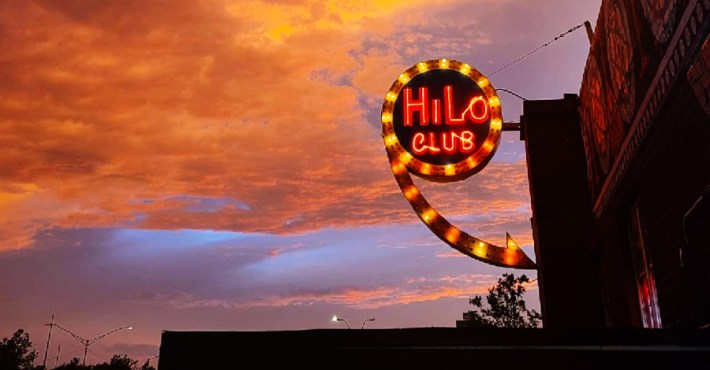 This past weekend, the HiLo Club – a long-time home for the OKC LGBTQ community, the creative class, and all the metro's other misfits, weirdos, punks, and emos who were stuck living in this town during their 20s and 30s – poured its last drink from inside its cozy confines of the Donnay Building.
According to TLO Correspondent on the scene Randy "Mile High" Mitchell, Saturday night was beyond standing room only at the bar, as apparently everyone in the OKC who's either dropped out of McGuinness and/or fell in love at the Hi-Lo in the 1980s stopped by for one last pour
–
Stay in touch
Sign up for our free newsletter