Everything Else
Out-of-State Predators Eyeing OKC's Zoo Amphitheater…
11:04 AM EDT on October 12, 2023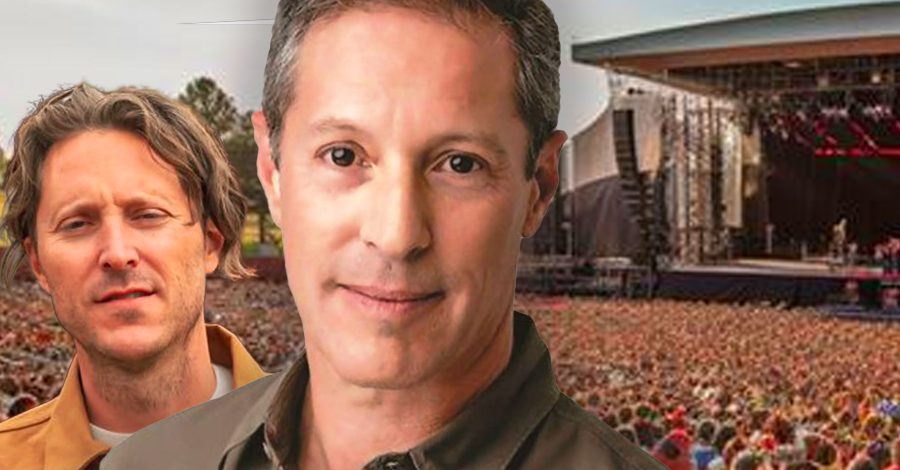 Dust off the "Under New Management" sign for the Oklahoma City Zoo Amphitheater!
Thanks to a tip via The Ogle Mole Network, we've learned the Oklahoma City Zoological Trust recently formed a committee to negotiate a management and operation agreement for the Zoo Amphitheatre with Save Live – the out-of-state venture capital-backed group that took over and dismantled Tower Theatre's local operations earlier this year.
I guess this means 3HORSE Productions, LLC – the mysterious company that has managed the Zoo Amp since 2013 – will be out at the end of the year.
According to a meeting agenda, the Zoo Trust has given preference and priority to Save Live's proposal over ones submitted by local groups, DCF Concerts and WPM Management...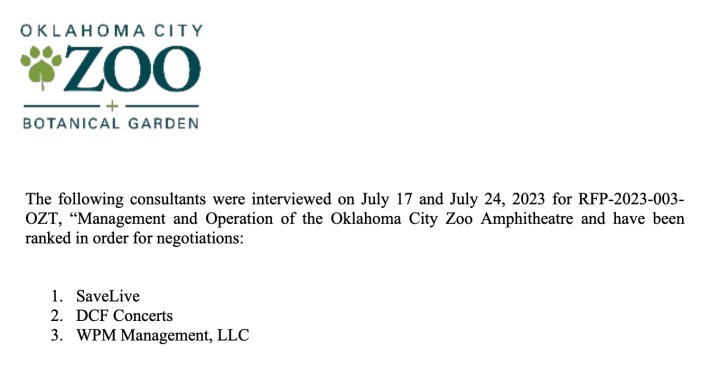 The decision to pick a national group with a shady reputation over two local organizations has raised some eyebrows in the local concert and event production community.
DCF Concerts, which manages the Diamond Ballroom, Tulsa Theatre and other venues, has produced a wide variety of hit concerts at the Zoo Amphitheatre and other spots across the state over the decades and knows the Oklahoma market well, while WPM Management – on the other hand – oversaw the Zoo Amp for a decade before 3Horse Productions took over in 2014.
While these two groups have the experience, local connections and know-how to run the Zoo Amp – and manage its many limitations – Save Live's only claim to local fame is acquiring a stake in Tower Theatre's operations from Utah-transplant Chad Whitehead during the throes of the pandemic and then, once the world opened back up, firing almost all local staff.
I believe they did the same thing with The Criterion in Bricktown, which we (and Aaron Lewis) affectionately refer to as "the worst place in Oklahoma to watch a concert."
For what it's worth, Oklahoma isn't the only place where Save Live has ruffled feathers.
The company and its founder Mark Gieger – a guy that Vice says should "have you worried about the future of live music" – is currently being sued for breach of contract, fraud, and misrepresentation by a venue in California called The Alibi.
It was the first venue Save Live acquired a controlling stake in, and, well, it hasn't worked out so well for The Alibi.
Via PollStar:
The long-time owners of Palm Springs, California club The Alibi are suing former WME executive Marc Geiger and his purported venue-saving project SaveLive, for breach of contract, fraud and misrepresentation.

The Alibi's Melanie Tusquellas and Elizabeth Garo were among the earliest club owners who signed on with Geiger and SaveLive in April 2022. Geiger's plan called for SaveLive — backed by more than millions in financing — to acquire 51 percent equity in venues struggling in the wake of the pandemic and to allow them to expand once back on stable footing...

According to a complaint filed in Superior Court in Los Angeles County, SaveLive told the pair it was committed to maintaining the character of the 200-cap venue and allowing significant operational control to remain with Garo and Tusquellas...

"Shortly after 369 Palm sold a majority interest in The Alibi, Save Live's true intentions became crystal clear," the complaint alleges.

The plaintiffs say that, in apparent violation of the concession agreement, SaveLive insisted its accountant keep the books for the concessions business, going on to intermingle its revenues with those of the broader club and the broader SaveLive operation.

When Garo and Tusquellas objected to the arrangement, "SaveLive responded with personal threats and intimidation," the complaint alleges.
Yeah, no big deal. Nothing to see here. You just have the national group that's taking over the metro music scene being sued for fraud by a venue in another state. I doubt there's anything to worry about. I mean the company is named Save Live. Just like with Integrity Auto Sales, Honest Abe's Roofing, or Trust Me Time Shares, that's a name you can obviously trust… right?
To get a better understanding of why the Zoo Trust is going with an out-of-state group over local promoters with a proven track record of success, I emailed our old pal Derek Albro with Devon Energy.
Derek sits on the Oklahoma City Zoological Trust and was Mary Fallin's go-to guy for oil industry-approved earthquake talking points back in the day. It's been a minute or two since we've emailed him, and since he sits on the Zoo Trust, I figured I'd reach out for the scoop.
I'll let you know when Derek responds.
In the meantime, I've filed an open records request with the city to view the proposals from Save Live, DCF, and WPM. I'm really curious to see what each group brought to the table, how they plan on improving the venue, and why Save Live was picked over the local guys.
I know you can probably find people in the industry who have a different take, but from my experiences, DCF has always been nice and easy to work with.
Basically, they're the opposite of an out-of-state group whose first order of business when taking over a landmark venue is to force out partners, lay off staff, and leave nothing more than a skeleton crew in place to book My So Called Band and other tribute acts.
It makes me wonder if Save Live did something to sweeten the deal.
For example, did they promise to book Mayor Holt's favorite band Cold Play for a special summer concert and let him walk on stage to drop a mic?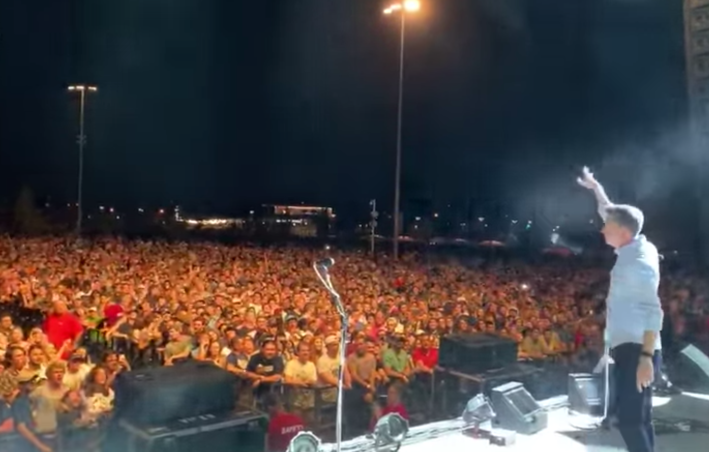 At the very least, I hope they vowed to tip him off when bands are touring the Zoo so he can swoop in for a quick and easy selfie with them.
Anyway, we'll continue following this story about a national group taking over a treasured local venue and probably ruining it. If and when we get the proposals emailed over from the city, we'll be sure to file a follow-up.
Until then, stay with The Lost Ogle. We'll keep you advised.
Stay in touch
Sign up for our free newsletter