Politics
Oklahoma Politician Gets Ass-Kicked by Mechanic at Local Melon Festival…
11:28 AM EDT on September 7, 2022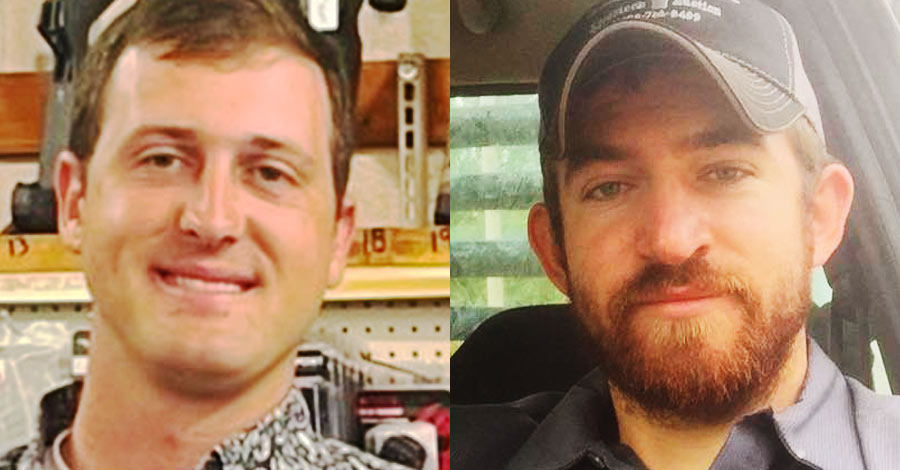 We have a fun, thrilling, and totally Oklahoma dispatch to relay to you.
A few weeks back in the far eastern reaches of Derplahoma, State Senate-elect Tom Woods – a freshly-elected, Stitt-endorsed "Christian farmer" from Westville, Oklahoma –  got his ass kicked during a brief fight with the town truck mechanic – Dustin Stanley – at the Westville Melon and Barbeque Festival.
The fight apparently stemmed from a financial dispute the two had over repairs Stanley made to Wood's big rig way back in 2019. I'll let the Gaylord family-backed journalists at NonDoc take it from there...
Stanley said he performed more than $19,000 worth of work rebuilding an engine in Woods' Peterbilt truck in 2019. He said Woods paid for that work, picked up the truck and drove it to Kansas. Less than 40 hours later, Stanley said Woods returned with the truck, which had a galled piston as a result of the engine overheating three times, according to computer diagnostics.

"He said something about, 'I'm not [paying]. This should be warranty work.' I'm like, 'No, it's not warrantied work. I don't give warranties,'" Stanley said. "If I feel like it's something that we did, then we're going to try to make it right."
I know I'm not a right-wing politician running on a simple "A Farmer Can Fix It" platform, but when the mechanic specifically says "I don't give warranties," it may be time to shop around for a new mechanic... or just take it to a farmer.
After waiting a couple of years, Stanley tried to get reimbursed for the additional non-warrantied repairs he made to the shitty engine he built by filing a lien on Woods's property. Woods challenged the lien in the courts and it was quickly dismissed by a judge because Stanley waited too long to file it.
I guess this victory on a technicality made Woods happy and giddy, so a couple of weeks later when he ran into Stanley next to the flower shop at Westville's Melon and BBQ festival, he decided to talk a little trash.
This led Stanley to handle things the good old-fashioned way – with his fists:
Stanley described his recollection of the incident, which he said occurred at the conclusion of the festival's car show.

"I took a truck to my shop, and I was walking back to get one of the other two, and whenever I rounded the corner down there by the flower shop, I'd seen Tom," Stanley told NonDoc. "He looked at me and smiled real big, and I was sure it was because the court ruled (against me). He smiled real big, and I said, 'What's up, crook?' Just as plain as day, not yelling or nothing. I said, 'What's up, crook?'"

Stanley, a 30-year-old citizen of the Chickasaw Nation, said Woods "started yelling that I was the crook, and that's why I lost in court."

"So I stopped, and I was like, 'That ain't why I lost in court. I lost in court because they ruled on the statute of limitation,'" Stanley said. "He just kept getting louder, and we was arguing, and before I knew it, I hit him, and I think he fell down the stairs or steps or whatever, and of course I followed, and I hit him a couple more times."

Stanley said two women rushed over to break up the fight.

"One of them got her shoulder dislocated somehow, and Tom hit the other one in the eye," Stanley said. "I didn't even know those two things had happened until I was filling out my police report."
That's funny. Way back in 2017, Non Doc's Willam H.P. Nathaniel Archibald "Tres-Trey-Trio" Savage The III and IVth turned up his humorless nose and scolded us when I satirically asked if we could have a "Punch a Lawmaker Day" at the Capitol. I guess you have to appreciate the irony that he now gets to report on the hard-working folks who take that advice too seriously!
Like most farmers who inadvertently punch a woman in the eye while losing a fist fight with a darn tootin' diesel mechanic, Woods says there's nothing to see here. He thinks you should just hop in your tractor trailer and move along before the engine blows out down the road...
Reached today, Woods said "there's no story there" regarding the fight with Stanley on Saturday.

"Everybody's running around, or attempting to make a story out of it. I was a victim of a — someone hit me in the face. I was assaulted. That's why he got an assault charge," Woods said. "It was just within city limits. Cops didn't know (what happened). They gave both of us a ticket, and they said the judge is going to sort it out."
Based on Stanley's own admissions, Woods does seem to be the more innocent of the two parties. Yeah, you probably shouldn't call a blue-collar guy who wears black cowboy hats a crook to his face on a hot August day if you can't back up your talk, but that doesn't give Stanley the right to pummel the soon-to-be-lawmaker's face.
That being said...
Although I never condone violence, we should probably thank Stanley for letting us live vicariously through his actions, and experience the thrill of kicking a right-wing Oklahoma lawmaker's ass! I'm sure we'll all be thanking him when Woods introduces a bill during the 2023 legislative session that tries to replace science textbooks with the Bible.
Stay with The Lost Ogle. We'll keep you advised.
Stay in touch
Sign up for our free newsletter