Everything Else
Patrick's Picks: 7 Movies I Want To See At deadCenter Film Festival!
5:37 AM EDT on June 9, 2022
After two years of going fully virtual thanks to Covid, the 22nd annual deadCenter Film Festival – one of the best things to emerge from the vaunted OKC Renaissance of the mid to late aughts – takes center stage this weekend with screening events at various spots all across the downtown metro bubble. If you're a film or movie buff or simply want to look like one, you can order tickets and check out the schedule here.
In the past, we've usually delegated deadCenter coverage to our critic-at-large Louis Fowler, but with him still focused on recovery, I thought I would channel my inner-Dino Lalli and tell you about seven movies I want to see at this year's festival, including one special selection from Louis:
They are...
If you lived in Oklahoma City or Norman from the late 90s through today, you're either A) a fan of Mike Hosty or B) Not cool and don't even know who he is. Either way, you should still get out and watch this documentary because I think you'll enjoy it.
Best known as the songwriter of the red dirt anthem Oklahoma Breakdown, Mike Hosty is a local music legend who's so cool that he's simply known as Hosty. He performs live gigs all across the metro and is also the genius behind an all-time kazoo classic – the Linda Cavanaugh song:
Hearing that just makes me want to curl up in a ball and watch a little Trash or Treasure at 4:30.
I actually got to watch a sneak peek of this documentary because I'm cool and better than you. As a less-talented Oklahoma City celebrity with an oddball sense of humor who has also avoided the limelight of national fame in favor of reigning supreme over the 405, I identified a bit too closely with Hosty's story and can't wait to talk to him about it on The Lost Ogle Show!
–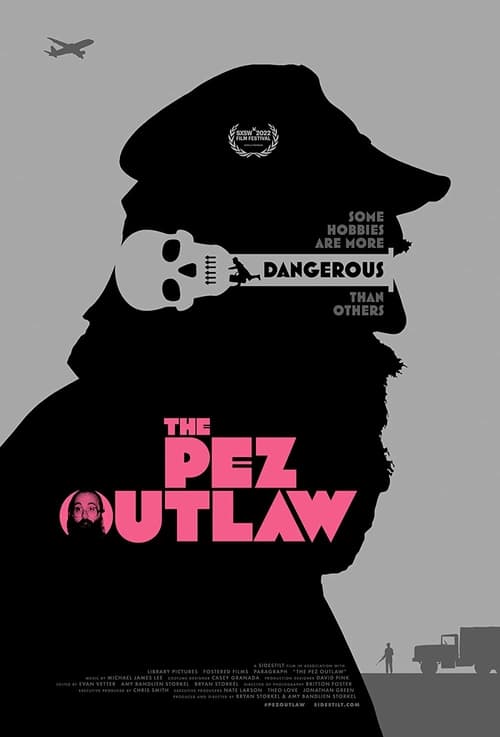 Even though the candy is overrated, it's impossible not to like Pez dispensers. There's just something about eating a tiny piece of candy as it emerges from Bugs Bunny's mouth that is both thrilling and mischievously magical. I imagine watching this documentary feels the same way. Described as a "fish out of water story," The Pez Outlaw is about a guy who made millions smuggling Eastern European Pez dispensers into the US after the fall of the iron curtain until an antagonist known as The Pezident emerges to take him down. The film has received some tremendous reviews, so if you like nostalgia-fueled odd-ball documentaries about a man taking on the machine, check it out.
–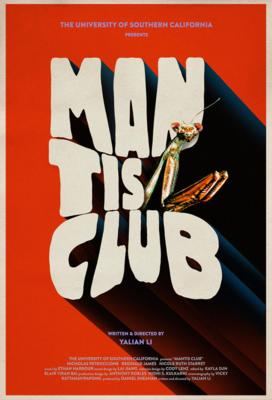 Just like how I choose my wine by the label, I generally pick which film festival movies I write about based on the poster. There was something that just drew me into that 70s-style art and made me click, and I'm glad it did.
The Mantis Club film is a 17-minute movie thesis by USC film student Yalian Li. The film has a pretty great premise:
"In a world where females devour males during sex, a seventeen-year-old virgin Zack is asked on his first date. He attends a"Bachelors Anonymous" meeting where the other attendees are very opposed to the concept of dating, saying that it leads to men being eaten and killed..."
I'm a sucker for social commentary concepts that make a statement while absurdly blurring the edge between satire and reality, and that's exactly what Mantis Club feels like. Put it on the shortlist.
–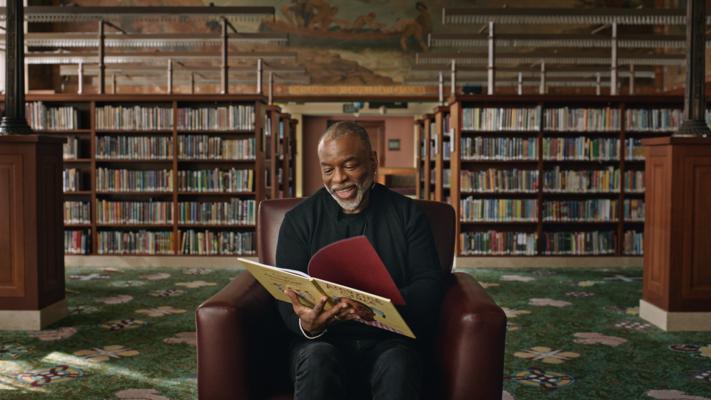 As a kid who grew up on PBS in the 1980s, I'm obviously a fan of all things LeVar Burton and Reading Rainbow. The original intro to the show is an all-time new wave classic that can't not immediately put you in a good mood.
The newer intro? Eh...
Regardless of your thoughts on the show's theme progression, you'll want to check out Butterfly in the Sky. LeVar Burton and Reading Rainbow had an incredible influence on today's intelligent people who know to read, but getting a show about reading put on television was a bigger challenge than you'd think.
–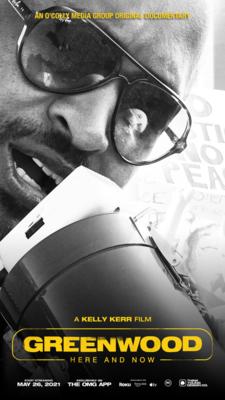 If you went to Oklahoma public schools like me, the most you probably learned about The Greenwood Massacre growing up was a forgettable paragraph in your Oklahoma History textbook that unfairly labeled the tragedy as a race riot. Since there's still a lot we can learn and understand about the tragedy, and how the ramifications of it continue to affect Tulsa'a black community today, you should probably watch Greenwood: Here And Now. In addition to that, also check out the OKC Thunder-produced short "Seeds of Greenwood."
-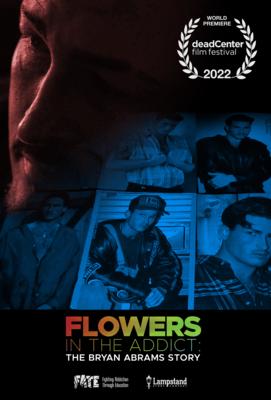 Remember Bryan Abrams? The Oklahoma City boy band legend who rose to the top of the charts with Color Me Badd and then fell to rock bottom, multiple times, over the years has a documentary out about his struggles with food and drug addiction.
Although I have a general rule to never watch anything with a pun in its title – and I'm pretty sure the only reason Bryan made this documentary was to make us feel guilty about lampooning his life and much-publicized fall from grace – I'm willing to give this documentary a shot. For one, it's only 13-minutes long, which is about three minutes longer than Color Me Badd's stay at the top. Two, maybe it will feature a cameo by the guy in the band who looked like Kenny G! That dude was awesome!
–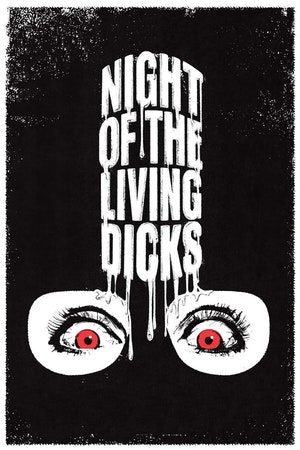 Louis Fowler's Pick: UndeadCenter Shorts
I asked Louis what item on the deadCenter schedule he wanted to see the most, and he went with a program called "UndeadCenter Shorts." Curated by local horror auteur Mickey Reese, the Friday night program shows a curated collection of "subversive short films from around the world," ranging from Dunston Checks Out to The Demons of Dorothy to Night of the Living Dicks. You can read more about it over on KFOR.
–
Anyway, that wraps up our curated deadCenter guide. If there are other movies showing that you think people should check out, leave a comment.
Stay in touch
Sign up for our free newsletter