Everything Else
Mardel pulls all Disney products…
2:31 PM EDT on June 7, 2022
In late April, when Disney was facing backlash from right-wing cancel culture over the company's response to Florida's infamous "Don't Say Gay" law, I got a tip via the Ogle Mole Network.
The Mole claimed that during a recent shopping trip to Mardel – the regional chain of Christian bookstores that are owned and backed by the Hobby Lobby family – they noticed that Disney merchandise had been pulled from the store's shelves.
Honestly, I was more surprised to hear that an Ogle Mole was shopping at Mardel than I was that Mardel was pulling Disney merchandise from its stores, but still thought it was interesting:

I, admittedly, have never been to Mardel, so I had no clue they even carried Disney stuff. The Bible already has plenty of myths, stories, and non-copyrighted fictional characters to sell, so why would they need to pilfer less imaginative ones from a big for-profit corporation?
After getting the email, I went to Mardel's website, searched "Disney," and was greeted by rows and rows and rows of Disney merchandise. I'd say their online store had at least 100 or so items for sale. I made a mental note to check back on the story and do more research, forgot about that mental note, and then rediscovered it again this past weekend.
On Sunday night, I went to the Mardel website and searched "Disney." Instead of getting hundreds of results, I got two – an autobiography about Walt Disney and a set of mess-free Princess Coloring Pads:
All the other Disney items – ranging from things like a Frozen II All-In-One Door Decor Kit to a Disney Princess: First Words Book to a Cars: Driving Buddies – were all removed.
Curious, I went full undercover as a parent in search of Disney merchandise and called the Mardel on NW Expressway and asked...
"Weird question. Do you all still sell Disney stuff?"
The person at Mardel who answered the phone paused for a bit, and then nervously said something to the effect of "Welllllll, we still have a little bit left, but it's all on clearance."
Keeping in character, I explained that I was looking for one specific product that a friend told me they bought at Mardel, but I couldn't find it online. I asked if the stores would have it or get new stuff.
He explained that all Disney merch had been on clearance for a while and only a few items remained. He said I could come to look, but he doubted they'd have it.
I then thanked him for a time, said a little prayer, and then hung up the phone, knowing that TLO's first Pulitzer Prize for investigative reporting was surely waiting in the wings.
Although Mardel has taken steps to remove all of Disney's apparently vile and disgusting product offerings from store shelves, Hobby Lobby still has a shitload of Disney products for sale on their website, ensuring that children all across the country will continue to be groomed by dainty mice, magical princesses and other charming characters who promote Christlike values such as tolerance, kindness, and acceptance: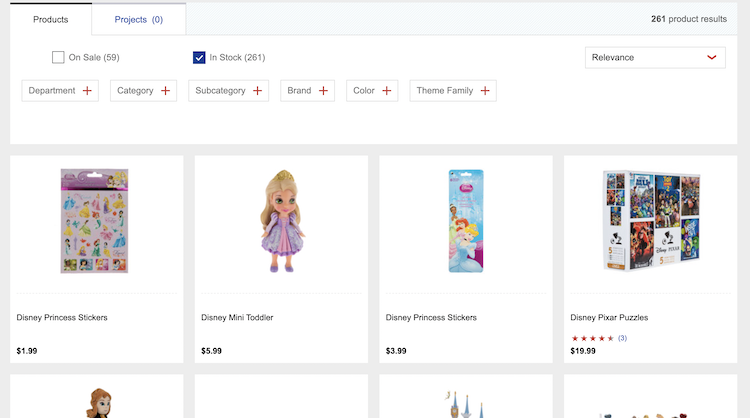 Seriously, I wonder how long before Hobby Lobby puts all their Disney products on clearance? The Green family loves getting involved in Evangelical culture wars, so I bet they're chomping at the bit to cash in on some anti-Disney publicity. Then again, maybe they make too much money selling cheap Disney merchandise. If that's the case, it will probably take something like Elsa taking Plan B or Olaf coming out of the closet for them to take action.
Anyway, I guess this wraps up this report on conservative cancel culture. If you know of any other local businesses canceling Disney products because the company finally stood up for their LGBTQ+ employees, shoot us an email.
Stay with The Lost Ogle. We'll keep you advised.
Stay in touch
Sign up for our free newsletter