Everything Else
Mortal Meals: A Post-Movie Dinner at the Lazy Donkey
8:55 AM EST on February 3, 2022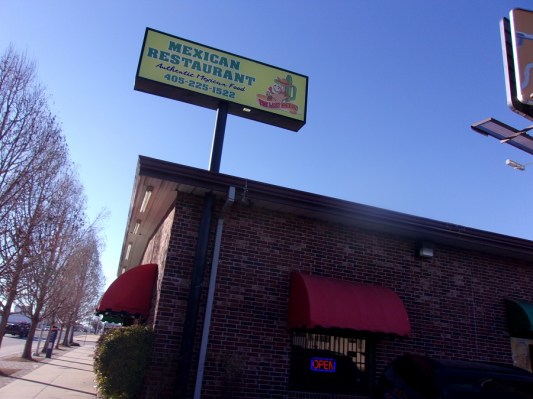 For many years than I care to count, I thought the Lazy Donkey was a lighthearted folktale from Mexico that my Abuela told me a time or two about a lackadaisical burro that, per usual in these fables, is eaten by a thousand-year-old demon while his parents are at church. Now that I think about it, I may have gotten it mixed up with the one about an insolent duck.
Regardless, the Lazy Donkey is, apparently, also a Mexican restaurant on the outskirts of downtown, located at 317 W. Reno, across from an office furniture store.
I recently stopped by the ghostly eatery on the way home from a movie up the street at Harkins. With only one car parked outside, I wasn't sure what to expect. Upon entering though, I discovered it was a more than perfect place for a post-cinema meal.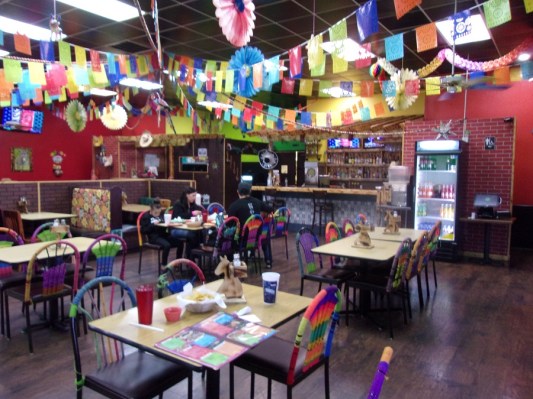 Harkening back to the local Mexican family dining classics of years ago—where the queso blanco was the purest item on the menu—true to form, black and white photos of sunglass-wearing donkeys were wallpapered all around me…now that I think about it, the inside of the restaurant somewhat looked like the cover to the Oingo Boingo album Dead Man's Party.
Ironically, I can live with that.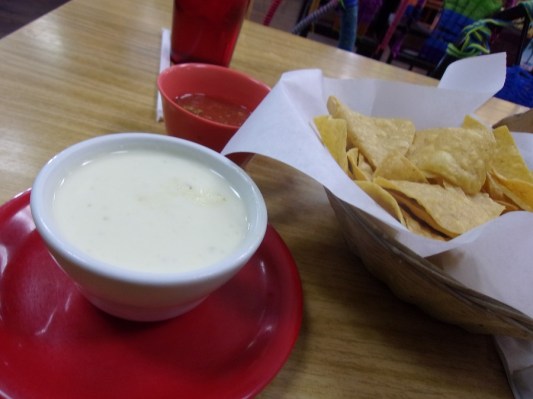 According to the signage outside, the Lazy Donkey is apparently famous for their "white queso," so without fail, I ordered a helping of it ($4.99), with a moderate-sized bowl of chips, as well as their free salsa. Finding a large yellow triangle, I dipped it in the cheese sauce and, as if I was auditioning for a local commercial, cocked my head and nodded in approval to this, the tastiest of fates in my mouth.
No lie: this white queso was beautifully remarkable and, if socially acceptable, I could've drunk a mug full of it.  Instead, I downed a larger glass of their equally rich Horchata ($3.50).
I have to admit that the menu was quite large and somewhat daunting. Whenever that happens—especially at a Mexican restaurant—I immediately look for the one dish they're proud enough of to put the place's name on.  In this case, it was the Lazy Donkey Special ($14.99), located in the seafood chapter of the compelling menu.
A specialty item that featured fat grilled shrimp and flavorful mushrooms topped with a delightful cilantro sauce on a bed of rice, while I don't think a donkey would dine on it—though I've been wrong before—I definitely did, thoroughly enjoying this surprisingly cheesy concoction. Each bite was courtesy of the culinary genius that is Mexican know-how, crafting the perfect dinner for just about anyone, regardless of their idiosyncrasies.
As I was finishing up my meal, drinking the last of few drops of that milky horchata, I took the check from the waiter and, as I signed, asked him why I haven't heard of this place before. He just smiled as he cleared the table, my own mortality tale playing out in front of only him.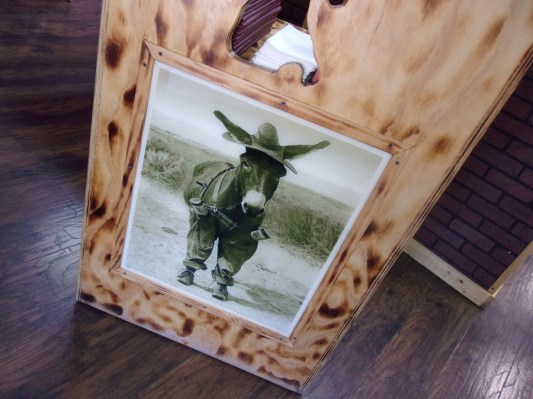 _
Follow Louis on Twitter at @LouisFowler and Instagram at @louisfowler78.
Stay in touch
Sign up for our free newsletter