Food
TLO Restaurant Review: Curtis Watson's Restaurant
8:50 AM EST on December 1, 2020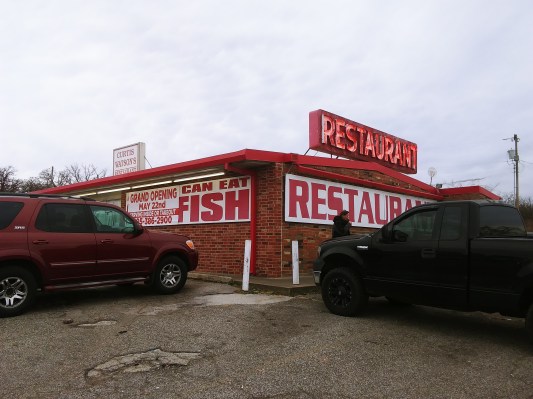 Despite sounding like a song title from one of Lynyrd Skynyrd's most recent albums, Curtis Watson's Restaurant, 12610 S. McLoud Rd. in McLoud, has been a hidden gem for the best catfish in Oklahoma for a little over forty years. No doubt when driving up and down I-40 you've spotted the neon sign faintly from the road.
I did at least.
For quite some time now this eatery has intrigued me in a way few restaurants ever have, its hidden visage effortlessly calling out to me like a backwoods lady of the lake, promising me untold plates of all-you-can-eat catfish for a small town price and, I have to say, it did deliver. (Or it would have, if I still took on those gob-stuffing challenges.)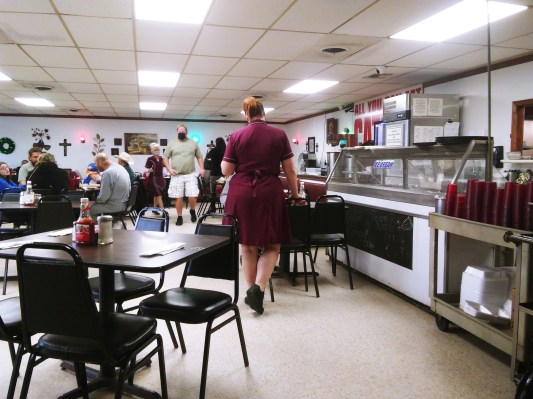 After a stressful week that I'm not ready to divulge quite yet, my ladyfriend and I stopped by Curtis Watson's last weekend for a moderately late lunch. Walking into the place is very much like stepping back in time to the 70s, right down to the matching burgundy dresses the waitresses wore and individual pats of butter in a saucer.
Crucifixes lined the walls, guaranteeing no vampire attacks as we sat down, back in the corner. Our waitress brought us some menus, but I already knew what I wanted: under the heading "Fresh From the Sea," the Catfish ($9.95) plate—in case you're wondering, the All You Can Eat variation is only two bucks more. And while my ladyfriend wasn't sure what she wanted, with a little prodding she chose the Watson Super 1/2 Lb. Burger ($5.69).
Our waitress was genuinely nice and took the time to talk to us about the long, storied history of the place. More importantly, she let us know that just about everything on the menu was entirely homemade, including the Pecan Pie ($2.29) that had just come out of the oven, definitely guaranteeing that we'd have a slice for dessert.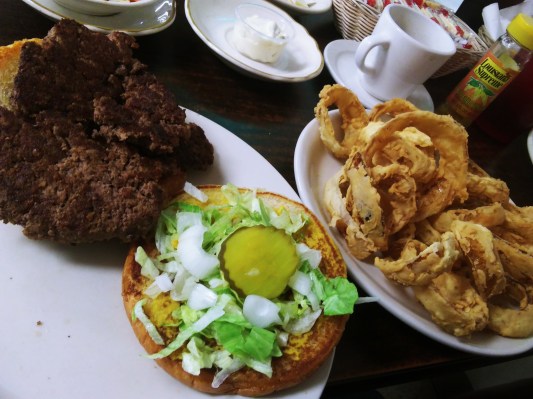 My ladyfriend's Watson's Super 1/2 Lb. Burger was accommodating, with a few slices of grilled meat that, honestly, were a bit dry. However, she fell absolutely in love with the buns, at one point comparing them to edible pillows. That being said, the real star of her meal was the hand-dipped side of onion rings, a large enough portion to deserve their own greasy plate.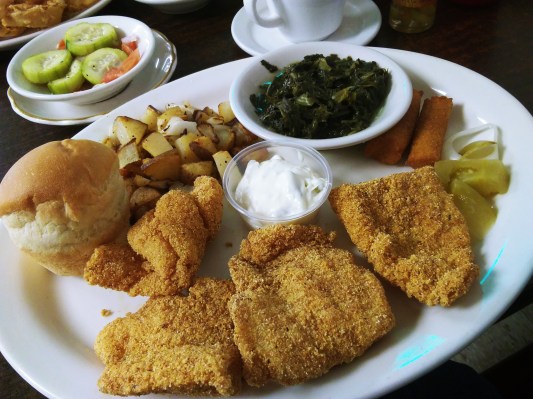 But what I came here for was for Watson's specialty and, with their own secret corn-meal recipe, the beautifully battered cuts of catfish definitely earned their Oklahoma notoriety. Crunchy on the outside with a general flakiness inside, this truly was a meal for the ages. Along with some well-vinegared greens, grilled potatoes, a couple of cornbread sticks, and a tangy cucumber salad, it was the perfect summer meal on a cold autumn day.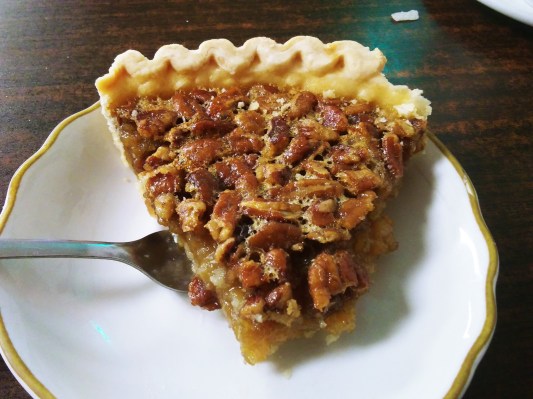 We packed up what little bits of leftovers we had as our waitress brought out a slice of that truly tasty pecan pie. As we sat there enjoying it, an older gentleman in a starched white shirt with a smart tie came up and asked how we liked our food. We told him it was absolutely delicious, he smiled and said he hopes to see us again.
As he walked away, I asked who he was. Our waitress, with a look of admiration in her eyes, told us that was Mr. Curtis Watson himself. Cómpralo ya!
_
Follow Louis on Twitter at @LouisFowler and Instagram at @louisfowler78.
 Support TLO (and, by proxy, Louis Fowler) by becoming an Ogle Mole…sign up here today!
Stay in touch
Sign up for our free newsletter