Everything Else
Epic Charter Schools fined $500,000 for frivolous lawsuit…
9:17 AM EDT on August 13, 2020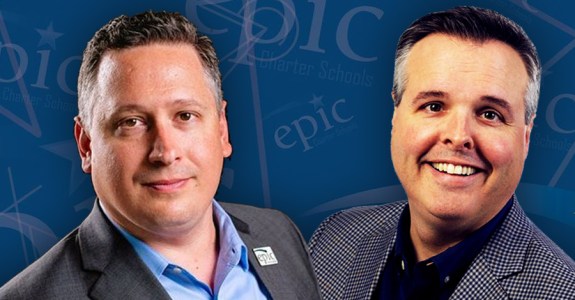 We finally have some semi-good news to report about Epic Charter Schools!
The embattled, probably-a-scam-of-a-school-district that's made millionaires out of its fucknut founders was ordered to pay a $500,000 fine + legal fees as a result of a ridiculous libel and slander lawsuit it filed against Shawnee State Rep. Ron Sharp.
Via The Oklahoman:
An Oklahoma County district judge leveled a $500,000 fine against the nonprofit overseeing Epic Charter Schools on Wednesday.

Judge Cindy Troung sanctioned Community Strategies Inc. for filing a libel and slander lawsuit against state Sen. Ron Sharp last year. Truong dismissed the lawsuit in February. On Wednesday, she ruled the case was an attempt to censor Sharp's free speech.

The judge decided the nonprofit was subject to a fine under Oklahoma Citizens Participation Act, a law that sanctions plaintiffs who file meritless lawsuits intended to silence critics.

Troung also awarded Sharp $35,912 to cover all of his legal fees. A news release from Sharp said the senator is "very pleased" with the judge's decision.
That's pretty cool! As one who's been the target of a frivolous lawsuit or two, I'd like to welcome Mr. Sharp to the "Successfully Defend Your First Amendment Rights From Those Trying To Censor You Through The Legal System And Then Be Reimbursed For Your Attorneys Fees Club." It's a fun, and in the case of our attorneys, apparently lucrative club to be in. Will Epic start a Go Fund Me to help cover the costs?
If so, they'll need a lot of donors because they were also fined $500,000! I guess that's the really big news here! Although that may sound like a lot of money – especially to cash-strapped educators, teachers and public school students – it's only 1% of the $50-million the company has shielded from taxpayer scrutiny. It would be like fining David Stanley $350,000 for deceptive advertising. They won't feel a thing.
Epic's Ministry of Propaganda issued this statement:
Epic will appeal the ruling, said Shelly Hickman, assistant superintendent of communications.

"There are multiple reasons why the judge's rulings are erroneous legally," Hickman said in a statement. "Mr. Sharp has already admitted he lied. We will appeal."

Sharp has not admitted to lying. Rather, he said in a court affidavit that he believed his public statements about Epic were true based on information he learned from other state officials and media reports.
Yeah, that's it. The judge's ruling is erroneous, says the school district that's ripping off taxpayers, filed a frivolous lawsuit against a State Senator, and is making millionaires out if its founders.
Anyway, The Frontier has published a lot of good stuff about Epic, as has The Tulsa World. If you want to read more libelous statements about Epic Charter Schools, click here.
Stay in touch
Sign up for our free newsletter