Everything Else
7 local treats for your Valentine this year
10:41 AM EST on February 10, 2020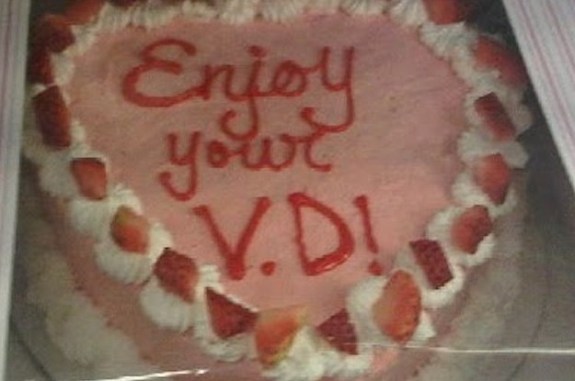 Normally, this is the time of year when we come up with a list of really cynical and awful date ideas for Valentine's Day. After all, it can be a real bummer of a holiday for a lot of people. If you're single, it sucks for obvious reasons, and if you're in a relationship, there's this pressure to get a reservation at a nice restaurant, spend way too much money, and all so you can be in a loud, completely full restaurant. Your food takes longer than normal, you're going to splurge enough to get sticker shock at the final bill, and it may not even be that romantic of a dinner. And it's on a Friday this year, just compounding the issue.
This year, skip the fine dining and find other ways to celebrate by getting your partner something nice and thoughtful at a local business. And if you're concerned about my lack of negativity, don't worry, I'm not running a fever. I'm sure I'll be back with something sarcastic later this week. Here's some cool places to spend your money this year: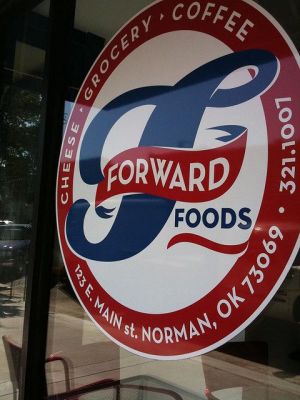 -Forward Foods
Ya know what your date will appreciate more than going to a crammed restaurant? A nice homemade meal, at least if you know how to cook. Do something simple by visiting Forward Foods, buy some high-quality pasta, fancy cheese and charcuterie, pick up a bottle of wine, and BOOM, you're set. Just promise to do the dishes afterwards.
-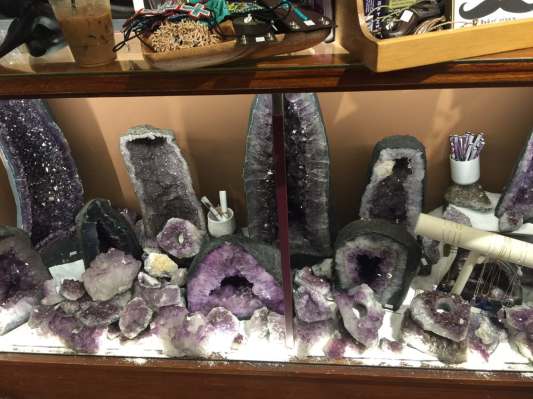 -Craig's Emporium
Have you found yourself in a position where you wound up with a hippie? It's all good, they can read your horoscope and remind you to recycle and all that good stuff. Check out Craig's Emporium on 23rd street and get your love some incense or crystals or whatever it is that hippies are into. Your date will bless your chakras or whatever.
-
-Mathis Brothers
Yeah yeah, Mathis Brothers are the butt of every third joke on this site, but maybe it's time to update that mattress, which you can do at any of the 1,000 furniture stores on Mattress Row. After all, we spend something like 25 years of our life in bed on average, so might as well make it cozy. And if you're the hero that comes home with a comfortable new bed, you'll probably have a good time breaking it in that night.
-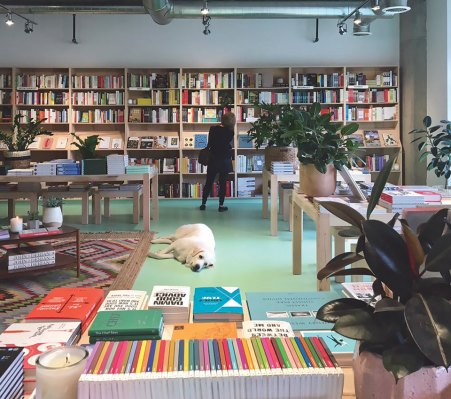 -Local Bookstore
There are so many great local book shops in town that I don't wanna single any of them out, but for people like me, getting gifted a book is the most thoughtful thing you can do. Granted, it might just end up on the towering stack next to the nightstand with all the other ones we haven't gotten around to reading yet, but it's the thought that counts.
-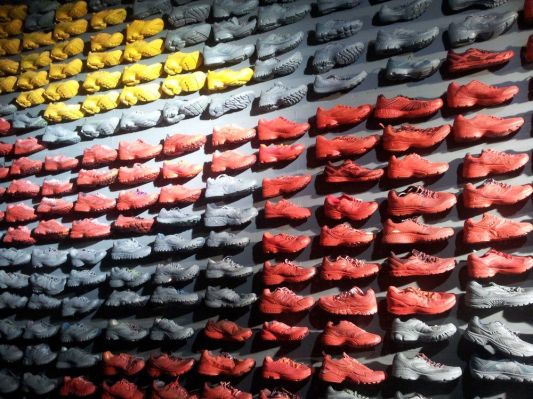 -Red Coyote
The Oklahoma City Marathon is coming up in just two months, and if your partner is one of the thousands of people training to participate, they might need some new gear. Bring them in to Red Coyote in OKC or Edmond and get fitted for a new pair of running shoes or a sports bra, or even just some new socks. Quality socks are great gifts when you're over 30, boringly enough. (Note: if your partner is out of shape and you're buying them running shoes as a passive aggressive hint, maybe don't do this.)
-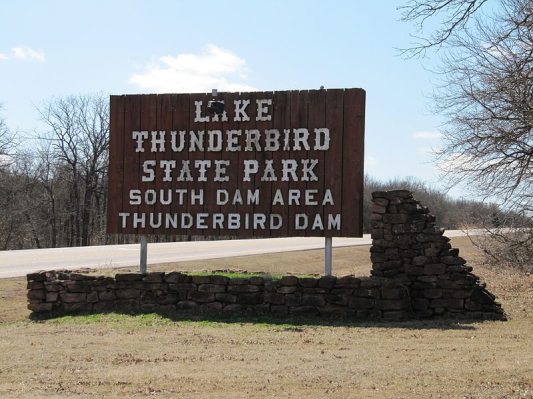 -Visit a State Park
Ya know what's free? Going outside. Get away from Netflix for the afternoon, take a drive out to one of our beautiful state parks, listen to some podcasts on the way, and wander around the wilderness for a few hours. It's good exercise, and you'll build a lifelong memory together. Alright, TravelOK, I'll be expecting my kickback check in the mail any day now.
-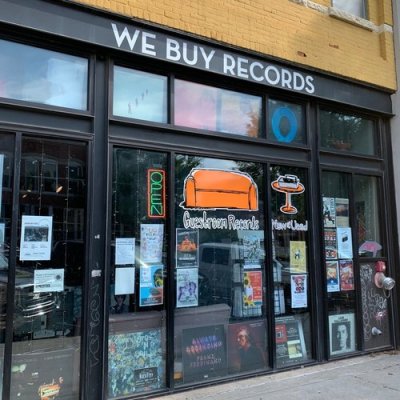 -Guestroom Records
One of OKC and Norman's longest running record stores has something for nearly any music lover. And it's impeccably organized and very clean, and I think there's usually a shop cat hanging around. Pick out something new for your lover, or try to find some of their favorite albums on vinyl, which I am told sounds better than my first generation iPod full of WAV files. They've also got stereo equipment, so you can surprise them with a new turntable as well.
That's all just scratching the surface, so let us know in the comments where you like to find thoughtful gifts for the people you love!
Stay in touch
Sign up for our free newsletter