Everything Else
7 news stories you missed during the election madness
11:12 AM EST on November 9, 2018
Now that the election season is done, Hayley and I thought it would be prudent to cover some of the local news stories we may have missed, while we were being lazy during the election.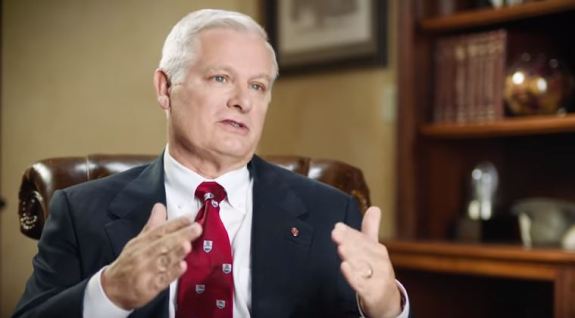 The conservative takeover of OU is coming along nicely.
Last week, OU parted ways with about 30 employees. It's the first of what many insiders think is going to be a string of layoffs, as the university tries to get more thrifty.
The OU Daily has done a fantastic job covering the story. They broke this story about then-president-elect James Gallogly ordering OU Public Affairs to withhold university financial information this summer. They also blocked the release of an op-ed written by then-president David Boren:
Documents recently obtained by The Daily show Gallogly ordered OU officials not to share financial information without explicit approval from Gallogly himself and Clay Bennett, the chair of the Board of Regents, including Boren's editorial.

In a response to a June 20 email by then OU Vice President for Public Affairs Rowdy Gilbert, who was removed from his position along with several other administrators by Gallogly on July 2, Gallogly ordered Gilbert "not to follow...Boren's request" without permission from Bennett.
Give Gallogly and Bennett credit. They finally found a way to shut up David Boren!
- Patrick
-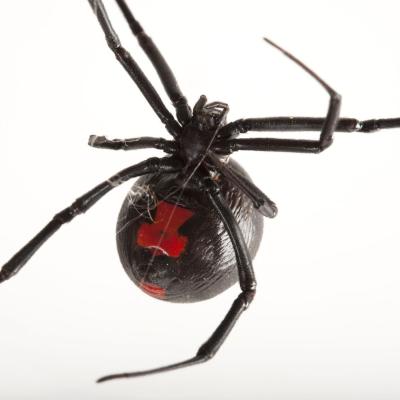 Black widows are destroying our sense of security.
Once you're finally over the recurring nightmares fueled by bingeing Haunting at Hill House on Netflix over Halloween last week, Oklahoma will gladly give you plenty more to increase your anxiety. And, surprisingly, this fear isn't fueled by the results of Tuesday's election. NewsOK reported that black widow spider bites have increased over the last year. The article goes on to note that black widow bites aren't usually as dangerous as you'd think. But we also thought that about Mary Fallin, when she was elected a second term, and here we are.
– Hayley
–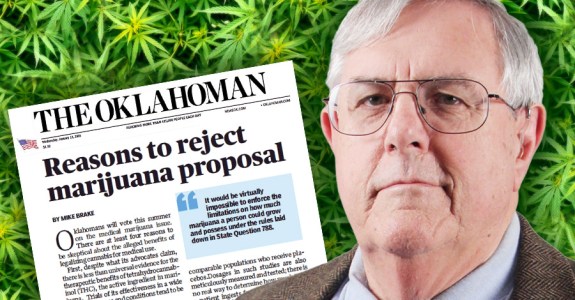 The Oklahoma makes more changes.
I'll touch more on this next week, but The Oklahoman is making more changes. With rumors swirling that more layoffs are coming, just in time for the holidays, Editor-In-Chief Kelly Dyer Fry wrote a letter trying to spin the decline of the state's largest newspaper into something positive.
She also mentioned the paper is creating a board of ambassadors that will likely be filled by the paper's nine remaining subscribers:
I am also creating a board of ambassadors. We will have a diverse group of residents who will meet quarterly and bring new voices to our editorial pages. The traditional conservative voice of The Oklahoman will stay intact, but you will see a broad array of contributions from the larger group of ambassadors.

I am hopeful we can bring civil discourse to a truly divided society. We will offer varied opinions with respect and civility.

Some changes you will like; others you won't. But at day's end, it is up to the people of the greater metropolitan area of Oklahoma City to decide: Do we want a daily newspaper? Do we need strong journalism for the health of our democracy? Could we consider ourselves a major league city without one?
I think having strong local journalism is good for any city, but do we really need daily newspapers? Whenever I read the Oklahoman's Editorial / Ambassador Page, I realize that's very debatable.
– Patrick
-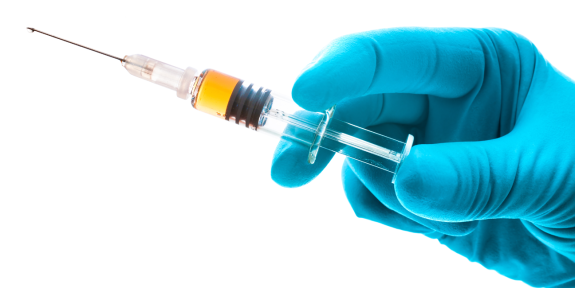 Oklahoma kids aren't being vaccinated.
Tuesday, the Norman Transcript wrote that Oklahoma children are being vaccinated at a decreasing rate. Currently, our state allows for parents to refuse to vaccinate their children based on medical, religious, or personal reasons that include believing in falsified data that concludes vaccines cause autism. Being that the metro has already survived one measles outbreak in Chuck E. Cheese this year, it looks like contagious illnesses are about to become the new Pokemon for Oklahoma children.  Gotta catch 'em all.
– Hayley
-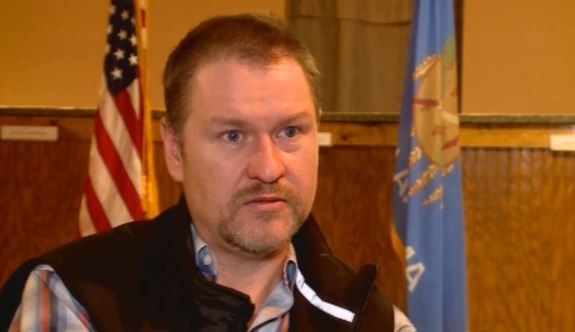 The Achille Mayor was arrested for alleged meth possession.
The bigot outpost of Achille just can't stay out of the news. First, they chase a trans student out of town. Then, they hire the Nazi police chief. Now, the city mayor, David Northcutt, was arrested, after a night of chasing wild hogs in his Jeep, for allegedly engaging in burglary and possessing meth. And they say average Oklahomans aren't represented in government!
- Patrick
-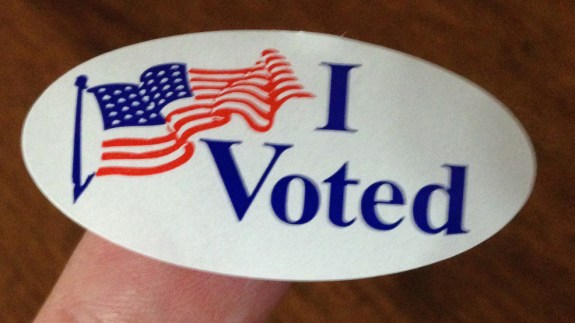 "I Voted" stickers won't get you free pizza anymore.
Okay, so maybe this news story is still a little political. Tuesday night, KFOR reported that federal law prohibits businesses and retailers from offering discounts or freebies to customers wearing "I Voted" stickers. Because, you know, with Oklahoma's voter turnout rate being a whopping 56%, there is little need to incentivize people to vote with a half-price pizza or free fountain drink, anyway.
- Hayley
-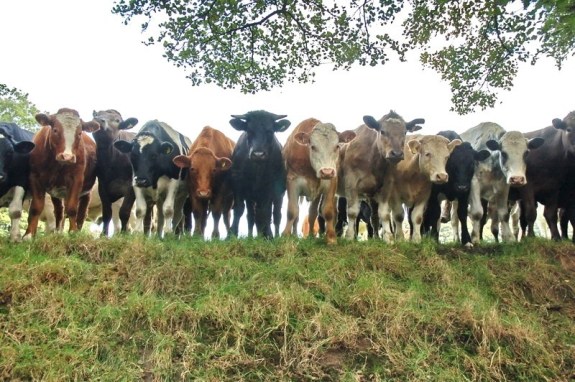 Cattle rustling is still a thing.
Earlier this week, Drovers reported that a group of cattle rustlers were arrested after stealing 13 head of calves. The article goes on to state that the thieves engaged in the wild-west era crime, because they were reportedly in "financial trouble." Man alive! The last time I heard of a cowboy with so much desperation and money problems, it was at Graham's Country Night Club on dollar draft night.
- Hayley
Stay in touch
Sign up for our free newsletter