Everything Else
10 Hottest Sheriffs in Oklahoma
1:21 PM EST on January 11, 2018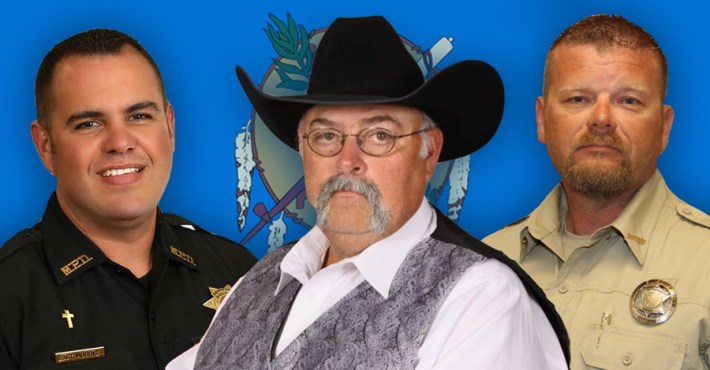 A few weeks ago, I received the following email in the Ogle in-box. It came from an anonymous address. Everything is [sic]:
Read article about OSA and ABerdeen collections. Agree with you what you say, but be careful if I were you. Sheriffs are vindicitive bunch. They'll get even. Research what happened to Kyle Loveless.
Unlike Kyle Loveless, I don't have anything to hide and, for the most part, I'm a decent law-abiding citizen. That being said, the paranoid reader does have a good point. Oklahoma sheriffs don't have the best track record when it comes to ethics and professionalism, and some of them do seem like a "vindicitive" bunch.
As a result, I'm not going to write a snarky article about how they continue to abuse civil asset forfeiture laws, or how the Oklahoma Sheriffs Association is now subject to openness laws, or once again, how they help extort and ruin the lives of fellow Oklahomans.
Instead, I'm going to go with flattery and rank the 10 hottest Oklahoma sheriffs. Who knows, maybe they'll like it and it will help get me out of ticket someday. Check it out: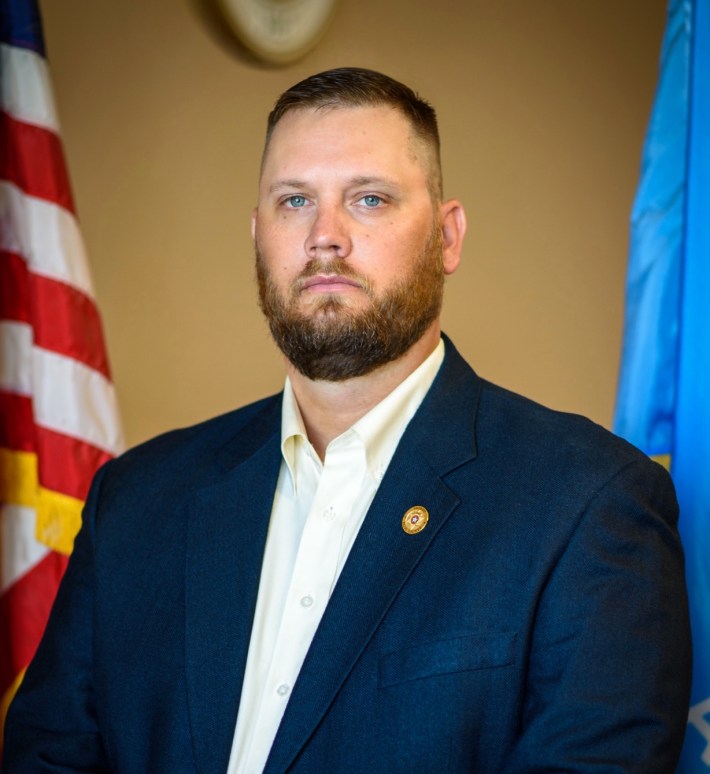 10. Shane Booth – Ellis County
Often seen riding the plains with his blue ox Babe, Shane Booth is one of the most popular sheriffs in Oklahoma. In fact, according to the OSA website, he's been in office since 1970! That's nearly 47 years of public service to the citizens of Ellis County.
-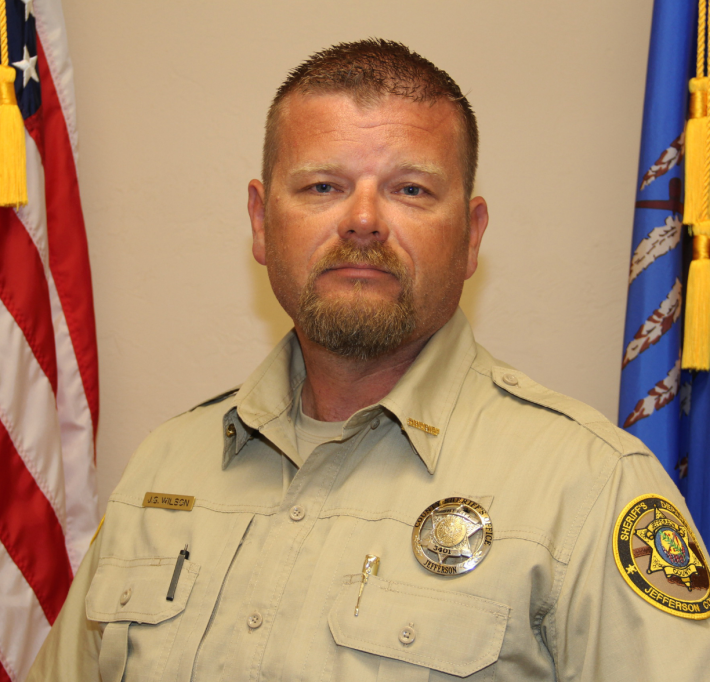 9. Jeremie Wilson – Jefferson County
Hailing from the southern Oklahoma town of Waurika, Jeremie combines the squirmy good looks of telephone line repairman with a tile contractor who left the job unfinished. He's so hot he'll make a radar gun short-circuit.
-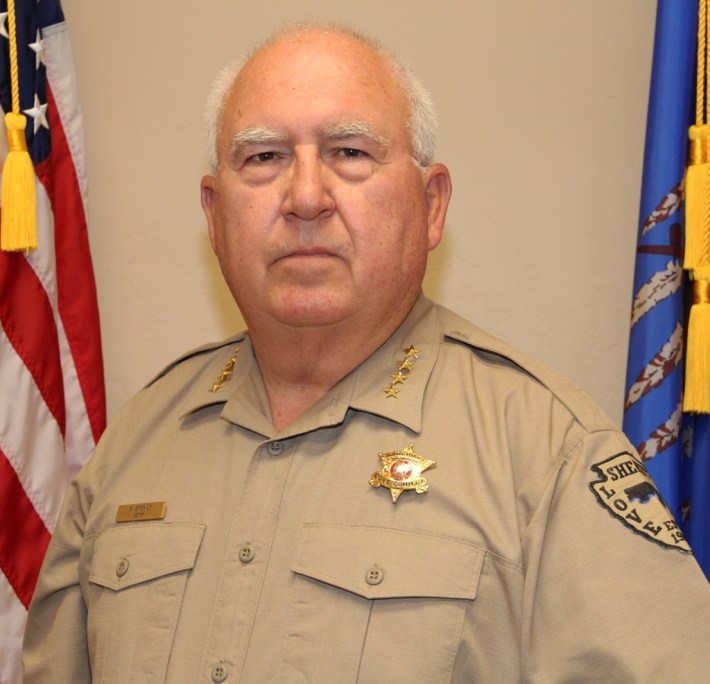 8. Marty Grisham – Love County
The half-brother of Jeff Dunham's puppet Walter, Marietta's Marty Grisham has only been sheriff since 2017. That being said, he's been making women crumble like a bag of cookies for decades.
-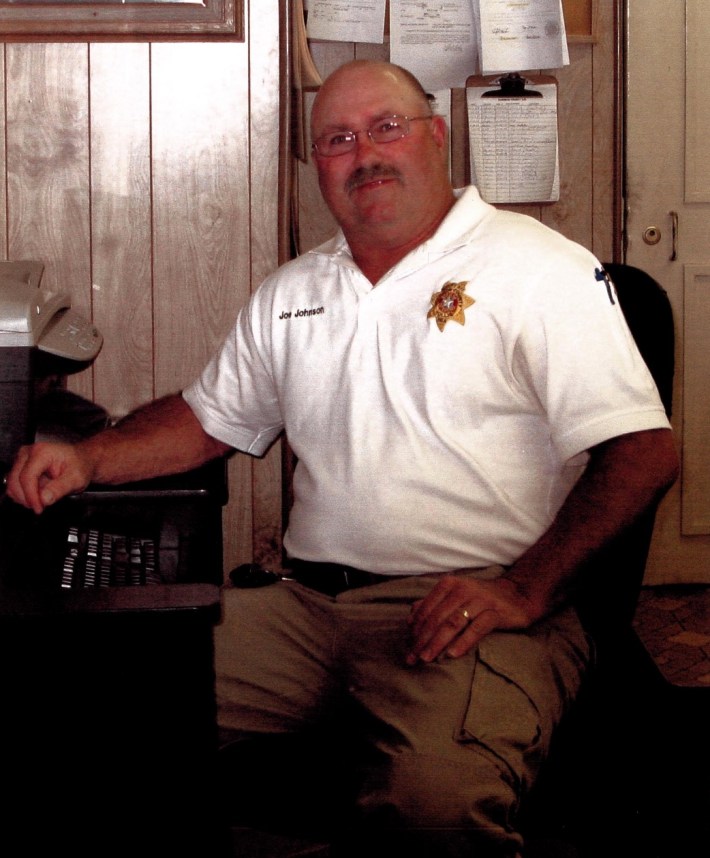 7. Joe Johnson – Harmon County
This handsome beast is one of the few people in the world who can pull off the pen in sleeve pocket and not look like a total nerd. Which makes me wonder – is the guy we use in our generic nerd photo now an Oklahoma sheriff? The wood paneling does seem to match...
-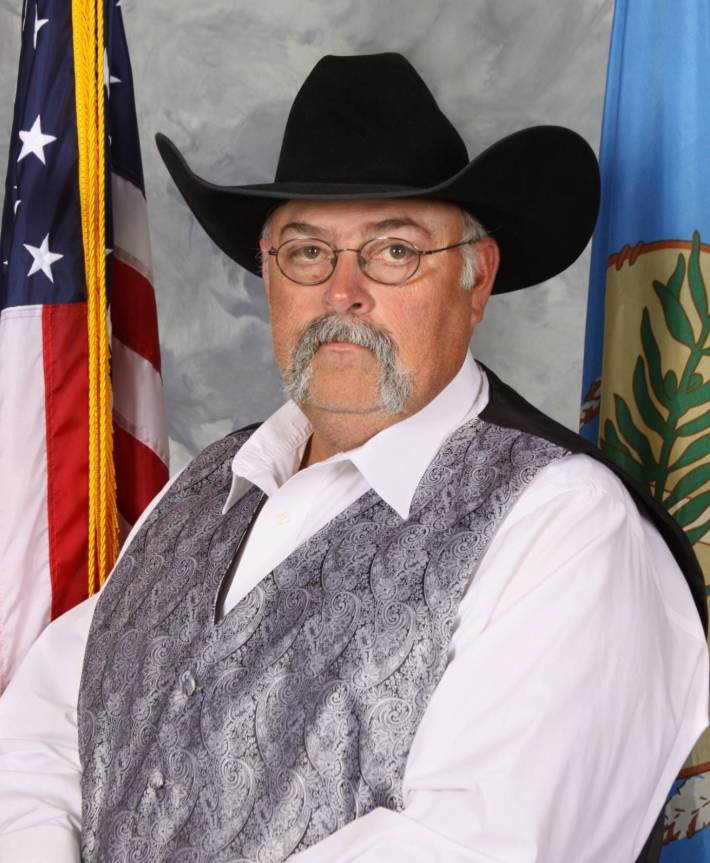 6. Reuben Parker, Jr – Beaver County
We couldn't leave the Beaver County sheriff – a name people also use to describe Dean Blevins – off the list, right? An advocate of public health, Parker hosts an annual Quaker Oats cookoff to warn Beaver County residents of the dangers of "diabeetus."
-
Nicknamed "Jalapeno Popper" by his fellow sheriffs, Tim is hotter than a pool of August back sweat in a squad car. He also has one of the largest private gravy collections in Oklahoma.
-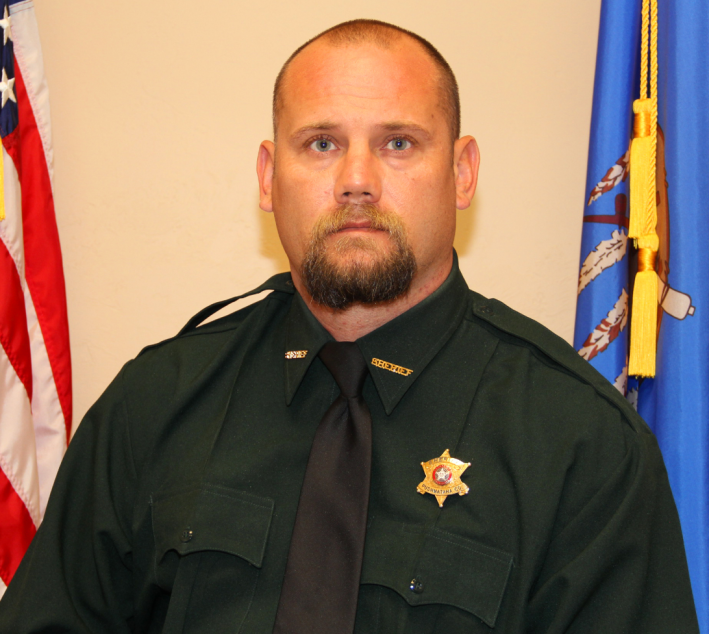 4. B.J. Hedgecock, Pushmataha County
B.J. lives in Antlers, Oklahoma, which I guess explains why he looks like a deer in the headlights when photographed. His piercing eyes and furry beard make hallucinating meth heads faint on site.
-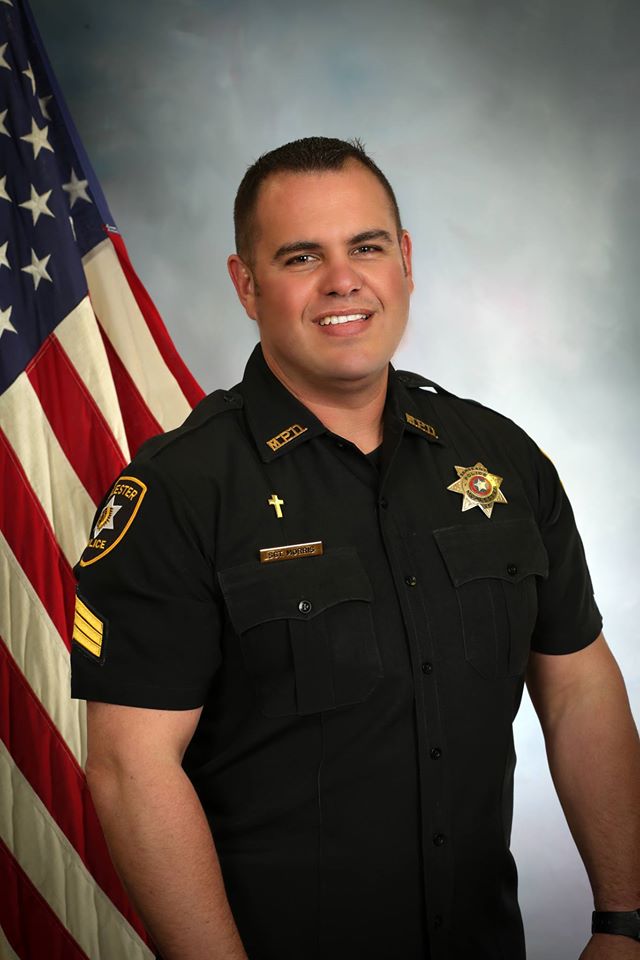 3. Chris Morris, Pittsburgh County
According to his page on the OSA website, Chris has also been in office since 1970. Considering he looks more like a 20-year-old cop strip-o-gram dancer than a sheriff, that's surprising.
-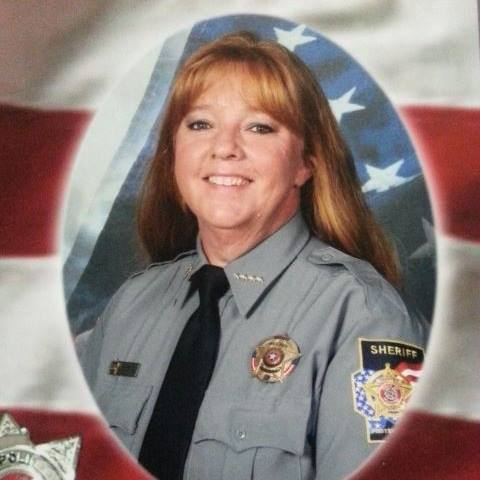 2A. Marcia Maxwell, Hughes County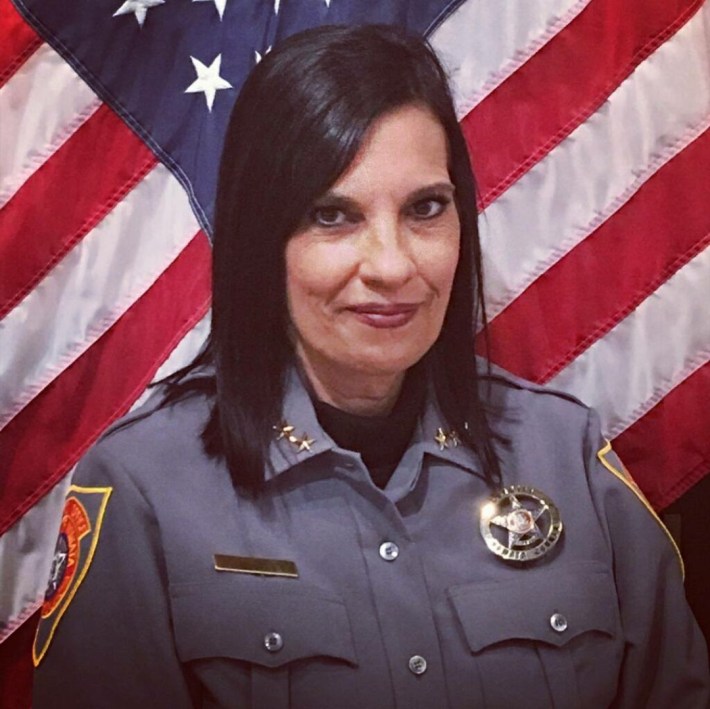 2B. Sandy Hadley, Nowata County
I believe that ranking women by their looks or appearance is chauvinistic, sexist and wrong, therefore, I'm going to let Ms. Maxwell and Ms. Hadley – the only two female sheriffs in Oklahoma – share the number two spot in this countdown. Making their way in a male dominated field, they're the Ginger and Mary Ann of Oklahoma law enforcement.
-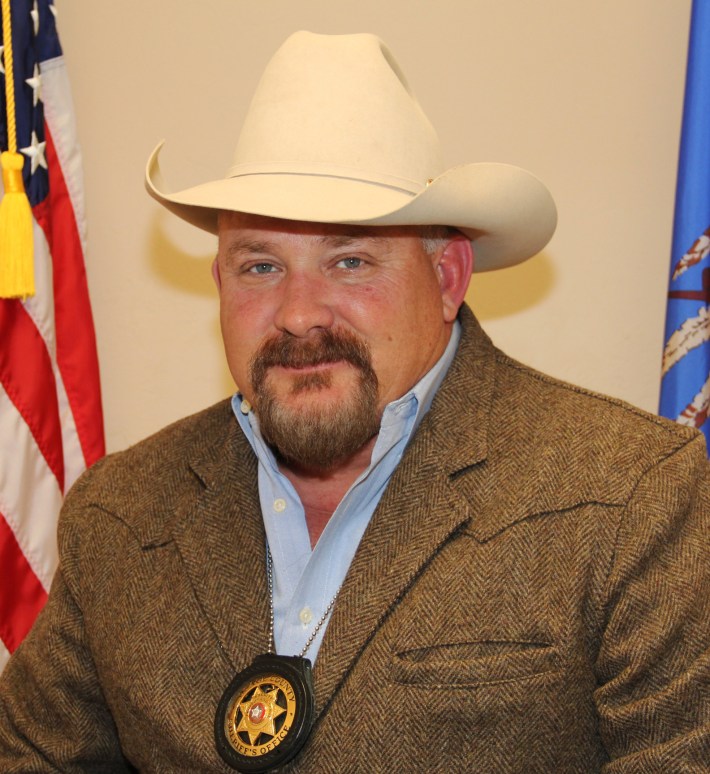 Sheriff by day and cowboy pimp caricature by night, Eddie Virden of Osage County takes home the top spot as the hottest sheriff in Oklahoma. Known as "Dandy Eddie" by local residents, he waltzes through the streets of Pawhuska on his silver stallion Priscilla performing dressage routines for citizens while women waiting to get in the Pioneer Woman Mercantile shower him with fresh magnolias and butter. Or something like that.
-
Anyway, that concludes our list of the 10 Hottest Sheriffs in Oklahoma. Did your favorite sheriff not make the cut? Let us know in the comments.
Stay in touch
Sign up for our free newsletter