Everything Else
Mental Health Care in Oklahoma is Depressing
1:45 PM EDT on August 31, 2017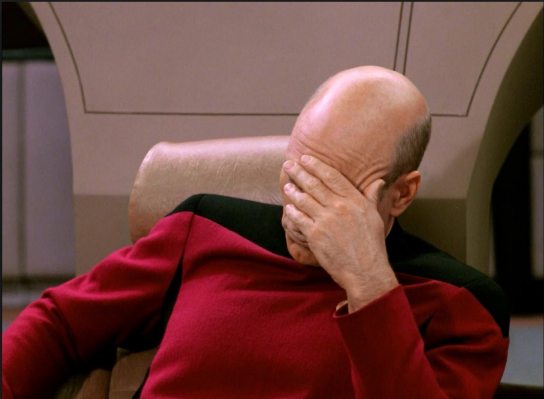 Thanks to my day job, I get a front row seat to watch the Oklahoma mental health funding crisis unfold. And plot twist! It's only getting worse.
This week, the University of Oklahoma announced it is no longer taking students in its Counseling Psychology PhD program. That doesn't just mean that a bunch of grad students are about to get even more broke and disappointed in their choices to be a student for what seems like an eternity. It also means that one of Oklahoma's few low-to-no cost therapy clinics is getting close to shutting down.
Via The OU Daily:
In a community already suffering a severe mental health care crisis, OU students and Norman residents may face the loss of one of the community's most affordable mental health resources.

OU's Counseling Psychology Clinic, a student-run center that serves as a practicum for counseling psychology doctoral students, is facing possible closure after a July 2017 decision that the clinic will no longer accept doctoral students.

The clinic serves both OU and Norman and receives many overflow patients from OU's University Counseling Center, where students can wait weeks or even months for care, said Erika Warbinton, third-year doctoral student in the psychology practicum program and senior clinic supervisor. Each month, the clinic sees around 180 to 200 clients, clinic director Lisa Frey estimated.

The counseling psychology program will continue through May 2018, Frey said, but the fact that no new students are entering the program means the clinic's future is dire.
Oklahoma has 99 problems and our lack of public health resources probably account for at least half of them. These 47 problems did not all spawn from the closing of one clinic. Oklahoma has a long, storied history of neglecting this with mental health issues. That was highlighted this past year when lawmakers passed that unconstitutional cigarette fee. It turns out the Department of Mental Health and Substance Abuse Services had already factored $75 million of that income into its budget. Unless lawmakers get their act together, which is highly unlikely, that money is now gone.
As a result, the mental health department is starting off the new fiscal year without enough funds to treat its people. Currently, Oklahoma is ranked 45th nationally for the number of mental health days and funding for behavioral health services. I wonder if we should tell Oklahoma that being 5 out of 50 in this instance is actually a bad thing.
Proper mental health treatment does not only let you get over your fear of riding the Steel Lasso at Frontier City or help you process the negative emotions you have been experiencing since Mary Fallin was elected governor. According to Psychology Today, inadequate care can lead to worsening mental health problems, physical problems, and chronic illnesses (including heart attacks, ya'll), as well as increased chances of homelessness and incarceration. I could write a dissertation on the relationship between mental health care and incarceration rates in Oklahoma. But you guys have probably heard enough of me today.
I recently conducted an interview on the topic of mental health care with Brittany Riggin, one of the grad students still in OU's Counseling Psychology PhD program. Ms. Riggin stated in regards to the recent closing that "This f#ckery is unbelievable." But I say with all of the cuts made to mental health care treatment in Oklahoma over the last few years, this f#ckery is too believable. I am not even surprised anymore when I hear how Oklahoma's most vulnerable are being left without. But I sure the hell am outraged.
-
I still don't update this like I should. Direct all questions, concerns, and whatever emoji-filled millennial stuff you feel the need to share to @squirrellygeek on Twitter.  And go to www.psychologytoday.com for a therapist near you or call 911 for a mental health emergency.  You are worth it.  
In my spare time, I officiate secular weddings, read about dead people, and search for the American Dream.
Read More:
Stay in touch
Sign up for our free newsletter