Everything Else
Grading the Oklahoma Speakers at the 2016 Republican National Convention…
6:50 AM EDT on July 22, 2016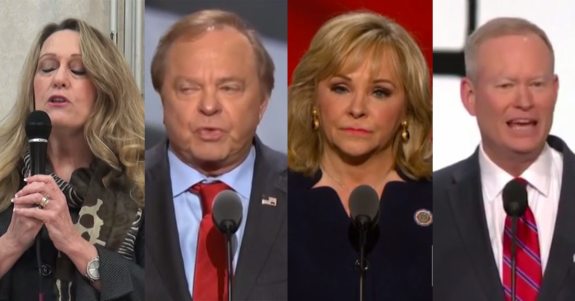 Say what you want about their backwards policies, insane rhetoric, rampant hypocrisy, negative fear mongering, and disturbed ways of thinking, the Republicans sure know how to get our attention! From blatant plagiarism to colorful shouting matches to booing the one man in the party with enough courage to stand up to the evil villain who hijacked their party, watching a young adult dystopian future film come to life sure is must watch television.
Obviously, everyone this morning is talking about Donald Trump's speech (or Jon Stewart's brief return to late night, which makes me wonder why America's greatest satirist retired right when we need him most). There are plenty of reviews, critiques, and "Oh shit, this is really happening" hot takes out there. If you want to read them, go find them. Instead, I'm going to focus on how Oklahomans did at the convention. Although they didn't get much attention, several of them got stage time at the event. Including:
• Mick Cornett (a.k.a. Casey Cornett's dad)
• Harold Hamm (Our country's next Energy Secretary)
• Pam Pollard (The state party chair who dreams of an idyllic society where women set aside their own personal goals and ambitions to stay at home to dutifully serve their husband, produce babies and educate children from the bible)
• Mary Fallin (Want to know how desperate the GOP was to find speakers who don't mind being associated with Trump? She spoke twice!)
Anyway, let's start things off with TLO Trivia Night League Captain Mick Cornett...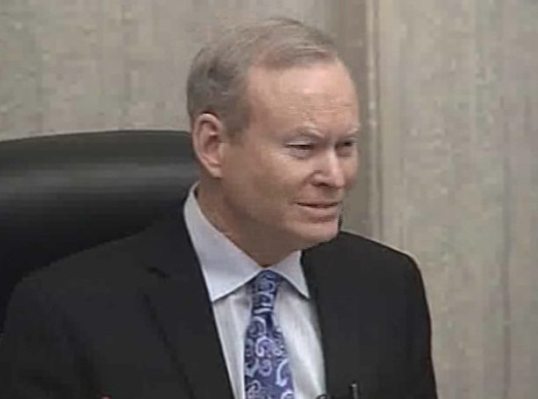 Mayor Mick
Oklahoma City Mayor Mick Cornett, or as I sometimes call him, "Dad," spoke on the first day of the convention as President of the Republican Mayor's Guild or something like that. The message of his speech was that a Republican mayor could be coming to a city near you:
Although I was worried Mayor Cornett was going to rattle off a Howard Dead "H'Yahhhh!" when rumbling through all the cities with Republican mayors, that could have been worse. It was nothing spectacular, but it's fun to see the guy who used to tell me baseball scores in the 1990s talk some politics. Since he's my dad, we'll give him a good grade.
Grade: B
-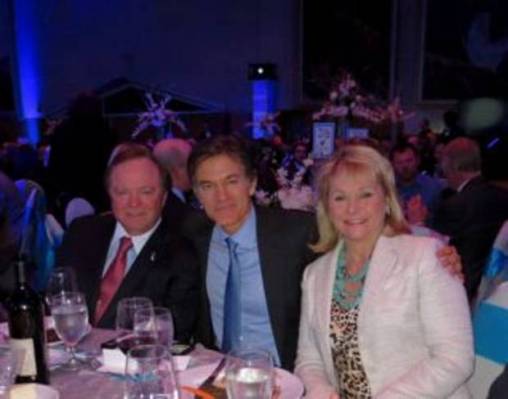 Harold Hamm, CEO Continental Resources
As we discussed yesterday, there's a very decent chance that Harold Hamm may be our country's next energy secretary. That great news if you're a fan of greedy oil barons, industrialists and the corporate elite who run and control the world in dimly lit boardrooms, but not so good news if you care about advancing the human race.
Here's his speech:
Holy shit? Who knew that Harold Hamm was also the voice of Droopy!
Anyway, I'm not sure if you could understand it through his distracting cartoonish drunken toddler voice, but the general theme of Hamm's speech was Go USA Oil Drill Energy Go USA Oil Drill Energy Independence! Nothing new. It was the patriotic, right-wing, take no prisoners, lie-filled anti-Obama energy policy rhetoric we've been hearing for years now.
Grade: C-
-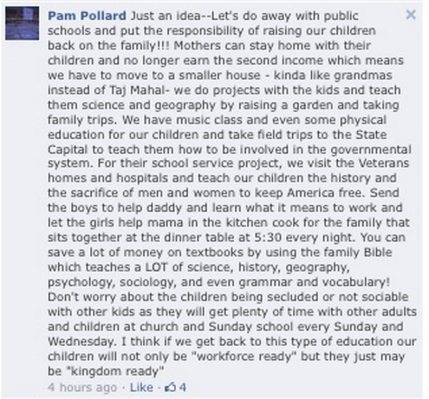 Pam Pollard
During the roll call part of the convention, Oklahoma GOP Chairman Pam Pollard spoke a bit about Oklahoma being a Republican controlled state, which seems like a pretty odd thing to do. It would be like listening to a chef at Chili's brag about his cooking that gives you instant diarrhea.
Next time, she should say something like this:
"Greetings from Oklahoma, home to Toby Keith, botched executions and the $1.3 billion budget crisis. We're the most Republican state in the country – a red beacon shining bright into the vast caverns of eternal Hilary darkness! Thanks to a Republican controlled super majority in our Legislature, and the strong leadership of Governor Mary Fallin, we proudly lead the country in female incarceration rate, underpaid teachers, teen pregnancy and man-made earthquakes! You're doing fine, Oklahoma! Okay!"
Seriously, what's funnier? Pam's tone-deaf message? Her inability to memorize a 30-second speech? The iPhone super wallet? I'll go with all the above.
Grade: D
-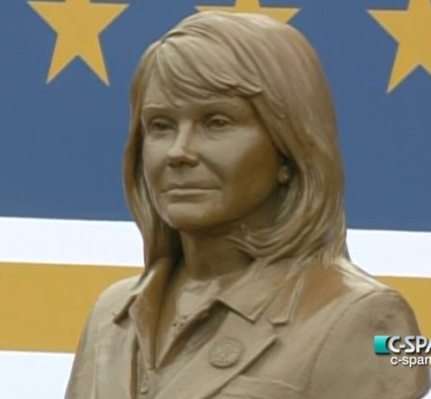 Mary Fallin, Speech One
Mary gave two speeches. On Monday, she spent a lot time talking about family values, something all Oklahomans can agree she's mastered and practiced in her mind only.
I think my favorite part of the speech is when she bragged about how a one-page piece of Republican campaign propaganda turned her into an "independent thinker." That would be like reading a credit brochure at David Stanley to help you make an "informed decision." Also, I liked how she walked on stage to the sounds of light, stirring classical music. That's a nice touch, and whole a lot different than the "Save a Horse, Ride a Cowboy" treatment we got when she ran for re-election in 2014.
Grade: C
-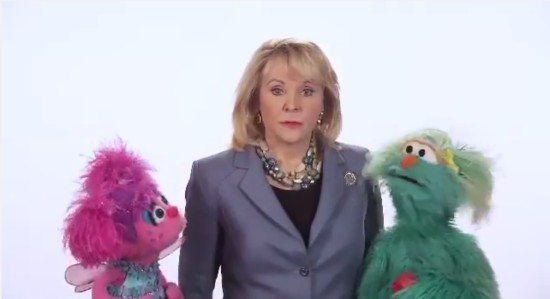 Mary Fallin, Speech Two
This was the prime time Thursday night, pre-Trump speech that people actually watched. It was Mary's time to shine and show the world that she's a major player and part of the future of the Republican party.
She started by describing what it was like to grow up in small town Friday Night Lights Oklahoma, her mom being mayor, and becoming the first bad female governor of the state of Oklahoma. Then she changed directions and talked about black Oklahoman leaders for the first time since she took that photo with the Mary Failin' t-shirt dude. At this point, things started spiraling out of control. She picked up the pace, got flustered and nearly lost it when she ran out of breath squealing about "Radical Islamic Terrorists."
In general, the speech was a dud. She appeared flustered and couldn't capture the crowd. But don't just take my word for it. It was so bad that the Washington Post named her one of the convention's losers:
Mary Fallin: The Oklahoma governor never seemed to capture the crowd. Watching on TV, you could hear the chatter on the convention floor even as she delivered her speech. For someone widely discussed as a potential national candidate down the road, Fallin didn't show much that would recommend her to activists looking for rising stars in the party.
Wow. So Mary's speech and inability to connect with the audience may lead to the Peter Principle of her political career? That's awesome... and nets the appropriate result.
Grade: F-
-
Anyway, those are the grades. I would do the same thing next week for Oklahoma's speakers at the Democratic National Convention, but I doubt we're going to have any.
Stay in touch
Sign up for our free newsletter