Everything Else
Meet the 2016 Miss Rocklahoma pageant contestants…
2:03 PM EDT on May 12, 2016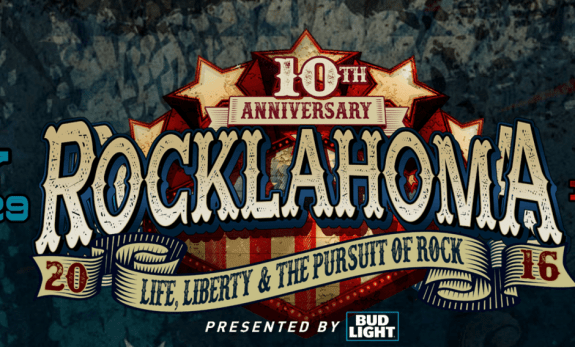 This Memorial Day weekend, the people who consider Twin Peaks to be fine dining and have a friend in jail named Ricky will pack up the tents, Keystone and crystal, and converge on Pryor, Oklahoma for the 10th annual Rocklahoma Music Festival.
I've never been to Rocklahoma thanks to my mud and needle allergies, but from all accounts, it looks like a really fun experience. The 2015 festival includes a who's-who list of headliners that would make Hinder wet. Acts include late 90s / early 2000s rock radio stalwarts like Disturbed, Rob Zombie, and Marisa's favorite band ever, P.O.D. (I feel so alive!), along with other headliners including Wind of Change whistlers The Scorpions and something called a Five Finger Death Punch.
Once again, festival organizers are bringing back the Miss Rocklahoma pageant. According to the Rocklahoma website, the contest is all about finding that "energizing, fun-loving and amiable individual who represents and encapsulates the spirit of what Rocklahoma is all about." You know, amiable individuals like this: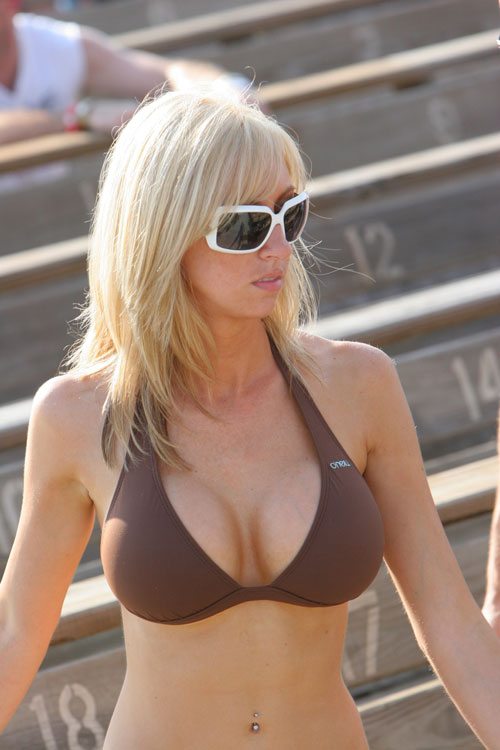 That's the original Miss Rocklahoma. She'll always be near and dear to our hearts.
Right now, you can vote for your favorite Miss Rocklahoma Pageant Contestant over at the Rocklahoma website. I'd recommend doing so, because this year's crop of 10 Semi-Finalists may be the deepest field in the festival's 10-year history. I don't know which jail, strip club or plasma donation facility they found these women, but they're all hot and appear to be deserving of the title.
Okay, I'm joking. These are beautiful, proud, strong, smart, responsible woman who all deserve to add Miss Oklahoma 2016 on their modeling resumes. As a public service to our TLO readers, and to help Rocklahoma organizers sell more tickets, we've decided to breakdown this year's 10 pageant contestants.
Check them out: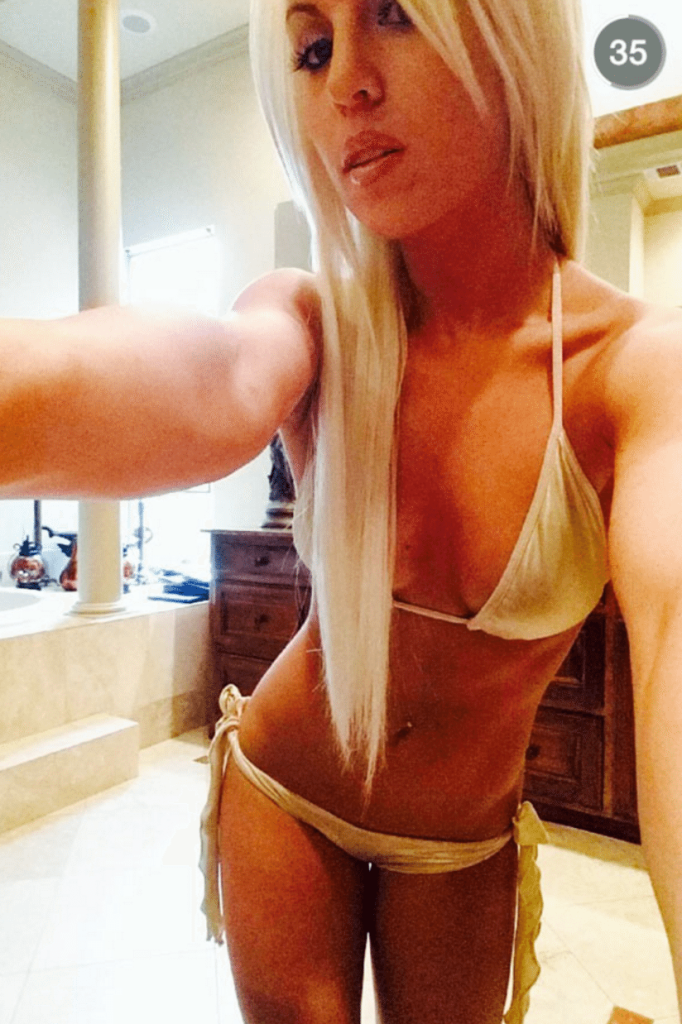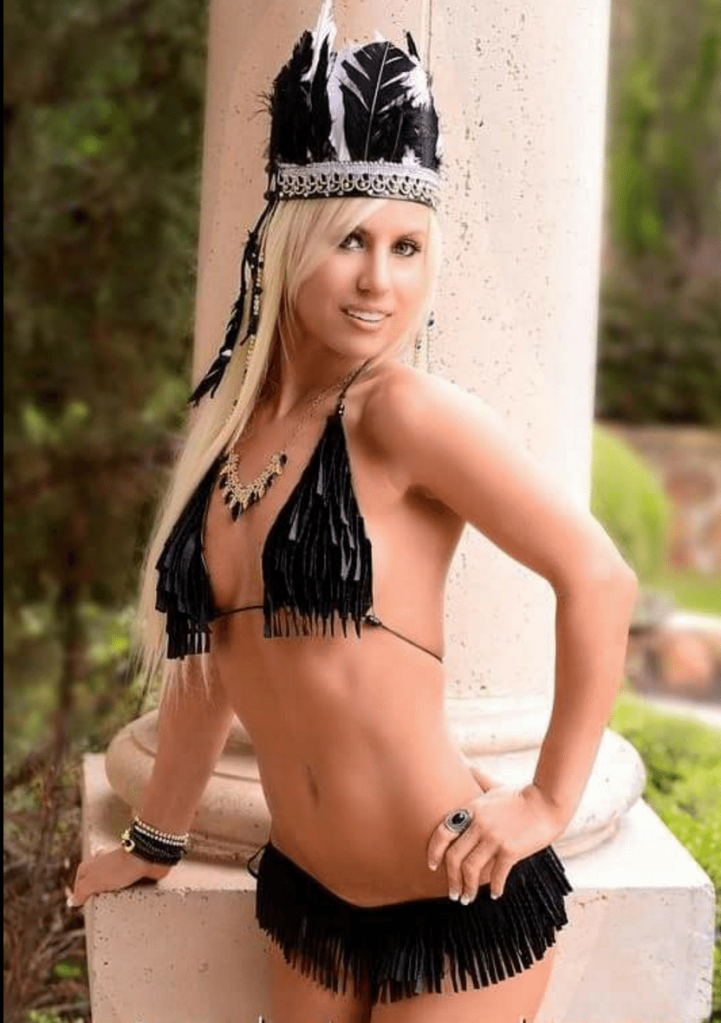 I know the whole Indian headdress thing is going to piss some people off around here, but as someone who is 1/128th Chickasaw, I really don't have a problem with cultural appropriation as long as you're a young attractive model who looks good in a bikini. We all love beautiful things, right?
-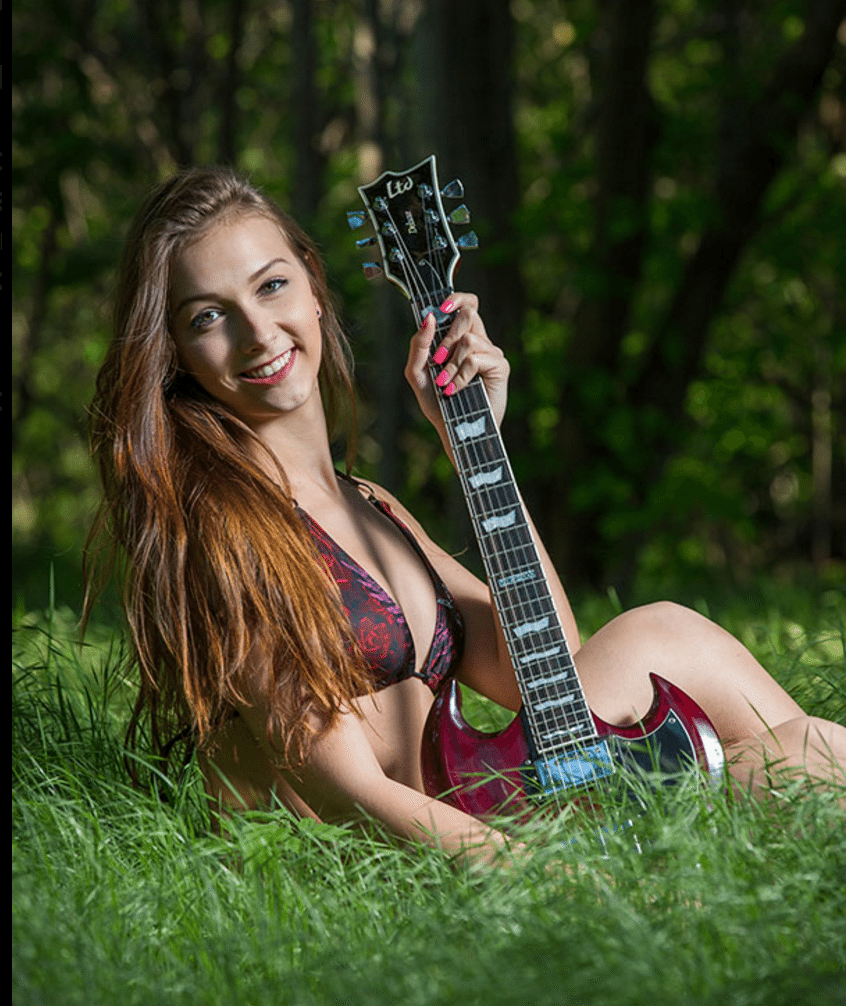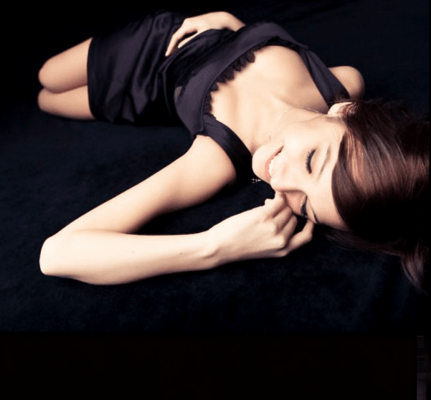 I wonder what was going through that Olan Mills photographer's mind the day Cierra came in for her senior portrait wearing nothing but a bikini, guitar and very pink nail polish.
According to her bio, Cierra is a "21-year-old pre pharmacy major born and raised in the great state of Oklahoma." Translation: She knows where to get all the good drugs at the festival!
Okay, I'm (probably) kidding. Cierra actually wants to win Rocklahoma to "show girls that getting an education and owning your career does not mean you can't be rock 'n roll," because you know, girls listening to rock music is frowned upon by today's society. It's all about Beyoncé now.
-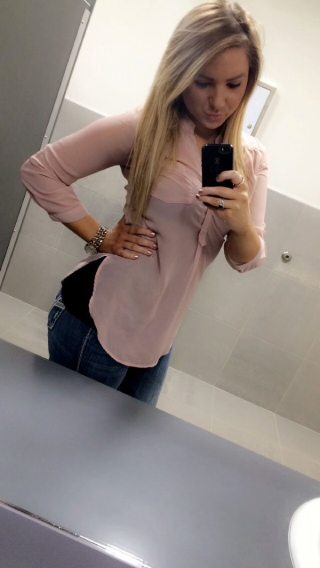 One new thing for this year's pageant is that each contestant had to submit either a photo with an American flag or one Snapchat selfie they took inside a call center bathroom. Congrats to Jasmine for going out of her way and doing both!
Jasmine is from Pryor, which makes her the only hometown girl in the pageant. It also means that pic was probably taken at the Google data center and not a call center. I hope nobody snitches on her.
-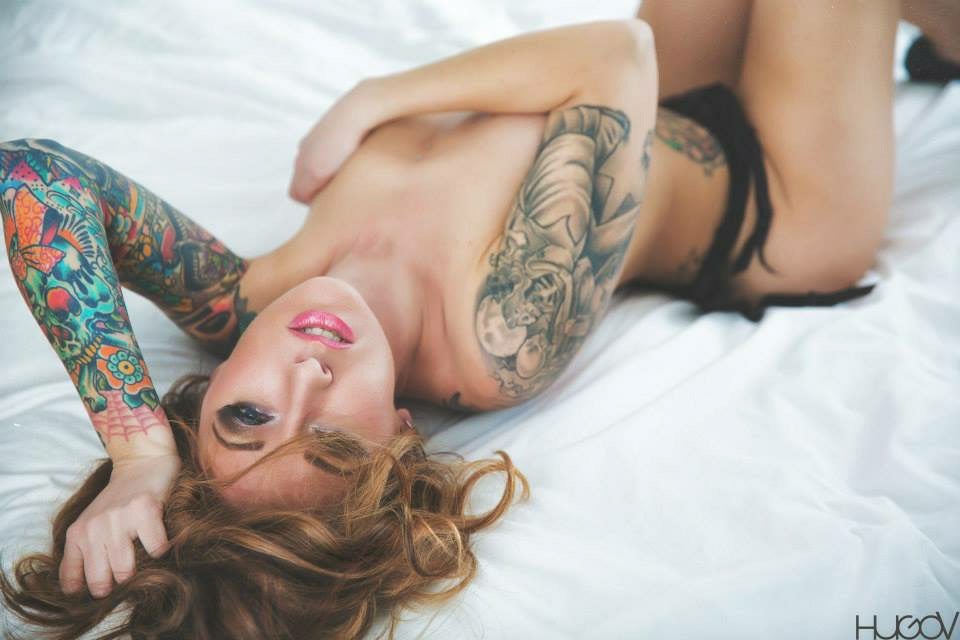 Every couple of weeks, some aspiring model sends me a pic of her rolling around topless on a bed of soft white satin sheets and asks to be Hot Girl Friday. Because I'm a professional with high standards, I always flip the pic upside to see how it looks.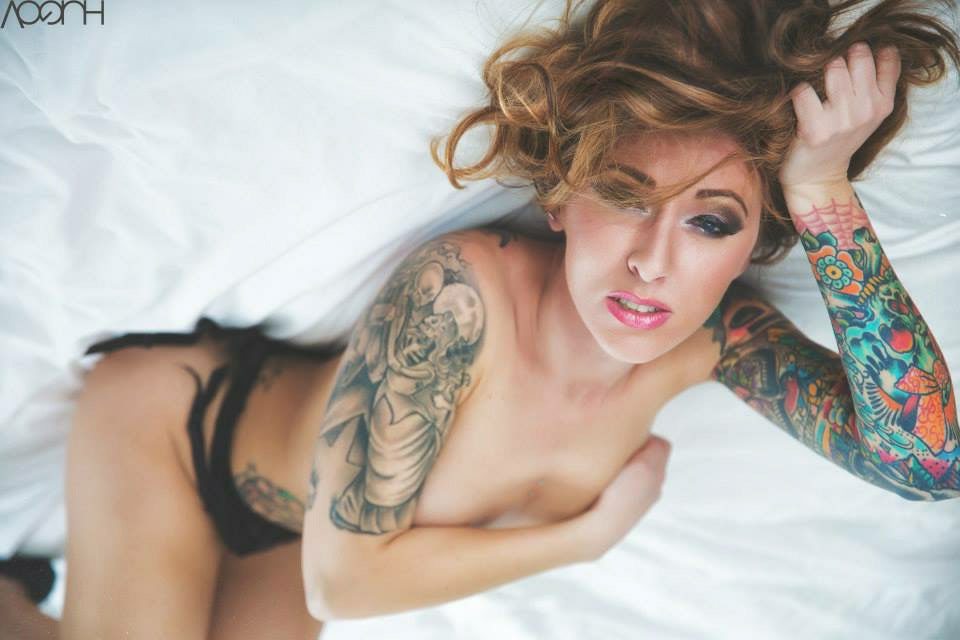 Okay, still looks good.
Jenn is apparently a tattoo model, bartender and dental assistant from Wichita. In other news, I'm now getting all my dental work done in Wichita. Seriously, wouldn't it be awesome to have her as your dental assistant? I'd eat gummy bears everyday and never brush my teeth just to see her.
-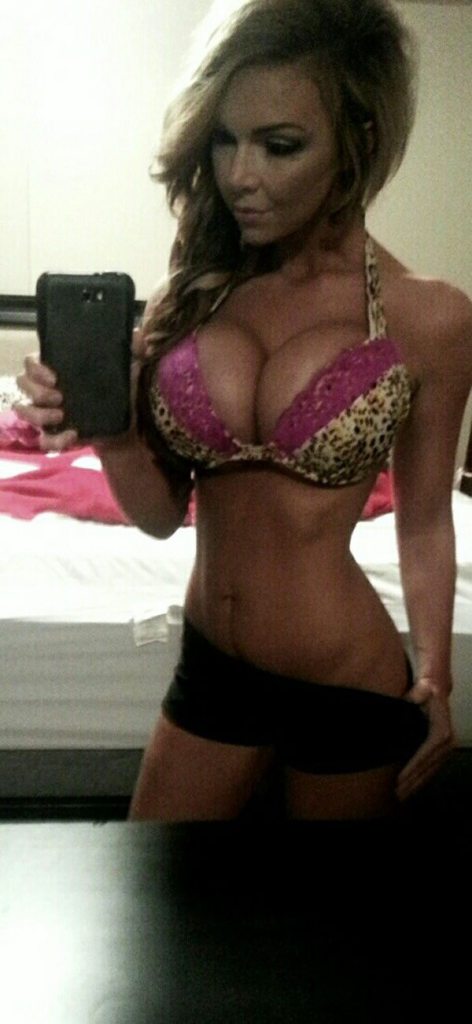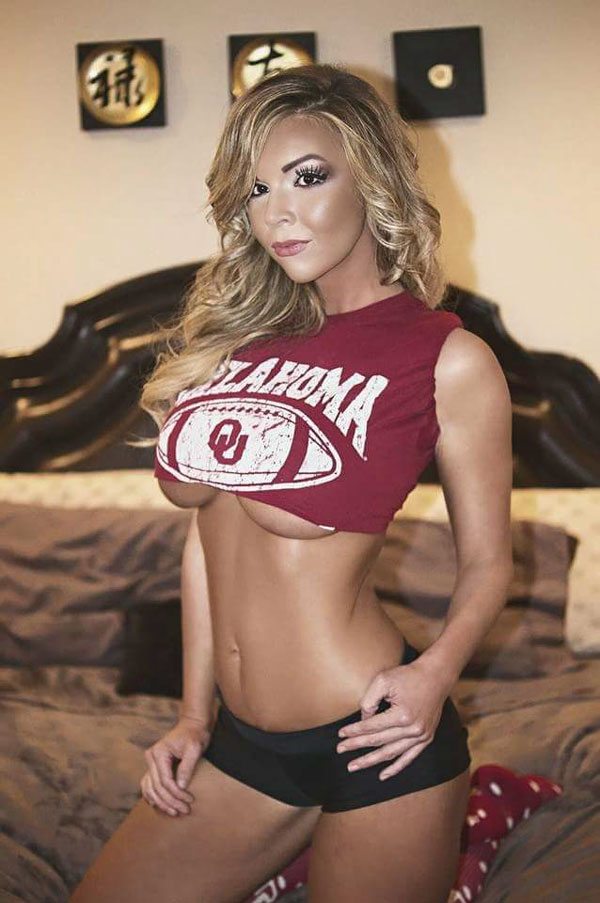 Wow! Jeri may have the biggest pair of, uhm, fake eyelashes that I've ever seen. How is she able to keep her eyes open with those things hanging up there?
Jeri seems like a pretty cool girl. She's from Wayne (which means she probably hates Payne) and her favorite drink is Bud Light (which means she's a really cheap date). She also wants you to know that she's not stuck up:
"I would represent Rocklahoma the best with my rockin personality! Seriously, I've been told I'm the most down to earth girl ever lol...(just because I have huge assets on my chest doesn't mean I'm a stuck up winch lol just start a conversation with me, you won't be disappointed in the personality section)"
That's hysterical. Hey ladies, just because a guy doesn't know where to look when he's talking to you doesn't necessarily mean he thinks you're stuck up. Seriously, know how difficult it is to have a conversation with someone when the only thing going through your mind is "Don't look down... Don't look down... Don't look down... Fuck! She caught me looking down."
-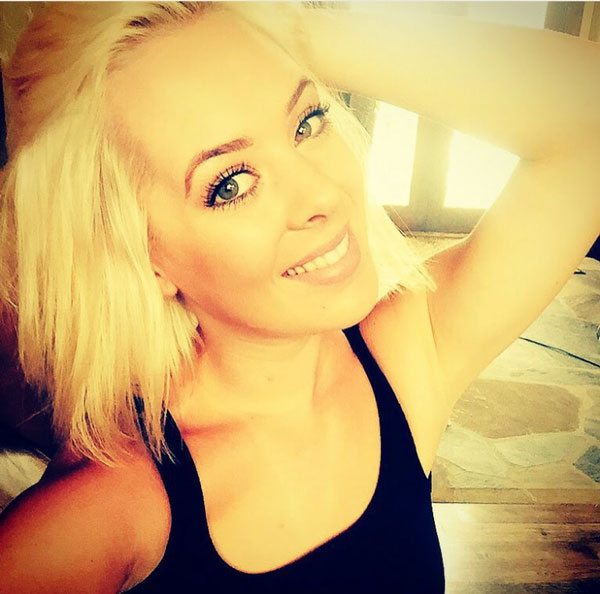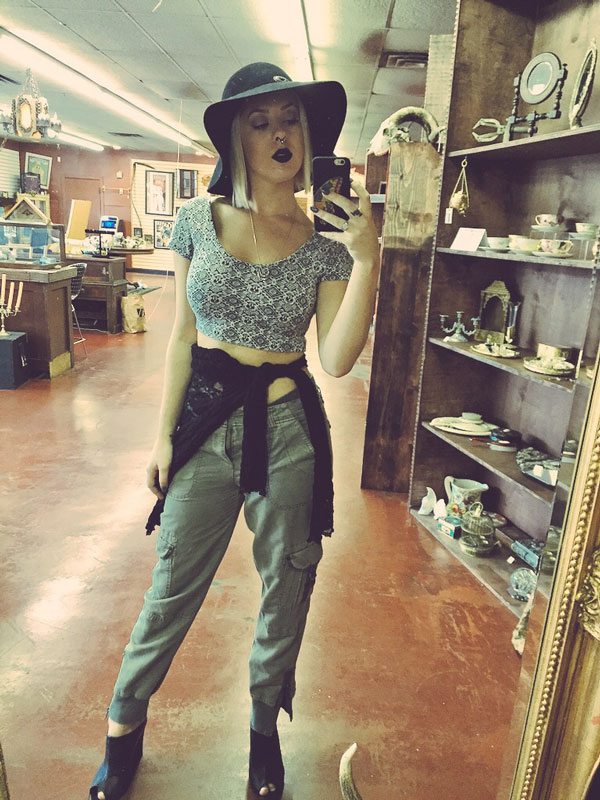 Wow. This girl is cute. That being said, I'm concerned she's also a master of disguise. In the first pic she looks like a hot Bricktown bartender, but in the other one she appears to be auditioning for a part in Christina Fallin's friend circle. She probably should have borrowed Auriel's headdress. That would have helped her chances.
-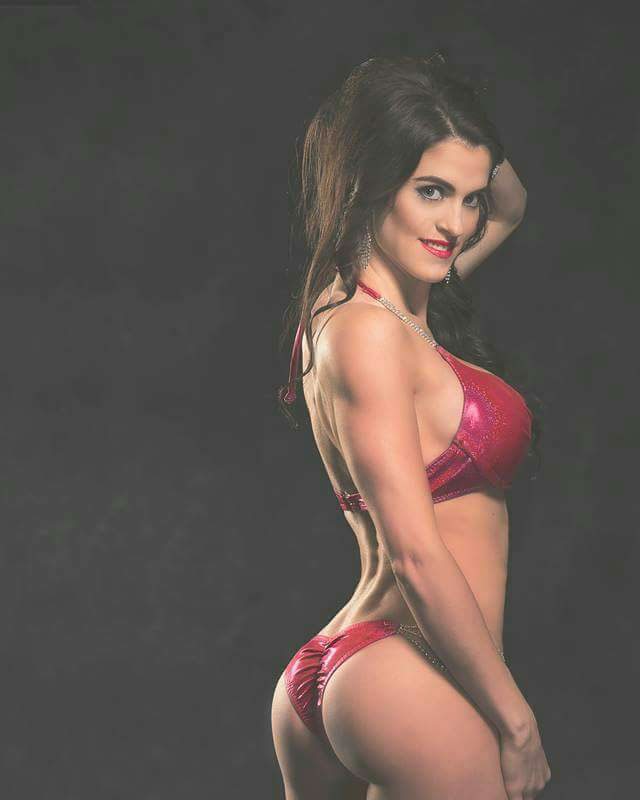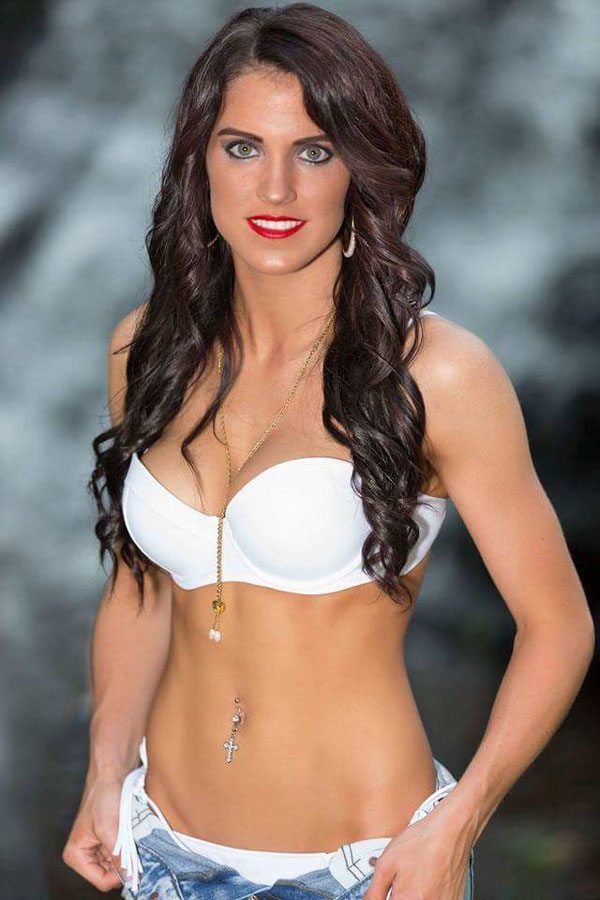 According to her bio, Lynsie is currently "Miss Steel Horse Rally," and has held the title of "Miss Bikes Blues & BBQ" and "Miss Old Fort Harley Davidson." Wow. She's one Miss Rocklahoma title away from winning the White Trash Beauty Tour career grand slam! We wish her the best of luck!
-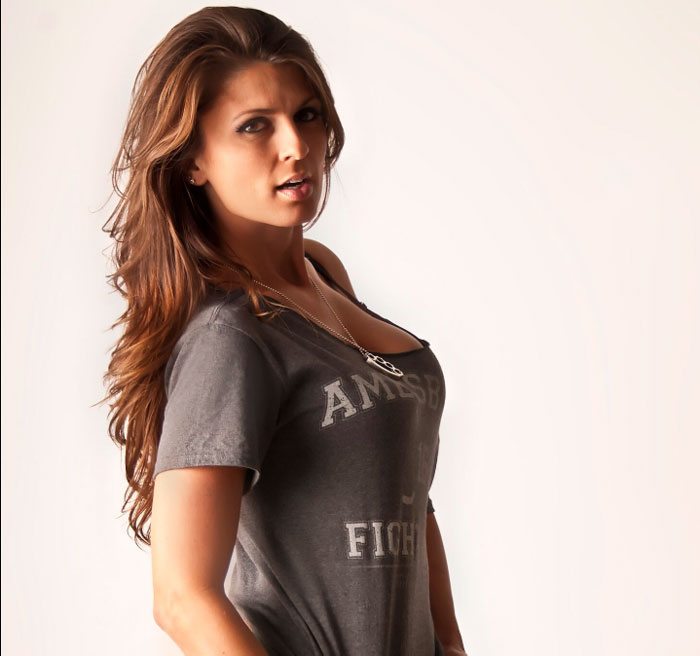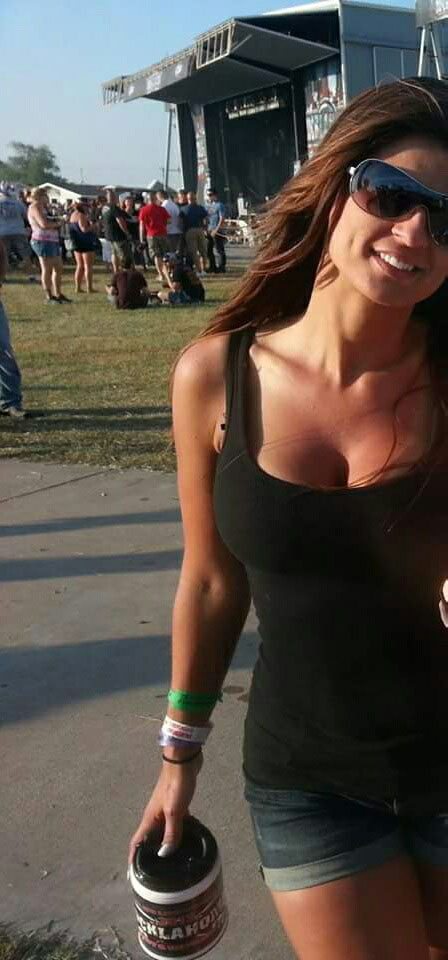 First of all, please remember that just because Nicki has nice assets doesn't mean she's stuck up.
According to her bio, Nicki's favorite band is Korn. Listen, I owned some Korn CD's back in the day. I really liked them, and still know all the words to A.D.I.D.A.S. That being said, how can they be your favorite band? That would be like saying corn is your favorite food. There are plenty of better nu-metal options like Tool, Alice in Chains, Deftones, and Limp Bizkit. Okay, kidding about the last one.
-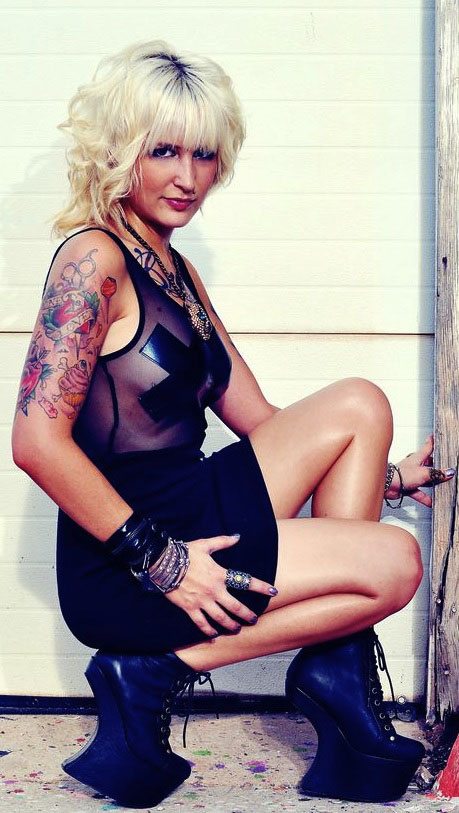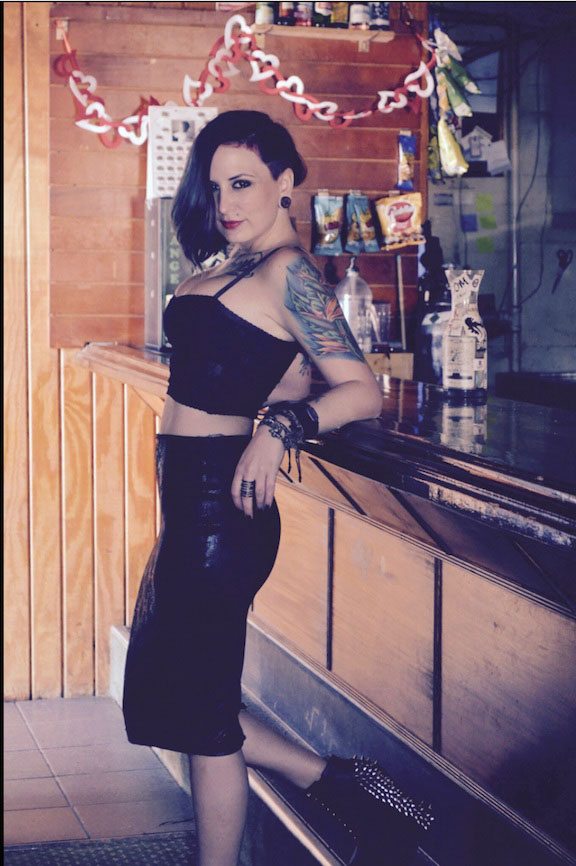 Penny is a local girl from Oklahoma City. She's a hairdresser and MUA, which I think stands for most unusual acrobat.
I don't know too much about Penny, but something tells me she also enjoys roller derby and the beer and shot special at Drunken Fry.
-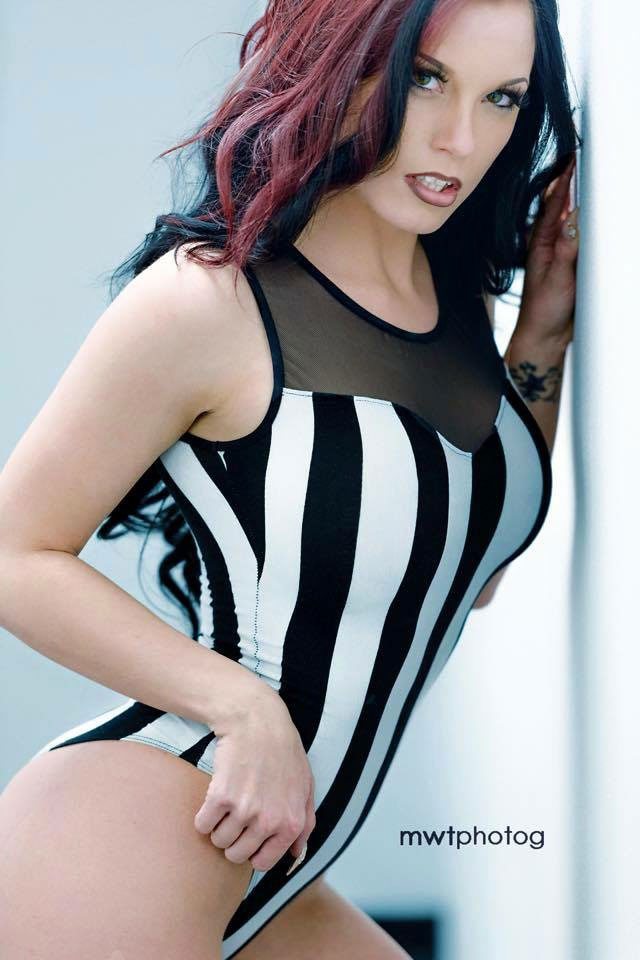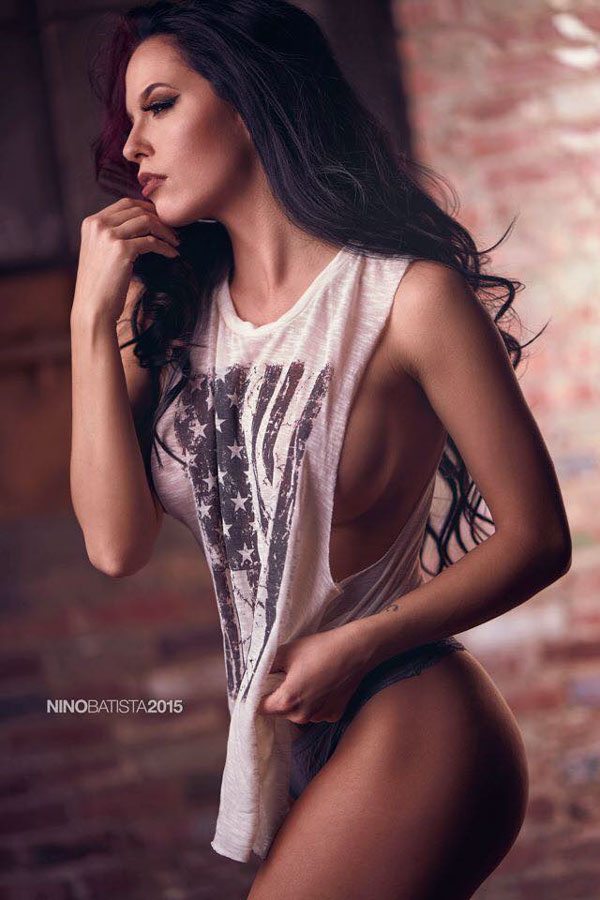 Wow. Talk about saving the best for last.
Victoria is not only a ridiculously hot model with a killer body that makes me feel warm and fuzzy like Garth climbing the rope in gym class, but she's also an employee at OU. Screw the national merit scholars! What can we do to get her in the commercials they show during football games!? Enrollment will soar and the higher ed budget crisis will be solved!
-
Anyway, those are the 10 Miss Rocklahoma Contestants. We wish them the best of luck in the competition, and hope they avoid catching any diseases at the festival. Vote for you favorite by clicking here.
Stay in touch
Sign up for our free newsletter