Everything Else
Even The Tulsa World is digging up dirt on Scott Pruitt…
11:14 AM EST on December 16, 2014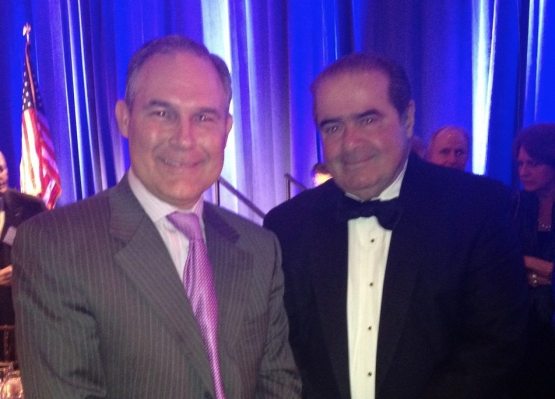 The Oklahoman editorial writers may want to start brainstorming for another defense of Scott Pruitt.
Earlier today, the Tulsa World took a deeper look into the New York Times expose about Oklahoma Attorney General Scott Pruitt, and in particular, how he raised nearly $300,000 in campaign funds this year despite not having an opponent in the 2014 election. The paper also examined the more than cozy relationship Pruitt has with Devon Energy and their chairman Larry Nichols.
Via The World:
Attorney General Scott Pruitt's re-election campaign has raised more than $300,000 — and spent almost $160,000 — since he learned in mid-April that he would not have an opponent this election cycle.

Oklahoma Ethics Commission records show Pruitt not only continued to receive campaign contributions but actively raised funds through the Nov. 4 general election, even though he had no opponent and cannot seek re-election in 2018.

While it is not unusual for term-limited officials with no opponents to continue fundraising, the extent of Pruitt's activity is. By comparison, state Treasurer Ken Miller, who was also re-elected without opposition and is term-limited in 2018, has raised less than $2,000 since the filing period for this year's elections ended on April 11.

Pruitt did not respond to questions about his campaign's activities.
Want to know the difference between bad journalism and good journalism? Just look at the two different ways our state's largest newspapers responded to the New York Times report. The Oklahoman (a.k.a. "The state's most trusted news") immediately put Pruitt's dick in their mouth and tried to brush off the Times expose as an example of biased, hypocritical Yankee journalism. The Tulsa World, on the other hand, followed the eye-opening news of a secret alliance between our state's attorney general and for-profit energy companies with an even deeper look into Scott Pruitt's fundraising activities. It's like one is a biased rag bravely serving and defending the money rich establishment and the other is a legitimate newspaper trying to inform its readers with news and information. Can you guess which is which?
Here are some details of the other players involved and how they directly benefit from the trickle-down effect of Pruitt's fundraising:
In the most recent Ethics Commission reports, which include expenditures through Oct. 20 and contributions up to the general election, Pruitt's campaign lists payments of more than $86,000 to six campaign consultants. Among them are former Secretary of State and Senate President Pro Tem Glenn Coffee and a former member of the George W. Bush administration whose other clients include an organization headed by Pruitt, and who has received nearly $90,000 from Pruitt's campaign fund during the current campaign cycle.
The biggest recipients in the past six months, however, have been Tamara Cornell, a Tulsa campaign consultant, and Vox Strategies, a company associated with Pruitt campaign manager Jordan Spencer. Cornell has received $36,588.54 in fees and expenses since April 11, Vox $31,105.89.
Jordan Spencer? Could you find a better white Republican schleprock name than that? For giggles, I checked to see if Jordan Spencer was on Facebook just so I could if his name matched up to what I think a Jordan Spencer would look like. It was a perfect match: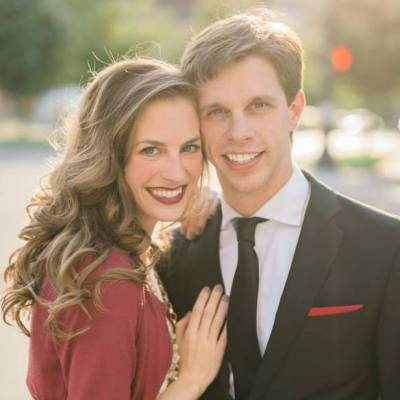 Yep, that's totally what I was expecting. He looks like he fell out of the Young Republicans catalog, or has a side-job as Larry Nichol's "Yes, Man." I'd also bet $20 that his dad is a dentist.
But we digress. Here's some more from the World:
Pruitt himself has received more than $17,000 in reimbursements for meals, travel, telephone and office expenses. Almost $13,000 of that was from claims filed on a single day in August for expenses going back as much as two years.

The Ethics Commission reports indicate Pruitt held at least three formal fundraising events over the summer and fall, including one in Dallas whose date corresponds with contributions from 47 AT&T executives, most of them based in the Metroplex, totaling $31,250. The donors included AT&T Chairman and CEO Randall Stephenson and General Counsel Wayne Watts.

Records also show a $3,625.25 tab for a fundraising event at Vast, the upscale restaurant on the top floor of the Devon Tower in downtown Oklahoma City. Recently, it was revealed that Pruitt signed and sent a letter drafted by Devon Energy executives to the Environmental Protection Agency on his letterhead. At about the same time, Devon sent $125,000 to the Republican Attorneys General Association, an organization led by Pruitt...

Pruitt's campaign has also paid $2,000 in the past few months for fundraising software marketed to Republican candidates, even though Pruitt had no election for which to campaign or raise money.
I joked around with this in the lede, but seriously, is the Oklahoman going to come out with a slam piece about the "liberal agenda" and bias of the Tulsa World, a newspaper that endorsed Mary Fallin for Governor? Or, are they just going to ignore the World and write an editorial that praises the accomplishments of Janet Barresi? Neither would surprise me.
Anyway, the easy, sarcastic thing to say right now is "How is this news?" Energy companies have been paying off politicians for decades. Money and politics go together like, well, money and politics. They're the perfect team, but reports like this do give us some confirmation on who our elected officials really serve. They also give us a glimpse into the future:
Pruitt's interest in national issues has long led to speculation that his ultimate ambition is federal office. He was an unsuccessful congressional candidate in 2002 and thought long and hard about entering this year's U.S. Senate race to succeed Tom Coburn.
Money raised for state office cannot be used in federal elections, but it can be used to build name recognition and reputation. Pruitt raised close to $700,000 this election cycle and has less than $330,000 left. Lt. Gov. Todd Lamb, who did have a Democratic opponent — albeit a poorly funded one — actually spent less than Pruitt, and is sitting on more than $1.1 million for an expected gubernatorial campaign in four years.
Translation: Scott Pruitt wants to run for US Senate when Jim Inhofe retires, and there's a good chance he'll win. Basically, we'd be replacing a theocratic Senator who hates the environment and works for the energy companies with another theocratic Senator who hates the environment and works for the energy companies. I bet the Oklahoman editorial board can't wait to endorse that.
Stay in touch
Sign up for our free newsletter