Everything Else
Alex Wehrley is leaving KSBI. Looks like we have a So6ix cover jinx on our hands.
10:06 AM EDT on September 26, 2013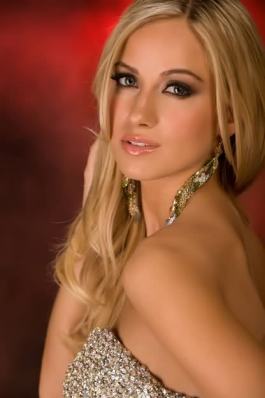 That was fast.
Less than a year after she arrived in Oklahoma City, claimed the label of hottest woman in the Oklahoma City media, and was stalked by some dude, Alex Wehrley is leaving KSBI Channel 52.
Before we get to why, let's clear up one thing. KSBI is not a Spanish language channel. I know a lot of you think that, but it's simply not the case. Also, they stopped airing gospel music and Matlock reruns several years ago. Now they focus on low-budget, locally produced programming and TV classics like Law and Order, Access Hollywood and Cash Cab. It's a great station if you're bored and lonely and don't have cable.
Alex let everyone know on Facebook that she's leaving for some new syndicated show in Dallas. Here's the evidence:
Yeah, we're never seeing her again.
Anyway, that's good news for Alex and really good news for lucky fuck Charlie Berens, but it sucks for Oklahoma City. Not only does Alex have that deadly combination of talent, cuteness and hotness, but we just finally learned how to spell her name! It took us nearly a year to figure it out. I think it's been spelled differently every time we've mentioned her. It's such a weird name that no one even notices or cares. Hell, the MS Word spellchecker even suggests we change it to 'Worley.' No way am I doing that.
Even though this news blows more than Jim Traber standing at the top of a flight of stairs, it doesn't hurt or sting very much. This is because Alex was on KSBI. Not to beat a dead horse cliché to death, but they should change their slogan to "an obscure local tv channel." It worked for us. Plus, we knew this wasn't going to last. I'm surprised she made it this long. Alex's stay in OKC was kind of like a summer fling. It was fun while it lasted, but we knew it wasn't going to last very long.
Three other notes:
1. According to the Ogle Mole Network, Alex is being replaced (at least on a temporary basis) by Abby Broyles of News 9. We think this is good news, and not because she looks the part...
It's because she reads our website...
2. KSBI has also lost Owen Pickard and Abigail Ogle. I believe they're replacing both of them with Ed Murray. Poor Ed Murray.
3. I think we officially have a So6ix cover jinx on our hands. And no, I'm not talking about magazine's unique ability to make hot girls in the media look strange and unrecognizable. Check out the last three media vixens they've featured on the cover. We really need them to stop writing about these girls: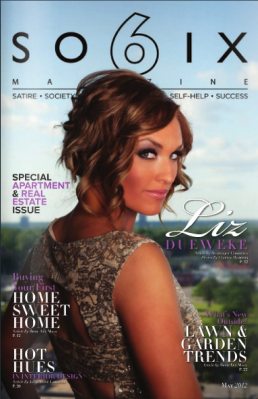 Liz Dueweke  •  May 2012
Took a job in Seattle 10 months later.
-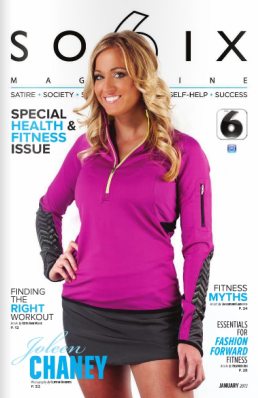 Joleen Chaney  •  January 2013
Got engaged; eloped in May 2013.
-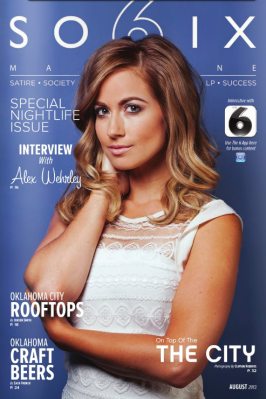 Alex Worley  •  August 2013
Moved to Dallas. Best of luck to her.
Stay in touch
Sign up for our free newsletter