OKC Media
The 20 Hottest Women in the OKC News Media (15 – 11)
10:00 AM EDT on June 25, 2013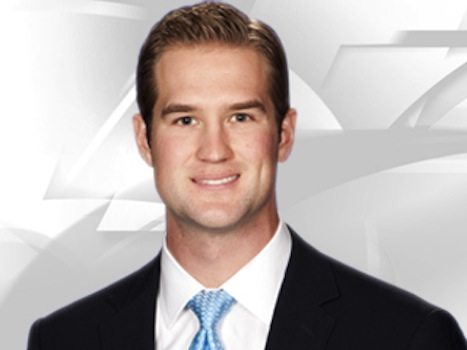 The guy pictured above is KOCO's Morgan Chesky. Why I am publishing a picture of his handsome man face, Zack Morris hair and super chin in a post about the 20 Hottest Women in the OKC media? Check out this email he sent us in late 2012 before he started work at KOCO:
Patrick, Clark, and Tony,

Greetings from Austin. Stumbled across Lost Ogle and wanted to touch base on an upcoming move to OKC.

Just accepted a weekend anchor role at KOCO where I'll start January 7th.

Know y'all cover a little bit of everything, but wanted to pass on my contact info should any news/media story arise.

Best,

Morgan Chesky
Weekend Anchor, KOCO News
That was professional and swell I guess, but here's the deal. If you're a man and have an androgynous name and send an email like that to a bunch of male bloggers, please go out of your way to let them know you're a dude, otherwise those bloggers are going to think you're a chick, google your name, and then be tremendously grossed out and disappointed. Seriously, it doesn't have to be much. Maybe include a reference to "grabbing beers," "playing golf" or "hitting up a strip club."
Anyway, here are the 15th, 14th, 13th, 12th, and 11th Hottest Women in the Oklahoma City News Media. You can view 20 - 16 by clicking here.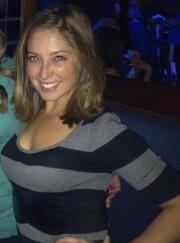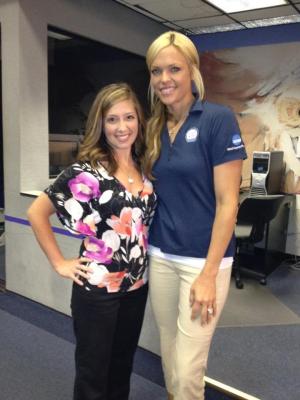 15. Danielle Dupuy
Morning Reporter / KOKH Fox 25
Yeah, I really have no clue who she is either. Last week, you could have told me that Danielle Dupuy was one of Pepé Le Pew's mistresses and I would have believed you. According to the KOKH Channel 25 website, she's a morning news reporter. I guess that's a pretty good TV gig if your goal is to remain nameless and unrecognizable. She's probably in the FBI witness protection program or something.
I think Danielle's mystery factor, along with the off-chance she'll perform Zou Bisou Bisou for you at a party, is one thing that makes her so attractive. Seriously, who is this woman? Does she really exist? Is this all a dream? Where's my totem?
---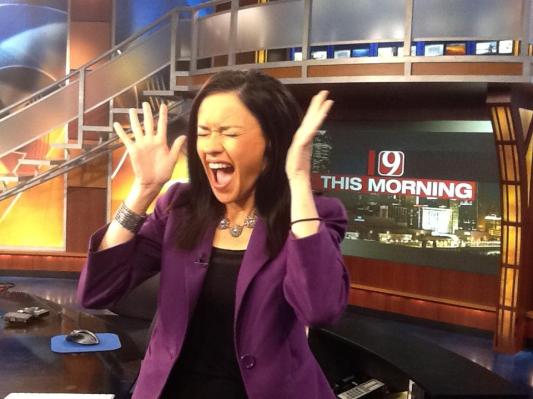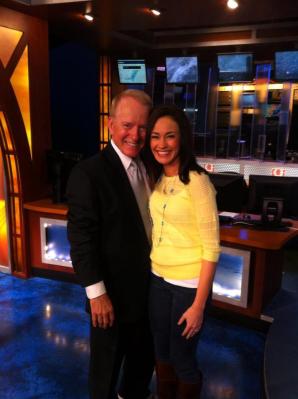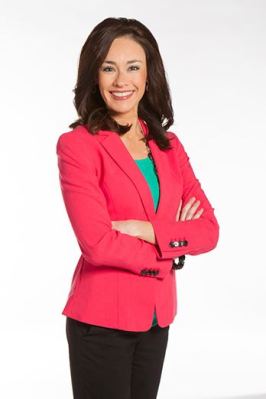 14. Bobbie Miller
Morning Anchor, KWTV Channel 9
It looks like Bobbie Miller has taken a temporary break from populating the planet. It's been at least 18-months or so since she had a baby, and as of press time, I don't think she's expecting another one. We'll know because News 9 will try to exploit it like they do all other staff pregnancies.
Despite all the kids she's had, I don't think Bobbie's aged a year since we've started this thing. To test this theory, I searched "Miller" in our photo archives. This is what I found: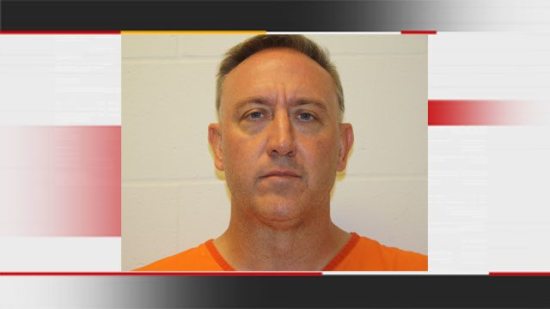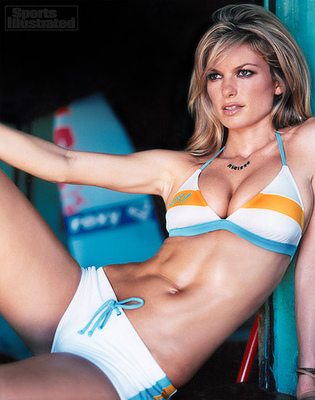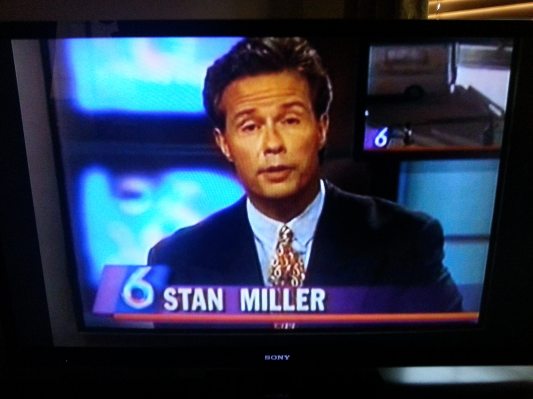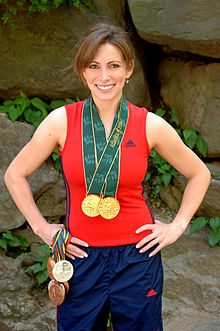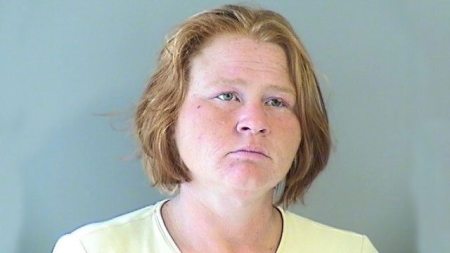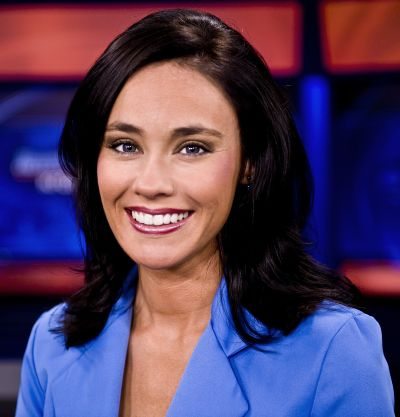 Okay, so maybe she's changed a little bit. On to the next hot woman...
---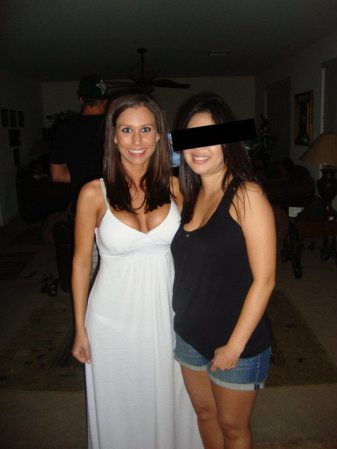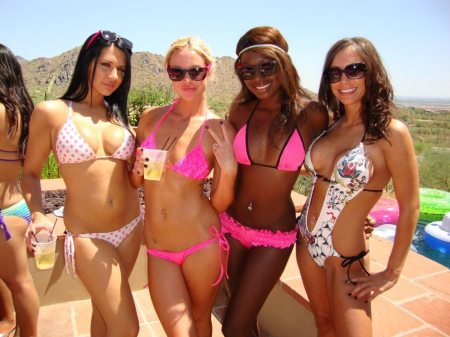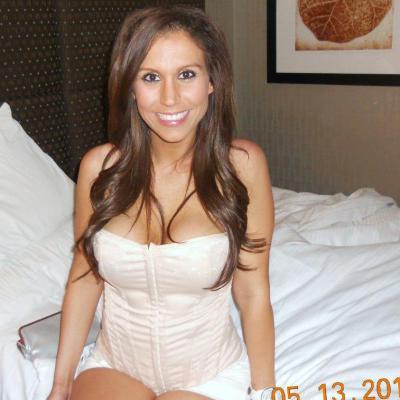 13. Tiffany Tatro
Morning Reporter, KOKH Channel 25
I think a good caption for that final photo is "My eyes are here." It's short, classy and doesn't include the word "Titro."
What do you think the +/- is on how many rap videos Tiffany Tatro's appeared in during her life? I'd say five is a safe bet. Of course, I'm kind of flustered right now, so what do I know.
---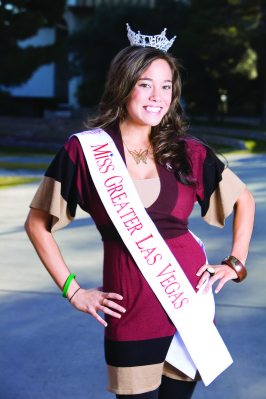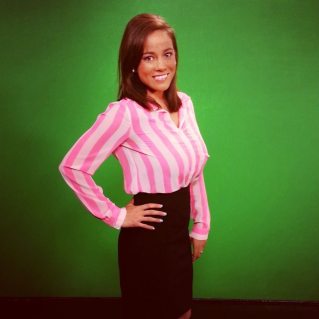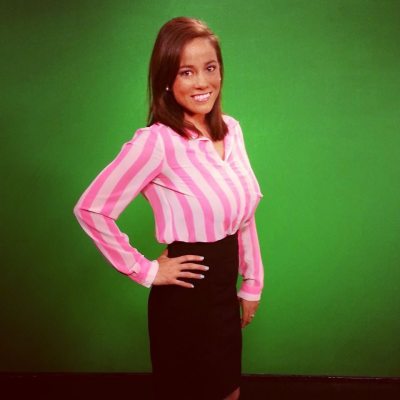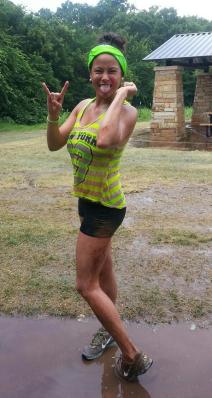 12. Ashley Kringen
Morning Reporter, KFOR / Freedom 43
Let's pretend I'm Obi-Wan Kenobi, Al Eschbach is Yoda and Tiffany Tatro is Luke Skywalker. During that scene when Tiffany flies off to rescue her friends from the Cloud City that's owned and operated by Wendell Edwards, I'd look at Al and say "That girl is our only hope." Al would then glance up at Tiffany's spacecraft and slowly say:
Sorry, I have this weird tendency to come up with forced Star Wars analogies. It's a bad habit.
Anyway, Al Eschbach would be referring to Ashley Kringen. She's new to the local media and has already been named a finalist for the 2013 Oklahoma Insurance Commissioners Award. Outside of this modeling photos I bet she now regrets, we don't know a lot about her:
Can someone create an Awkward Cheap Modeling Photos website just so we can submit that image? I think it was taken at either a zoo or in prehistoric times when cave women wore chains.
---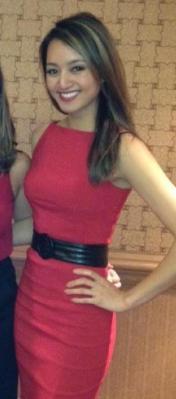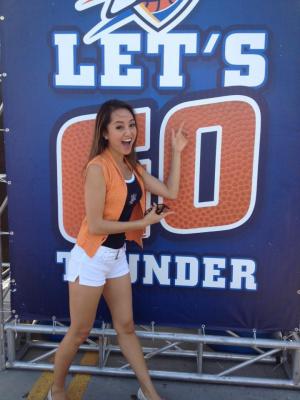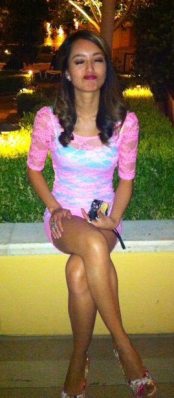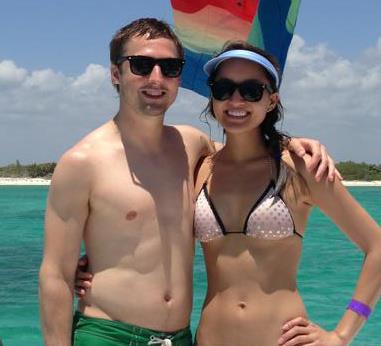 11. Michelle Apon
Weekend Weather Anchor / Social Media Anchor
You've probably seen Michelle in Tony's Monday Morning Tweet column. He's a big fan and probably started yelling at his iPhone once he saw she was ranked 11. He likes Michelle Apon more than Mike Morgan likes glitter and beads.
Anyway, Michelle is hot. The only thing holding her back is that she was once a competitive figure skater, which means you'd likely have to take her to the damn Disney on Ice thing whenever the fair's in town. That would suck. Plus, she'd make you look like a complete fool at the Devon Ice Skating rink. You'd be clutched to the wall drinking cocoa while she's busting triple toe loops like Brian Botano.
-
10 - 5 tomorrow....
Stay in touch
Sign up for our free newsletter