Everything Else
Good Things About the Lockout
5:05 AM EDT on October 19, 2011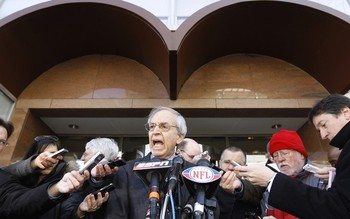 Yesterday, a federal labor mediator met with NBA owners and NBA Players Association for over sixteen hours. It may or may not have looked something like this in there.
They are meeting again today and unless both groups emerge from this meeting to participate in a joint press conference announcing an agreement that will allow the season to start in about a month, it will be time to panic. As it stands, with Commissioner David Stern "cancelling" the first two weeks, little has been lost. If a deal is reached soon, an alternate schedule can be created saving the games that were already axed, even if the lack of days off kills Tim Duncan. However, if the mediator cannot get to two sides to compromise, compromise goes off the table.
Months ago, the owners filed a pre-emptive lawsuit to prevent the Players Union from decertifying. To avoid a business law lesson, let's just say that as much as the owners want to crush the union, they are far more afraid of the Union disappearing completely. That lawsuit goes before a judge on November 3rd. Should it get to that point, neither side will back off until they get that decision. Whoever wins the lawsuit will be ready for a blowout victory in the labor negotiations. If the players can decertify, they can pretty much go back to demanding no changes in the current system, and if they can't, the owners pretty much continue telling the players to suck it.
Of course, neither side is about to just roll over and take that big loss, so this season will be washed away forever as the side without leverage refuses to admit defeat. If that happens, there will be some good things to come from it: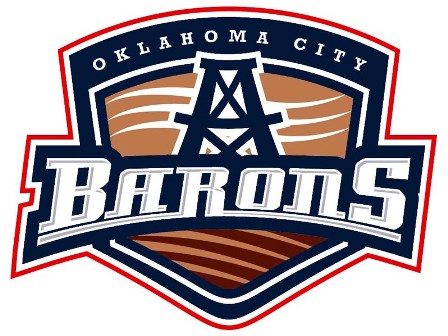 Barons Hockey Has No Competition
As someone who hasn't given a crap about hockey since I was able to play the Sega game where I could make Little Wayne's head bleed, I was less than heart broken when the Blazers folded. Then, I was less than enthused when another team from a supposedly superior league took their place. That doesn't mean there aren't people out there who think differently than me (there are a couple of people like that) that are excited at the possibility of the new local minor league hockey team siphoning away some of the Thunder's fanbase. At minimum, it should give the Barons more hope at long-term success.
There is definitely some irony in the fact that the sport of hockey is set to benefit most from the NBA's self-destructive path. Mainly because the self-destructive path was mapped out by the NHL's assinine year-long player lockout that cancelled an entire season. In the end, the owners annihilated that player's union and the league, while now only being viewable on the Outdoor Life Network, is a richer investment. This has given basketball owners the resolve to be ruthless in their negotiations.
Of course, hockey is, was, and has always been a niche sport. The people who like hockey, love hockey. It's practically a cult religion. So, when the NHL went back to lacing them up, their fanbase was basically still in tact. Sure, they lost some casual fans (enough to destroy their relationship with network television), but not enough that it made a major impact.
That is not how the NBA works. Most of their revenue comes from television  which thrives on the casual fans who aren't going to the arena to watch a game tuning in. Thanks to an influx of great player talent over the past decade, ratings have been great and the next contract negotiation should improve the league's bottom line significantly. You know, if they don't go and make themselves irrelevant.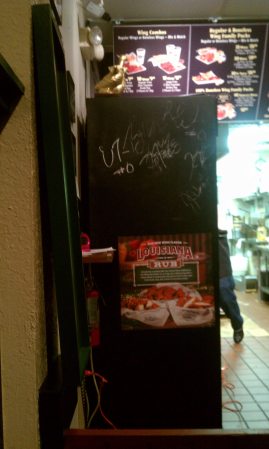 Thunder Players Can Eat All the Chicken Wings They Want
In one of those, "it isn't objective if we never say anything bad about Kevin Durant" articles, Darnell Mayberry recently wrote about managment concerns about KD's diet.
The truth is, at this point, the Thunder is far more concerned with Durant chilling out on chicken wings rather than increasing his chest press numbers. Because Durant, roughly three weeks shy of his 23 birthday, still has a tendency to eat like a college kid.
"I could eat a lot better," Durant recently admitted.
The two-time scoring champ can cram wings with the best of them. Durant loves them so much that Wingstop this year was a sponsor at his annual basketball camp in Oklahoma City, and there's been talk of Durant possibly signing on as a spokesman for the Texas-based chain. It's just one of his many food fetishes.
The truth is, he isn't the only player who likes those delicious wings. That chalk board photo above (from the Wing Stop at 122nd and Penn) has the autographs of at least six players from the team. And while the team trainers are trying to break the guys of their fast food habits, until the lockout ends they can't so much as send the players a text message.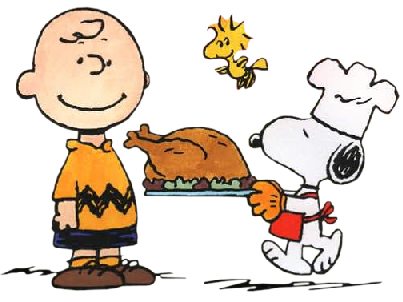 Holidays With the Family
During the Holiday season, the NBA schedule is in full swing. There are no big breaks for the players to go back and see their families, so that means Thanksgiving and Christmas (even if they don't have a game on either of those days) are typically spent on the road. Sure, they may not be collecting their million dollar pay checks, but at least they'll get to eat mom's turkey for the first time since high school.
Fewer Thunder-based Articles from Me
Let's not kid ourselves, that probably isn't going to happen. If need be, I will do a Justice League of Oklahoma--Thunder Edition.
Clark Matthews is a world-class checkers champion, co-founder, and basketball editor-emeritus of The Lost Ogle
Read More:
Stay in touch
Sign up for our free newsletter