Everything Else
Peace, Love & Thunderstanding: 15 Ways to improve the Thunder Experience
12:00 AM EST on December 11, 2008
Since the Thunder are such a torturous team to watch play "" and an even more torturous team to analyze "" I decided that it would be boring to write (or expect you to read) about the team's failures in my first crack at Peace, Love and Thunderstanding.  Instead, I figured it would be fun to list some ways that Thunder management could possibly make the home games more enjoyable, thus improving the Thunder experience.
You see, Thunder games are extremely boring...and not just because the team sucks.  It seems like team management still hasn't gotten the hang of that thing called "game presentation." This sucks for a couple of reasons.  For one, the team is terrible, so you need to have some sort of fun distraction to keep you from focusing on the terrible play on the court.  And two, the Hornets did a great job at making the entire NBA experience a great experience, so we know what to expect.  And right now, the Thunder isn't close to providing the same NBA experience that the Hornets delivered.
Anyway, instead of complaining about it.  I'm going to provide a solution!  Check it out after the jump.
15. Hire a Game Emcee who doesn't make me want to punch the Game Emcee in the face.
The guy pictured above is Jonathan Meisner.  Jonathan is the "in arena game emcee" for the Thunder.  He's also a recruiter for Southern Nazarene University. Yeah...the Thunder put a Nazarene college recruiter  in charge of entertaining an NBA crowd.  That makes as much sense as Jim Traber working at the library.
Seriously, how could they hire this guy!?!  Not only is his audition video terrible, but he has to wear his hat backwards to look remotely "cool" and "fresh."   Instead, he looks like some annoying kid asking his mom for the Sunny D or the purple stuff.
-
"Everybody Clap Your Hands!"
-
14. Get rid of the annoying Monster Truck Rally PA Announcer.
And you thought Meisner was bad!
This tool is Jim Miller.  Jim Miller is the PA announcer for the Thunder. Somehow, he won the lottery and made the jump from announcing the Bertha Teague Classic to announcing NBA games. Only in Oklahoma, right?
Miller is an absolutely terrible arena announcer.  For one, his voice isn't natural.  When he talks into the mic, it's like he's pretending to be an arena announcer.  This works when he's yelling "Kevin Durant," but not when he has to speak in a normal voice, like "Earl Watson with the Foul."  He also talks way too much and tries too hard to get the fans in the game.  Fans don't need an announcer to tell them to "Stand up and cheer for your Thunder."  They need a team to do that.
-
"Everybody Clap Your Hands!"
-
13. Replace Hinder singing Thunderstruck with The Flaming Lips singing Thunderstruck.
The fact that The Thunder commissioned Hinder to sing Thunderstruck during the intro video shows how out of touch the franchise is with the average Oklahoma City fan.  The only people who like Hinder are 12 year old girls and Brent Skarky.  If The Thunder was smart, they would have chosen a band that the city (and world) is proud of... a band like The Flaming Lips.  Can you imagine how awesome that would sound?
-
"Everybody Clap Your Hands!"
-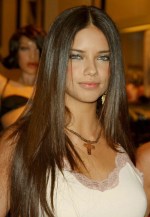 12. Don't let people walk up and down the aisle during play
Yeah.  I couldn't find a picture of people walking up and down an aisle during a game, so I figured a pic of Adriana Lima would work.
Anyway, when the Hornets were here, you could only walk up and down to your seats during a stoppage in play.  It seems pretentious, but I liked the rule.  It kept idiots from constantly getting up and blocking your view during the game.  Granted, that may be a good thing with how bad the team plays.
-
"Everybody Clap Your Hands!"
-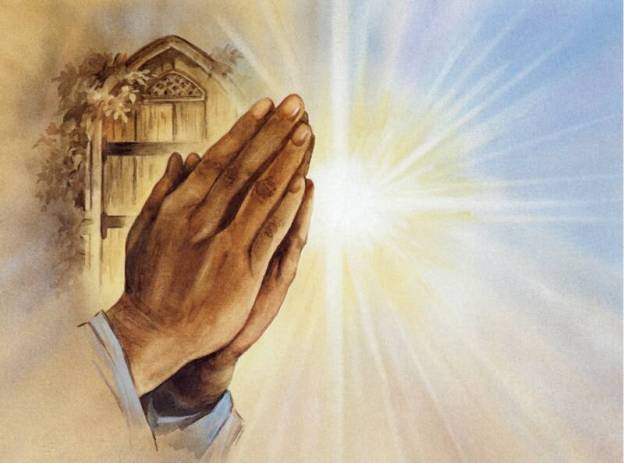 11. Ditch the pregame prayer.
I know we are in the bible belt, but I don't get the whole appeal of a mass prayer before a basketball game.  It's total buzz kill. Plus, I think that Gary England has better things to do then worry about the health of blessed multimillionaire professional athletes.
-
"Everybody Clap Your Hands!"
-
10.  Steal a Different Team
Why did we steal the worst team in the NBA?  Why couldn't we have stolen the Celtics or Trail Blazers.  Hell, I'd take the North Carolina starting five over the Thunder.
-
"Everybody Clap Your Hands!"
-
9. How about a mascot?
This would be nice.  Right now the closest thing we have to a mascot is a drum line.  Yes, a drum line.
-
"Everybody Clap Your Hands!"
-
8. Score over 80 points a game.
Granted, this was more of a problem during the PJ Carlesimo reign, but maybe if the team occasionally scored more than 80 points a game, we wouldn't worry about the game presentation sucking so bad.
-
"Everybody Clap Your Hands!"
-

7. Let the Thunder Girls perform lap dances.
Not only would this make the games more entertaining, but it would generate more revenue, which means the team could pursue free agents.  They would just need to make sure the girls don't walk around collecting money to buy music.
-
"Everybody Clap Your Hands!"
-
6. Invest in a Jock Jams CD.
If you've been to a Thunder game, you may have noticed they play about three songs/sound effects during the entire game.  Half the time it's "Everybody Clap Your Hands."  The other times it's some variation of a defense chant.  Maybe the reason they don't play music is because they don't own any music.  Maybe they don't know you can buy Jock Jams from Amazon.
-
"Everybody Clap Your Hands!"
-
5. Free Beer
Not only would this guarantee a sell out every night, but it would also help combat the suffering that everyone goes through by watching a Thunder game.
-
"Everybody Clap Your Hands!"
-
4. Non-Pink Thundersticks for everyone
I recently went to a game and had seats in the area behind the goal.  At first this sucked, but in the second half they gave us Thundersticks.  For some reason, it made the game more enjoyable.  I'm not sure if it was the fact that I could engage in a sword fight with my neighbor and not get hurt or hit a hot chick in the head with it and everything be perfectly fine.  It made me wonder why they don't give one out to everyone.
-
"Everybody Clap Your Hands!"
-
PJ was a bad coach in a very intolerable way, but having a Coach Clark Matthews would be hysterical.  Imagine how funny it would be when Kobe Bryant slips on some melted neapolitan ice cream that melted onto the floor from Clark's cone.  Or think about how funny it will be when he wheels a 1950s chalkboard onto the court to diagram plays.
-
"Everybody Clap Your Hands!"
-

2. Quit throwing t-shirts to the rich people who never wear t-shirts.
It seems like at every Thunder game I've been too, the only people who get free T-shirts are the rich people in the $100+ seats.  Granted, they try to shoot a couple way up high to Loud City, but half the time those hit the speakers and fall to some annoying kids on the front row.  They should spread the wealth and try to get t-shirts to the people that need them.
-
"Everybody Clap Your Hands!"
-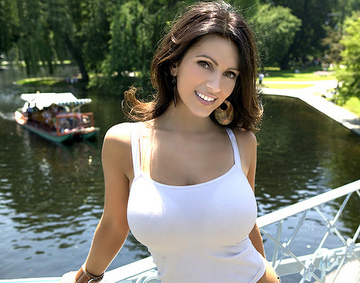 1. Replace the "Kiss Cam" with the "Breast Cam."
Honestly, every team should look into this idea.
-
"Everybody Clap Your Hands!"
-
So those are my ideas.  I'm sure you have some, too.  If so, leave a comment.
Stay in touch
Sign up for our free newsletter