Everything Else
Hipster Boo Boo's former business associate charged in murder for hire plot…
12:30 PM EDT on July 11, 2023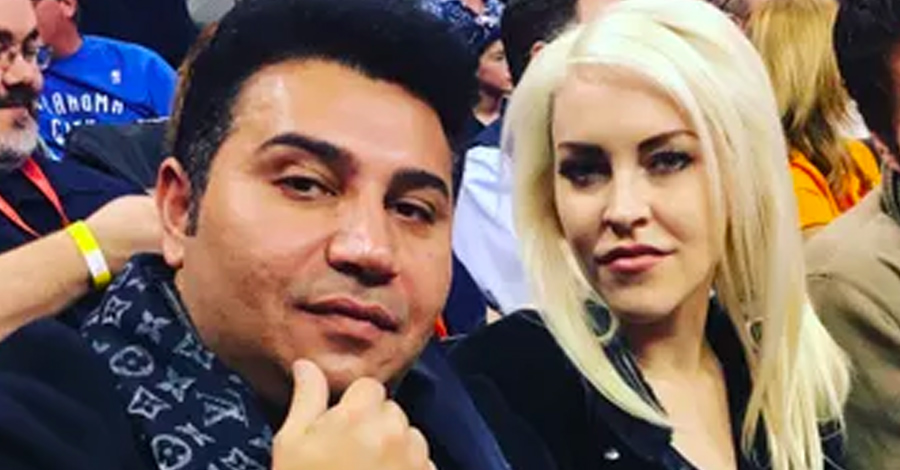 I have some shocking news for you!
Remember way back in 2016 when Christina Fallin (a.k.a. Hipster Boo Boo) – the much-beloved celebutant daughter of Oklahoma Governor Fallin – buddied up with a shady conman and obscure Oklahoma-based tribal nation in a valiant effort to bring online poker to international airline flights? 
You know, from the article we titled "Christina Fallin Is Getting Into The 100% Legitimate International In-Flight Online Tribal Casino Gaming Business."
Well, I guess that deal didn't work out very well.
Last month, the LA Times reported that the conman who buddied up with Christina and organized the deal – Fred Khalilia – was arrested in Las Vegas after he paid a bodyguard $20,000 to kill a documentary filmmaker.
The Daily Beast has all the non-paywalled details here, and it's a pretty good read. I guess the filmmaker was working on a documentary that would expose Fred as a con man, so Fred contracted a bodyguard to kill the filmmaker for $20,000. 
Instead of doing what a Joe Exotic hired hitman would do and fleeing for Georgia and blowing the money on hookers and meth, the bodyguard contacted the filmmaker. They then worked together to stage a death scene and implicate Fred before going to the feds. 
On March 17, Michael contacted Victim One, and told him Khalilian had offered him $20,000 to carry out the hit, the FBI alleges. The two men then came up with a plan. They "discussed staging a fake death scene to lead Khalilian into believing Victim One had been killed," according to court records. That afternoon, according to the FBI, Michael texted Khalilian "a staged proof of death photo of Victim One," along with a message reading: "I have 67 photos and a video." Khalilian then sent a total of $6,500 to Michael via Cashapp, according to court records.

Four days later, Victim One reported the entire murder-for-hire scheme to the FBI at their Los Angeles field office, according to court documents. The FBI agents directed Michael to make a series of calls to Khalilian, which they recorded.
Wild stuff, huh? Can you believe that a crazy, murderous psychopath was so close to Mary Fallin's inner circle? Just look at these pics: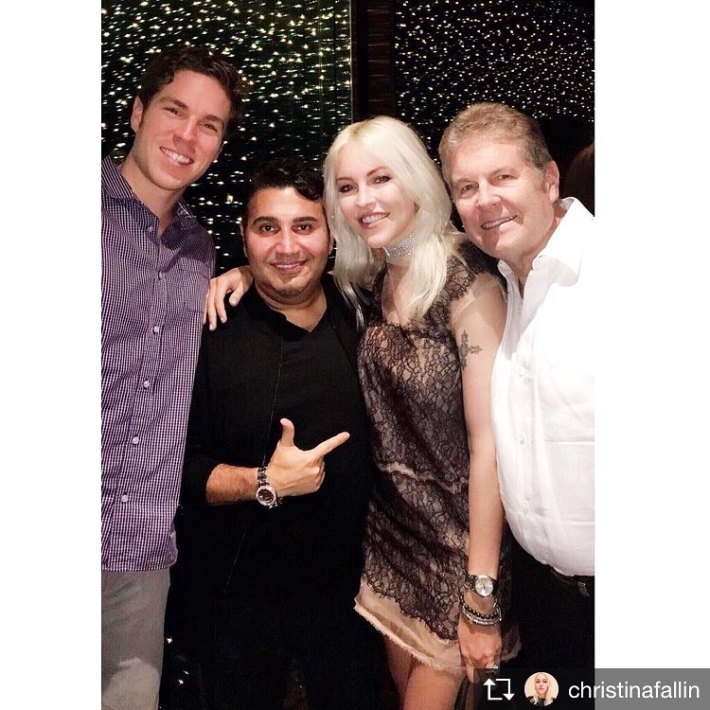 Seriously, I wonder what state secrets Fred was able to access while staying in Christina's trailer at the Governor's Mansion! OSBI better investigate!
The Daily Beast article also goes into detail about the millions of dollars that Fred bilked out of Oklahoma tribal nations. 
Check this out:
As part of his documentary, Victim One interviewed not only Khalilian, but those around him, according to court records. He spoke with Khalilian's bodyguards, investors, and "victims of Khalilian's fraud." Some of the bodyguards told Victim One that Khalilian would "have them wear Secret Service pins and fake earpieces that were not connected to radios and tell people that Khalilian was a diplomat," according to the filings.

The filmmaker even traveled to Oklahoma and met with members of the Iowa Tribe, who in 2017 entered into a deal with Khalilian to launch an internal gambling website, according to the Tulsa World. "The tribe bought Khalilian's software for approximately $9 million, but the software did not work" Victim One told the FBI, "and Khalilian refused to return the money."

At that time, Khalilian was chief operating officer of Monster Products Inc, an audio company known for developing Beats By Dre headphones. Khalilian had persuaded Monster to buy a 49 percent interest in the Iowa Tribe's poker website, The Frontier reported. Shortly after the Iowa Tribe received a license to launch its website, two other tribes, the Cheyenne and Arapaho Tribes of Oklahoma filed suit against Khalilian in federal court alleging he had cheated them out of $13 million in a similar scheme three years earlier, according to The Oklahoman.
Yep, he was able to screw two Oklahoma tribal nations out of a combined $22-million. That's pretty impressive. Once Kevin Stitt hears about that, he'll probably push for the FBI to drop all charges so he can name Fred to his cabinet!
In all fairness to Christina, she worked with Fred for less than a year and parted ways with him in 2017. I believe that was the longest she held down a job at the time, but it's still not very long. She's now apparently a real estate agent who goes by the name Christina Khalil.
Also, Hipster Boo Boo wasn't the only influential Oklahoman that Fred tried to befriend. Thanks to the Ogle Mole Network, we recently acquired this photo of Fred and Continental Resources CEO Harold Hamm palling it up: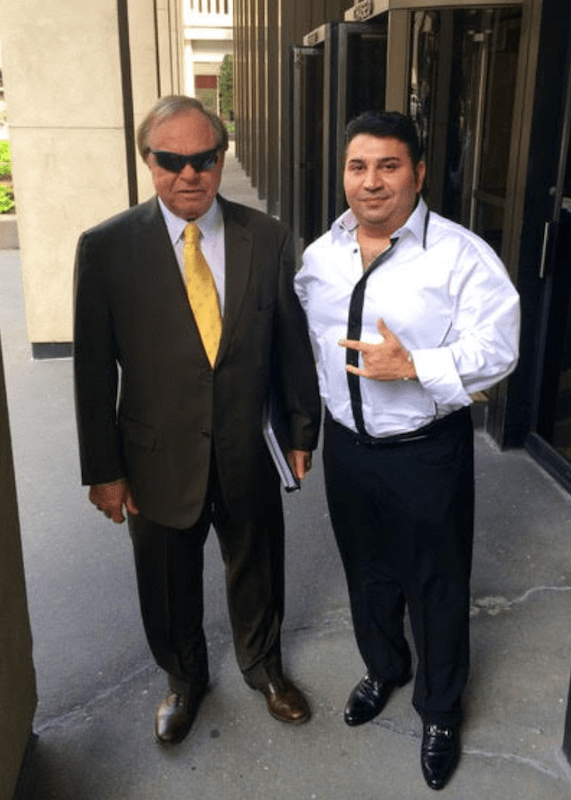 Geeze, Harold Hamm looks about as happy as a pot of boiled meat. Did Fred catch Harold right after he forked over his divorce settlement check?
Anyway, it will be interesting to see what, if anything, comes out of Victim One's documentary. You have to admit, he probably has a lot of good material for it.  If so, hopefully he dedicates a lot of coverage to Fred's tribal poker scheme and shows a behind-the-scenes glimpse at life inside the Oklahoma Governor's Mansion trailer. 
Stay with The Lost Ogle. We'll keep you advised.
Stay in touch
Sign up for our free newsletter