Food
TLO Restaurant Review: Hot Pot Heroes
8:42 AM EST on January 18, 2022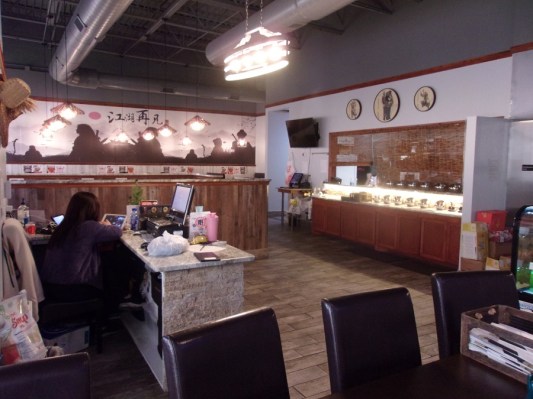 With a name that sounds like the title of a particularly exciting Sammo Hung flick from the early 80s, Hot Pot Heroes, 2800 N. Classen Blvd., Ste. 101, has been on my list of must-eat joints for a while now and, unable to corral anyone to go there with me a few afternoons ago, I ended up experiencing it all by my lonesome.
Man... you guys missed out.
With my mask wrapped tightly around my face, I walked in through the double doors—one glass and one solid—and found a spot off to the side to sit. I ordered a pot of hot tea from the server as I looked over the menu, which offers varied delicacies from all over Asia, but with a skilled specialty towards Korean food.
With my order placed, I leaned back for a moment to take in the nourishing tea, and observe the surroundings. I noticed a couple next to me heartily enjoying what appeared to be Korean Fried Chicken. I quickly called the server back and asked if it was too late to change my appetizer to the well-loved chicken. She told me no problem and, in a few minutes, there it was in front of me.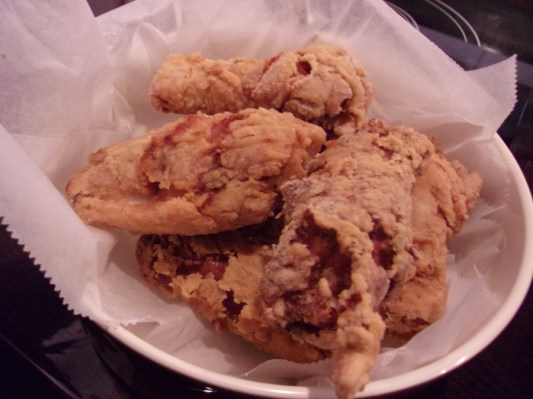 Part of the "Snack" portion of the menu, their seminal Korean Fried Chicken ($12.99) is an Asiatic take on the Southern-fried classic, something I've only seen lumped and dumped into various buffets over the years. But this, being my first taste of the variation, inspired me to sample the original recipe; served in a large bowl, as I took a warm and accommodating bite, it was as though my entire life had been leading to this magical moment.
Doubly crunchy with a perfectly seasoned coating, the chicken had a remarkably pure taste that I've never encountered before and probably never will again. It's fried then fried again, or at least I think that's what was told to me—I was so busy eating tasty leg after tasty leg that I wasn't paying attention and, sadly, didn't ask the server to repeat herself like I should have.
Regardless, as much as I wish I was, I wasn't at Hot Pot Heroes to dine on the hot skin of fried chicken. I was there for their titular hot pots, picking one that I had recently seen in some film—I can't remember which one—the Korean Army Stew ($15.99).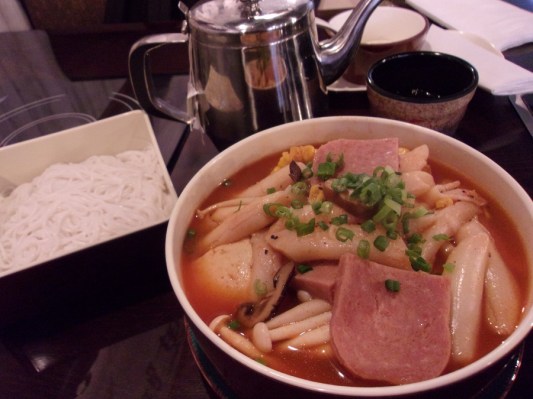 With its beautiful amalgam of tastes including rice cakes, tofu, shitake mushrooms, enoki mushrooms, napa cabbage, kabocha squash, sweet corn, green onions, and the Spam-like luncheon meat, this was a true masterpiece.
Trying to place every flavor from the bowl on the spoon—even though much of it fell back in there, splashing across my face—there was still enough for a fulfilling enough taste. The mixture of roots and mushrooms were a beautiful work of art, with the luncheon meat rerouting all former your defenses when it came to previous beliefs about Spam. I was in love with this concoction and wanted more.
While I try to enjoy the many Asian soups and stews in the area almost every chance that I get, Hot Pot Heroes now holds a special place in my salivating fists; it's the only place to go when noodles and broth just won't be enough and only the stomach-warming revenge of a hearty meal will do. Cómpralo ya!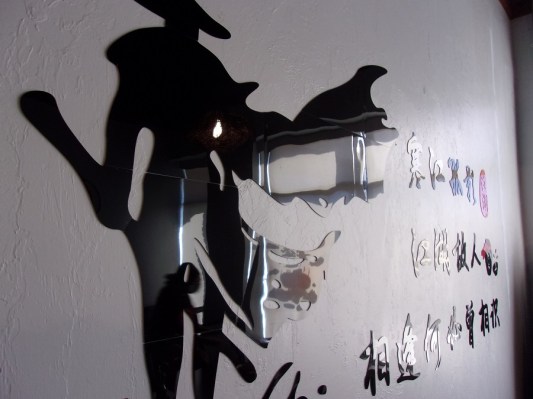 _
 Follow Louis on Twitter at @LouisFowler and Instagram at @louisfowler78.
Stay in touch
Sign up for our free newsletter