events
Freak Out! Feeling Normal at the Festival of Freaks 2021
5:06 AM EDT on November 1, 2021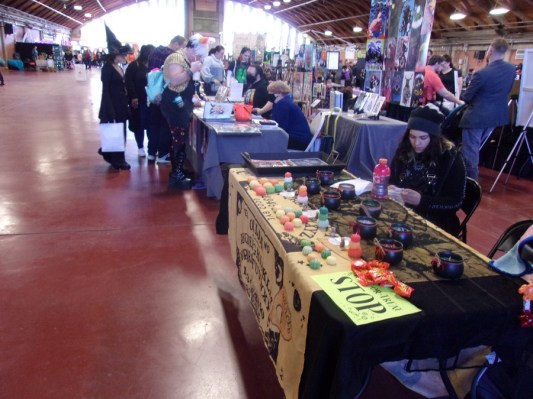 Growling up, I was called things like "dumb freak," "stupid freak," and my personal favorite, "fat freak." Thanks, dad! But maybe I could find some like-minded solace with the supposedly true "freaks" at the Festival of Freaks, held this past Saturday in the Centennial Building on the State Fairgrounds.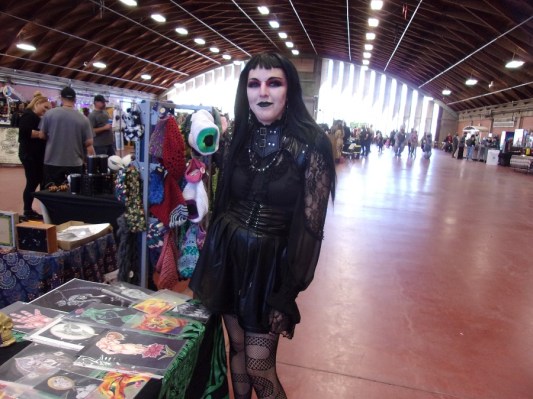 Outside of the encampment were living high school memories as various teens dressed as ragged goth fans sullenly stood and sulkily smoked their name-brand cigarettes, as GPCs are no longer available. If only I could have walked a mile for a Camel back then!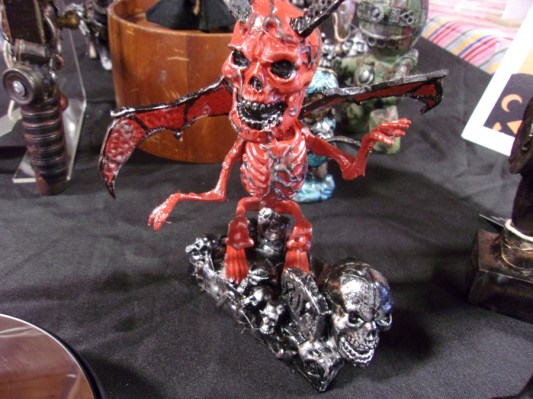 Enthusiastically brushing the smoke out of my face, I walked inside the showroom and was more reminded of the salesfloor of a Hot Topic circa 2021 than I was of the Wreck Room circa 1997, but that's this generation, I suppose; it has long passed me by and there's really nothing I could ever do about it nor would I ever want to.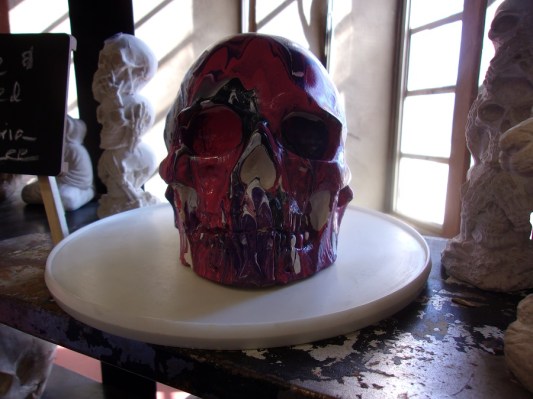 The vendor tables were set up into three or four long lines, each offering buckets of Halloween candy to the tykes in costume and, let's be honest, the adults too. Selling their blistering wares of magnets, earrings, and oh-so-many decadent pairs of character panties, I was happy to see the same thing that shocked my parents was still being used to shock parents today, even if most of the young folks had them willfully in tow.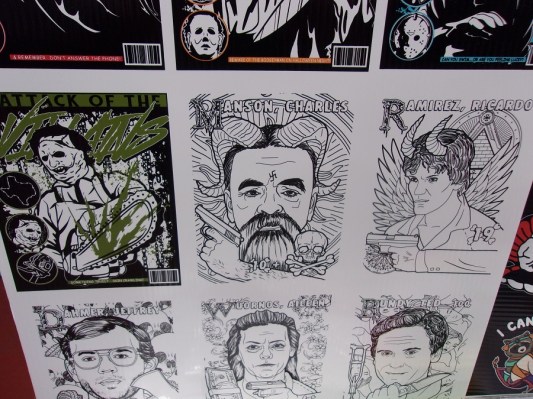 The unholy pronouncement of Satan was strong, probably more than I remember; at least we kept it somewhat hidden in the backwards lyrics of our favorite songs. There were tchotchkes, statues, and baubles proudly boasting an image of Lucifer, including a shirt that featured serial babbler Charles Manson as the Devil, one that could be pressed for you right on site, if you were so inclined. Charlie might not surf, but apparently he does love capitalism!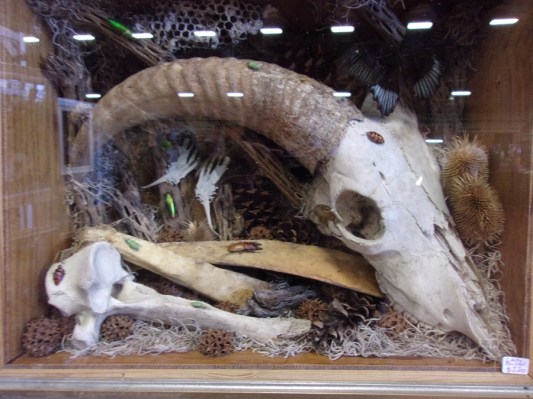 Skulls—of both the human and animal variety—were, probably, the hot sellers of the day, I'd have to say; classically painted and remarkably posed bones were both trapped in glass and free on the table, going for more money than I remember ever having in one sitting. That being said, I wouldn't fault an adult for purchasing one for their coffee-table or, more likely, oversized wire-spindle found in a construction site's dumpster.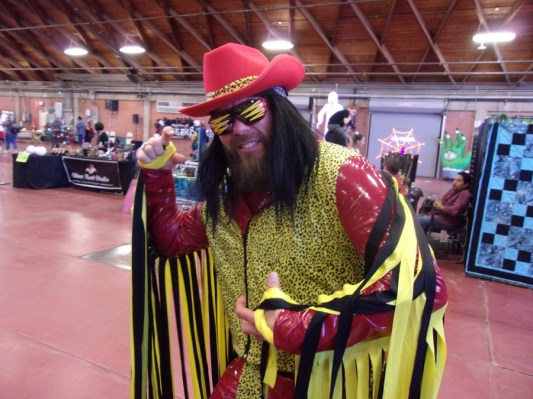 The highlight for me, maybe, were the few cosplayers that showed up, including those clad in impressive outfits such as Hellboy, Macho Man Randy Savage and, of course, two large inflatable dinosaurs, wreaking prehistoric havoc wherever they went. But, if I'm being truthful, it was a burned and bloody prom queen that, ironically, won my vote.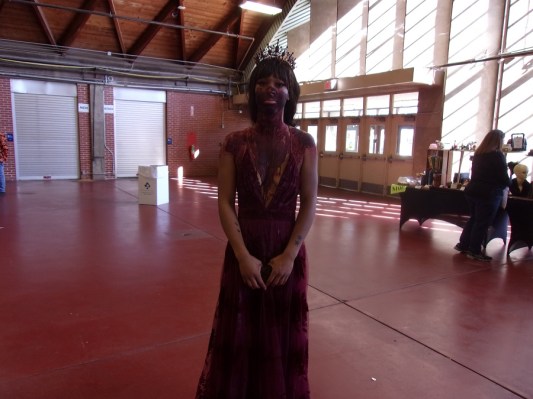 As artists worked on their wares, soon the bellydancers took the floor and did their thing; while they were certainly talented and definitely proficient in their skills of erotic gyration, I'm not sure how that makes them "freaks," as thousands of years of practice and skill has definitely said otherwise. Of course, I can't balance a sword on my head, so what do I know?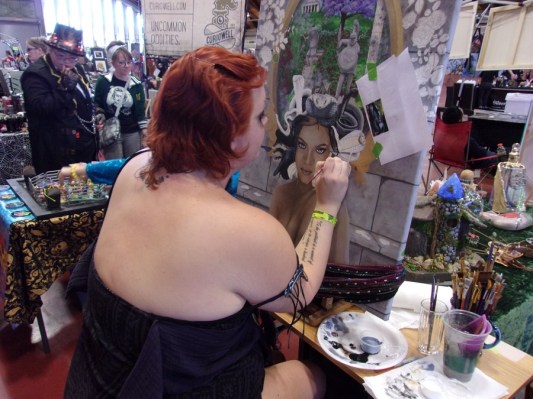 I turned to leave, heading for the door, when I saw a lunchbox that featured a Godzilla-like kaiju attacking Oklahoma City. While at first I considered purchasing it, counting coins in my head as to how I could truly justify this impulse buy and bill it to the Lost Ogle, I decided against it because, really, what would I do with it anyway?
Saying "adios" as I left through the double-doors back out into the freak-hating world, to be honest, I wondered how many of these people that dabble in various alternative-cultures were actually "freaks." They're a subculture that's incredibly prevalent now, more than ever, and that's the least freaky thing I know.
But, dressed in blue jeans, a western shirt, and a pronounced trach, I was probably the true freak to them, and that was okay as I'm absolutely used to it; once again, thanks, dad.
_
Follow Louis on Twitter at @LouisFowler and Instagram at @louisfowler78.
Stay in touch
Sign up for our free newsletter