Food
Caffeine Quest: The Lesser Known Coffee Houses of OKC and Beyond (Part III)
4:45 AM EST on November 30, 2020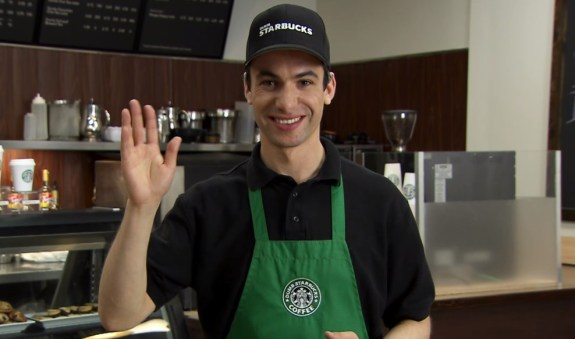 When we last left our caffeinated heroes…
Winter is coming, or so an old television show once warned me. My former neighbor Amy and I braved the chilly weather for another triple-play of coffee and coffee-like drinks in the latest installment of this semi-noble quest for the unknown, unpopular and underserved caffeine-houses in Oklahoma City, armed with only a few dollars, a rapier wit and her monolithic automobile.
Driving to our first spot, we quickly fell back into our monthly routine that most people would often mistake for the well-established rapport of old friends, backhandedly laughing at the irksome pains and quirky nuances of our professional days and amateur nights, the only thing to hopefully warm us up, a hot cup of coffee in our hands.
As we pulled into Brew Brother, the frigid wind blew through our long hair, oftentimes with a bit of driving drizzle to prove a point. We forged ahead…
_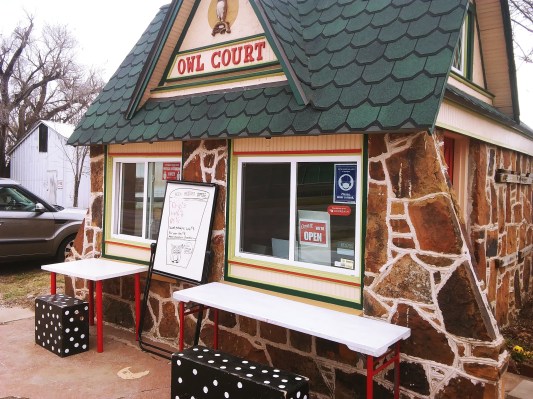 Brew Brother (742 W. Britton Rd.)
In the fowl-based edifice known as Owl Court is a smallish building that, with the outside appearance of a fairy tale cottage—one that has a history of being everything from a gas station to a taxidermy shop—is the latest coffee-shop on the block, Brew Brother.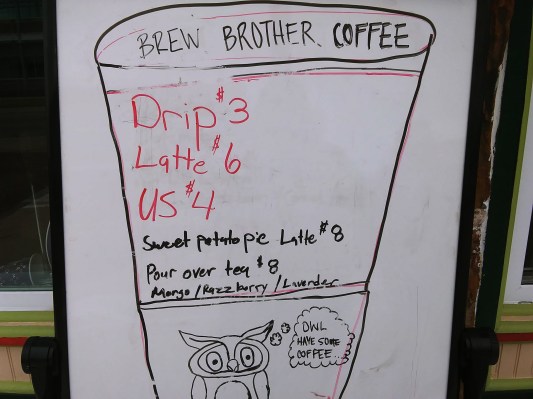 Essentially a one-man operation, the brewing bro sits in this magical shop, crafting new and exciting caffeinated drinks that no one else in Oklahoma City is even bothering to attempt. While Amy ordered the extravagant Vanilla Latte ($6.00), in the spirit of the holiday season I had the Sweet Potato Pie Latte ($8.00).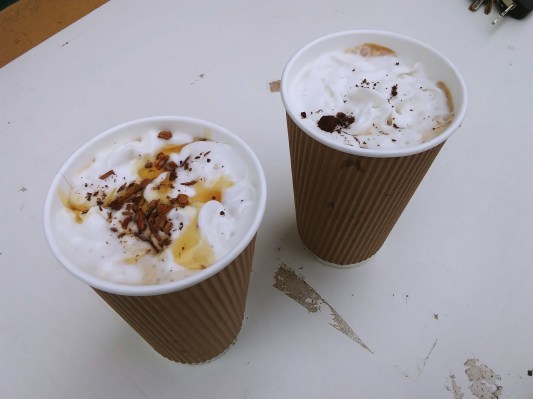 While, of course, the Vanilla Latte was a thing of beauty, the Sweet Potato Pie Latte was a thing of actual art. Perfectly encapsulating my favorite pie in liquidic form, it's the type of drink that makes you excited to try whatever this brother is brewing up next. As a bonus, keep your receipts and, on Sunday, come back later that afternoon for a couple of free drip coffees.
_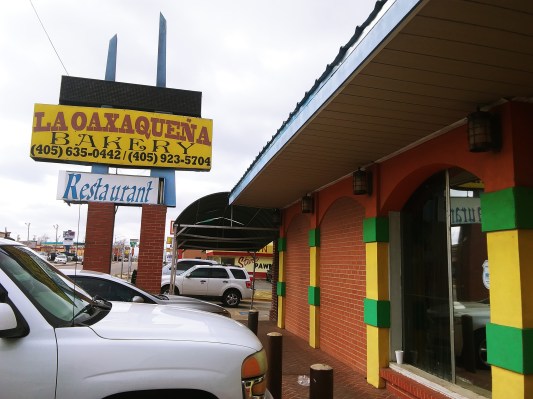 La Oaxaquena Bakery (741 SW 29th)
This famed Mexican bakery is best known for their transcendent selections of pan dulce on the daily, but did you know they are also one of the few coffee outlets running down SW 29th? The line was long, as you'd expect on a brawny Sunday, but, with a bag of cookies and pastries in one hand, I requested a cup of coffee ($1.00) and a brown mug of Taza de Chocolate ($4.00).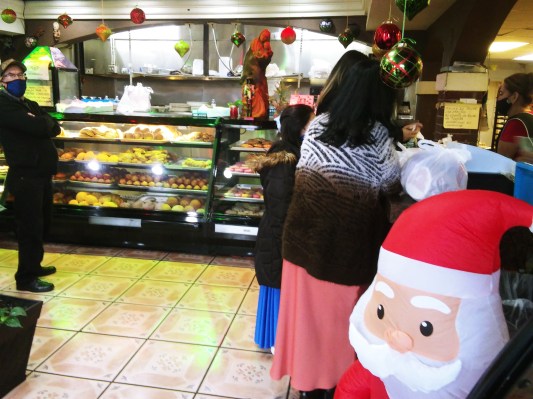 As Amy and I gently munched on the bountiful baked gods, savoring them while we were still alive, I sipped the coffee, a rich roast with a cinnamon kick to it that is unlike any other coffee in town. And that's all well and good, but the rich Mexican chocolate is the true cause célèbre here; it's enough to make sure every time you have a chocolate craving to cross the river for the real deal.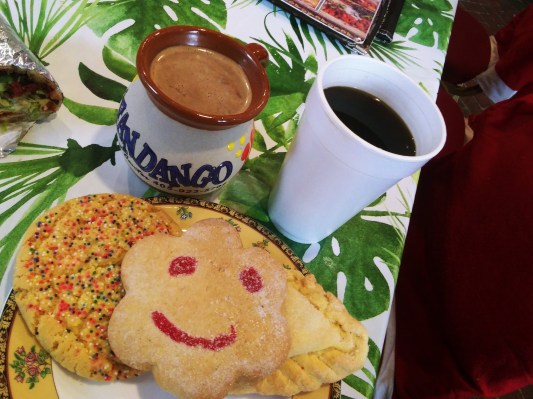 We sat there longer than we should have, even ordering a blissful carne asada torta for a mildly late lunch. Is there anything that La Oaxaquena can't do? I'm going to have to return in a few weeks to deliver a full-stomached report.
_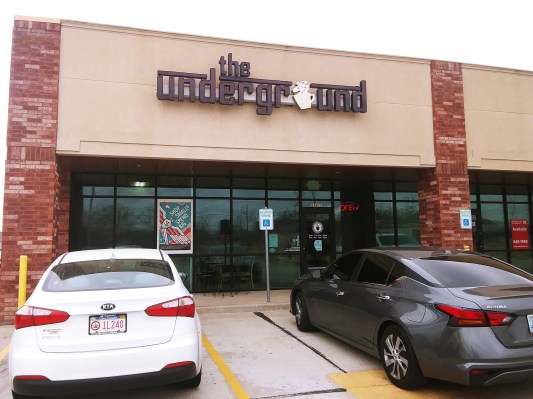 The Underground Coffee (1621 S. Douglas Blvd, Ste. C, Midwest City)
While the Underground Coffee isn't as underground as a Marxist revolutionary like myself would like, the coffee drinks are definitely true freedom fighters of caffeinated liberty. It's a very spacious atmosphere that Amy said would be conducive for either writing a podcast or recording a podcast—she has a podcast in the works, by the way.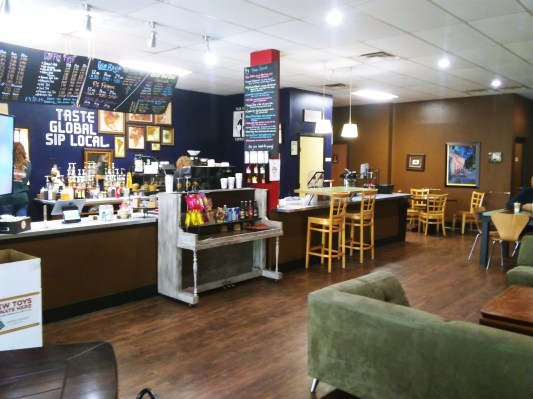 The last stop on this month's java jaunt, the menu was absolutely loaded with warm drinkables; I partook in the $87 Latte—thankfully not $87, but $3.80—and Amy swooped down on the London Fog ($3.15) like the notorious slasher of yore, but with, you know, tea.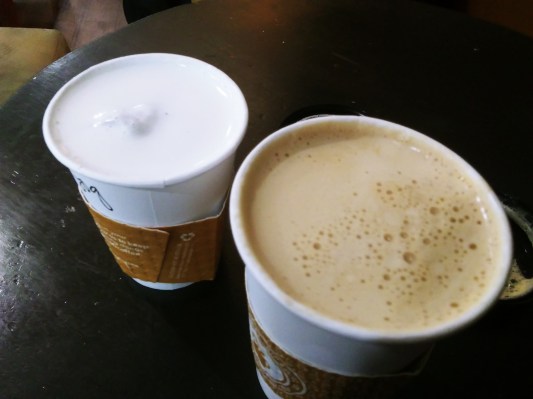 The $87 Latte was a prime mix of tooth-decaying sweets like caramel, butterscotch and vanilla topped with a pert caramel sauce that woke up whatever restful desires the end of the day was bestowing upon me. Amy's London Fog was your basic Earl Grey tea in steamed milk with a bit of vanilla syrup. It might not have been coffee but, at that moment, it suited her perfectly.
To be continued…
_
Follow Louis on Twitter at @LouisFowler and Instagram at @louisfowler78.
 Support TLO (and, by proxy, Louis Fowler) by becoming an Ogle Mole…sign up here today!
Stay in touch
Sign up for our free newsletter