Everything Else
5 Can't Miss Free Concerts on the State Fair's Adventure Road Stage
9:24 AM EDT on September 14, 2017
Even with all of the new live music venues opening up around the Metro en masse, few of them seem to understand those little things that make live music truly great, those tender mercies such as smoked turkey legs, Rascal scooters and, of course, free admission. It is nuances like that the bookers behind the State Fair of Oklahoma are beautifully, almost poetically, well-versed in and nary is there ever a dry seat in the house.
Without irony and without shame, the State Fair will trot out the seemingly dimmed stars of the past, former glories that'll always bring forth the sweaty ten dollar-bill clutching Altamont-lite crowds from here to Gotebo, all desperate for entertainment where something as seemingly unwatchable like an acoustic Cowboy Troy solo set or the latest incarnation of April Wine that features only one original member—hopefully it's Myles Goodwyn—will gain a moment of legendary status in their lives, still reminiscing about the commemorative concert tee they bought some 25 or so years from now.
I'll admit I'm no different.
I'll never forget when I saw Air Supply and both Russell Hitchcock and Graham Russell came down off the stage and personally serenaded members of the nacho cheese-encrusted audience, or that time I made out under the stars with a girl I had a crush on since high school as Lou Gramm, billed as "The Voice of Foreigner," belted out "I Want to Know What Love Is" under the dank and dusky Oklahoma stars, a wanton cloud of illicit pot smoke floating in our general direction.
With the State Fair of Oklahoma officially starting today, here's five of my live music picks playing the free-with-fair-admission Adventure Road stage. If I can't build any new memories this year, hopefully you can, player.
_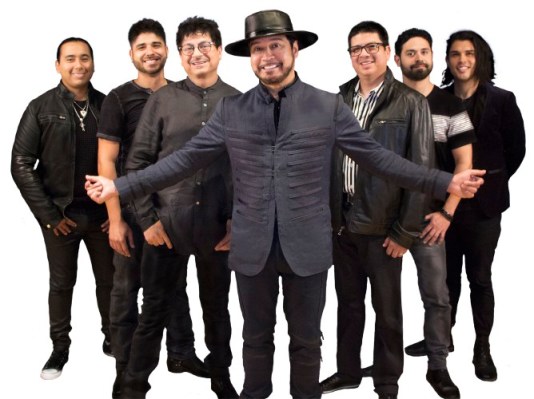 La Mafia (3:00 p.m., Sept. 17th)
I have fully accepted the fact that if I want to see a Tejano band play in this pinche town, it's typically gonna be in a clandestine rodeo arena hidden on the outskirts of Slaughterville or some other backwoods burg with a similarly ominous-sounding moniker. Well, it's either that or wait another revolution around the Sun for the Great State Fair of Oklahoma to come back to town, of course.
This year's big get is Houston's long-running Latin pop stalwarts La Mafia, promoting their 38th (!) album no less. That's three decades of mas exitos en espanol over the course of a Sunday afternoon, so let's crank up the accordion, order another Chelada and ask that hopefully single mom in the skintight jeans if she wants to dance, because this is the closest this genre of music is coming to a venue on the Northwest side anytime soon. ¡Cómpralo ya!
_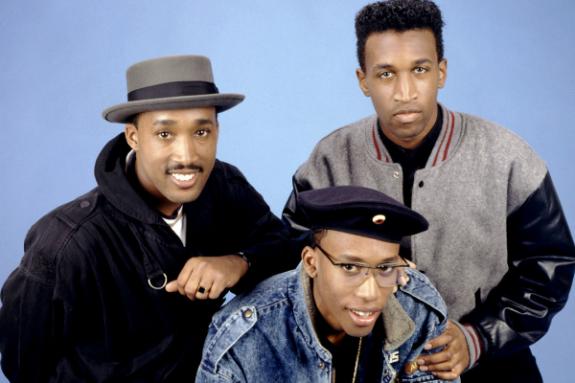 Tony! Toni! Toné! (7:30 p.m., Sept. 22nd)
Are you a fan of 90s New Jack Swing but have "no loot" because you spent it all on funnel cakes and children's rides? Well happy anniversary, because you're the perfect audience member to take in a free-with-admission concert from former early-90s KJ103 Hot 8 at 8 darlings Tony! Toni! Toné! Celebrating 25 years in the R&B business, if Bell Biv DeVoe can make a comeback, then these junior high dance-floor kings sure as heck can too. Feels good, don't it?
(Editor's Note: Patrick won a Tony! Toni! Toné! on the Hot 8 at 8 in 1991. Seriously.)
-_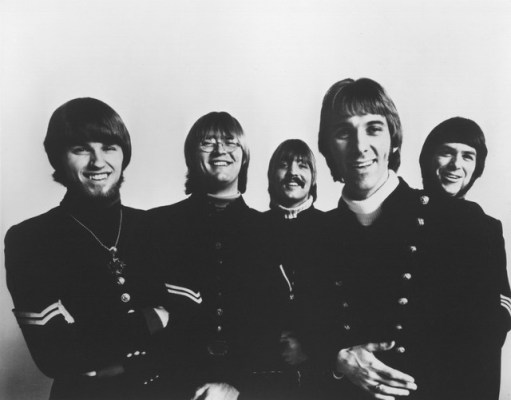 Gary Puckett and the Union Gap (7:30 p.m., Sept. 19th)
 "Young girl, get out of my mind, my love for you is way out of line!"
No, it's not a Midway carny's morning-after lamentations—it's the memorable chorus to Gary Puckett's 1968 paean to underage love, "Young Girl." See the 75-year-old rocker perform that and other barely legal hits such as "Lady Willpower" and "This Girl is a Woman Now." live and in person, possibly with a nubile month of May lover of your December own, held tightly in your frail, withered arms.
 _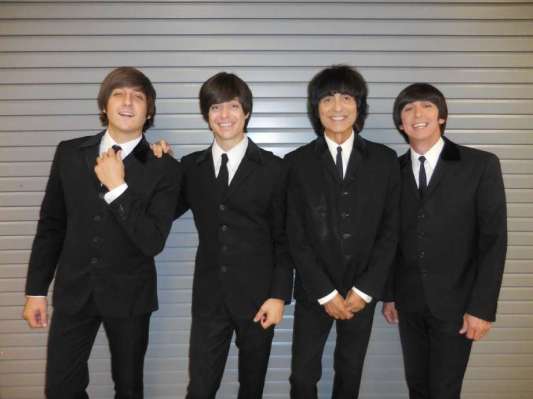 BeatleMania Live! (8:00 p.m., Sept. 16th)
If you're a lifelong fan of the Lads from Liverpool but were woefully unable to buy the love of a $300 plus ticket price to see Macca when he both twisted and shouted at the Chesapeake recently, as someone who has seen BeatleMania Live! a little over ten times, I can promise you that this Fabricated Foursome won't let anyone in the audience down as they work through the long and winding career of the Moptops, from Ed Sullivan to Abbey Road, complete with Broadway-style scene and costume changes. And the best part? Baby, you don't need to be a rich man when it's included in the ticket price.
_
Dennis DeYoung (8:00 p.m., Sept. 23rd)
Earlier this year, I was lucky enough to see Styx perform at the Seven Clans First Council Casino in Newkirk, Oklahoma. It wasn't no Grand Illusion either—replacement vocalist Lawrence Gowan has done a stellar job as the band's frontman, replacing the theatricality-driven ego of Dennis DeYoung admirably. Still, there's something to be said for the original formula and Kilroy will most definitely be in attendance as DeYoung, the original voice of Styx, does a run through of his greatest hits, propped up by what seems to be a suitable enough backing band, creating an interesting contrast and comparison I'll be alone in the corner pondering, Hawgzilla sandwich from the Oklahoma Pork Council booth staining my just-purchased Dennis DeYoung 2017 commemorative tour tee.
-
"Come sail away!" I cry out to no one in particular. Follow Louis on Twitter at @LouisFowler.
Stay in touch
Sign up for our free newsletter