Being an obscure local social blog and everything, TLO doesn't have the time and / or resources to cover every interesting news story happening in the state. Being one of the newest contributors, I've been tasked with periodically recapping some of the important stories you may have missed....
-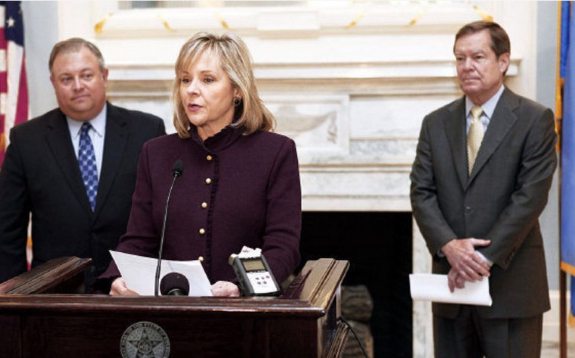 Gov. Fallin Announces Relief Package for Oil Companies with Hurt Feelings
Fallin began her remarks from the Devon Energy Governor's Mansion by stating that "Oil executives are our state's greatest treasure" before assuring that energy companies would receive aid for their recent loss of comfort.
Among the planned measures will be seizing Powerball winnings on behalf of affected companies, more social media memes expressing sympathy for the drop in oil prices and prosecuting people who suggest dropping tax incentives to return educational funding.
-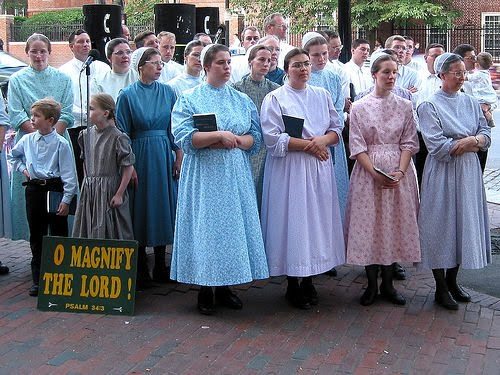 Home-schoolers Celebrate State Education Budget Cuts
A coalition of home-school advocates announced that they were "very pleased" with the recent announcement that every public and charter school in the state has undergone a series of budget cuts, resulting the loss of AP Training and STEM programs. "We've told everyone at length that public education doesn't work, and no one believed us. Now, with the help of state lawmakers who support us, we have proven it by taking away their money," said a spokesperson for the group.
The group added that this was possible by Jesus personally taking cash from the districts' bank accounts and returning it to heaven, as outlined in their civics textbook "Understanding Our Christian Nation," available now at Mardel.
-
Tower Theater Sign Explodes, Kills 67 Social Media Influencers
Tragedy struck Uptown Friday night when the planned relighting of the venerable Tower Theater sign resulted in a catastrophic explosion, killing 67 Social Media Influencers at the event and injuring over 100 more.
"There's smoke, and there's flames, now, and the sign is crashing to the ground, not quite to the street. Oh, the humanity, and all the people screaming around here!" said The Oklahoman's Steve Lackmeyer, who was streaming the event live in Periscope.
Investigators have determined the explosion was caused by a circuit overload as the sign's electricity was also being used to power a cockfight in one of the still-abandoned nearby storefronts. Queens Beauty Supply was converted into a makeshift morgue to house the dead.
"#FF to all the Social Media Gurus lost today," tweeted former Oklahoma City resident Dan Gordon. "I wish I was there to hashtag this with you. #prayers #okstandard"
-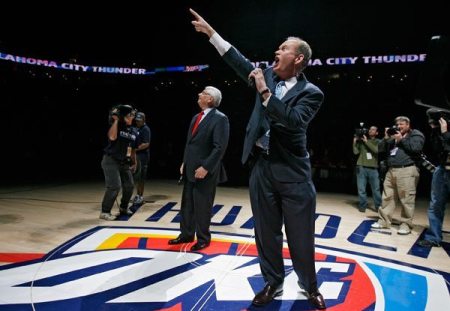 Local Man Confuses OKC Mayor with Wrestling Icon
Thomas Welling, 48, embarrassed himself and his co-workers at a local happy hour last Friday when he mistook Oklahoma City Mayor Mick Cornett with pro wrestling manager and promoter Jim Cornette.
"That's Mick Cornett? The manager of the Midnight Express? I loved him in Mid-South Wrestling!" Welling said loudly after another member of his party pointed him out. Welling continued to roll off a series of Cornette's accomplishments before shouting to the mayor, "Hey, Mick! I'm a big fan! Wooooo!"
Mayor Cornett then corrected Welling by pointing out that "Wooooo!" was a cheer associated with neither Cornette nor Cornett, but with 14-time champion Ric Flair instead.
-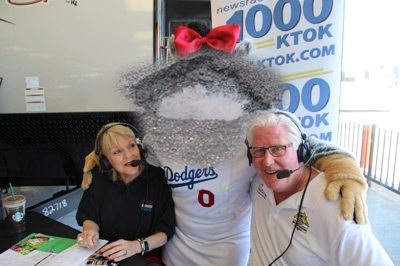 "Potter the Pothole" named new mascot of Oklahoma City Dodgers
Claiming the need to have a mascot that pays tribute to Oklahoma City's "rich traditions and history," the Oklahoma City Dodgers announced Potter the Pothole as the franchise's new mascot. He replaces Brooklyn and Brix, a pair of canine mascots that no one really understood.
"The Dodgers are proud to honor Oklahoma City's fine collection of historic potholes with Potter," said Angela Monroe, Dodger's Vice President of Marketing and Public Relations. "Now when a person drives over a pothole on their morning commute, they'll think about some Dodger's baseball."
The mascot was selected by Oklahoma City Public Schools elementary students, narrowly beating out Parker the Parking Meter and Priscilla the Prostitute in a public vote.
The team also announced that Potter will be sponsored by Hibdon Tire Plus.
-
Metal Pundits Denounce KATT for Violating "More Rock in 2015" Pledge
Local rock station KATT drew criticism this week for a marked decrease in the amount of rock played over the past calendar year, in spite of promises made by the station last January.
"We're very upset that we trusted our musical leaders to provide us with the rock they promised, and we've been left behind," said Midwest City metalhead Brandon Jeraldson, who pointed to statistics that showed a nine-percent drop in rocking out, a 15-percent decrease in headbanging, and a shocking 23-percent loss in killer riffs.
Stay in touch
Sign up for our free newsletter