Everything Else
How to make money like the richest Oklahomans…
12:12 PM EDT on September 17, 2013
Earlier this week, Forbes released its annual ranking of the 400 richest people in the USA. Six Oklahomans who I'm not yet related to made the list.
The Tulsa World has the details:
Forbes' latest annual ranking of the 400 richest Americans includes several billionaires with Oklahoma ties and omits an oilman who did not go off the list quietly.

Several Oklahomans made the magazine's list again this year. Continental Resources CEO Harold Hamm, who moved his oil and gas company from Enid to Oklahoma City last year, is the top Oklahoman - ranked at 33rd with $12.4 billion.

George Kaiser, who heads up Tulsa-based Kaiser-Francis Oil Corp. and is chairman of BOK Financial Corp., is listed at 40th with a fortune estimated at $10 billion.

Another Tulsan, Lynn Schusterman, is ranked 122nd at $3.8 billion. The Schusterman family sold privately held oil and gas producer Samson Resources Corp. to KKR & Co. for $7 billion in 2011.

The man whose private equity investment company bought Samson is a native Tulsan who is also on the Forbes list. KKR's co-CEO Henry Kravis is ranked 95th with $4.7 billion.

David Green of Oklahoma City, whose family owns Hobby Lobby and Mardel's, is at No. 90 with a $5 billion fortune. Oklahoma City's Tom and Judy Love, of the Love's convenience store chain, are jointly ranked 132nd at $3.6 billion.
When I see stories about America's best people (i.e. the rich), I wonder how they got their money. I've read lots of books about how to get rich, I've taken Dave Ramsey's advice and I even have a free savings account with my bank, yet somehow I'm still poor!
Because of that, I decided to figure out how these wealthy Oklahomans live and what they did to earn their wealth. Maybe by following their example, I'll be rich someday: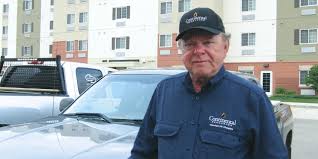 Harold Hamm:
CEO of Continental Resources
Net Worth: $12.4 billion

- Start an oil company. This will be a theme in this post. If you wanna be rich in Oklahoma, you should probably own a company in the energy industry or be related to someone who does. Don't be a dummy and work for one of these companies. You're only making the owner or shareholder richer.
- Have a classic rags to riches story. The son of a sharecropper, he worked his way up from nothing into one of the richest men in the world. That's admirable, and a big reason why people respect him more than other CEOs who came from Heritage Hall.
- Be a staunch Republican. By giving enough money to the party, you could be picked as Mitt Romney's energy advisor!
- Go out of your way to squash any information about your billion-dollar divorce. Also, don't sign a pre-nup. It's not like you could lose controlling interest in the company you started to the woman you left your first wife for.---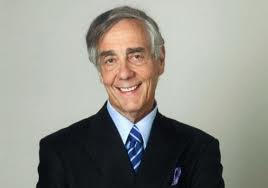 George Kaiser
Chairman of BOK Financial Corp
Net Worth: $10-billion
- Run a bank. Seriously, it's has to be awesome. You can charge people who are stuck in the 1990's ATM fees, which is basically holding their money for ransom. Also, if you destroy the economy by betting against mortgage futures, you will be bailed out by the government AND won't go to jail!
- Remember what I said about owning an oil company? Kaiser used oil money to buy Bank of Oklahoma. Seriously, are you guys listening to me... starting a f**king oil company.
- Be generous. He gives a lot of money away, and that's awesome. But let's not give these rich people too much credit for being philanthropists, please open your Bibles to Luke 21: 1-4.
- Look like the butler in a Scooby Doo cartoon. You know, the guy who you think may be the bad guy, but you realize he's not when he helps rescue the Harlem Globetrotters.
---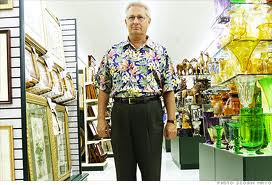 David Green
President, Hobby Lobby
Net Worth: $5-billion
- Run a business strictly on Biblical principles. Because, you know, slavery was allowed back then.
- Claim the US government devalues the "sanctity of life" because they require employee health plans to cover birth control expenses, yet do business with a country that denies basic human rights and carries out forced abortions. Makes sense.
- Give millions to Jerry Falwell and Oral Robert's University. The world needs more unwavering right-wing nutjobs.
- Really really really like the bible. For example, give your son the money to start a nationwide Christian book store, or buy every old bible in existence.
- Three words. Live. Laugh. Love.
---
Lynn Schusterman
Unemployed
Net Worth: $3.8-billion
- Come from a wealthy family and marry well. Is that sexist? If so, sometimes the truth is sexist. Seriously, we need more women billionaires.
- Have I told you guys to start an oil company? WHAT THE F**K ARE YOU WAITING FOR!?!? Her husband owned an oil pipeline business and divided it into an investment company and then passed away.
- Put billions of dollars in a trust and give away the profits. Lynn gives 75% to Jewish causes around the world and 25% to Oklahoma causes. That's pretty bad ass, and reminds me that I should probably convert to judaism.
---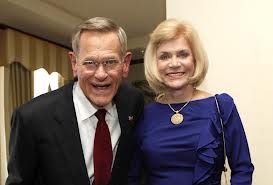 Tom and Judy Love
Love's Family Stores
Net Worth: $3.6 billion

- Open a gas station. You know all those oil and gas people mentioned above? Well, it has to get to the general public somehow. That's where gas stations come in, after refinement some of that oil is turned into gasoline which we put in our cars. But there isn't a lot of markup in gas prices, so for gas stations to make money they have to sell other stuff... like hotdogs and tornadoes.
- Create a new niche in the market. They were pioneers in the "travel stop" and beef jerky markets.
- Lie about having clean bathrooms.
- Give a 10% discount to truck stop hookers. Okay, Love's doesn't do that, but don't you think it would be a great marketing idea? They'd probably need to give a discount to the Video Vigilante, too.
- Be an adorable couple in every picture ever taken. How could you not Love's that couple!
---
That's the end of Forbes' list of billionaire Oklahoman's. I hope this helps you on your way to becoming super wealthy. Also, keep in mind that there are roughly 3-million people living in Oklahoma. Six of them control $34.4 billion. We've got them outnumbered.
Just FYI: I'll be emceeing at the Loony Bin comedy club this Wednesday through Sunday. Come out to hear me tell some jokes!
You can find Spencer eating ramen noodles in his efficiency apartment or telling jokes on Twitter: @SpencerLenox.
Stay in touch
Sign up for our free newsletter