ICYMI
2013 "Worst of OKC" Recap
10:15 AM EDT on September 3, 2013
That was fun.
After three weeks and over 40,000 votes (it was way less but I'm too lazy to add them all up), Patrick and I decided to recap at the worst things this town has to offer.
Here's our "2013 Worst of OKC" recap: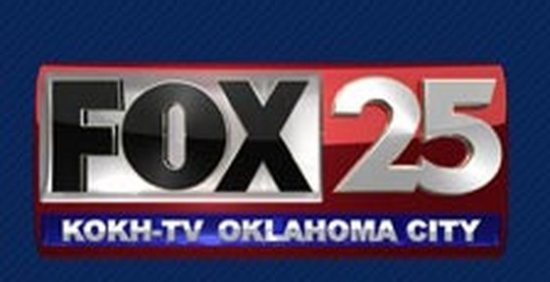 Worst News Station:  KOKH FOX 25
Who knew less Speno would make anything worse? Apparently you all do not like this newscast, a whole bunch. That must mean you really hate things that are bad, so I can't blame you. - Joel
KOKH - Channel 25 (47%, 861 Votes)
KFOR - Channel 4 (24%, 446 Votes)
KWTV - Channel 9 (15%, 278 Votes)
KOCO - Channel 5 (14%, 241 Votes)
-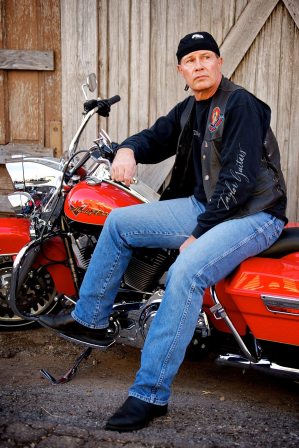 Worst Anchorman: Stan Miller KWTV 9
In all fairness, Stan is better at reading a teleprompter than he is looking cool on a motorcycle. - Patrick
Stan Miller (35%, 507 Votes)
Paul Folger (28%, 398 Votes)
Kelly Ogle (18%, 254 Votes)
Wendell Edwards (11%, 158 Votes)
Kevin Ogle (8%, 121 Votes)
-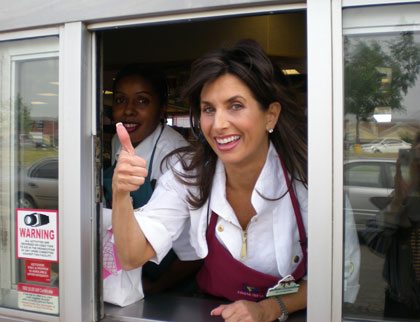 Worst Anchorwoman: KWTV 9
With four nominees each receiving over 20% of the vote, this was one of our closer categories. - Patrick
Robin Marsh (30%, 458 Votes)
Meg Alexander (24%, 364 Votes)
Amanda Taylor (20%, 312 Votes)
Linda Cavanaugh (20%, 309 Votes)
Jessica Schambach (6%, 82 Votes)
-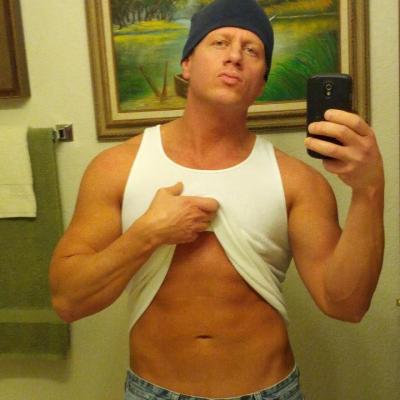 Worst Weatherperson: Aaron Tuttle
Ignore the fact that an emotional Facebook addict with flat abs won this category. How did 8% vote for Emily Sutton? They're probably the same people who laugh during Bambi. - Patrick
Aaron Tuttle (42%, 811 Votes)
Mike Morgan (31%, 611 Votes)
David Payne (11%, 216 Votes)
Emily Sutton (8%, 159 Votes)
Damon Lane (8%, 154 Votes)
-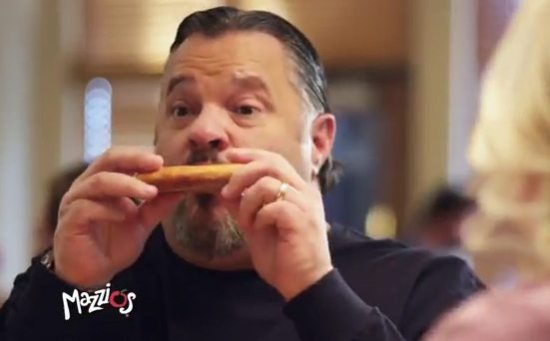 Worst Sports Media Personality: Regular Jim Traber, WWLS The Sports Animal
This was the closest category. Regular Jim Traber edged his arch-enemy Jenni Carlson by 1% (30-votes). Please don't tell Jim about this. I don't want him chasing me down in his golf cart like I'm a Japanese pitcher and / or Mazzio's Pizza delivery guy who forgot extra ranch. - Patrick
Jim Traber (31%, 567 Votes)
Jenni Carlson (30%, 537 Votes)
Al Eschbach (20%, 357 Votes)
Dean Blevins (12%, 208 Votes)
Bob Barry Jr. (7%, 136 Votes)
-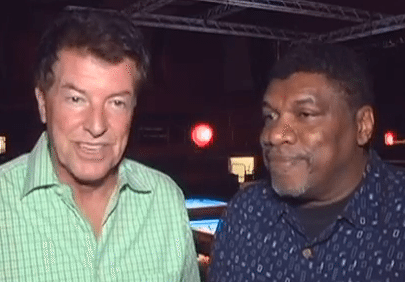 Worst Morning Radio Crew: Jack & Ron 98.9 KISS FM
They've won "The Morning Zoo" category in the Gazette's "Best Of" and our "Worst Of" for two years in a row. With that being the case, you'd think they would be more entertaining. - Patrick
Jack & Ron (38%, 436 Votes)
Joey & Heather (23%, 262 Votes)
Rick & Brad (22%, 252 Votes)
Magic Man (10%, 108 Votes)
Ben Allen (7%, 77 Votes)
-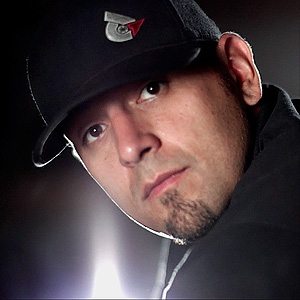 Worst Douchebag: Big Chief
So, apparently this guy's fans hit up several street racing message boards encouraging people to vote. Wait, let me re-phrase that. Apparently Big Chief posing as a fan hit up several message boards encouraging people to vote. On this site. For worst douchebag. On behalf of everyone who wanted Christina Fallin to finish second, we salute you. - Patrick
Big Chief (59%, 2,309 Votes)
Christina Fallin (15%, 599 Votes)
New Wayne Coyne (12%, 491 Votes)
Jack McBride (11%, 448 Votes)
Morgan Chesky (3%, 85 Votes)
-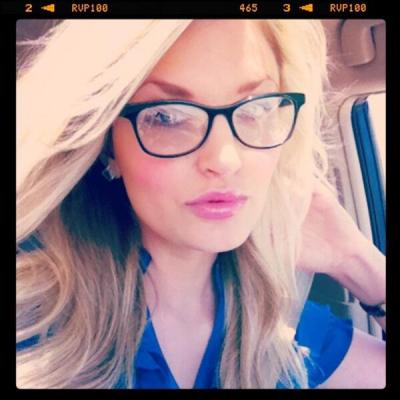 Worst Person to Follow on Social Media: Abigail Ogle
She sure is a looker, that Abigail Ogle. Good thing I wrote a post allowing people to vote her the worst of something. At least we've gotten it out-of-the-way so any time we spend together won't be as weird and awkward. I'm kidding. It's gonna be stupid awkward. - Joel
Abigail Ogle (39%, 287 Votes)
Dean Blevins (28%, 207 Votes)
Dan Gordon (17%, 126 Votes)
Steve Lackmeyer (13%, 99 Votes)
Kevin Durant (3%, 22 Vot
-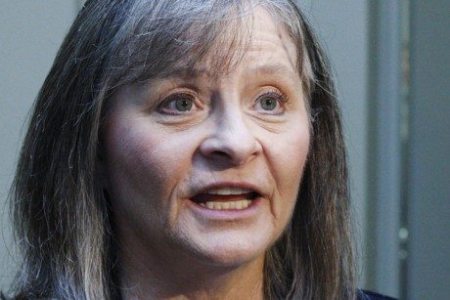 Worst of OKC Politician: Sally Kern
Sally Kern wins again! Good for her. As a congratulations, I'd like to invite Sally to the Gospel Brunch at the Boom next Sunday. - Joel
Sally Kern (58%, 780 Votes)
Mary Fallin (18%, 238 Votes)
Jim Inhofe (16%, 208 Votes)
Josh Cockroft (6%, 75 Votes)
Dennis Johnson (2%, 34 Votes)
-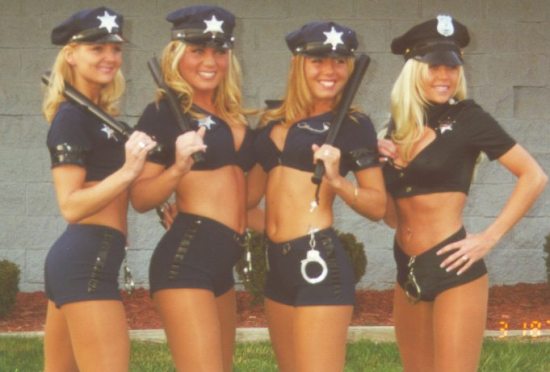 Worst Suburban Police Force: Valley Brook
For my money, there's no "worst" of any police force. At all. Love them all. All of them. So cool and nice. And awesome. Just wanted to share that with everyone. Love all the police, everywhere, always. - Joel
Valley Brook Police Department (40%, 392 Votes)
Edmond Police Department (20%, 192 Votes)
Nichols Hills Police Department (15%, 143 Votes)
Norman Police Department (14%, 134 Votes)
Bethany / Warr Acres Police Department (11%, 116 Votes)
-
Worst Place to Be Seen: Hobie Point at Lake Hefner
We'd also like to invite Sally Kern to meet us here for a morning jog before we go to brunch. - Joel
Hobie Point at Lake Hefner (39%, 430 Votes)
Super Wal-Mart (27%, 293 Votes)
Coyote Ugly (16%, 178 Votes)
Oklahoma State Fair (12%, 135 Votes)
State Capitol (6%, 65 Votes)
-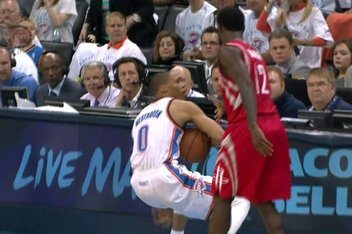 Worst Public Enemy of the Thunder Cult: Patrick Beverley
As punishment for trying to kill Russell Westbrook as he was calling a timeout, Patrick Beverley should be forced to hangout with that kid from Thunderstruck. - Patrick
Patrick Beverley (44%, 379 Votes)
The Lady Who Called A Thunder Girl "Chunky" (21%, 177 Votes)
James Harden (14%, 116 Votes)
Macklemore (13%, 108 Votes)
Angry Memphis Blogger (8%, 76 Votes)
-
Worst Place to Shop (A.K.A. Businesses That Will Never Advertise With Us): Mathis Brothers
I guess if you didn't care for -"Did you have a chance to check out our clearance area for couches? We've got great deals back there." No. I'm writing. "Ok. Fair enough. I'll go ahead be right here. Name is Carl!" Go to hell Carl. Anyway- "Hi! I'm Margaret!" Dammit. Dammit all. - Joel
Mathis Brothers (35%, 509 Votes)
Hobby Lobby (29%, 423 Votes)
Whole Foods (16%, 235 Votes)
Old Paris Flea Market (12%, 173 Votes)
Outlet Stores (8%, 98 Votes)
-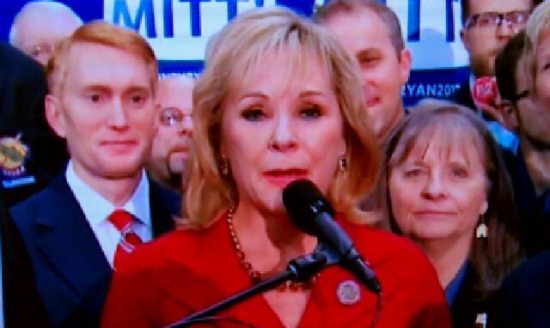 Worst Thing About OKC: Derplahomans
You suck, Obama.
Derplahomans (45%, 558 Votes)
Alcohol Laws (31%, 381 Votes)
Gary England Retiring (9%, 114 Votes)
Inferiority Complex (9%, 111 Votes)
Extreme Weather (6%, 75 Votes)
-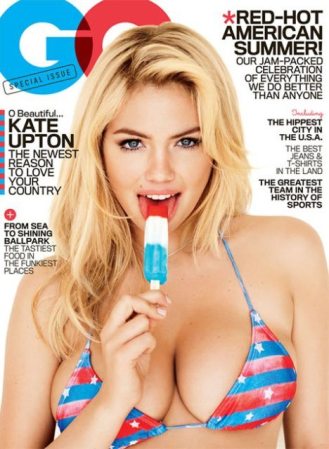 Worst Thing About The Lost Ogle: Nothing!
You guys sure do love us! A whole lot! That or I had to go to 5,278 different computers around town and vote. You decide which is more likely.
"Nothing! For an obscure local social blog, you guys are perfect." (94%, 5,278 Votes)
Too Political (2%, 123 Votes)
Too Misogynistic (2%, 87 Votes)
Not As Good As It Used To Be (1%, 77 Votes)
Typos (1%, 69 Votes)
Stay in touch
Sign up for our free newsletter