OKC Media
OKC Media Update: Sports Radio, Departing News Personalities and Morgan Chesky's Attractive Sister
2:28 PM EDT on July 19, 2013
There's been some moving and shaking in the local media over the last few weeks. I haven't really got a chance to write about it any of it, so let's go ahead and do that now.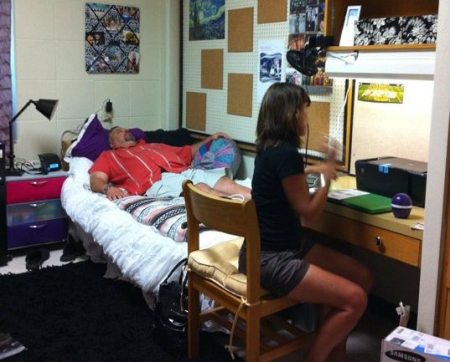 Sports Radio:
As we first reported last week, Tyler Media is flipping 107.7FM KRXO to a sports radio format in August. Since we broke the news, there have been a lot of rumors as to who is joining the new station. We've addressed some of this on Twitter and Facebook, but I thought I'd officially clarify them here.
This is what we know:
• Mike Steely and "Lump" are officially leaving the Sports Animal to host KRXO's new morning show. Curtis Fitzpatrick is staying behind because he's kind of boring and his wife works in sales for Cumulus. They'll be joined in the morning by social media savvy John Rohde, who is leaving the Oklahoman sports department after a 26-year run. There's no word on what the new morning show will be called. I hope they go with either "Two Angry Old Men and Fart Jokes" and/or "Tony Dorhutt."
• Tyler Media made a run at Mark Rodgers, but he decided to stay with The Sports Animal. They still may pursue Regular Jim Traber. His contract with The Sports Animal is up in October. I'm thinking we'll know something before then. If they really want Jim (and can afford him) it would make sense to work out a deal to get Jim off the air before football season begins. He still wouldn't be able to join KRXO until October, but I think they'd be better off paying him to not be on The Sports Animal for a few months.
• Tyler should be announcing more stuff in the coming weeks. I still hope they're able to get some "fresh voices" from other markets or media outlets. Hopefully it doesn't become the "other" Sports Animal.
---
News Media Update: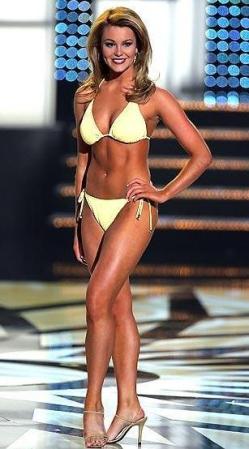 • Former Miss America and News 9 at 4:00 co-anchor Lauren Nelson will not be returning to work after her maternity leave is up. Apparently she wants to be a full time hot church mom. News 9 is also losing anchor/ reporter Lisa Monahan. One rumor I heard is that Lisa wanted Lauren's job, didn't get it, and decided to quit. Good for her. Let's hope and pray that she goes back into photography.
• KOCO and their Sports Director Bob Irzyk are parting ways. Remember him? I don't either. He never seemed to be a good fit. He lacked local connections and couldn't even get a sports radio gig. I think it's because his name doesn't have enough vowels. KOCO also lost their back-up meteorologist Rusty McCranie. He left for Florida.
---
Morgan Chesky's Hot Sister
Back when we counted down the 20 Hottest Women in the OKC Media, I told you about the weird email that KOCO's Morgan Chesky sent us when he moved to the market. It was weird because we thought it came from a girl, and not from some dude who looks like he should be on Big Brother.
Anyway, I went to Morgan's Instagram page to find a pic for the post and stumbled across this: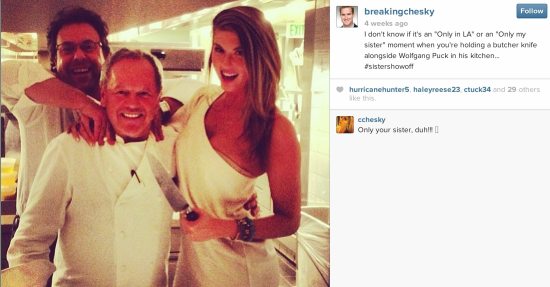 Uhm, okay. I decided to do some Googling and yada yada yada, his sister (Caitlin Chesky) apparently posed for one of those Tempe 10 knockoff college swimsuit calendars. We totally need to make one of those, by the way.
Here are some pics: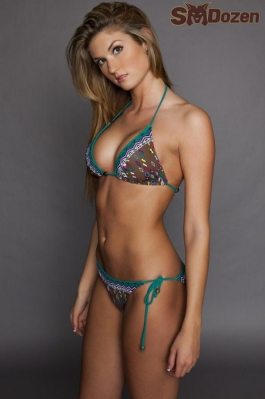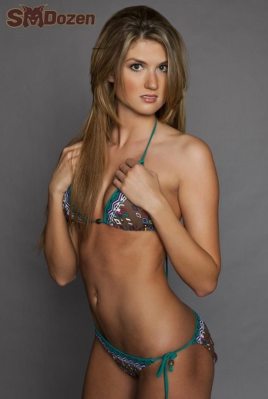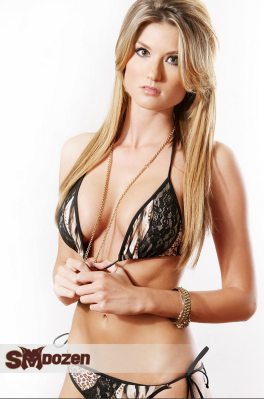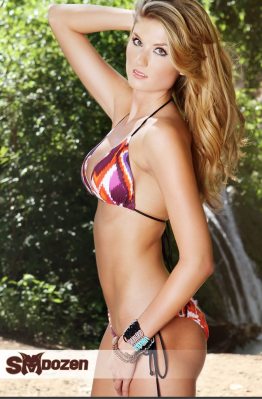 You know, I think it's time for Morgan to bring his sister out to Oklahoma City. Maybe we can get her a gig on KSBI or something.
Stay in touch
Sign up for our free newsletter