Everything Else
Top 20 Photographs in TLO History (20 – 16)
9:00 AM EDT on May 15, 2013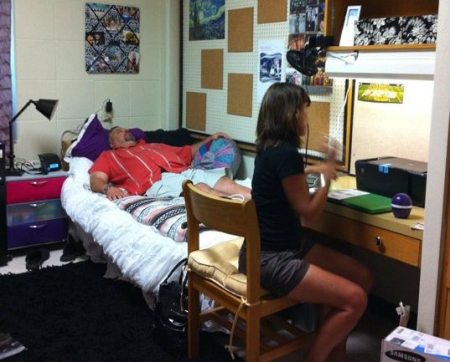 This website has been around for six years now. In those six years a lot has happened to me personally. Let me get into that real quick (Editors Note: Joel wrote the single saddest, and longest story, I've ever read. No one wants to read that. Let me explain what we are doing. As part of our birthday celebrations, I thought it would be a good time to get nostalgic and countdown the most memorable photos we've posted over the years. For that task, I contacted Joel. And here we are). That's when I got the text from Patrick asking if I wanted to write about photos, so I crawled off the top of the Bricktown Parking Garage and decided to write!
There's a lot of reasons people like photographs. Well, non-blind folks anyway. Each day there are 4,895,032,345,912,453 pics added to the internet. While that number may seem like a lot, it is, because I just made it up. After a weekend at TLO headquarters we decided these are the best 20 that have appeared on this site in the last six years. Sure, none of them involve me, but that's a good thing. For you.
-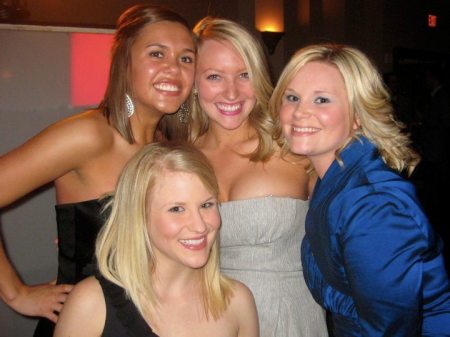 20. Emily Virgin Supporters
Date: October 11th, 2010
Post: Emily Virgin has some fun friends
What we said: If it's not too obvious, I guess we should point out that the girl with the large, uhm, gray dress is the same girl who wrote "Suck on that, Lost Ogle" on Emily's Facebook page. I guess our follow-up question to that comment is "Where do we sign up?" or as Dean Blevins would probably say, "How soon?"
What we Learned: That Emily Virgin and her friends are kind of cool and that this countdown probably doesn't need 20 spots.
-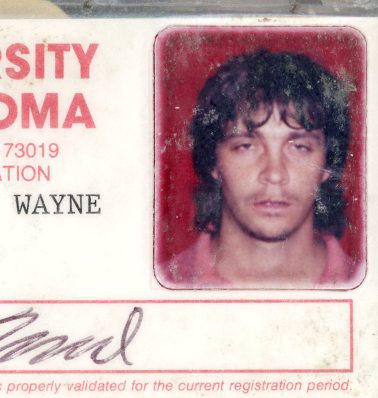 19. Berry Tramel College ID
Date: July 30th, 2012
Post: "Berry Tramel's Old College ID is a Thing of Beauty"
What we said: Well, I guess we finally know who abducted those two girls from the state fair in the early 80s.
What we Learned: There was a time, before the internet of course, where you could hide certain things about your past. You could create a present life for yourself by just using words. "Drugs? No! I've never done them." and there was no way to prove otherwise. Well, thanks to the internet that time is over. If you've done anything, ever, it's gonna creep up on you. Like the time you went to get your college ID picture taken after a wake n' bake session. He's either "Snoop Dogg Lion" level of high or he's making the most bored face humanity has ever seen. Either way, thanks internet!
-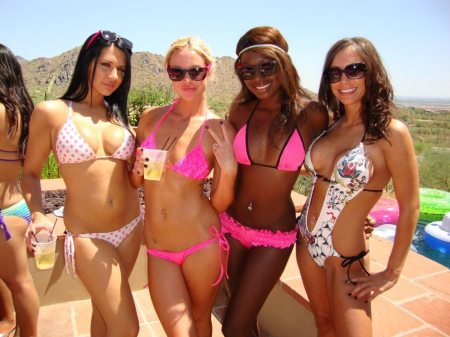 18. Tiffany Tatro and friends
Date: January 26th, 2012
Post: "We'd like to Officially Welcome KOKH's Tiffany Tatro to Oklahoma City"
What we said: If I could go back in time and change anything about me or my life, I'd try to figure out a way to be tall and athletic. If that didn't work, I'd just make sure I enrolled for a semester of college at ASU. The girls there are wild and crazy and usually attractive. They also do things like post pictures like this on Facebook.
What we learned: Look at that. A picture of women who will never talk me. This doesn't make them unique, this makes them women. I'm just curious if that picture accidentally made it's way into her application file at KOKH? I'm not sure what she's wearing. A one piece? I don't know that it matters. I do know attractive women should wear things like that more often. That'd be rad.
-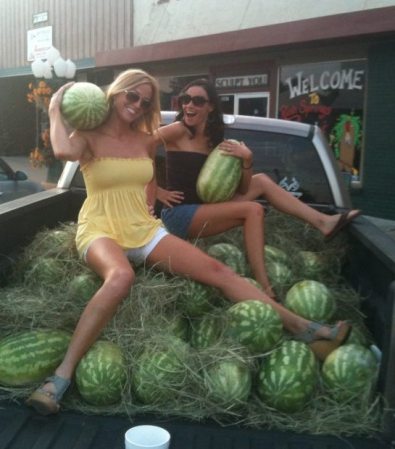 17. Joleen Chaney and Bobbie Miller Laying Watermelons
Post: Joleen Chaney can't be stopped…
What we said: (The photo) captures the fun spirit of Joleen and her BFF (and KFOR coworker) Bobbie Miller, but it also makes you ponder odd life questions like how do you become a KFOR cameraman or what would it be like to transform into a bale of hay for a couple of minutes.
What we learned:  That Joleen Chaney has been in a bunch of photos on this site, and somehow that's the most memorable one. You think it would be better.
-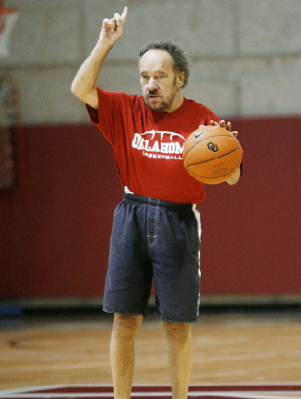 16. Al Eschbach Swim Trunks
Post: The Local Media is Ballin
What we said: On Wednesday, there was a media basketball game at the University of Oklahoma, featuring such luminaries as Al Eschbach (pictured hatless for the first time in history), Mark Rodgers, and John Helsley. James Hale also participated, which is strange, since this was supposed to be a media basketball game and it certainly seems like he's on the payroll of the OU athletics department.
What we learned: That some men wear swim trunks to the gym.
-
That's it for today. 15 - 11 will be up tomorrow.
Stay in touch
Sign up for our free newsletter