Everything Else
20 Oklahoma Halloween Costume Ideas (2 of 2)
1:30 PM EDT on October 4, 2012
Earlier today, we counted down the first 10 of our 20 Oklahoma Halloween Costume Ideas for 2012. In that post, I plugged the Wholesale Halloween Costumes affiliate program that we recently joined. I did this because we want to get rich. Seriously, if you're not going to dress up as any of our Oklahoma selections, check out their supply of costumes. Some of them are funny, like this one: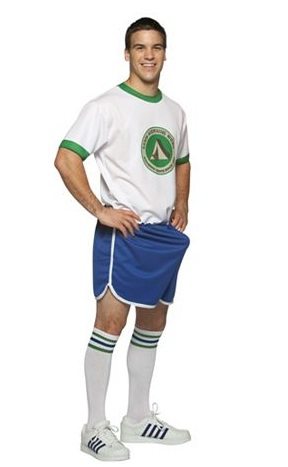 Yeah, I'm immature. Anyway, to the Oklahoma costumes. If you missed the first half, you can view it here.
10. The Unidentified Dead Man from 1981
Sure, this costume will lead to a major buzz kill at whatever party you attend, and some drunk guy may mistake you for a large piece of beef jerky, but at least it will scare the crap out of both grown men and small children. Isn't that the whole point of Halloween? Also, maybe you'll help identify the guy. That would be nice.
p.s. - Be sure to wear a blue OSBI shirt and break your clavicle.
-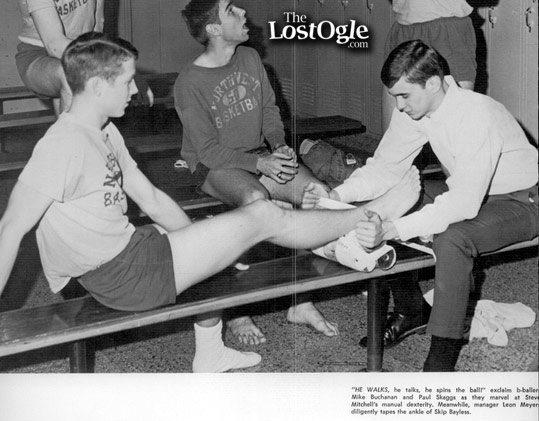 9. Skip Bayless: High School Sports Hero
Just go to Twid's Sporting Goods and order a purple Northwest Classen basketball jersey with "Bayless" and the number 23 on the back. When you show up at your party, compare yourself to Pistol Pete and brag about your high school basketball stats. After that, bother everyone with incessant discussions about Russell Westbrook, LeBron James and Tim Tebow.
-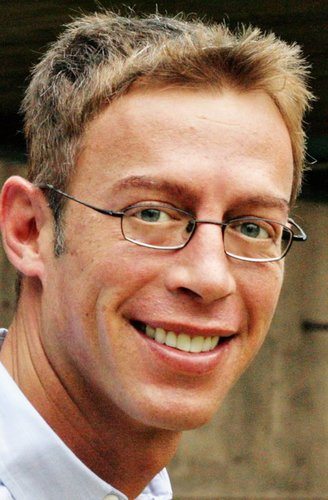 8. Dan Gordon
This one would be easy. Just wear a suit, fashionable jewelry and spend a bunch of time in the corner of a room tweeting on your iPhone. Half way through the Halloween party, suddenly explain that you're about to reach a milestone tweet, make a super big deal about it, and then send out something really anti-climatic and disappointing.
-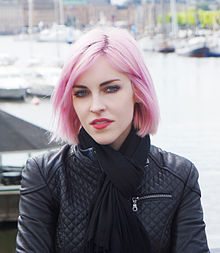 7. Christina Fallin's Wikipedia Page Editor
Did you know Christina Fallin has a Wikipedia entry? Well, she does. If you feel like a worthless, minuscule human being right now, you probably should.
Anyway, to dress up like Christina Fallin's Wikipedia Page Editor, dye your hair pink, wear a Chanel scarf and marry someone. At the end of the night, file for an annulment and marry someone else. After you do all this, go and update Christina Fallin's Wikipedia page.
-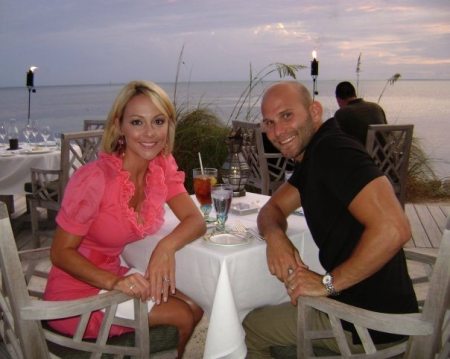 6. Ryan Tate
This would be a great costume if you are throwing a big Halloween party. Simply shave your head, wear a muscle suit and walk around with two inflatable blow-up dolls. One doll would represent your wife, the other would be your mistress. When the party guests arrive, start things off with a big prayer. Then, once the prayer is finished, proceed to demean, bully and humiliate everyone and outsource your party guests to the Philippines.
-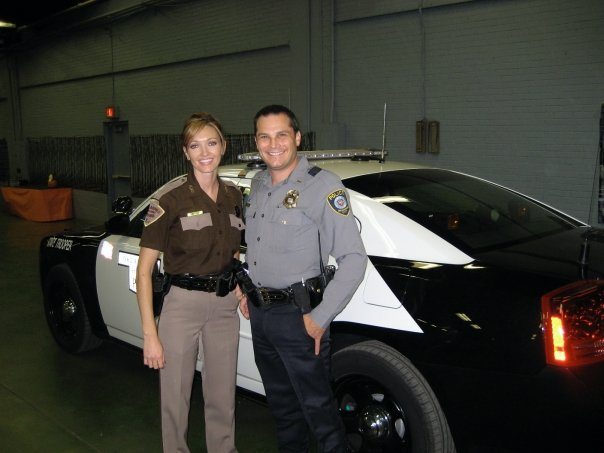 5. OHP Trooper Kera Philippi
This is perfect for that girl who wants to be a sexy cop, but it would be a better if you were attractive OHP Trooper Kera Philippi.
-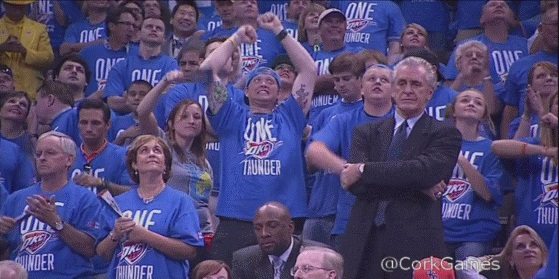 4. OKC Thunder Playoff Fans
If you're like me, you probably have a dozen or so of those worthless Hane's Beefy Tees Thunder Playoff shirts that you keep but never wear. Why don't you and your friends put them to good use by being a large group of Thunder Playoff fans for Halloween? That's actually a pretty damn good idea.
-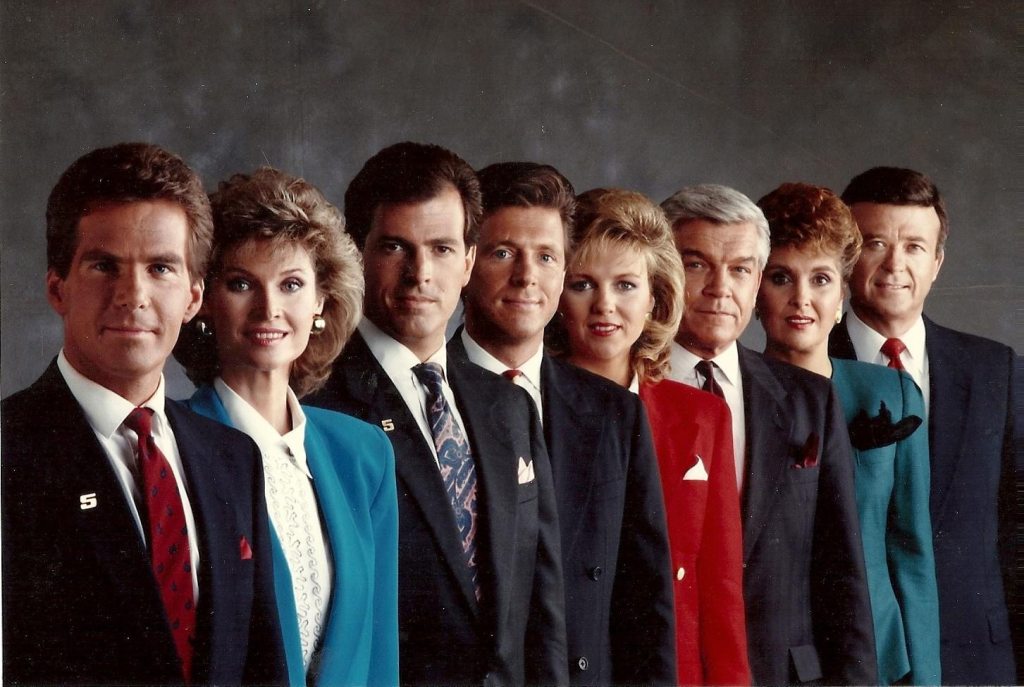 3. 1980s Channel 5 News Team
Admit it. You've always wanted an excuse to either feather your hair, wear shoulder pads, or pretend you're Dean Blevins. Here's that opportunity.
-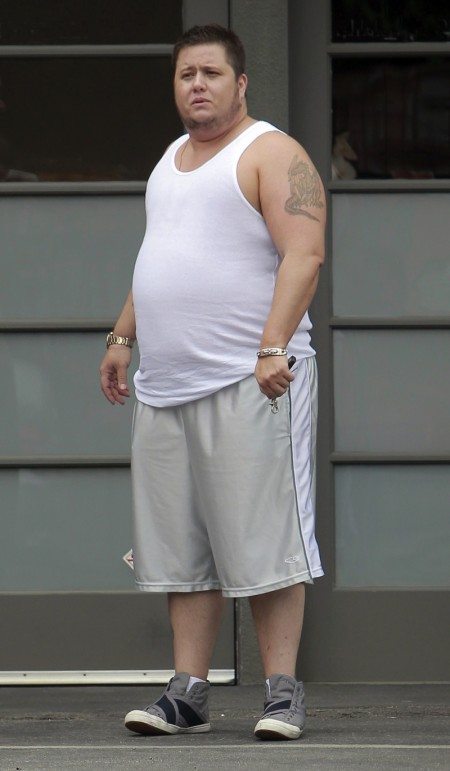 2. Regular Jim Traber or Chaz Bono
Other than suggesting that you walk around with a slice of Mazzio's pizza, I'm not sure what else to add here.
-
1. Oklahoman Sports Department Google Hangout 
This was originally going to be College Boomer Tramel, but after watching this video of the Oklahoman Sports Department during a Google Hangout session, I had to change it.
-
Anyway, those our 2012 Oklahoma Halloween Costume Ideas. If you missed the first half, you can view it here.
Stay in touch
Sign up for our free newsletter