Everything Else
Lawyers, Beavers and Ghouls, Oh My!
12:00 PM EDT on September 24, 2008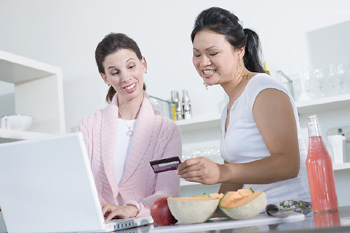 Since most of our readers are loyal, independently wealthy consumers with expendable incomes and a taste for cantaloupe, there is a good chance that you've already noticed and clicked on the three relatively new advertisements to the left of the screen. There's also a good chance you bought something from these people or told all your rich friends about them. There's also a chance that none of that is true.
Anyway, if you're not one of "those" people (i.e. "new to the site" or "insanely lazy"), I figured I should try my best to explain what these ads are all about. The last time I tried to explain something I ended up divorced, so I guess there is a slight risk with doing this. Lets just hope that none of these folks cancel their deals after reading this stuff.
Check it out after the jump: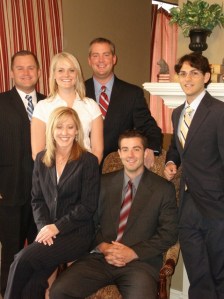 Evans and Davis Law Firm
A while back, you may have heard the rumor that a local media dude was threatening to sue us because we made fun of him. Well, the rumor is true, but so far nothing has come of it. However, since we got a bank to be our first big advertiser, we figured it would be a good idea to get a law firm to be our second. That way, we can hopefully protect our assets and scare people from suing us.
Fortunately for us, that amazingly intimidating firm is Evans & Davis Attorneys. Granted, libel, slander and annoying frivolous lawsuit litigation isn't their number one specialty "" and they haven't really agreed to represent us "" but they really can serve all your other legal needs. In fact, Clark Matthews has already contacted the firm about suing his nosy neighbor, setting up his grantor retained annuity trust, and patenting his Eddie Sutton sobriety doll. He's even challenged the dude to the right to a game of speed checkers.
Also, no word yet on if the ladies are single.
-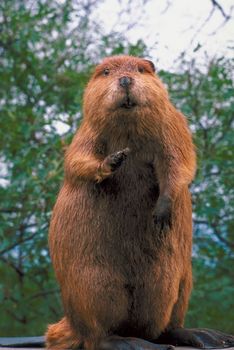 Mountain Vista: Beaver Bend's Best View
A few weeks ago, I purchased something called a "Beaver Stick" from some drunk Caucasian art teacher at a Native American art show near the State Capital. That's why I was a bit skeptical when I first heard that this place wanted to place an advertisement. Seriously, we thought it was Ashlynn Brooke playing another cruel prank on us or something.
Anyway, we did some research and discovered that this place is actually legit! We also learned that it is located in the pristine and beautiful forests of Southeastern Oklahoma and serves as a desirable a vacation destination for you and your family.
We also learned that it's nowhere near the towns of Beaver or Hooker. We're not sure if that's a good or bad thing.
-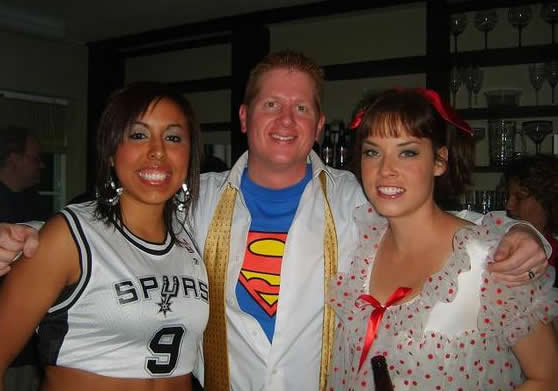 Ghouls Gone Wild Halloween Parade
The Ghouls Gone Wild Parade is the fun, exciting and hopefully annual Halloween Parade put on by The Oklahoma Gazette and the Flaming Lips. It's essentially the opposite of the Centennial Parade (not boring!) and just like last year will feature the Flaming Lips and the March of 1,000 Flaming Skeletons. Hopefully next year they'll take our advice and have the March of 1,000 Pink Bikinis! If you want to volunteer (and maybe even harass their ass-pub), click here.
-
So there you have it, those are our new advertisers. If you'd like to join The Lost Ogle advertising club, check out our advertising page.
Stay in touch
Sign up for our free newsletter