Everything Else
Washed-Up Indie Rocker Makes Cringey Bombing Reference at OKC Concert…
10:33 AM EDT on October 27, 2023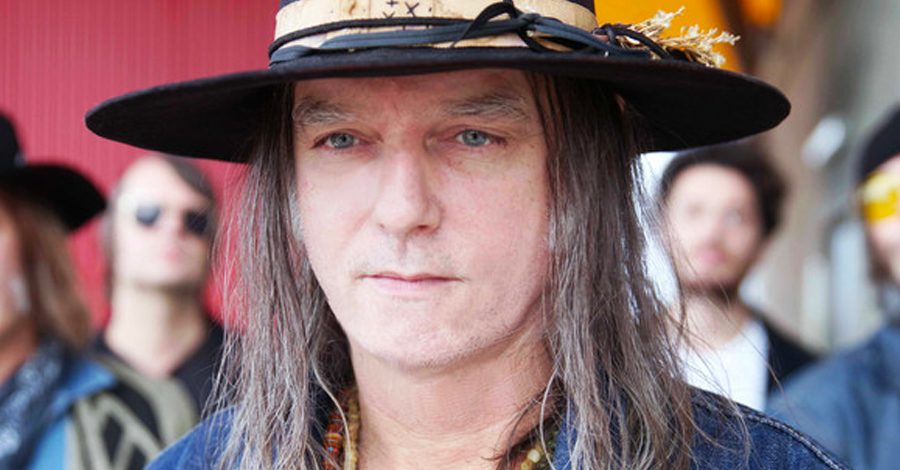 On Wednesday night, I debated checking out the Brian Jonestown Massacre show at Beer City Music Hall on the edge of downtown. 
I doubt you've ever heard of them, but like most indie music snobs who once had a radio show on 105.3 The Spy, I became familiar with the band's work – and their infamous frontman Anton Newcombe – from the famed indie music documentary DIG! (available on Tubi), and have always dug their throwback 60s-inspired psychedelia sound.
I ended up skipping the show to stay at home and watch the Thunder torch the Bulls like the Great Chicago Fire of 1871, so I fortunately didn't get to see Anton lose his cool on an audience member, and say he would blow the motherfucker up like the Alfred P. Murrah Federal Building.
Check this out:
Unless it involves racism, Ryan Walters, or someone from Houston calling a Thunder Girl "chunky," I generally try not to get too fired up when people say intentionally offensive things to provoke a reaction from the masses. 
But the OKC bombing is where I draw the line. 
I was born and raised in Oklahoma City, knew someone who died in the bombing, and even attended the memorial ceremony at the State Fairgrounds. I'll never forget that day, the pain it caused me and everyone else in the city, and driving around for weeks with my headlights on during the day while wearing an "Up Yours, Connie Chung" t-shirt and listening to The KATT's bombing-version of the Lightning Crashes.
If some has-been musician wants to take the bombing's name in vain while on tour, all power to him, just don't be surprised if something bad happens to the Ryder truck hauling their equipment when they stop at the Love's in Ardmore to get gas.
All that being said, if I was going to give one dude a pass for using a tasteless OKC bombing metaphor to provoke an OKC crowd, it would probably be Anton Newcombe – the founder and lead singer of a band whose name references one of the largest mass murders/suicides in world history. 
For the unaware, Anton is basically the Tucker Carlson of washed-up musicians and heroin addicts. Being combative and pissing people off is part of his act. In fact, outside of listening to mildly enjoyable 60s-infused psychedelic rock and roll from a band that peaked in 2003, about the only reason to go a Brian Jonestown Massacre show is to see Anton get in a fight with the tambourine player or lose his cool with an audience member.
Additionally, Anton was in Oklahoma City, and only half a mile from a National Memorial that remembers and commemorates that tragic day in American history when 168 people – including 19 children – were senselessly murdered by an insane gun nut and some of his militia buddies, so threatening an audience member by using a tasteless bombing metaphor in front of a hometown crowd was probably on his bucket list. 
Despite those excuses, I still wish someone from the audience would have rushed on the stage and knocked Anton out like one of his old heroin hits. That would have been fun to watch. 
Although Anton is and was an asshole for mocking the deaths of 168 people, he's apparently had it with Oklahoma. Good for us, huh? In fact, he now hates our state so much that he tagged Wayne Coyne after the show to complain. He also shared some video of the show.
Okay, if I had some dude on shrooms yelling "Yeeeeaaaah" at me like a dying donkey while I was trying to play music, I'd probably lose my cool and say something stupid, too.
That being said, who's he disappointed in? Himself? Also, why's he complaining to Wayne Coyne? Did he think the old geezer was going to roll out in a hamster ball with a confetti cannon and a couple of people dressed in bunny suits to defend him? Wayne was probably at home changing one of his kids' diapers while watching YouTube music video reactions to his old music. This is 2023. Not 2003.
I think I speak on behalf of everyone from Oklahoma City when I say that I wish Anton the best of luck in never setting foot in our state again. Don't let the door hit you on the way out, you washed-up ass wipe.
Stay with The Lost Ogle. We'll keep you advised. 
Stay in touch
Sign up for our free newsletter