Everything Else
Do's and Don'ts for the OKC Festival of the Arts
9:25 AM EDT on April 21, 2022
They say April showers bring May flowers, but for longer than I've been alive they have also brought Oklahoma's annual Festival of the Arts, currently open now through Sunday in downtown Bicentennial Park.
For those who have never attended this celebration of artists and their art, or perhaps need a refresher (it's been a rough couple of years), we've assembled a helpful list of do's and don't for those who plan to attend.
Check it out: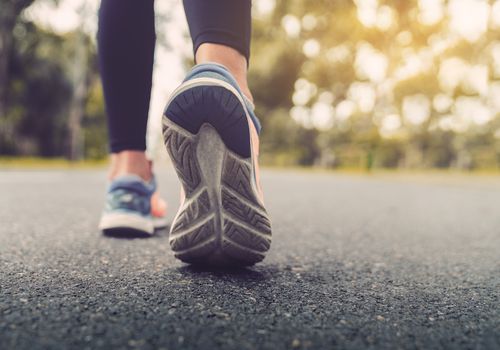 DO: WEAR GOOD SHOES
Whether you're hiking from your parking spot to the festival, standing in line for food, or shuffling from tent to tent enjoying the art we all pretend to understand, you'll be spending a lot of time on your feet at the Festival of the Arts. Of all the things for sale at the festival, Dr. Scholl's Shoe Inserts are not one of them. Fashion rules confuse me, like when to stop wearing white each year or if mullets are back in style or not, but one thing I do know is that good walking shoes are always seasonable at the Festival of the Arts.
DON'T: WEAR CROCS
The last two years have been pretty casual. It's been great having a bar of soap last six months, but as we begin to reemerge into society it's time to retire those sweatpants and start dressing like adults again. I know Crocs are comfortable and convenient but it's time to pull out your old shoes with laces and start wearing those now. 24/7 pajama time is over.
–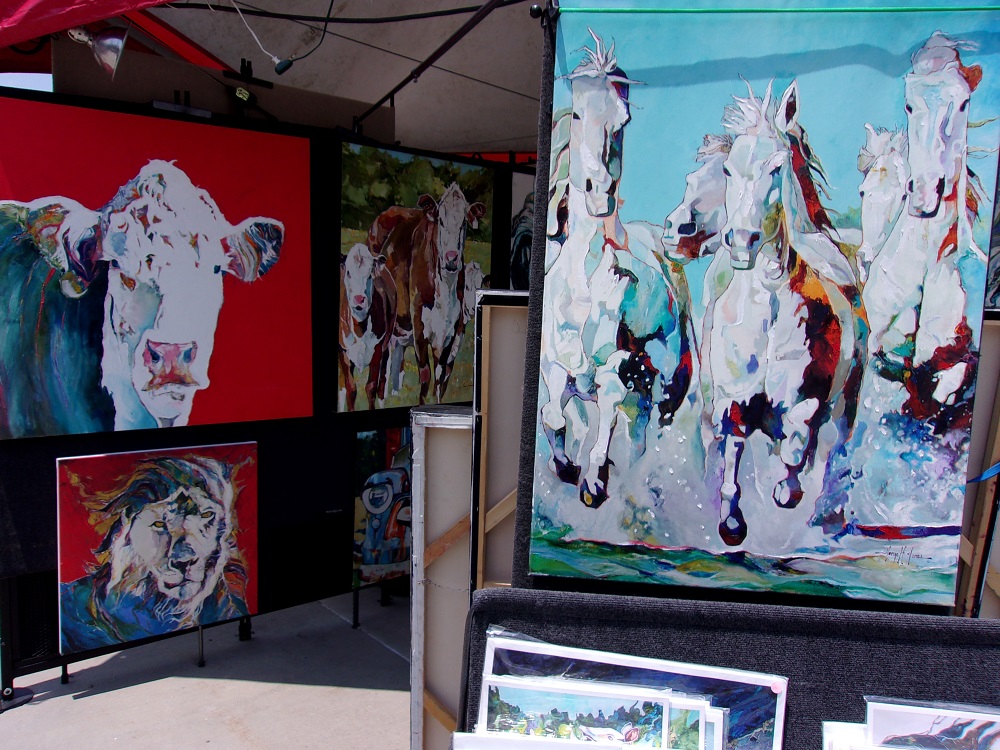 DO: TALK TO THE ARTISTS ABOUT THEIR ARTWORK
The Festival of the Arts hosts talented artists from both Oklahoma and around the country. These people are experts in their field, whether that's painting, sculpting, or making crafts. Everyone at the festival is willing to talk to you about their art, their style, and their techniques. Like each individual piece of art, each artist at the festival has a unique story. No artist attends an art festival hoping that nobody will ask them about their art.
DON'T: TAKE PICTURES OF PAINTINGS AND PRINT THEM OUT
With the price of everything from gasoline to groceries continuing to rise, many of us are tightening our belts. If you can't afford an original painting for sale at the festival, it's okay to purchase a print from the Print Tent or directly from the artist. What's not okay is taking pictures of the artwork with your phone, printing them out at home, and taping them to your walls. I'm not sure if framing them makes them better or worse, but it's a bit tacky.
–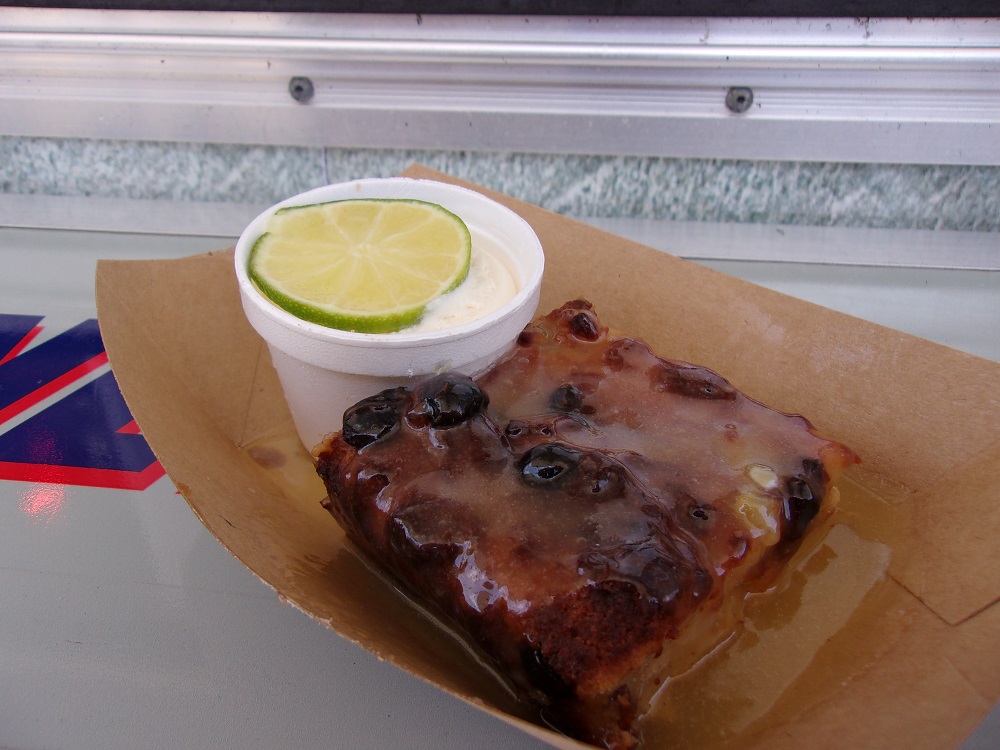 DO: ENJOY THE FOOD
The Festival of the Arts has a long-standing tradition of offering delicious and unique food to visitors. The list of this year's vendors and options is available on the Arts Council's website, and this year at the festival I plan to try the Cajun Chicken & Shrimp Baked Potato, an Alligator Basket, an order of Chick Jalapeno & Cheese Eggrolls, followed by a Chocolate Banana Royale Sundae and possibly a Nutella and Strawberry Crepe, which is pretty impressive considering I'm only planning on going down there one time. Bring some Handi-Wipes and wear something with an elastic waistband. There's a lot of food to choose from, all of it wonderful.
DON'T: TAKE A PICTURE OF YOURSELF EATING A CORN DOG
Corn dog selfies never turn out well. They were bad enough already before every elementary school kid had access to PhotoShop. It's just a bad idea. Post a flattering picture of someone eating a corn dog in the comments and I'll change my mind.
–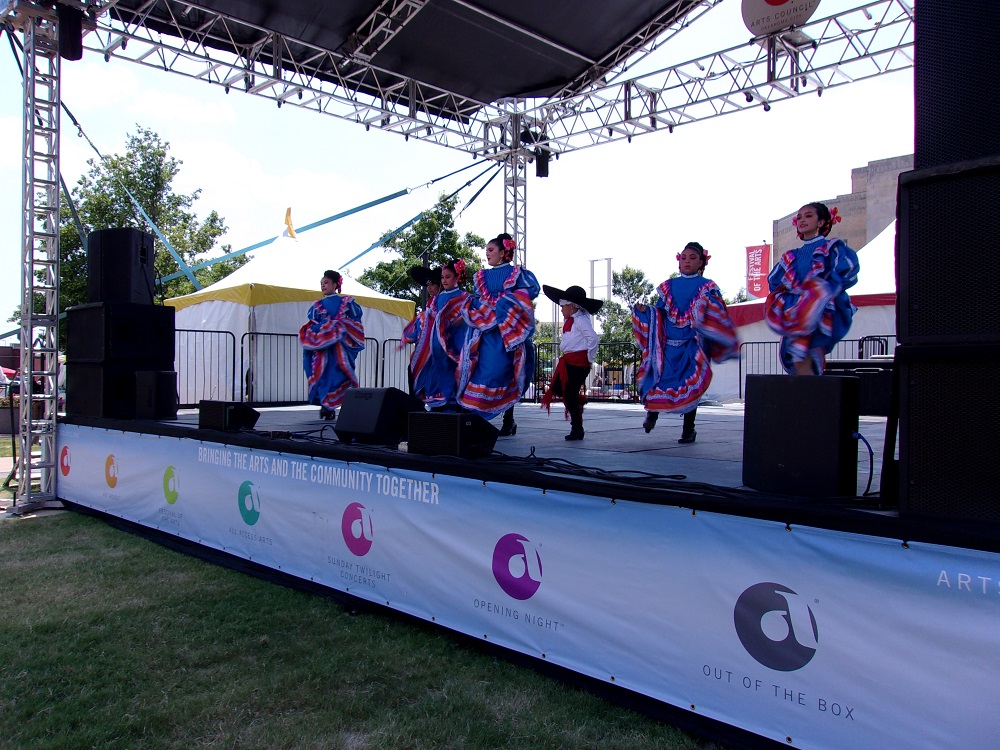 DO: ATTEND THE STAGE PERFORMANCES
The Festival of the Arts has more than physical creators. They've got storytellers. They've got dancers. They've got bands — lots and lots of bands. Most importantly they have three stages (the Main Stage, the Colcord Stage, and the Children's stage) where artists perform non-stop. Performances start each day at 11AM and run late into the evening. From opera to jazz and straight-up rock and roll, there's something for everyone at the Festival of the Arts. My master plan for Sunday is to down my last crepe and slip into a sweet sugary coma while listening to the soothing sounds of Donovan Funk.
DON'T: CLIMB ON THE STAGE
It's been a rough month for Will Smith after slapping Chris Rock at the Academy Awards. Smith has resigned from the Academy of Motion Pictures Arts & Sciences, been banned from attending the award ceremony for ten years, and may end up divorcing Jada Pinkett Smith, all because he left his seat and climbed on stage. The Festival of the Arts is not the place for you to grab a hot mic and give a Kanye-style speech. No matter how much the Mystical Hips Dance Troupe may tempt you to stage dive, please don't. We're there to see and hear the performers, not you.
–
DO: BRING YOUR CHILDREN
I have great memories of attending the Festival of the Arts as a child. Each year, my school would load us onto a bus and drop us off at the festival for a couple of hours. I remember being amazed by all the artwork, talking to the artists, and gobbled a lot of corn dogs (which I am glad there are no pictures of). You never know what's going to inspire a kid's imagination. Turn off their Nintendo Switch for an hour or two and go enjoy the festival. They probably won't thank you now, but might someday. Just think how rewarding it will feel to pay your kid's way through college as they pursue a degree in interpretive dance for five, maybe six years.
DON'T: BRING YOUR PETS
According to the festival's website, pets are not welcome at the Festival of the Arts. To anyone who claims their pets are their children, I say we're going to need pictures from the delivery room. More than 750,000 people attend the Festival of the Arts each year; we all took a vote, and none of us want to get bitten by your dog. If not being able to bring your pet is a deal-breaker, well, more Strawberry Crepes for the rest of us.
And finally…
–
DO: ATTEND THE 2022 FESTIVAL OF THE ARTS
They've got art. They've got artists. They've got food. They've got more bands performing than Rocklahoma. After canceling the show in 2020 and rescheduling in 2021, the Festival of the Arts that you remember is back and better than ever. Head down to Bicentennial Park this week to enjoy this annual gathering of artists and their art.
For more information on this year's Festival of the Arts, including information about artists, performers, and food vendors, please visit ArtsCouncilOKC.com/festival-of-the-arts
Stay in touch
Sign up for our free newsletter