Everything Else
Crazy Carol Hefner considering run for OKC mayor…
2:03 PM EST on November 23, 2021
Over the past year or so, we've heard a lot of chatter via the Ogle Mole Network that notorious alt-right OKC socialite Crazy Carol Hefner is considering a run for Oklahoma City mayor.
The rumors aren't that surprising.
Carol unsuccessfully ran for State Senate back in 2011, was a co-chair – along with Ralph Shortey – of Trump's Oklahoma presidential campaign, and she vocally loathes and despises any politician who might occasionally show understanding and reason, and not unconditionally follow her racist, anti-science, alt-right political dogma.
You know, politicians like OKC GOP-lite mayor David Holt. She dislikes him so much that she refers to him by the nickname we coined to describe him!
Check this out: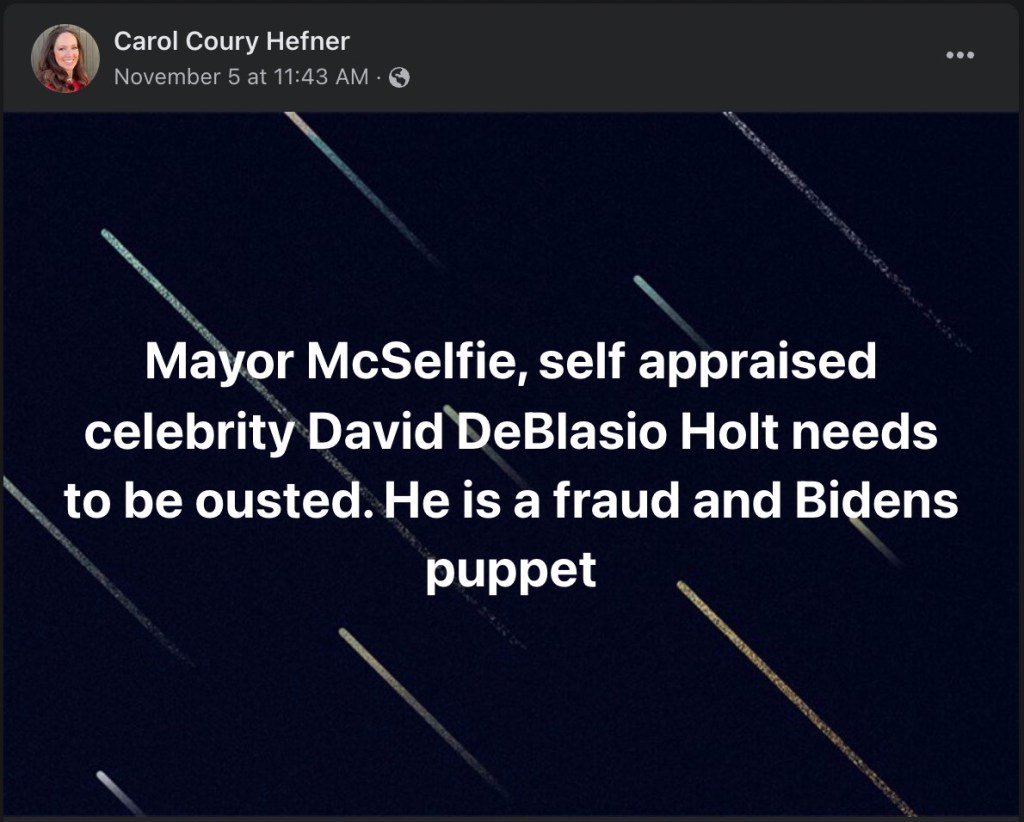 That's hysterical. Tomorrow, expect Mayor McSelfie to share a FB post where he refers to Carol as Crazy Carol Hefner.
Another reason why Carol may run for mayor is that she has a massive ego, an inflated sense of self, and longs to be a celebrity, which probably explains why she was once duped into auditioning for the totally fake and bogus Real Housewives of the 405. Remember that?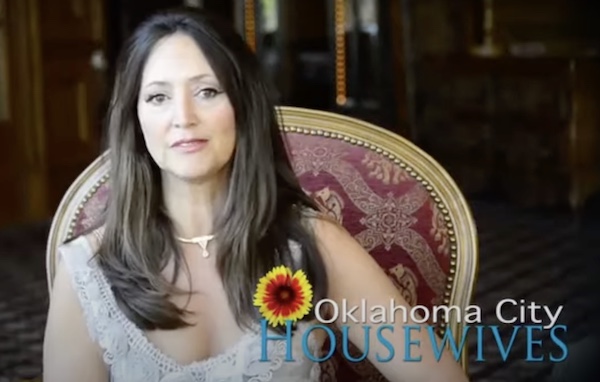 Basically, the rumors of Carol unsuccessfully running for mayor of OKC made sense. But I figured they were just that – rumors – especially after Carol endorsed Frank Urbanic for OKC Mayor.
Frank's the anti-masker, anti-vaxxer attorney who successfully fought for business owners' rights to ignore public health regulations, and help spread a highly-contagious disease during a global pandemic that's killed over 10,000 Oklahomans and counting. He wants to take out Mayor Holt and probably get a lifetime membership to the Redneck Yacht Club in the process.
Here's Carol's endorsement:
Knowing that Carol thinks Urbanic has "the vision, energy and ability to guide OKC to a more prosperous and invigorated future," I was surprised to hear this week that, once again, Carol is considering a run for mayor.
In fact, one Ogle Mole claims her campaign kickoff and announcement could come as early as Wednesday of next week!
I asked around the Ogle Mole Network, and I'm getting a bunch of "I'm hearing the same things" and "She and Urbanic had a falling outs." I'm honestly not sure what to believe. It could be legit, it could be a weird misinformation campaign, or maybe Carol's simply launching a new line of Galimaro Argentine Sauce that actually tastes good. Who knows?
Either way, if Crazy Carol is still considering a run for mayor, I think she should 100% follow her heart and ambition and go for it. Here at The Lost Ogle, we love exploiting crazy politicians about as much as the Hefner family loves exploiting natural resources. Hell, Crazy Carol Hefner running for Mayor would be the TLO equivalent of striking a new well in the Permian Basin!
Don't get me wrong – if she runs, I hope she loses. The only contribution to society she's made is producing hot daughters, and she has no business holding public office, but I'll still take all the accidental comedy and pageviews of covering her campaign.
Anyway, if you have any news or updates about this topic – or if Carol has already sent you a random DM asking for a campaign donation – send us an email to the tip line. We'd appreciate it.
Stay with The Lost Ogle. We'll keep you advised.
Stay in touch
Sign up for our free newsletter