Food
TLO Restaurant Review: Chad's El Sabores Mexican Restaurant
7:24 AM EDT on September 14, 2021
I spent last weekend in Medicine Park with a good friend of mine, as sort of a birthday celebration. While there are a handful of places to eat in the city limits, I was wanting to try the restaurant on the hill a short ways outside of town.
Thankfully, my friend agreed.
It's called Chad's El Sabores, 18493 State Highway 49, and despite the surfer dude nomenclature, it serves some of the best Mexican food in the area. When we walked in, we were immediately catered to, almost embarrassingly; my friend told me it's probably because of the tourist dollars they bring in, and it was hard to disagree with that hypothesis.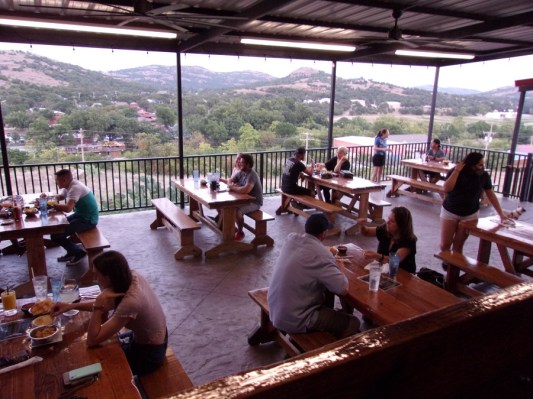 We were seated on the patio with a pair of lovable canines that enjoyed the tortilla chips just as much as we did. Our orders given to the exemplary waitress, we waited for a short time and, since it was the day my mother expelled me forcibly from my body, I had an alcoholic beverage; I did well with the Chaddy Boy Michelada ($8.00) and my friend had the Bloody Maria ($7.00).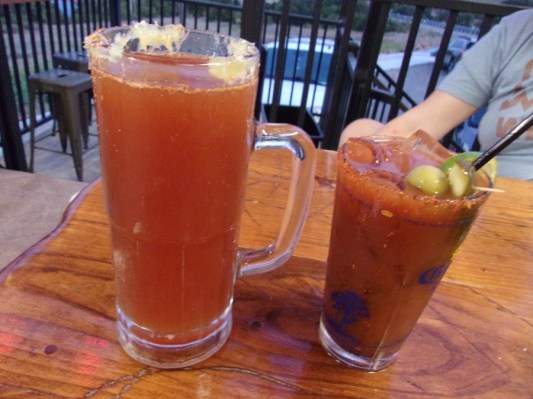 As the bright blessed day turned, slowly, into the dark and sacred night, I sat there and watched the sky change, my Michelada hanging ten with Dos XX Lager and Clamato, with a limewash—whatever that is—and a rim of spicy Tajin seasoning, giving the drink a bit of a bite that took me for a somewhat mild ride down mentally into Bath Lake, one of the many sights that fill this town with such a relaxing atmosphere.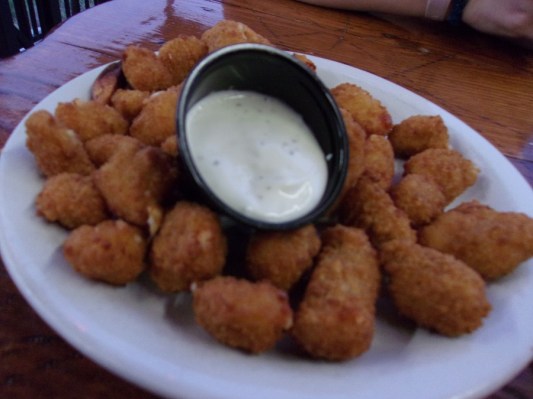 My glass half full now, we were gleefully brought out our appetizer. We had the rather innocuous sounding Chaddy's Spicy Cheese Curds ($8.00) because, really, how spicy can cheese curds be? Well, I guess pretty damn spicy, because after popping two or three of these flaming balls down our gullet, after a wait of about a minute or so, it felt like someone lit a butane fire in my belly and hellfire came rushing out of my mouth.
At first appearing to be a plate of simple cheese curds, covered in a basic batter with a small cup of ranch off to the side, the sheer innocuousness of this hot plate absolutely decried the infernal sensation that was waiting inside each and every cheeseball. I could only have a few before I had to push it away, saving room for my entrée.
For the main course, my friend ordered the lazing and lounging Creekside Chimichanga ($13.00), a rather gluttonous helping of shredded chicken, picked and packed into a fresh tortilla and then fried to the best of their frying capabilities, resulting in a light brown delight that was then drenched in liquid gold and served with her order of double rice.
While I am not a fan of most chimichangas, to be honest, I was definitely a fan of what Chad and his cooks have done here; the pulled pieces of prime poultry where reliably thick and incredibly juicy, each cut trapped within the tasty prison of the deep-fried outer casing, a solid hard-body reliably holding the goods tightly until the fork rightly cut it open, the insides spilling forth.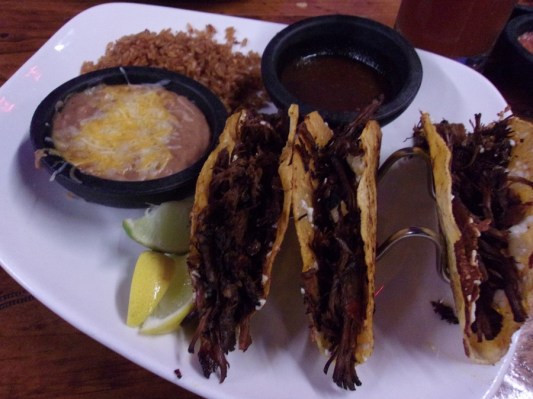 As for me, I ordered one of my Mexican favorites—the Big Rock Birria Tacos ($15.00)—but instead of the usual goat meat, it had been replaced with a more than sturdy serving of braised beef shank, a substitute that, while I could honestly live with, prepared me for the most damnifying edible experience of my life.
But I was incredibly wrong.
Each taco was a glorious serving of birria that worked wonderfully with the tangy cup of drippings when poured liberally over them, the onions and cilantro, as well as the queso fresco, gave free reign to every single sampling, turning this birthday meal into a tasty dream, drenched in the most touristy of Mexican flavors.
(But, to be fair, ask if you can substitute the rice and beans, because they were pretty plasticine and sat on my plate, alone and forgotten, never to be eaten after a conciliatory first bite.)
Our waitress came back by to ask us about dessert, but there was absolutely no room in my stomach or my friend's for any sweetness. We sat there on the patio as the rising moon slowly behind began to come up. Chad's might have inspired a few bodaciously ribald jokes on the way up but earned nothing but our mutual respect for their delightful eats on the way down. Cómpralo ya!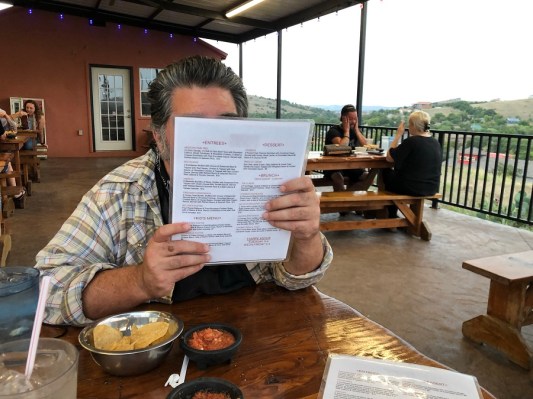 _
Follow Louis on Twitter at @LouisFowler and Instagram at @louisfowler78.
Stay in touch
Sign up for our free newsletter