Food
Caffeine Quest: The Lesser Known Coffee Houses of OKC and Beyond (Part V)
10:30 AM EDT on April 1, 2021
When we last left our caffeinated heroes…
Spring has finally sprung—sort of—creating a vaunted season where coffee-lovers come out to dance and frolic and drink that warm Colombian brew in the sun. As my former neighbor Amy and I—both somewhat fresh from separate workouts at our gyms that morning—piled into her highly reliable automobile, we were ready for caffeine injections of mass coffee products and all the shaky twists and turns that come with it.
As per our usual times together, we laughed and joked at all those around us, as if we were having a private kaffeeklatsch that very few would ever be invited to, if ever. Maybe that's one of the many reasons why Amy is the type of person why I like to take these black-brewed journeys with? So we continued on to our very first stop of the day…or so we thought!
_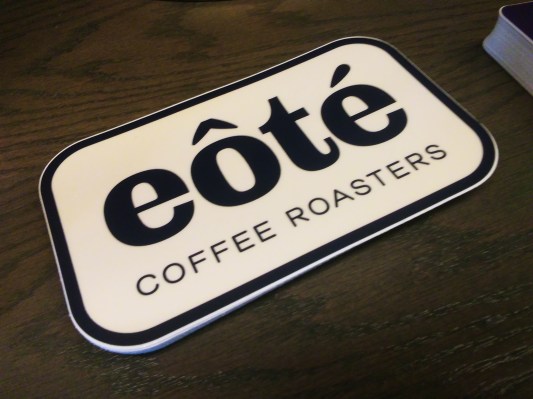 EOTE Coffee Roasters (7 NE 6th St.)
EOTE, I learned, stands for "Ends of the Earth" which, as much time as we had spent trying to find the illusive shop, it might as well be the coffee shops to end all coffee shops. When we finally realized it was located in one of those grand eatery collectives, once there we came to find out it was not only in another building, but down in the dark and spooky basement. Luckily, we ain't afraid of no ghosts!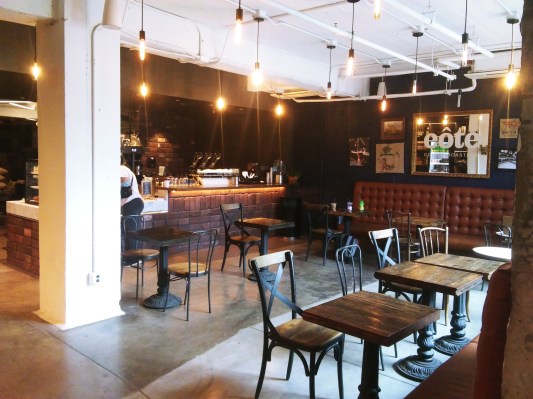 Once down in the rather well-put together depths, there was a small lounge that housed the lovely little coffee joint, filled with things like shirts and cups and, of course, coffee, to purchase. Moving around the various soccer moms to get a peek at the menu on the wall, I ordered a Spanish-sounding Cortado ($3.50) and Amy partnered up with a Raspberry Latte ($5.00).
While the iced Raspberry Latte was exactly how you'd expect—crisp, cool and refreshing with a welcoming bite—the Cortado was far fiercer, as I bit the inside of my jaw while I swallowed every last gulp. A tad bitter, like I guess it's supposed to be, I can almost understand why Spanish history is so filled with bloody wars and acrid colonialism after downing the admittedly minuscule serving.
_
Classen Coffee Company (2515 N. Classen Blvd.)
There is a rumor that permeates the naked city that the Classen Coffee Company is owned by a ministry and, while I'm not sure if that's true or not, a parochial aura seems to hang from the building like a freshly slayed victim of a medieval Crusader. Of course, perhaps, I was just parlaying in my own experiences with church-owned coffee houses and the religious upheaval they come with as a defense mechanism.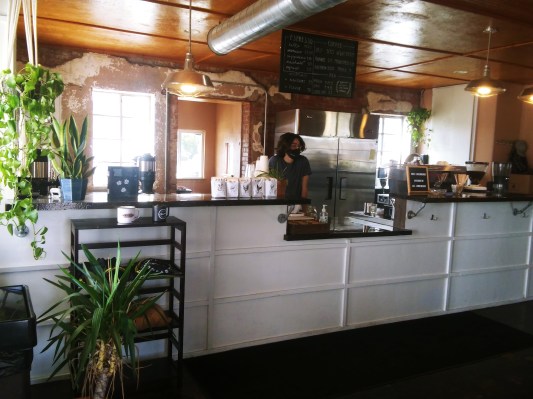 Still, this place has a quiet light about it that firmly put my heart's cockles at ease. While the various youth of Oklahoma City studied in appropriately distanced areas, Amy was feeling a little caffeinated for this trip, so I took the reins and ordered a black Drip Coffee ($3.00) and, appropriately enough, an Americano ($2.50) to do imagined imperialist battle with the Cortado in my stomach.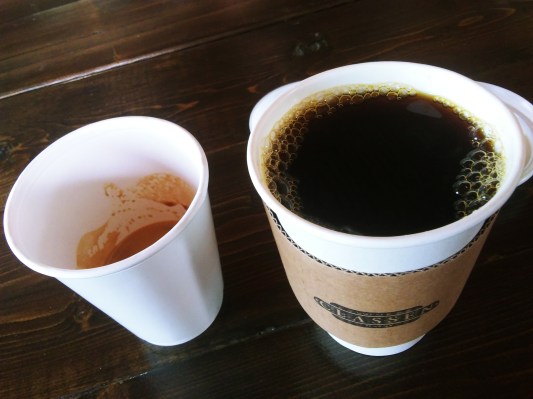 Finding a place to sit in the back, we were surrounded by teens highlighting their textbooks as we made somewhat room volume jokes. As a girl to the left of me made a sour face, I took a couple of sips of my Americano, the similarly bitter taste making it a hard drink to swallow. That's alright though, because CCC's ever-smooth drip coffee, with a hint of nuttiness that made for a brilliant surprise, was the perfect Bible code to break this visit.
_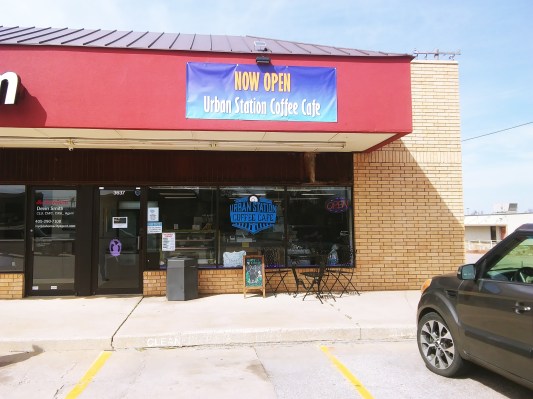 Urban Station Coffee Company (3637 NW 63rd)
With a name that sounded like a cool store for drawstring pants and expensive coffee in the mall, it was refreshing to find that the Urban Station Coffee Company was, instead, an affordably upstart coffee house by a refreshingly accommodating woman. With more of a homegrown café vibe to it, this place is—sorry to all the hipsters out there—far more my speed.
Amy and I ran our hungry tongues along the case of homemade cookies and cake slices as the owner made sweets towards the back of the store. As I decided to take in a (to me) Europeanly-exotic Breve ($3.00), my friend decided on an Iced Mocha ($3.25), as her caffeinated whims had finally returned. And, as a bonus, the owner asked if we'd like to sample a large cookie filled with so much candied goodness inside. Of course we said yes!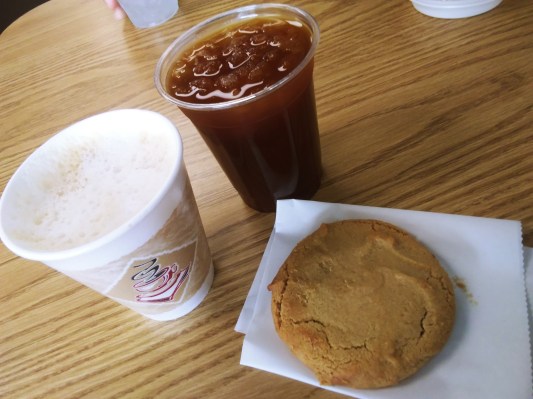 Cookie most definitely sampled between us, as the melted pieces stuck to our greedy fingers, this joint was already today's big win. My Breve was the taste sensation I had been searching for all day, a French nude beach of sin and slurps as I took the whole cup down. Amy was similarly impressed—though probably not to my pantsless lengths—with her Iced Mocha, a cold drink that, in my opinion, puts Starbucks to mortal shame…this whole place does.
To be continued…
_
Follow Louis on Twitter at @LouisFowler and Instagram at @louisfowler78.
Stay in touch
Sign up for our free newsletter