Everything Else
5 Republicans Who Could Challenge Stitt in 2022
12:34 PM EST on November 11, 2020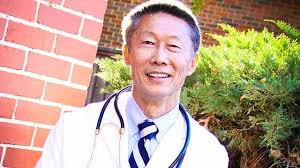 Earlier this week, Dr. Ervin Yen – a former Republican lawmaker from OKC who goes against the grain of his party when it comes to trusting the laws of science – announced he's going to challenge Governor Kevin "Super Spreader" Stitt in the 2022 gubernatorial primary.
Here are details via the AP:
Dr. Ervin Yen, an Oklahoma City anesthesiologist and former Republican state senator, plans to challenge Republican Gov. Kevin Stitt in the 2022 governor's race, saying he's disappointed with the governor's response to the coronavirus pandemic...

He said he's been disappointed with several decisions Stitt has made, including a push to privatize Medicaid, eliminate Health Department rules that would have increased vaccination rates and move the state health lab from Oklahoma City to Stillwater.
Those are fair criticisms of Kevin Stitt, and a good reason to vote against him... if you're not an Oklahoma Republican.
Seriously, did Dr. Yen forget what political party he belongs to? He calls out wacko abortion legislation, wants to mandate masks and vaccines, and is anti-medical marijuana. Meanwhile, Kevin Stitt's strongly pro-life, doesn't vaccinate his kids, and refused to implement public health measures during the pandemic, leading to the needless hospitalizations and deaths of our most vulnerable citizens. Stitt would crush him in a landslide.
That being said, I do think someone in the GOP should challenge Stitt just to make things interesting. Here are 5 options: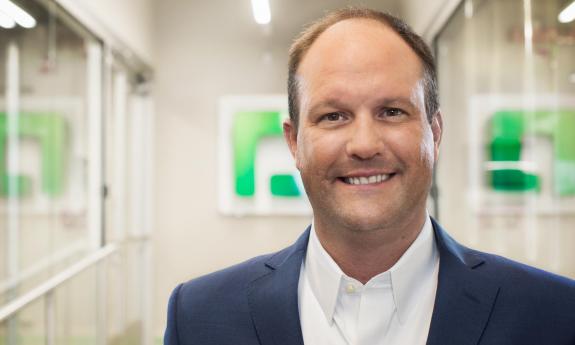 Chad Richison (a.k.a The Paycom Dude)
• As the founder and CEO of Paycom, he's worth a cool $3.2 billion dollars and is one of the few people in the state who can both out-spend and out-businessman Kevin Stitt on the campaign trail. That being said, he would have a hard time out-derping the Governor. In the early throws of the pandemic, when Stitt was hitting up all the popular bars in the state, Richison wrote the Governor a public letter criticizing him for the state's shitty response. That will win him points in our semi-sophisticated cities and suburbs, but not backward rural areas. He'd have to bring out all the investors from Shark Tank to win over those folks. As Trump has proven, they always trust the word of reality show businesspeople.
-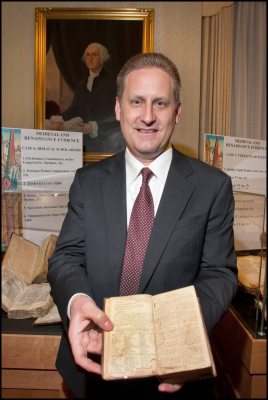 Steve Green (Hobby Lobby)
• As the President of Hobby Lobby, and one of the heirs to his family's massive fortune, he can not only out-spend and out-businessman Kevin Stitt, but out-Derp and out-pray him, too! That would be a fun primary to watch! I bet their debates would turn into massive prayer galleries and be moderated by Craig Groeschel. It would be interesting to see which one God chooses. If it's Green, let's hope he doesn't plunder and sell our state's Native American artifacts on the black market.
-
Shelly Landon (Weird Lady)
• The star of the OK-CD5 Republican primary, Shelly Landon should run for Governor just so we can get some fresh Tommy Wiseau-inspired campaign ads to run on Channel 14.
-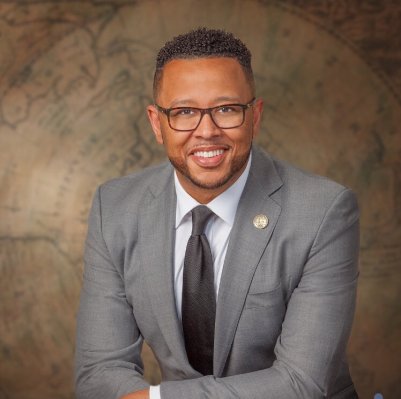 T.W. Shannon (Right Wing Former House Speaker)
• Since he was throttled by James Lankford in the race to replace Tom Coburn, T.W. Shannon – the former Oklahoma House Speaker who will be involved in Oklahoma's redistricting process – has been hard at work padding his work resume, and running around the right-wing nut job circuit in what feels like plans for another run for public office.
As a member of the Chickasaw Nation, he'd be a good alternative to those who are turned off by Stitt's endless legal attacks on the tribes. Plus, he feels right at home at places like OAN, and already uses Q-Anon hashtags in his social media posts. Basically, he can really speak to Oklahomans.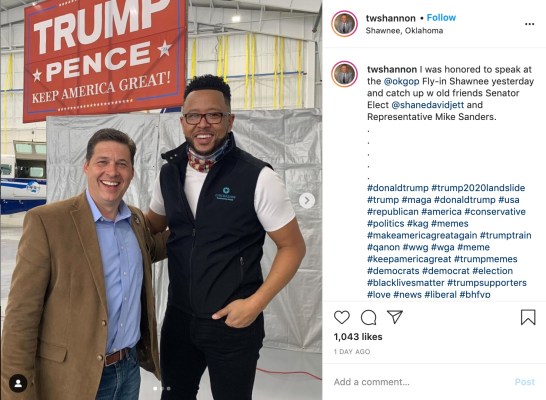 That being said, being a party loyalist, I doubt Shannon would have the political courage to challenge a sitting Republican governor in a primary. He'll probably wait around for Inhofe to die or resign and run for Senate again.
-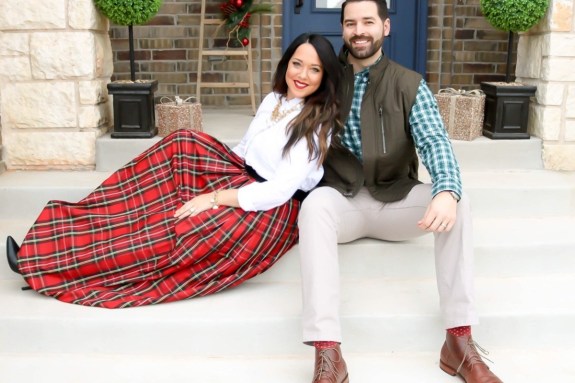 Tess Teague (Lawmaker turned Blogger)
Although her political career lasted about as long as a snap, Tess Teague has reemerged as a fashion and lifestyle personality named "Thessali." Insert your own joke here, but her blog's called "Down In The Hollow." According to my made-up Internet research, it's a homage to the original title of the Alice In Chains classic "Down in Hole."
Down in the hollow and I don't know if I can be saved,
See my heart I decorate like a chic farmhouse grave
Oh, you don't understand who they thought I was supposed to be
Look at me now I'm a style blogger who won't let herself be
Anyway, I don't know if Tess has political aspirations again, but running against Stitt would get her more pageviews for her blog. Plus, she could share 10 stylish designs for artisanal campaign rallies.
-
Anyway, those are just five options. If you have any ideas or suggestions, leave a comment.
Stay in touch
Sign up for our free newsletter