Everything Else
Country Roads, Take Them Home: The Rescue of My Dog, Sean Ramirez
5:21 AM EDT on September 17, 2020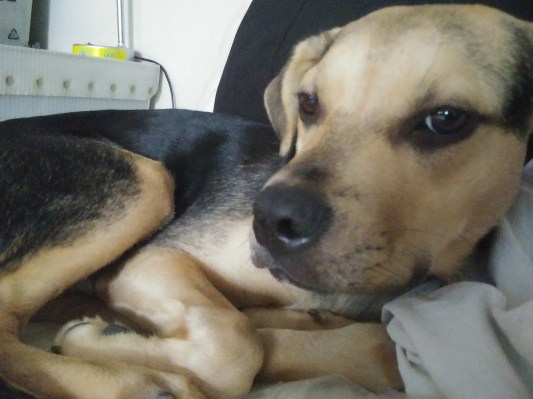 I can't father children. While that means there are no unplanned pregnancies in my past, it also means there are no planned pregnancies in my future. With so many of my peers starting families lately, there is a hole that remains in my heart and, honestly, always will. That's why I needed someone like Sean in my life.
My last dog, a rescued black lab named Hoogie, died mere days before my first stroke a few years ago. I felt that, with my health then in shambles, he held on to life for as long as he could—nearly 18 years—until he couldn't any longer. As he lay dying in my arms, his brown eyes said "I tried, dad…I tried."
A couple of months ago, my ladyfriend was perusing the dogs on the Country Roads Animal Rescue site when she came across a big-headed mutt named Sean. Coming from a troubled background, we decided to foster him but, after only a few days, we had completely failed, deciding to adopt him and make him a permanent part of our lives.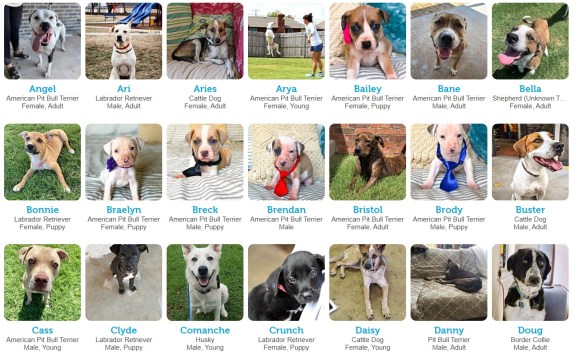 Country Roads may not be an animal rescue that you've heard of, but in about five years they've saved well over 5,000 dogs. Founded by Maria Latham—herself a mother of nine adopted dogs—she said she believes that "every single dog has a purpose to serve to a human" and I agree.
"We accept any dog in need, we're not breed specific," Latham said. "We want to save as many dogs in our state as humanly possible from all sorts of situations, whether that be from the euthanization list at a shelter to cases of neglect and abuse, as well as owner surrenders."
With a passion for fostering and volunteering with animal organizations around town, she said that she "had a lot of ideas" and wanted to implement them her way, starting Country Roads to great success. Though she has a home-base in McLoud, many of her rescuers are based in Oklahoma City. With no brick and mortar shelter, she relies on people to foster and, like us, adopt.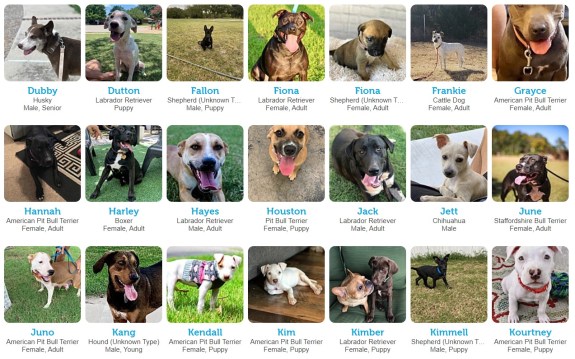 "We look for a safe, loving and caring environment that will be able to commit to their foster dog through the whole process," Latham said. "Sometimes there's several meet and greets with potential adopters, sometimes a puppy will get returned and the original foster parent had to take the puppy back—that takes a lot of commitment and love. But the more people that can open their homes, the more dogs we can save."
My mother lives on a farm in Slaughterville and people tend to dump dogs on the side of the road by her land on a constant basis. It something that Latham deals with too; there have been times where she's found a box of puppies left on her doorstep. And though she tries to save as many as she can, she's not always successful. Those are the ones that keep her up at night.
"It's absolutely heartbreaking. It's emotionally exhausting and taxing," Latham said. "There was awhile there where I was taking every single dog off the euthanization list in Oklahoma City and it is madness.  We've set up a lot of things in our program to make it less chaotic and now we have to be a little more discerning."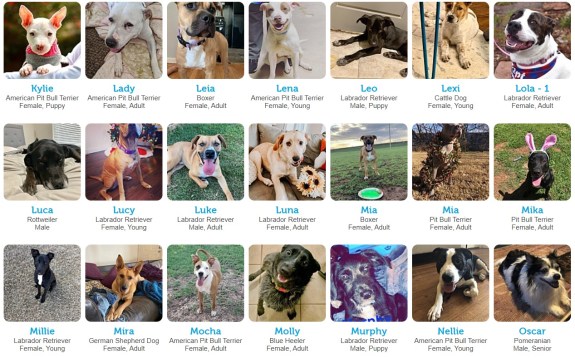 That means that every dog Country Roads takes in is dog-tested, making sure they typically get along with other pets, which is important because many fosters and adoptees might have additional dogs. Luckily, very few dogs are ever rejected.
And that brings us to Sean. As I told her how much of a Godsend that he's been in my life, Latham's voice cracked a little. It's those stories that keep her going with Country Roads.
"It's everything to know that," Latham said. "The best stories, the ones that can make me cry, are the dogs that have been in the program for, like, two years and you start to give up a little bit of hope…and then when that dog gets adopted and you find they are just living their best life…it's everything."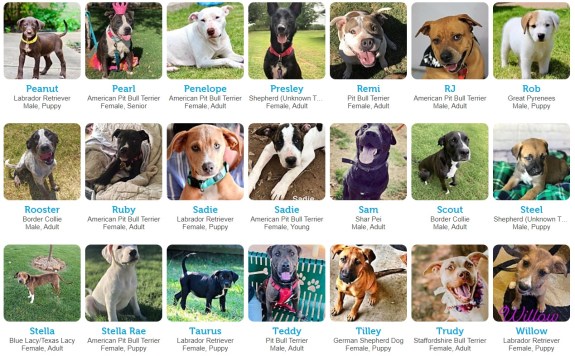 Before I said goodbye to Maria, she asked me if I knew about Sean's past. Although I had heard a few different things, she told me that he was found abandoned under a bridge, clinging to life, surrounded by his dead brothers and sisters. The only survivor, I hung up and went to my puppy and hugged him tightly.
He needed me just as much as I needed him.
_
Follow Louis on Twitter at @LouisFowler and Instagram at @louisfowler78.
 Support TLO (and, by proxy, Louis Fowler) by becoming an Ogle Mole…sign up here today!
Stay in touch
Sign up for our free newsletter