Everything Else
10 Oklahoma Agencies That Must Be Destroyed!!!
8:08 AM EST on February 13, 2020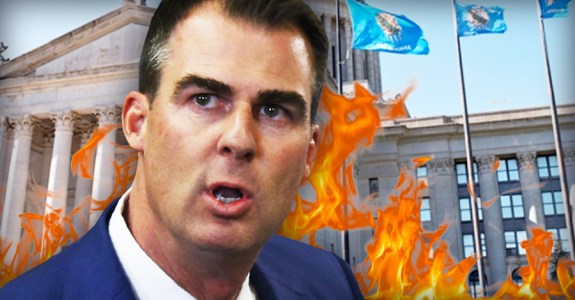 In last week's state-of-the-state address, Oklahoma Governor Kevin Stitt outlined some of the carefully planned, polled and plotted things he'd like to see accomplished in 2020 as part of his never-ending, totally arbitrary quest to make Oklahoma a Top 10 state.
He also took the opportunity to reveal some of the important things he's learned as governor. Check out this snippet from his speech:
The greatest challenge before us today is government bureaucracy.

In my first year of public service and as the chief executive, I have found government too big and too broken...

Oklahoma has the 20th highest land mass among states, the 28th largest population, and yet, we have the 9th most state agencies out of all 50 states. This is unacceptable.

There is no value to having more agencies than other states; it has not solved our Bottom Ten rankings in critical categories.
Wow. Can you believe it? Kevin Stitt's observations about state government totally conform and ascribe to his conservative anti-government ideology! What a shock! I thought he was going to say that his observations from working in government didn't align with his indoctrinated conservative philosophies and values, and that his first year of public service has been a massive learning experience that's led to a deeper, more practical understanding of the complexities of government and its role in society, and in the process, caused him to reexamine his entire worldview.
Seriously, I can't believe that didn't happen.
That being said, Comrade Stitt does have a point – Oklahoma has way too many government agencies. In fact, according to the state website, we have 207 of them. Here are the 10 Kevin Stitt should destroy immediately in his quest to make Oklahoma a Top 10 State.
-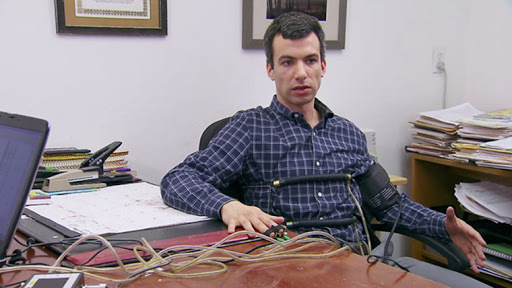 I think we've all watched enough true crime documentaries and Forensic Files episodes to know that polygraph testing is junk science and a totally unreliable method to determine if someone is telling the truth, unless, of course, you fail the test. Then it's fine for law enforcement and the media to use it against you!
As a result, we should leave polygraph testers alone just like we do fortune tellers, mystics and chiropractors, and let them practice their voodoo science outside the eyes of government regulation.
-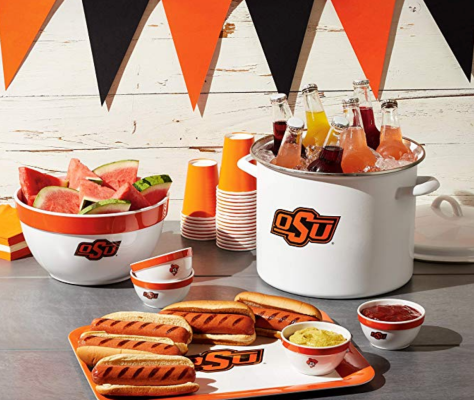 Oklahoma State University (Stillwater)
Let's be honest – Does Oklahoma really need two middle-tier flagship Universities located 82 miles apart? Probably not. To cut costs and eliminate redundancies, they should just merge OSU with OU together into one larger middle-tier university.
Not only will it save the state a lot of money, but OSU students will finally know what's it's like to root for a good football program! Plus, by combining the program, maybe OU will actually win a playoff game! Okay, okay, that takes things too far, but you get the point.
p.s. - Yes, this would hurt the Stillwater economy. That's why I propose moving OSU-OKC to Stillwater as a consolation prize. Imagine those possibilities!
-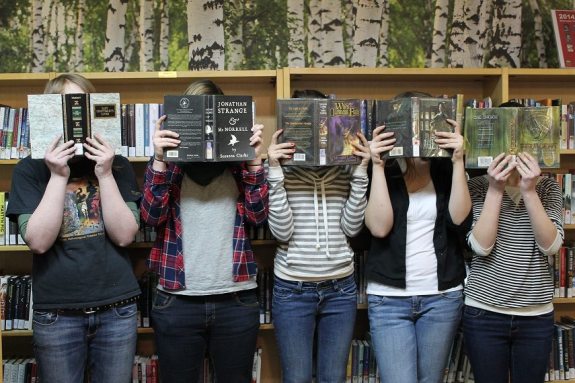 Oklahoma Department of Libraries
In today's Internet age, do we really need libraries? It's easier to download a pirated PDF of a book than it is going through the hassle of finding a library, getting a card and deciphering the Dewey Decimal.
-
Not to go all Joaquin Phoenix on you, but have you ever heard the screams of a young boll weevil larva as its mom slowly dies from ingesting cotton drenched in Round Up? It's cruel and inhumane! In addition to that, the Boll Weevil Eradication website isn't even active. If they're not responsible enough to keep it active, then they don't need to be a state agency,
-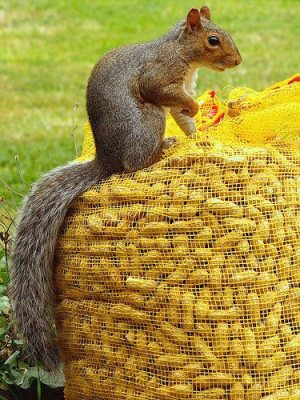 What in the world do we need a peanut commission for? I just picture some government agent harassing the guy at Old Paris Flea Market for not using proper salting technique. Get the government out of my peas and nuts and let the free market take its course.
-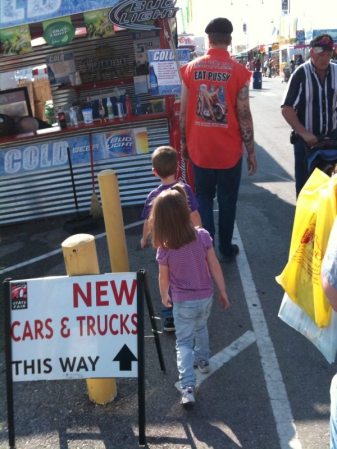 I've been to a couple of unlicensed social workers board meeting at the McDonald's inside the Belle Isle Walmart, and let me tell you, the unlicensed folks know what they're doing. We can obviously trust them to get the job done without broken bureaucracy.
-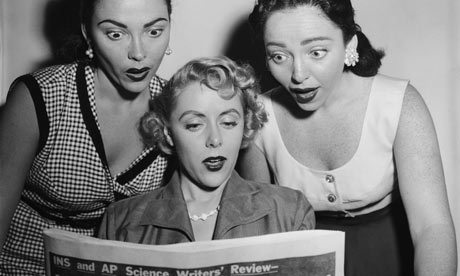 Oklahoma Commission on the Status of Women
In today's woke age, it's hard to believe that Oklahoma still has a government commission to study the status of women. It should not be the government's business whether you're married, dating or hooking up with some rando on the weekend.
And before I get ratioed on Twitter, I would like to clarify that I would also advocate for the dissolution of the Oklahoma Commission on the Status of Men, but unfortunately, you can't get rid of Kevin Stitt's cabinet.
-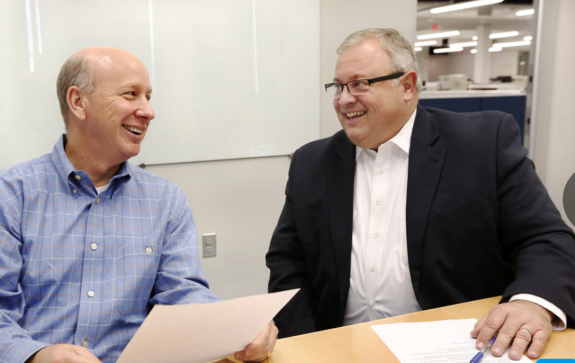 Knowing what we know about Oklahoma politicians, and their uncompromising high ethical and moral character, it's probably a waste of time to have an ethics commission.
-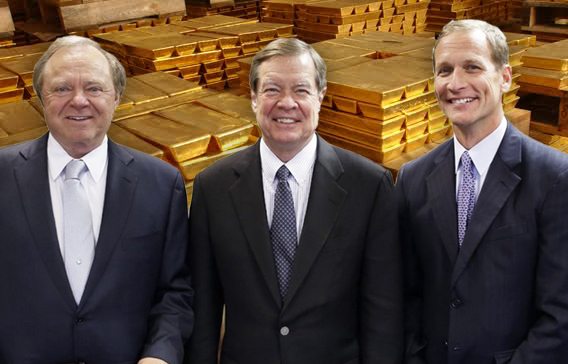 Since oil companies already run the Oklahoma Geological Survey, why don't we just officially give the Oklahoma Geological Survey to them? I don't see a problem with it. As history has taught us, oil companies are highly ethical corporations that routinely put people over profits, so we'd have nothing to worry about.
-
Oklahoma State Textbook Committee
I think a state Textbook Committee would be a good thing to have if we lived in a state that actually provided new textbooks for its students. This would be like Oklahoma having a Surfboard Safety Commission or Department of Economic Opportunity. There's not time for it!
Stay in touch
Sign up for our free newsletter