events
7 Things To Do In OKC for New Year's Eve…
2:00 PM EST on December 27, 2019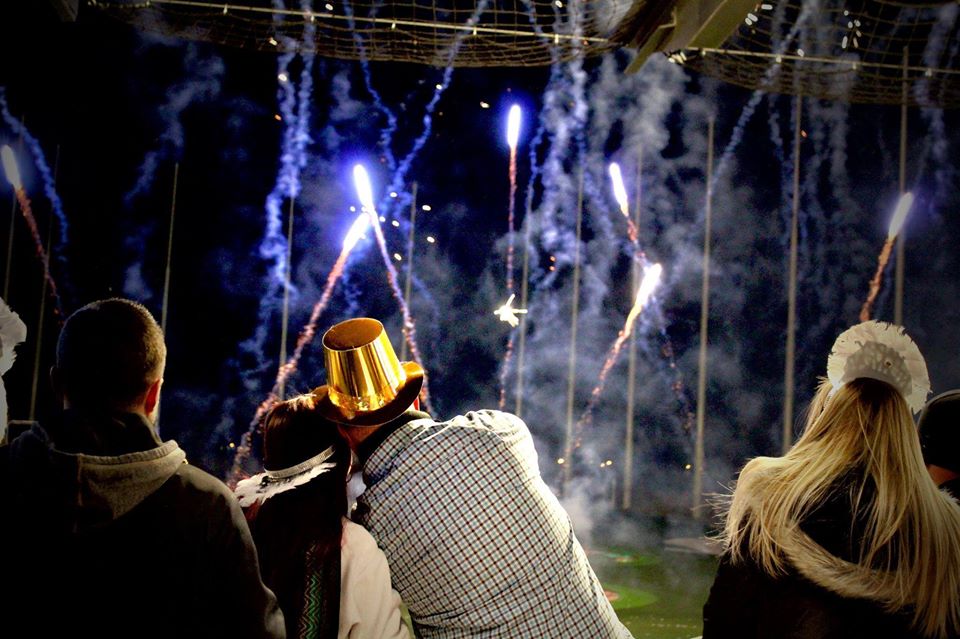 For those ready to live it up one last time before saying goodbye to this entire hashtagged decade, we thought it would be appropriate to be fun and social, and provide a list of 7 things to do in OKC for New Year's Eve in Oklahoma City.
Check it out: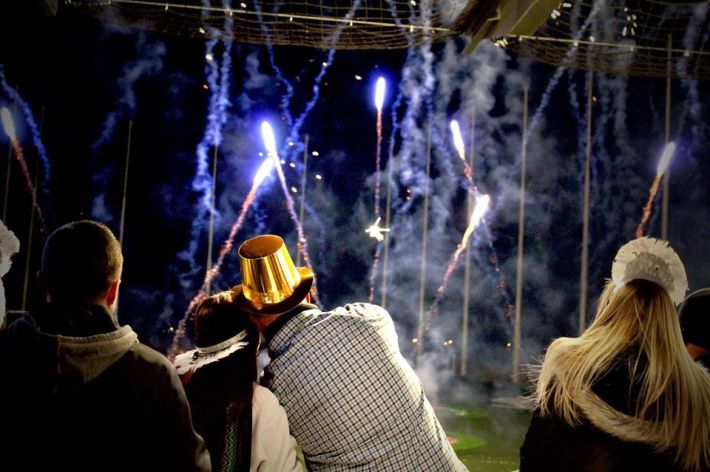 If you're looking to avoid the madness of Downtown on New Year's Eve, considering swinging in the New Year with Topgolf at Chisholm Creek on N. Memorial!
By reserving one of their two New Year's Eve packages, you can get unlimited game play from 9 p.m. to 1 a.m for up to six guests, front row seats to an amazing midnight fireworks show, and glow-in-the-dark party favors. They'll also feature an LED drumline, DJs and everyone's favorite golf-related activity – dancing!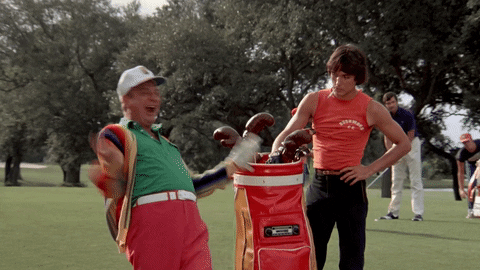 VIP Packages come with exclusive access to the Signature Event Room for a premium NYE Feast, while the plebes and commoners can order delicious food and drink directly from Top Golf's menu. Click here to reserve your bay while they last!
-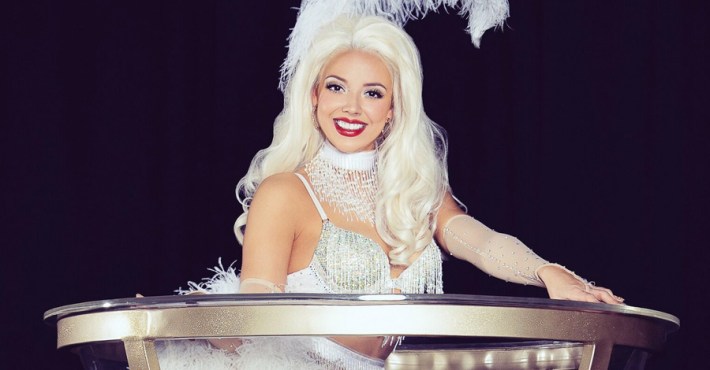 We've been crushing on international burlesque star, model and businesswomen Adèle Wolf since way before her recent appearance on The Lost Ogle Show. And we are definitely going to her New Year's Eve Bash. It's a Vegas-style showgirl revue featuring a rotating cast of entertainers from Absinthe Las Vegas, Dita Von Teese tours, the Burlesque Hall of Fame and more! We are coming for Adèle; the rest is just an international cast of beautiful burlesque dancers and champagne flutes. Tickets are required (as of publication date, four of the six tiers are sold out).
-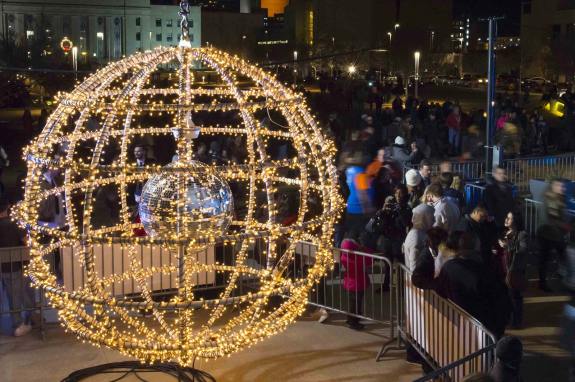 Since 1987, Opening Night has been OKC's signature family-friendly button collecting NYE celebration. Downtown sets the stage for a variety of bands, entertainment, local food trucks, family activities and more. All your alcoholic friends will be posted up in the New Year's Cheers tent, tossing back drinks and reveling in the heated space. You might be too lazy to start the Opening Night celebration with the Finale 5K race at 3 p.m., but you can definitely finish it out with a bang at the midnight fireworks extravaganza. Wristbands are $8 in advance, $10 at the gate. Parking will be a bitch; that's life in the big town.
-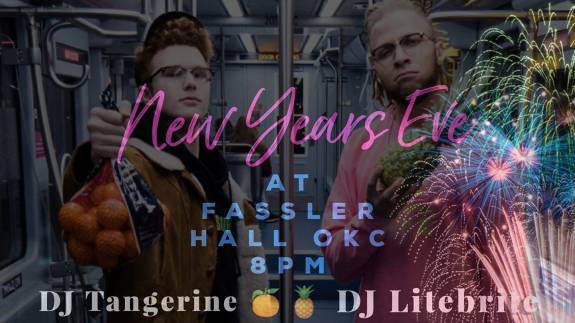 This New Year's celebration is really a no-brainer for anyone who lives downtown but doesn't want to battle Opening Night crowds — since you can ride the OKC Streetcar (lol) to and fro, with no worries about bail money. If you do take the streetcar, there is the very real possibility you will not arrive in time for the midnight toast, but the fireworks display will be great from anywhere along the route. For NYE at Fassler in Midtown, there will be drink specials and the usual delicious food, along with DJ Litebrite and Tangerine to keep you on your two left feet. No reservations, no cover, no pressure.
-

There are several masquerade balls happening OKC on NYE, but only one of them is happening in Film Row at the weirdest little bar I've ever encountered (and I've encountered plenty). Other survivors of a Catholic upbringing will instantly recognize the palpable strangeness of Sanctuary Barsilica, which emanates from the religious iconography as much as the other souls in the bar. This makes it the best place to host a masquerade ball for NYE. Wear cocktail attire and the creepiest mask you can find, but leave your winter gear in the car, because there is no coat check. I told you it was strange. $20 at the door.
-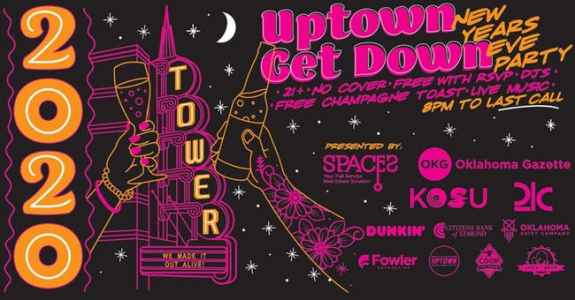 Has anyone who loves live music ever not had fun at a Tower show? The third annual Uptown Get Down — which spans both Tower Theatre and Ponyboy — will be no exception, and your FREE RSVP gives you access to both venues. The bubbly will be flowing and the music will be pulsing, with performances by local acts stepmom, Rousey, J + the Bishops and Audio Book Club. It's free, but if you want to guarantee a spot, you must RSVP.
-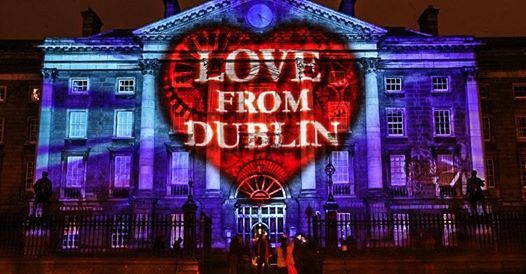 If you'd rather be sound asleep while everyone else in Oklahoma is doing their midnight champagne toasts, this is the New Year's Eve celebration for you! Sean Cummings Irish Restaurant is so Irish, it's having a midnight Guinness toast on Dublin time. You'll be able to get Guinness drunk, greet the new year with a music and a famously authentic meal of Irish food...and still be home in bed by 8 p.m. This shouldn't bother any of you early birds, but seating is walk-in only, so you might want to get in line after lunch (Dublin Time).
Stay in touch
Sign up for our free newsletter