Everything Else
9 essential Oklahoma horror movies
9:26 AM EDT on October 3, 2018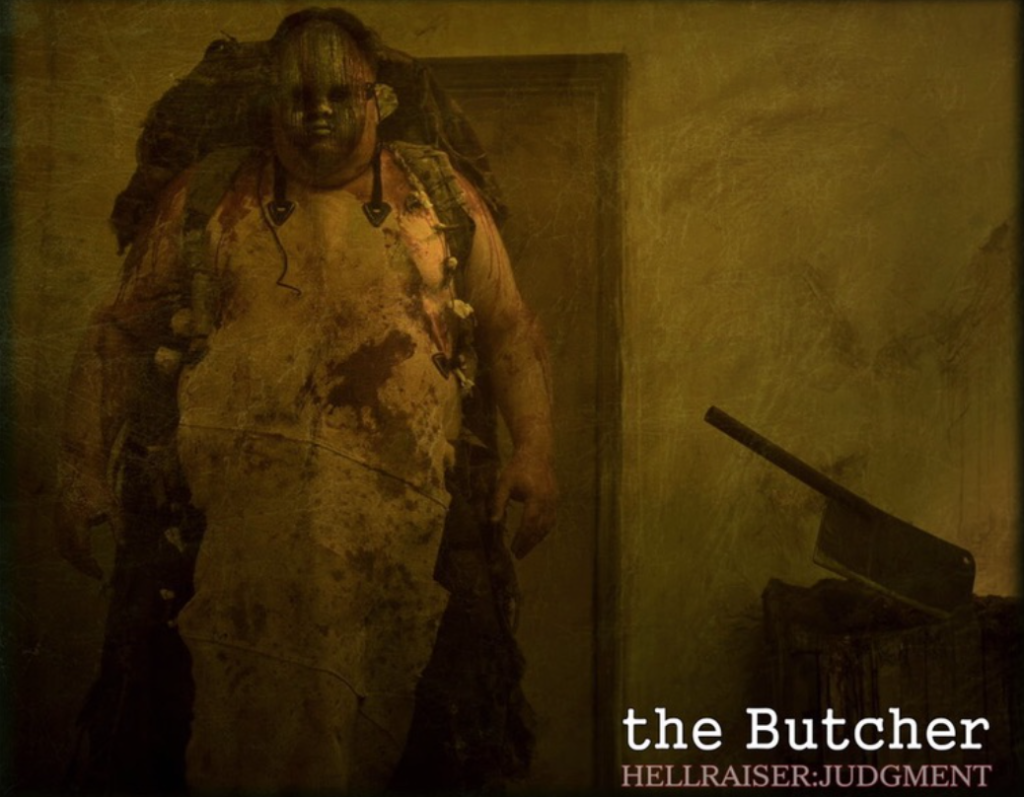 If you're like me and most of my weird friends, you've made a personal commitment to watch a horror film every day this month. Some folks think that's strange, but then again, they listen to true crime murder podcasts the other eleven months of the year. Give me my Freddy's and my Chucky's for once.
Here are a dozen movies that were either filmed in Oklahoma, or have tangential relationships with our state. There are a few you may have heard of, and plenty of obscure gems to seek out. If I missed anything, let me know in the comments so I can seek it out!
(Caveat: horror movies by nature are not traditionally 'good films,' so this 'best of' will be full of some stinkers. But that's the fun of the genre- just relax, enjoy yourself, and even if you're laughing more than you are covering your eyes, it's still entertainment.)
Hellraiser: Judgement
Gonna come out of the gate and admit that there's a few of these films that I haven't actually seen, this being one of them. It was quietly released in February, and even though we broke the news locally that it was being filmed in Oklahoma two years ago, I totally forgot it was ever released until researching for this story. Hellraiser: Judgement was direct to video (also, like a lot of films on this list), and it's very likely that it's on par with most of the sequels in the franchise. Judgement is part 10(!) of the series, and they're almost all bad except for the first two. Still, it was filmed in Oklahoma, and features Heather Lagenkamp, better known as Nancy from the Nightmare On Elm Street films.
-
Terror At Tenkiller
Anybody that's grown up in Oklahoma knows there's something sinister about our local lakes. Or, maybe that's just me because I was raised near Lake Stanley Draper, where there were constantly bloated bodies floating and creepy vans parked by the muddy bank of the water. So it's natural that in the 1980's, somebody decided to make a Z-grade slasher movie in Fort Gibson, OK that took place at the scariest-named body of water in America.
-
Hider In The House
This one is a bit of a stretch, but it stars the prolific Oklahoman character actor, Gary Busey, The film, which has never seen a release beyond VHS, involves Busey as a jealous and psychotic ex-husband who hides out in the attic of a suburban house and terrorizes the family. It was a made-for-tv movie in an era where this kind of crazy shit was acceptable on cable. It's insane and bad and definitely worth seeking out.
-
The Frighteners
This is a really fun and forgotten 90's horror-comedy. From director Peter Jackson, who most people know from Lord of the Rings, but horror fans worship for movies like Brain Dead, this movie is full of cool special FX, as well as one of the last feature performances of Michael J. Fox. Although primarily shot in Jackson's home of New Zealand, some of the movie was filmed in Tulsa.
-
All-American Murder
This one was shot in Sand Springs, Tulsa, and some scenes at Oklahoma State University. I don't know much more about it than the fact that Christopher Fuckin' Walken stars in it, but the trailer shows somebody getting a grenade dropped into their sweatpants, so it looks totally bonkers and probably worth watching.
-
Texas Chain Saw Massacre 2
If there is one movie on this list that you absolutely must watch, this is the one. The original TCM is maybe my favorite movie of all time, and this is the only thing that can come close to it. Although it takes place in Texas (obviously), the story unfolds during the Red River Rivalry in 1986, and opens with a couple of Sooner yuppie frat bros who get their heads chopped while making a prank call on I-35 en route to the big game. OK, there's only some minor connections to Oklahoma, but Cowboy's fans will enjoy that scene, and you'll also get to see some absolutely coo-coo bananas performances from Dennis Hopper and Bill Moseley.
-
-Children of the Corn: Runaway
Here's another one that we reported on its filming in Oklahoma, and just like the Hellraiser sequel, it looks just as bad as the films that proceeded it. It's part 9 of the Stephen King series, and if you've enjoyed all the previous 'white children murdering their parents' entries in the franchise, well, this is another one.
-
Blood Cult
This is a very special entry, as Blood Cult sold itself as the first ever shot-on-video horror film to be marketed for the VHS boom of the early 80's. Although that's maybe untrue, this 1985 low-budget and 100% made-in-Oklahoma film is still very highly sought-after by collectors. In fact, a promotional box knife for the movie is for sale on eBay for about $50. With that said, if you've got a copy of this movie sitting in your garage, PLEASE LET ME KNOW because I want it so bad.
-
Near Dark
This is such a weird and cool movie and it bums me out that more people haven't seen it. You get to see Bill Paxton and Lance Henriksen as vampire drifters, and the whole thing is scored by Tangerine Dream. It was directed by Kathryn Bigelow, who has helmed films like The Hurt Locker, and was partially shot in Oklahoma. If you want to know more about Near Dark, read this 11 year-old and 3,000,000 word-long post by Clark.
Stay in touch
Sign up for our free newsletter