Food
Ode to the Tex-Mex Set Up
8:57 AM EDT on May 17, 2018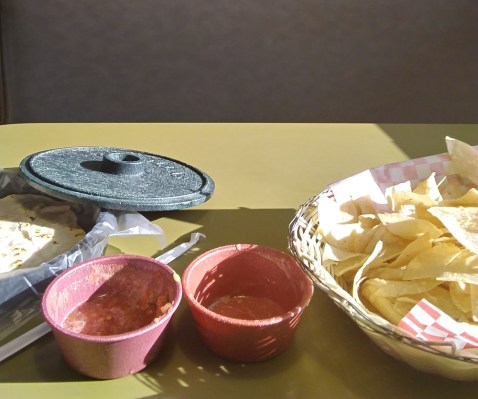 To quote Tom Keifer, "You don't know what you got 'till it's gone…"
It takes a few years of living outside Oklahoma (or, of course, Texas) to fully appreciate the gratuitous nuances the Sooner State has to offer, but there is probably none more viscerally glaring from California to the New York island than the lack of the complimentary Tex-Mex set-up—you know, the free chips, queso , salsa, warm tortillas, relish, etc., that typically greet patrons of Mexican restaurants with an edible bienvenidos as soon as they sit down to dine.
The first time it happens to you at an out-of-state Mexican eatery, it's such a weird feeling of unacceptable loss as a sense of incompleteness casts a dank pallor over the social proceedings; you sit down and expect to have those fresh chips, warm queso and mild salsa there as an emotional buffer and conversational starter only to be taken away and replaced with forced sips of tap water in-between checking your phone and your seething towards your date as you wait for an entrée that is going to be devoured like a wolf in heat.
Forget the leftovers, ese.
We take for granted what a beautiful system and blessed service that a good majority of Mexican restaurants—many of our favorites, go-tos and stand-bys—in the Metro provide on a regular basis that keep us coming back week after week, completely unaware that most people in this country ain't got it so bueno. And, with that being said, here's what I consider to be the five best joints for that most welcomed set-up of free chips, queso and salsa. ¡Cómpralo ya!

Chelino's Mexican Restaurant (various metro locations)
Scoff at the popularity of this local success story if you must, but this is the homegrown chain that the set-up built; who among us hasn't lusted after a basket of those warm thin and crispy tortilla chips and salivated over a bowl of their signature cheese sauce and moderately thick salsa?  It's a masterful combo that fills up both our senses and stomachs before the entrees have even arrived at the table. Salud to their perfection of a true culinary art.
_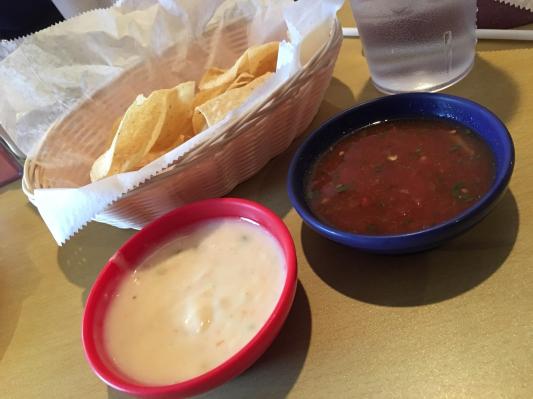 El Sombrero Mexican Restaurant (various metro locations)
Every trip to El Sombrero is rife with new discoveries—make sure to keep an eye out for those daily specials, ya heard—but it's their unique set-up of queso blanco and a smoky salsa that not only breaks free of the usual trappings of the traditional Tex-Mex set-up, but also compliments the varied flavors of the meal to come in a very careful way that most other restaurants either ignore or are just plum unaware of.
_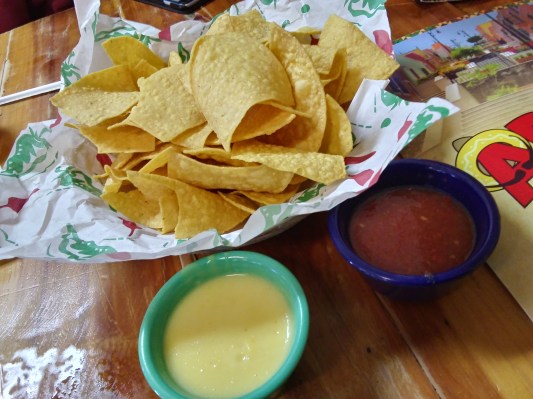 Abel's Mexican Restaurant (5822 N.W. 50th)
Beloved local favorite Abel's is a consistent crowd-pleaser no matter how you dip it and it starts as soon as you're seated when a toasty basket of their house-made tortilla chips—the perfect storm of a thick crunch and responsible salting—are paired effortlessly with a not-too-thick queso and a salsa that comes correct with a welcomed kick that definitely necessitates the purchase of a horchata or two. Which, to be honest, is all right by me.
_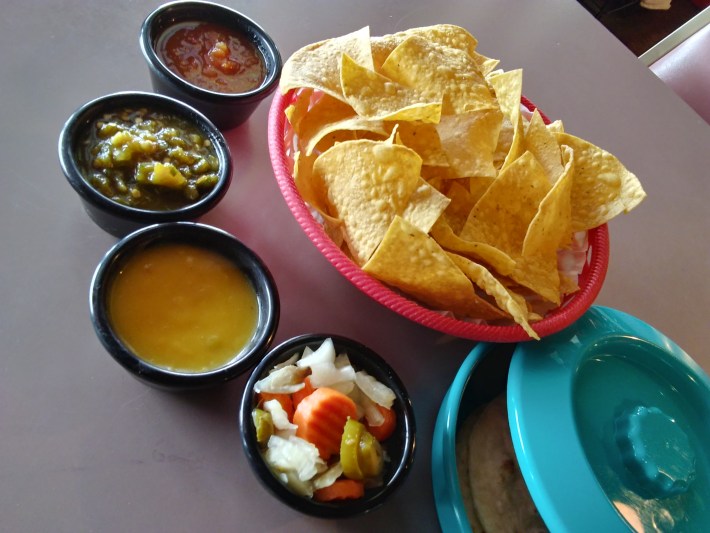 Cocina de Mino (6022 S. Western)
Why Southside stalwart Cocina de Mino isn't more popular in the Metro consistently confounds me. With a menu that deftly mixes Tex-Mex favorites with the occasional taqueria fare, their set-up is an absolute embarrassment of gratis riches, offering up not only fresh made chips and a queso spicier than most, but a serviceable score of hot pickled carrots, onions and peppers and, best of all, the much-wanted and much-needed alternative of a tart tomatillo salsa that steals the meal.
_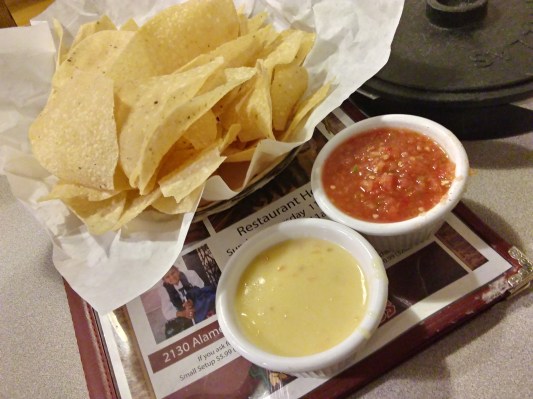 Los Dos Amigos (2130 Alameda St.)
While the set-up at Norman's Los Dos Amigos is seemingly far more basic than most, the featherweight chips go fast, especially when up against the stable, old-fashioned cheese sauce that works not only as an opening, but as a dipping treat throughout the whole meal. And this goes double for the fresh and frothy garden-quality salsa that tastes like it just came out of the VitaMix Pro moments before table delivery.
_
Follow Louis on Twitter at @LouisFowler and Instagram at @louisfowler78.
Stay in touch
Sign up for our free newsletter