Everything Else
7 Things You'll Find at Every Oklahoma Wedding
10:06 AM EDT on May 7, 2018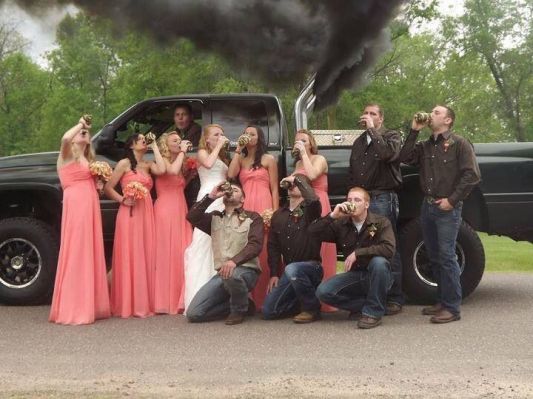 The late spring/early summer in Oklahoma is not only known for planting squash and contracting West Nile Virus.  It is also the prime time of year for couples across the state to spend $25,000 to make 30-100 of their closest friends and family stand outside in the sun and wind for their wedding ceremony.  As a licensed minister in our great state who regularly officiates weddings for free drinks and gas money, I have seen a lot of interesting trends and traditions.  Though all weddings offer something unique, like Celtic hand-tying ceremonies or matching chain wallets among the groomsmen, most Oklahoma weddings have quite a few commonalities.  So here are 7 things you'll find at every Oklahoma wedding.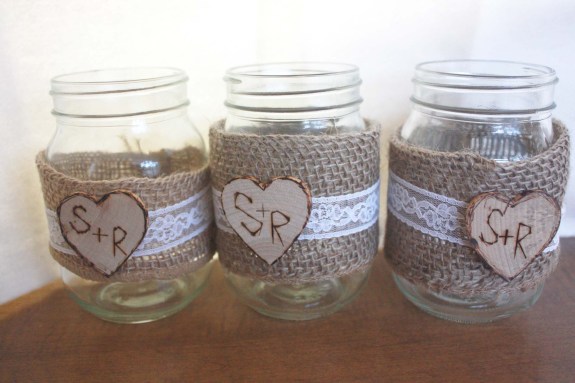 Rustic Chic
Rustic chic, defined by combining burlap with turquoise lace or table décor with tetanus-inducing rust, is the latest trend in Oklahoma weddings.  Brides from Weatherford to Eufala spend countless hours pinning DIY uses for mason jars and janky tin to make sure their $25,000 wedding looks like it was put together for 12 bucks by your grandma during the Great Depression.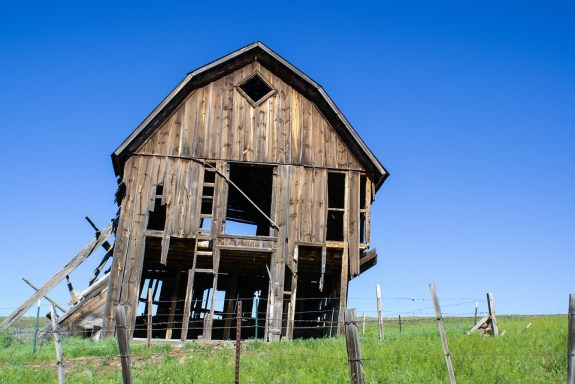 Barn Wedding Venues
For some odd reason, a trend for Oklahoma weddings is getting married in a barn.  They are so popular that barn wedding venues are even popping up in urban areas of the state.  Now, contrary to popular belief, most Oklahomans weren't actually born in a barn.  But by how many couples choose to start celebrating their wedding night in barns, I am going to assume that at least 75% of first-born Oklahoma children are conceived in one.
The "Butterfly Kisses" Song
If you claim to have never been to an Oklahoma wedding that played, "Butterfly Kisses" during the father-daughter dance, then you have either never really been to an Oklahoma wedding or were blackout drunk on cheap champagne before the vows were even said.  Even if the bride is wearing a camo dress and the dad has grease stains on his Calf Fry t-shirt, watching them twirl to the sound of Bob Carlisle will make you cry like a baby.  Just thinking about the song makes me want to apply for a loan or refile my taxes just to feel like an adult again.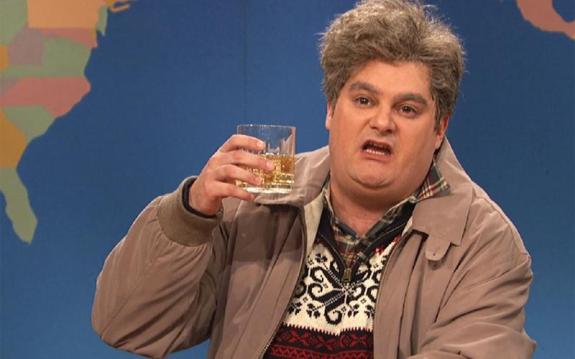 Drunken Uncles
In order to have a proper Oklahoma wedding, you must have at least one great-uncle from your dad's side with the role of grinding his pelvis against the backside of the maid-of-honor during Ignition. It's tradition.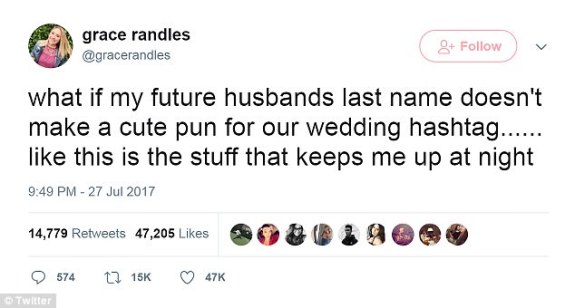 Lame Wedding Hashtags
From #BecomingBrewer to #GoingGoad, many couples I have officiated weddings for have asked guests to use hashtags when posting pictures so that the couple has an easy way to find candid shots of their special day on social media.  I guess the whole wedding hashtag thing isn't so lame after all.  I think I am just bitter because no couple has taken my suggestion of #BitchinHitchin for their hashtag.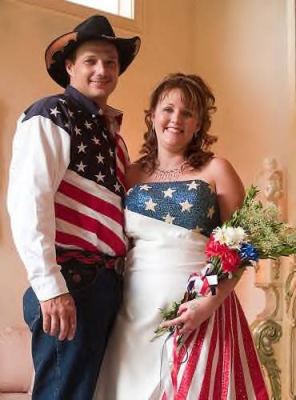 Jeans
What started out as a staple in Western Oklahoma shotgun wedding attire has blossomed into a trend that couples are intentionally planning to incorporate in their wedding party's clothing.  I don't know if asking the groomsmen to starch their jeans for the ceremony makes it better or worse.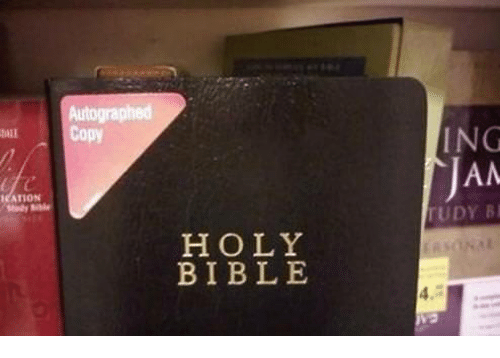 1 Corinthians 13:4-7
The Bible verse that reminds guests that "love is patient, love is kind," is so overused that the atheists probably know it by heart by now.  If you want to incorporate religion into your ceremony, you do you.  But there are more than two verses in the 2,000-year-old book to choose from.  Forget 1 Corinthians 13:4-7.  I am a bigger fan of Psalm 38:7, which reads, "For my loins are filled with burning."  Being that a wedding ceremony is a prelude to the wedding night, I think this verse is not only underused, but more applicable.
Hayley got married in a donut shop.  Follow her on twitter @squirrellygeek
In my spare time, I officiate secular weddings, read about dead people, and search for the American Dream.
Stay in touch
Sign up for our free newsletter