Food
TLO Restaurant Review: Ann's Chicken Fry House
4:31 AM EDT on April 3, 2018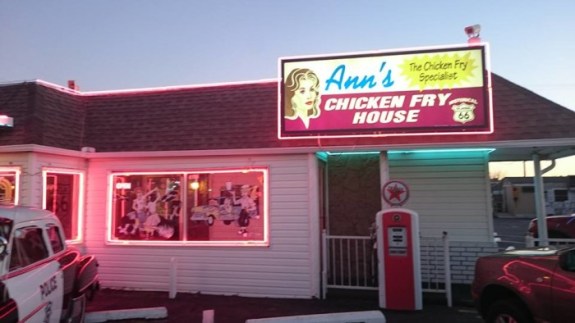 Cruising down historic Route 66, it's somewhat heartwrenching to see the last architectural remnants of Oklahoma's rollicking past slowly fade away into a distant memory, with every new year demolishing yet another long-standing relic, leaving behind nothing more than an empty lot and even emptier nostalgia.
When night falls along the much-mythologized strip of road, however, an electric buzzing can be heard from miles around as a hot pink atomic glow radiates vulgarously like a beacon to the hungry, a neon demon rising from the darkness to illuminate the night with an oil-heavy devotion to a deadly sin barely seen this side of Bangkok.
Located at 4106 NW 39th St, the defiantly garish Ann's Chicken Fry House stoically stands its ground, both in time and place. With a double-barreled non-corporate rock and roll swagger and a non-ironic sense of well-earned kitsch, this Oklahoma City dining landmark has clogged the arteries of famished Okies for decades and, if the wait for a seat last Saturday night is any indicator, a few more decades to come.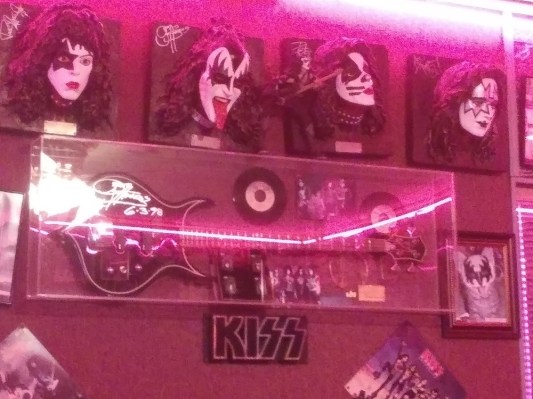 Apropos to the their name, Ann's has earned its reputation for their absolute mastery of the chicken fried steak game, a studiously monastic approach to an absolutely balls-to-the-wall Oklahoma staple that continues to be a fully bared and pleasantly plump middle finger to the Whole Foods crowd, all presented in a Pepto-pink package of KISS memorabilia and Eddie Van Halen guitars to silently covet while impatiently pining away for a caustically hued table.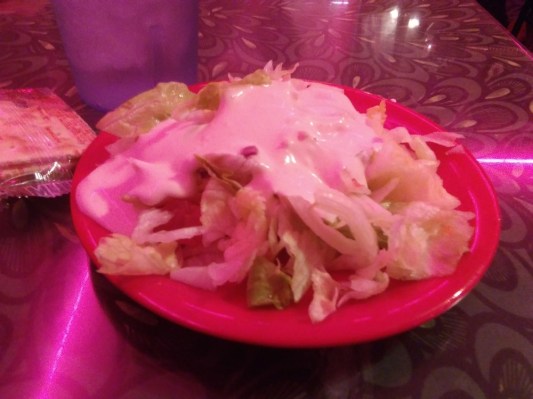 Forged in the healthy grains of the Earth but cursed in the fatty oils of Hell, the chicken fried steak dinner ($10.99) at Ann's is double-live gonzo, intensity in ten cities and as live at Budokai as it gets. Starting off with a house salad, this plate of iceberg lettuce (and two cherry tomatoes, maybe) is terrifically soiled by their famous house ranch and, you know, I ain't mad at it. It's the perfect opening number for a joint like this and I wouldn't expect anything less.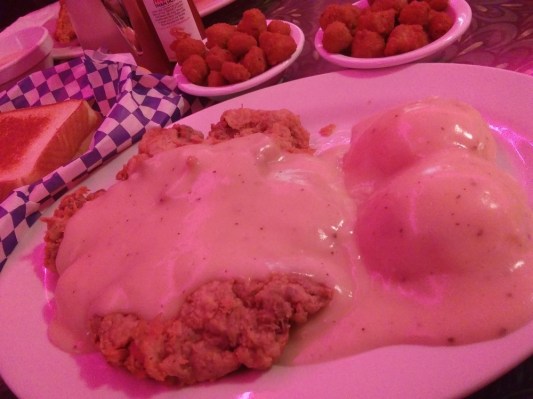 Before it can be fully slithered down the gullet though, almost immediately a large white platter is gently set down and presented pridefully; every inch of it is covered by a half-pound breaded chicken fried steak and two buxom lumps of mashed potatoes, all drowning in white cream gravy without any sort of life-preserver. Sided with a couple bowls of fried okra and some Texas toast, I finish what I can of the salad and take a breather, because this ain't fine-dining, man, it's deep-fried genocide.
As I cut into the thick, golden brown breading, crispy and crunchy and casing a tenderized cut of beef that maintained an identity all its own, it was obvious these here cats knew what they were doing with this meat and more. Every single bite was a four-color , two-fisted tribute to not only Oklahoma's true culinary legacy, but one that is in desperate need of staying clung to, if only for the culturally righteous indignation of each double-dared chomp after chomp in the face of edible progress.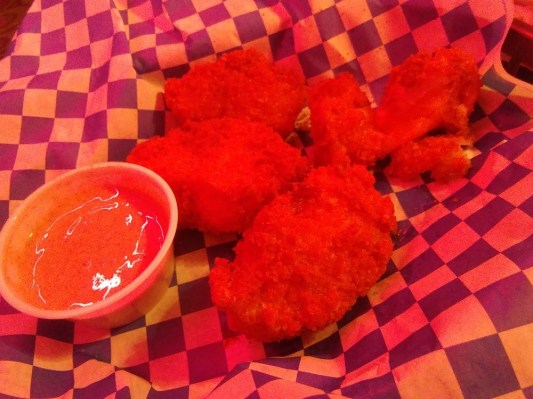 As an added bonus, stick around for the highly touted encore of one of the most vaunted desserts in town, the sweetly original deep-fried peaches ($4.99), served with a sickly-sweet glazing that can be drizzled or dripped, it's up to you, homes. Four or five heavy-coated peach halves, carefully breaded and barely hiding a tongue caressing secret prize of sugar-blasted oblivion in a way that no Cracker Jack toy could ever rival.
You wanted the best, well hot damn, baby, you got the best. Strap on some shades and a leather jacket because you still can get some kicks on Route 66, at least when it comes to tried and true Okie dining that ain't going anywhere anytime soon, at least if I can help it. Cómpralo ya!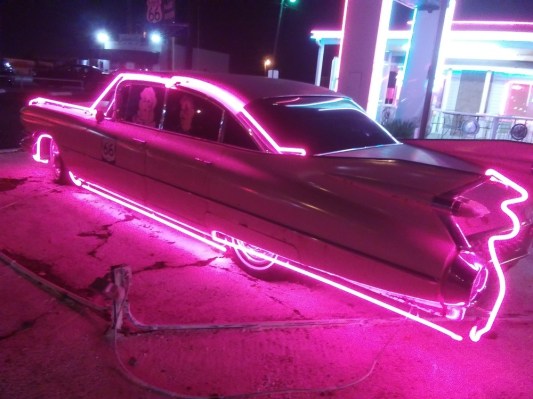 _
 It ain't a crime to be good to yourself. Follow Louis on Twitter at @LouisFowler and Instagram at @louisfowler78.
Stay in touch
Sign up for our free newsletter