Everything Else
10 Reasons to Move to Yukon…
11:09 AM EST on January 10, 2017
I've been a fan of The Lost Ogle for many years, and during that time I've noticed that the northwest fringe of the metro doesn't get the coverage or respect it deserves. We all agree that there are lots of great things to see and do in Bricktown, Paseo and other districts, but you don't have to live there to enjoy them. I've lived in Yukon all my life, and that's close enough to Oklahoma City for me. If you're looking for a change this new year and moving into a fancy downtown condo isn't in the cards, here are 10 reasons you should consider moving to Yukon, Oklahoma...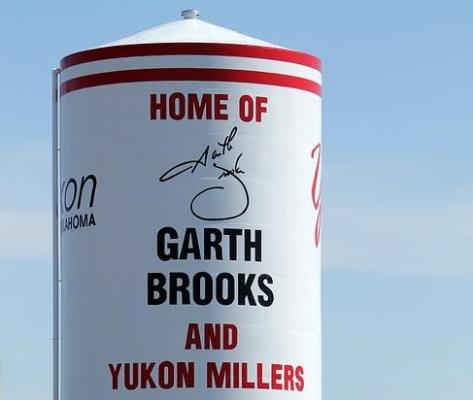 1. It's the Home of Garth Brooks
Garth Brooks grew up in Yukon and graduated from Yukon High School in 1980. In 1991 the city painted his name on the water tower, and in 1992 they renamed a two-mile stretch of a street that already had three names to Garth Brooks Blvd.
Things to see on Garth Brooks Blvd. include the cemetery plot where his mother is buried, and the hospital he donated $500,000 to and later sued. Living in Yukon gives you a lifetime pass to make fun of Garth Brooks, so that alone makes moving there worth it. If anyone mentions to you that Garth Brooks lives in Nashville, feel free to hush them. Until Nashville paints his name on a water tower, it's not official.
-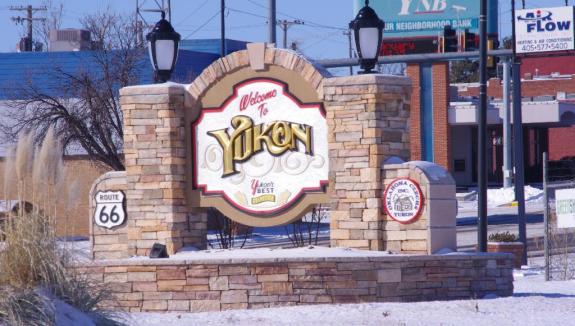 2. Route 66
For the rest of your life, anytime you hear someone say "Route 66" you can roll your eyes and say, "Do you mean MAIN STREET?" Just west of Yukon on Route 66 sits the charred remains of a building with the word BEER (recently changed to DEER) spray painted on it and a vo-tech that was destroyed by a tornado; head east and you'll end up in that weird part of town that's both Warr Acres and Bethany. But for two glorious miles, Route 66 is what Yukonites call Main Street. When friends come to visit you'll be able to drive down Main Street with pride and point out where things like Pizza Hut, Taco Mayo, and where the bowling alley used to be.
-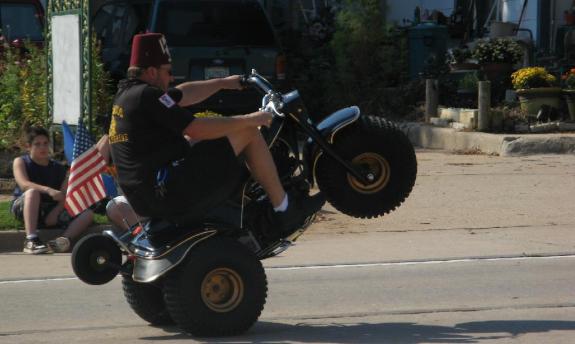 3. The Czech Festival
On the first Saturday of every October, thousands of people line up to watch Yukon's annual Czech Festival Parade. Of course you'll see young Czech Prince and Princesses, marching bands, and Yukon's impressive collection of military vehicles, but the highlight of the parade is always the Shriners riding three wheelers. Remember back in the 1980s when the news declared three wheelers were deadly tripods on wheels? The Shriners bought them all, and show the world once a year what bad asses they are by doing wheelies up and down Route 66 – I mean MAIN STREET – at fifty miles per hour while children watch and scream in terror. Every year after the parade I go home and check Craigslist for used three wheelers and Shriner hats.
4. Four Million Christmas Lights.
If you like Christmas lights, boy does Yukon have a treat for you. Each year, Yukon uses "more than four million lights" to cover 100 acres for Christmas in the Park. The lights are officially open from November 19 through December 31, but it takes months to set up and tear down, which means you'll be seeing them for four or five months. That's like Christmas for half the year! The City of Yukon's website has a map to guide you toward the display, but it's four million lights. You won't need Google Maps to find it. You can see them from outer space.
-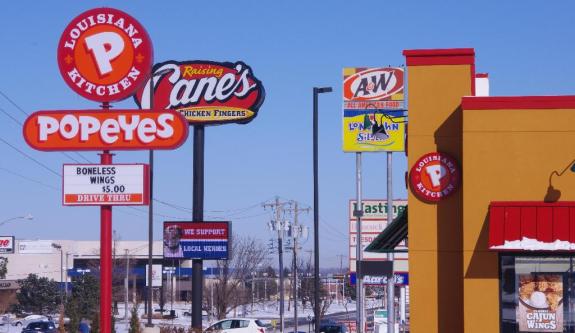 5. Chicken
If you like chicken, you should immediately purchase a home near here. Within just a few yards of that intersection, there's a Chick-fil-A, Kentucky Fried Chicken, Raising Cane's Chicken Fingers, Popeye's Chicken, and Chicken Express. If you prefer chicken sandwiches, on the same block there's a McDonald's, Long John Silver's, Wendy's, Braum's, and Freddy's Frozen Custard. You can also order chicken entrees from Chili's, Louie's, Alfredo's, Chileno's, Primo's, Johnny Carino's, and Rib Crib. If you enjoy eating chicken, you should head to I-40 and Garth Brooks Blvd. as soon as possible. If you happen to be a chicken, you should avoid this intersection at all costs.
-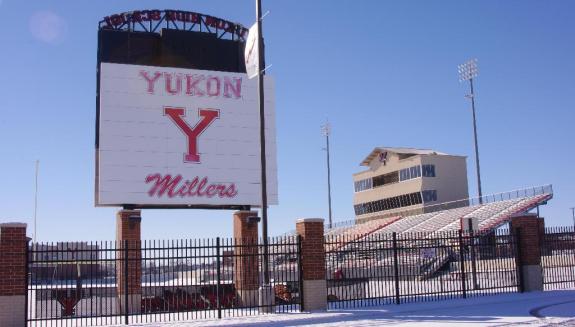 6. Yukon High School Stadium
Yukon's Christmas light display isn't the only thing that can easily be seen from space. Yukon High School's Miller Stadium, which opened in 2011, cost $17 million dollars to build and seats 6,500. In 2014 the Oklahoma City Football Club Rayo signed a three-year lease to play soccer games there, after which everyone laughed as they tried to imagine 6,500 people in Oklahoma watching soccer. That didn't work out so well, as the team's former owner took his field and ran.
The Yukon Millers went 0-10 in 2016 so this stadium might not be a big draw if you're a football fan, but I secretly suspect it was built using Noah's plans for the Ark. If it's been raining for a few days and you see animals lining up two-by-two in the high school parking lot, you'll wish you lived nearby.
-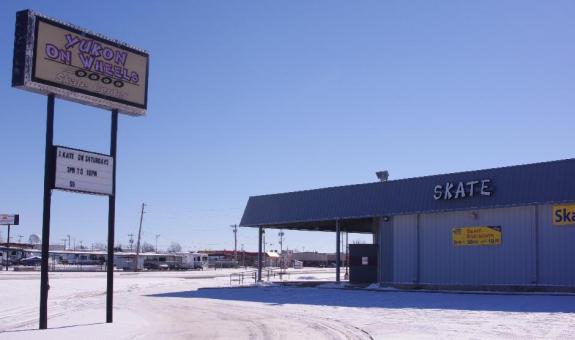 7. Yukon on Wheels
I had my sixth grade birthday party at Yukon on Wheels. My daughter had her sixth grade birthday party there, too. At both parties, we skated around the skating rink in circles while singing "Eye of the Tiger." Also at both parties, I got sick from eating too many nachos. They've removed the breakdancing area since my birthday party and the Galaga machine is gone, but other than that, it pretty much looks the same inside. If you decide to stop by and see a guy playing air guitar to Asia's "Heat of the Moment," feel free to say hi. And buy me some nachos.
-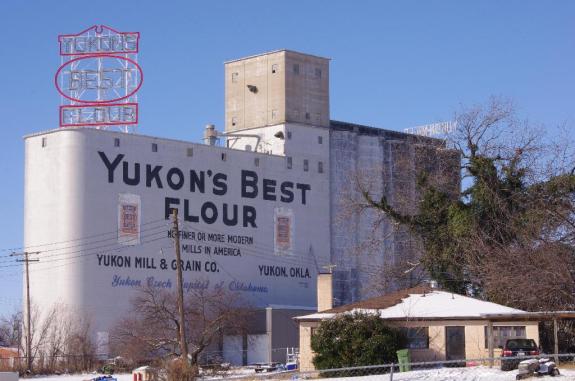 8. The Mill
In the middle of town stands the Yukon Mill, the original home of Yukon's Best Flour (according to the sign). There's not much to do at the Mill. You can't go inside (legally). I suppose you can take a selfie while standing in front of it, but that's about it. On top of the mill is a lighted display, a bright, flashing beacon that says to the people of Mustang, "We've got a giant mill and you don't." Many people consider the light on top of the Mill to be the North Star of Route 66, but technically Route 66 runs east and west, so those people might be confused.
-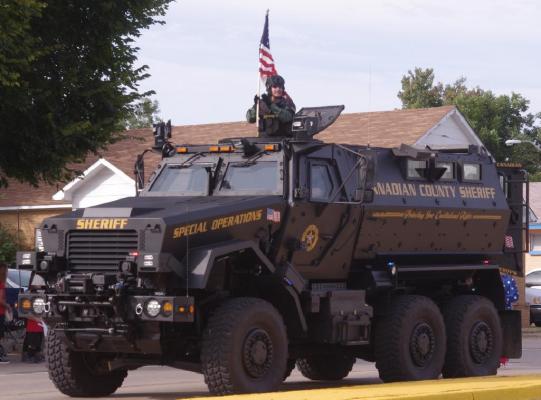 9. It's Very Safe
No matter where you are in Yukon, you'll never be more than 1,000 yards from a school, a church, or a speed trap. It is literally impossible to drive through town with a headlight out without getting pulled over. Trust me. Yukon is incredibly safe. One of the safest places in Yukon remains Conoco. In thirty years, the only case that remains unsolved is who stole a pair of 12-inch subwoofers out of my '86 Civic. Every year, I call the police department to inquire about the status of the ongoing investigation and they hang up on me. I assume it's because they are too busy working on the case to waste time talking to me on the phone.
-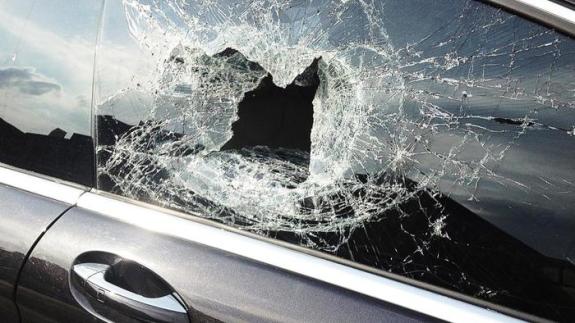 10. It's not that far from OKC
Yukon has lots of great restaurants, retail shops, and places to work, but you can always hit I-40 and head east. Within 10 minutes you'll find the Outlet Shoppes, followed by a variety of shopping destinations located between Rockwell and MacArthur. Thirty minutes later when you return to the parking lot and discover your car window has been busted out and all the change from your center console is missing, maybe you'll reconsider moving a few miles west to Yukon. Just follow the lights on top of the Mill; you can't miss it.
-
All kidding aside, Wasabi Breath is a proud Miller who always gets cranky this time of year. Follow @WasabiBreath on Twitter.
Stay in touch
Sign up for our free newsletter